Next Thread
Lost?
Click here for the top thread!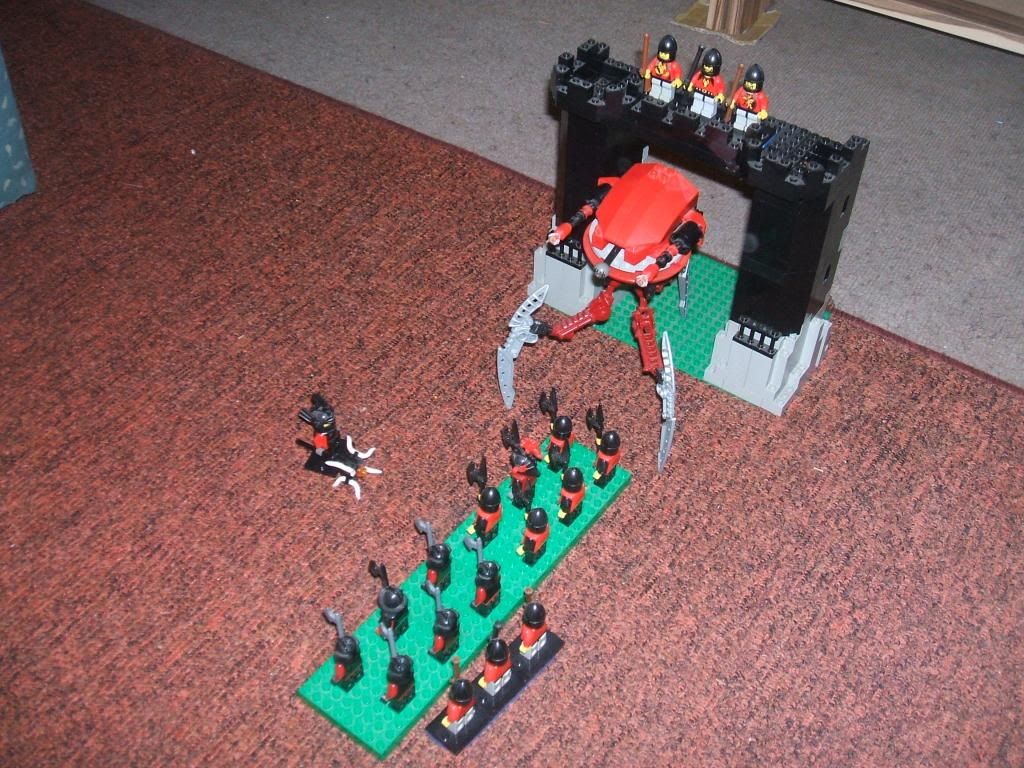 At Portal-Fortress: Domination, Lord Barthelomeo rallies his troops for the upcoming raid on one of the largest ork camps.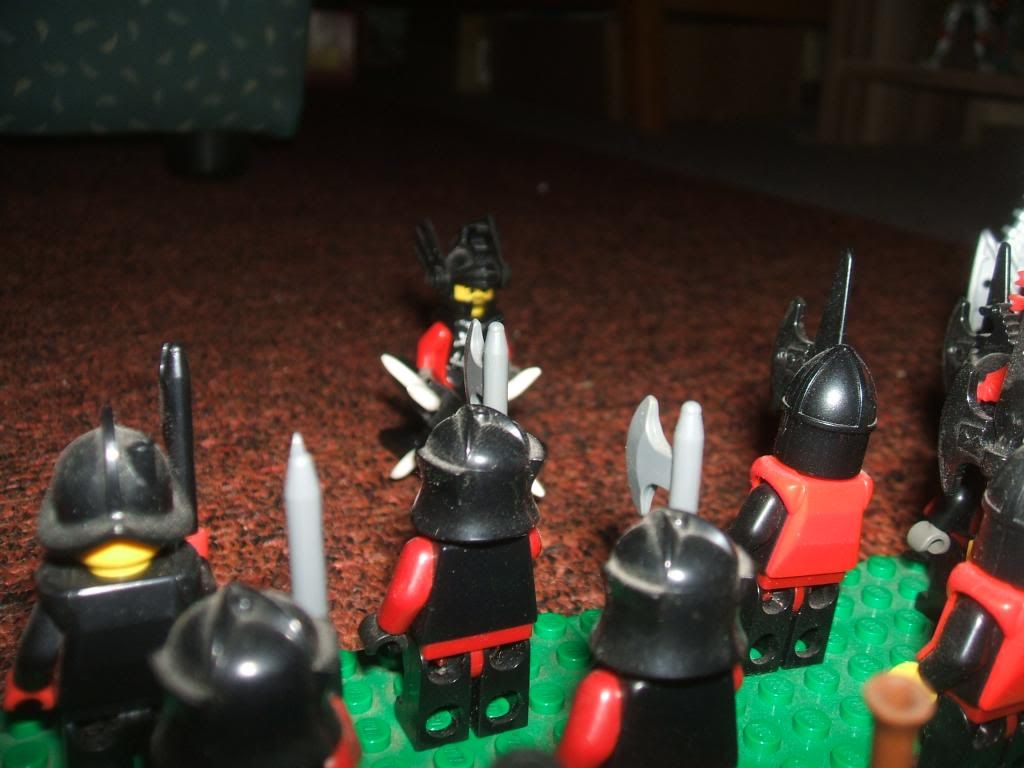 Barthelomeo
: 'Alright men, ready yourselves! We are about to move out and bend the local savages to our will! Hold your head high as we march through their unorginazed mob! But remember: this time we not only kill, but also take prisoners. Those mongrels will serve our cause well.'
Barthelomeo
: 'Now where the blast is that creepy Torquemada?'
Barthelomeo
: 'There he is! Chased by wilderbeasts? STEEL YOURSELVES MEN! OUR BATTLE MIGHT ENSUE SOONER THAN EXPECTED!'
Torquemada
: 'Calm yourself, Bart. I apologize for the delay, but I had to check whether the subjugator has been damaged by the dimensional rifts during transportation from the staging world.'
Torquemada
: 'For that, I took the device with me and had a field test on these savages. ANSWER ME: WHO DO YOU SERVE?'
Beastmen (in unison)
: 'WE SERVE FALX. FALX OUR MASTER!'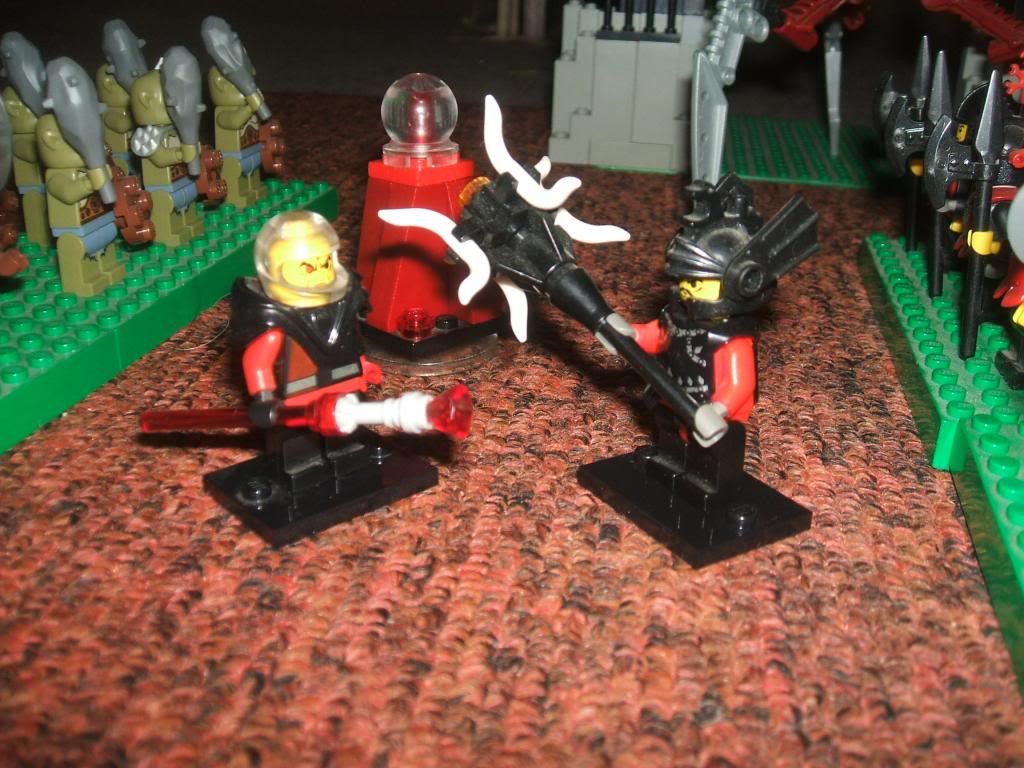 Barthelomeo
: 'Haha, crafty as always, Torque! They shall be useful as meat shield as we march against the ork filth! Let us wait no longer, ONWARD, TO VICTORY!'
All: TO VICTORY!
Unbeknownst to the Falx, they are being spied upon!
Jean-Francois
: 'Trés interessant, these men who call themselves Falx. However, they seem to be up to no good. I must let King Mondaine know of this!'
Female Pirate
: 'I'm afraid yer king has to wait for that update, fancy-pants.'
Jean-Francois
: 'Ah, et vous!?'
Female Pirate
: 'You can call me Doxie, cheese-breath. The imperials never send out scouts alone. Unless they are REALLY good.'
Jean-Francois
: 'Do you know anything about these Falx, mademoiselle?'
Doxie
: 'Nah, except that they showed up recently and are terrorizing the orks and refugees around these lands for some weird black ore. But that's besides the point; you're coming with us.'
Jean-Francois
: 'Eh?'
Doxie
: 'Listen, my father has gone missing ever since
his raid on Dawnport
. I have only found
his crew murdered and the Skull Serpent in flames
. I know from hearsay he was last seen with some Imperials. I reckon he has been taken. I want answers. For that, you shall be my bargaining chip. C'mon mateys, tie him up and get him aboard the Serpent!
Meanwhile, at one of the largest ork staging grounds...
It appears that the fall of Gurak had led the orks into disarray and internal power struggle again!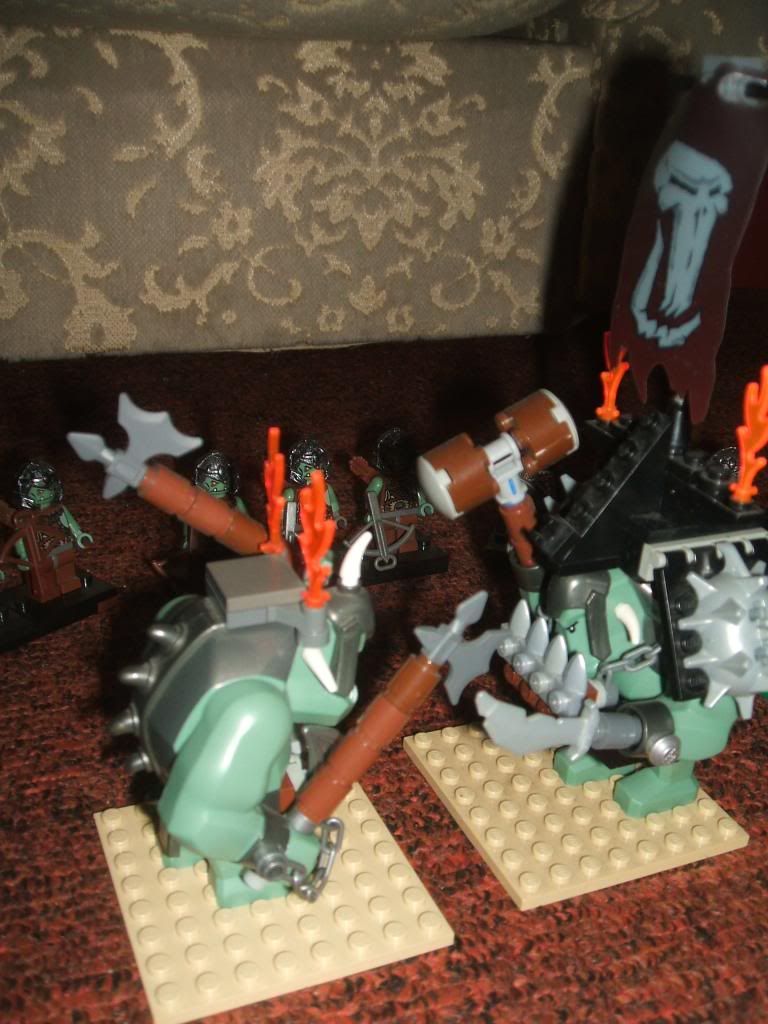 The trolls Gurn and Dairz duel to the death over leading this warband-
Gurn delivers a fatal blow which disarms Dairz!
Dairz
: 'Haf mercy, Gurn. I'z surrender.'
Gurn
: 'BWAHAH, you thinks I have mercy?'
Gurn
: 'There is no mercy here only DEATH! I RULE NOW! Wait, who are them weird black and red humans?'
It appears Gurn's leadership is about the be tested sooner than he has expected!
Welcome to Subjugation. This will be a 2v1 forum battle about Falx trying to conquer the orkish hordes.
Available Forces:
Gurn's warband - Zupponn
1 Gurn (Heroic Troll Juggernaut) 2 orkboys, 1 berserkers, 1 black orks, 2 ballistas, 3 crossboworks
Objective: Drive back the Falx
FALX:
Falx are two teams:
Barthelomeo: 1 hero, 1 falx troopers, 1 falx slayers, 2 falx riflemen
Torquemada: 1 hero, 1 bullmen, 1 ogre squad, 1 Man-O-War
Falx Objective: Slay Gurn while keeping at least 18 orks alive (otherwise the mission is failed as the point of the exercise has been defeated by that point).
Overwatch:
That's about it: the photography is subpar and my carpet is messy, but we're back in business baby! dibs are a go!