Previous Thread
Next Thread
Lost?
Click here for the top thread!
Gurn's Orks
- Zupponn
Gurn's orks fan out and start to advance towards the Falx armies, the ranged units are sadly just an inch away to fire at anything. Gurn lets loose a fierce warcry... he probably had some other intent with it but the orks didn't seem to notice.
Barthelomeo's Team
- Brikguy0410
The troops move onwards, one of the riflemen are lucky enough to potshot a berserker.
Barthelomeo joins the bulk of his warriors. 'Alright men, let's show them the might of the Falx!' he cries, giving the melee units +1 damage until the end of the second round.
Torquemada's Team
- motorhead fan
The wilderbeast thralls move on as well, backed up by the man-o-war, which unleashes its twin starburst cannons on the black orks, incinerating four in the process.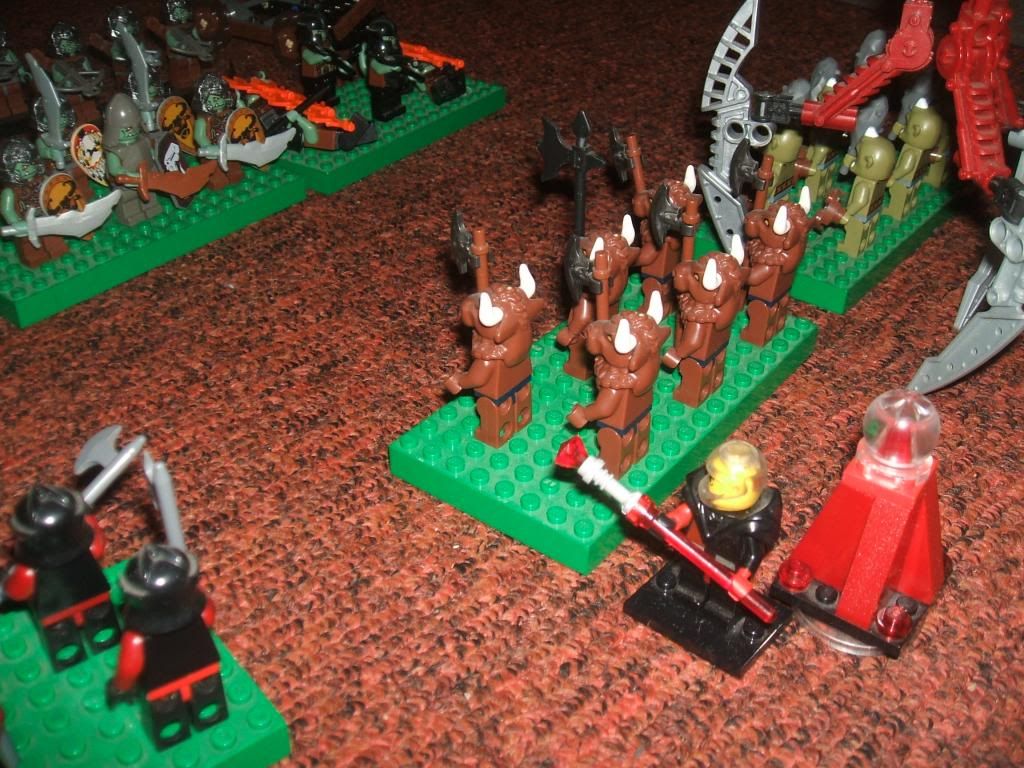 Torquemada attemps to shoot down another ork but fails.
Overwatch: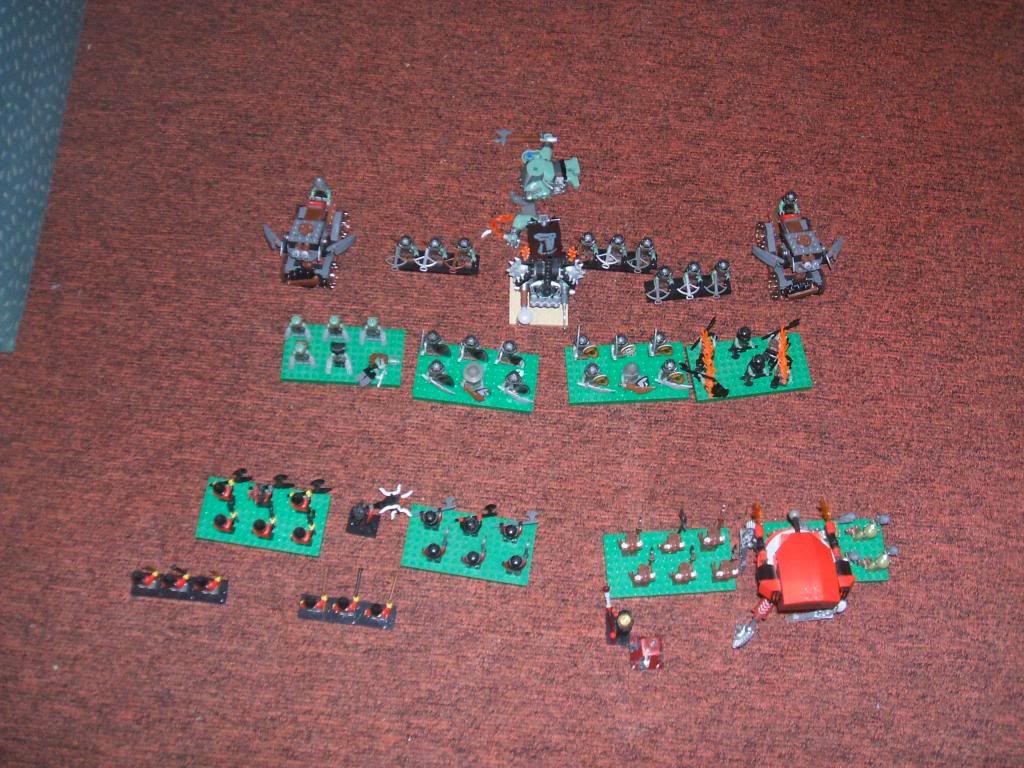 Kills:
Zupponn - 0
Brickguy0410 - 1
motorhead fan - 4
ORKS REMAINING:
30 (a small reminder to the Falx team's objective)
Send orders for turn 2!