Previous Thread
Next Thread
Lost?
Click here for the top thread!
Torquemada's Team
- motorhead fan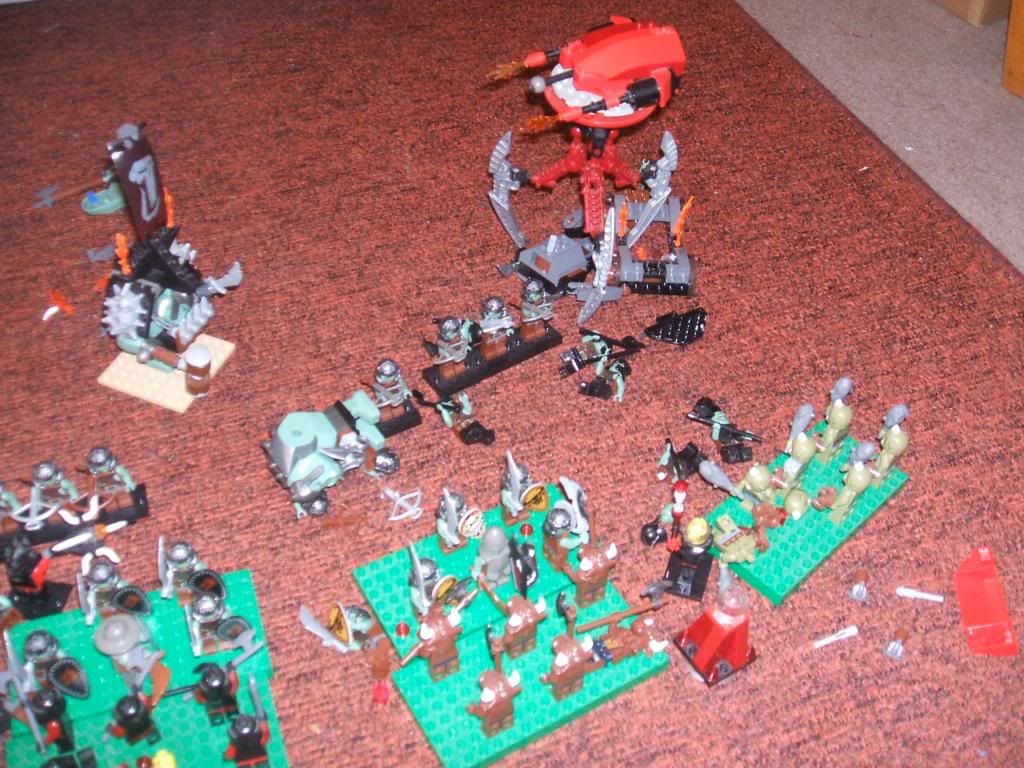 The last black ork is clobbered to death, meanwhile, Torquemada cripples the orkboy squad to make them out of action for this round. The man-o-war advances on the battlefield and fires at Gurn, dealing 1 damage to the behemoth.
Gurn's Horde
- Zupponn
The crossbow orks relocate (losing one to Barthelomeo), those under Dairz's corpse get up. Melee is fruitless.
They fire at the man-o-war but fail to bring it down.
Not even a desperate, ballistaless ork could do harm to it.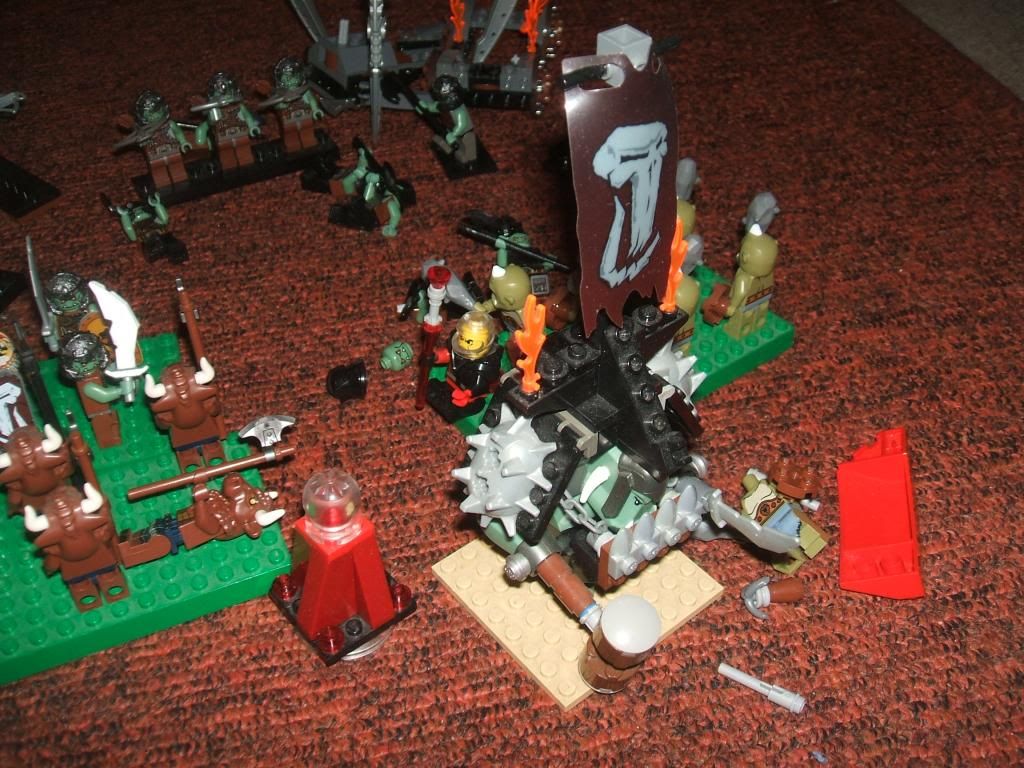 Meanwhile, Gurn succeeds in a massive sprint feat, darting through the map near Torquemada's instrument.
With a mighty bash, Gurn crushes it!
NEW FACTION UNLOCKED
- Confused Beastmen (free to claim)
Objective:
wreak havoc
Barthelomeo's Team
- Brickguy0410
The Falx units focus on Gurn, troopers remain busy slaughtering orks, killing 1.
The nearest riflemen pelt Gurn with bullets, bringing him down to 1hp.
Barthelomeo runs towards the troll. 'YOU'RE MINE GREENSKIN!'
Overwatch:
Kills:
Zupponn - 9
Brickguy0410 - 8
motorhead fan - 9
ORKS REMAINING:
19!!!
(a reminder to the Falx team's objective)
Send orders for turn 4!