Previous Thread
Next Thread
Lost?
Click here for the top thread!
The orks are on the loose!
Gurn's Horde
- Zupponn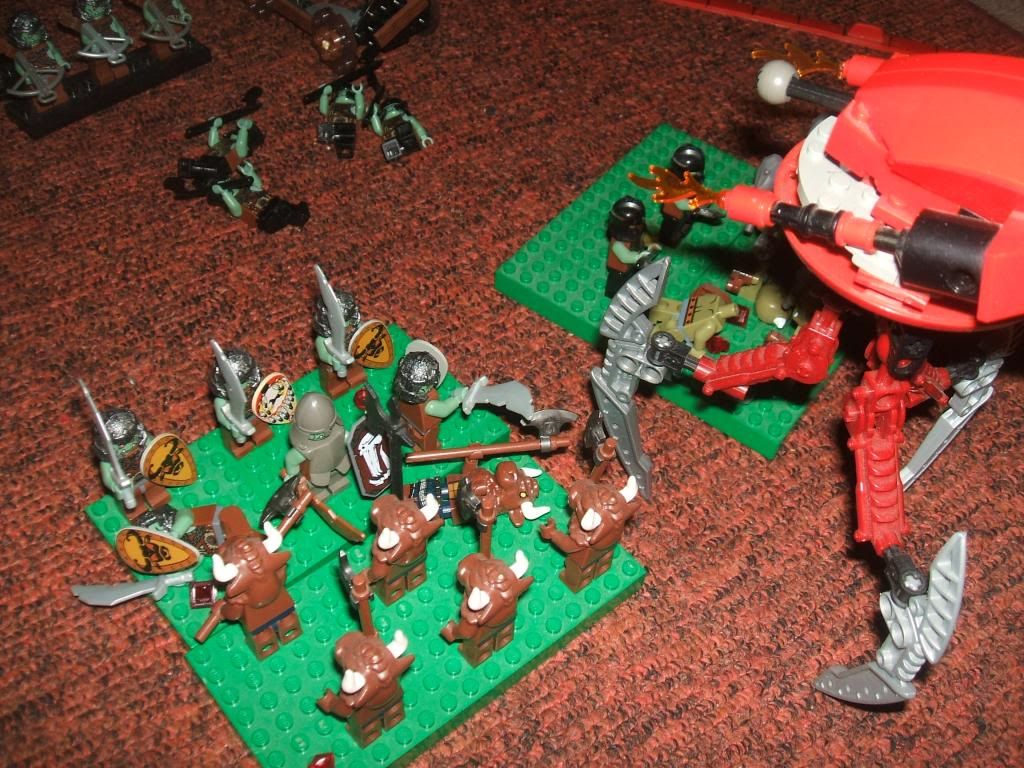 The green tide unleashes its fury upon the Falx and their underlings; both Falx and ork forces lose 4-4 warriors.
The crossbow orks and ballista gang on the dreaded man-o-war and give it a heavy beating (down to 1 sp).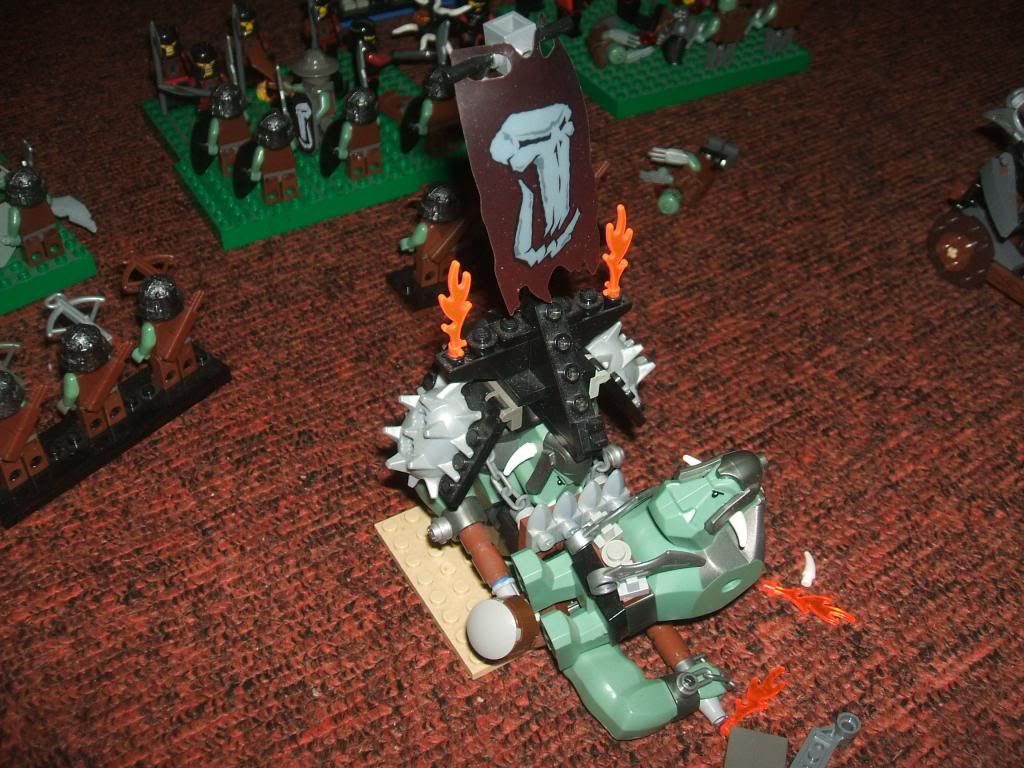 Gurn tries to be crafty and lob the corpse of Dairz towards the contraption...
... however, his rolls for range were pitiful and thus he ends up encumbering two of his crossbow orks (will have to spend their whole next turn getting out).
The other crossbow orks pin down another Falx Trooper.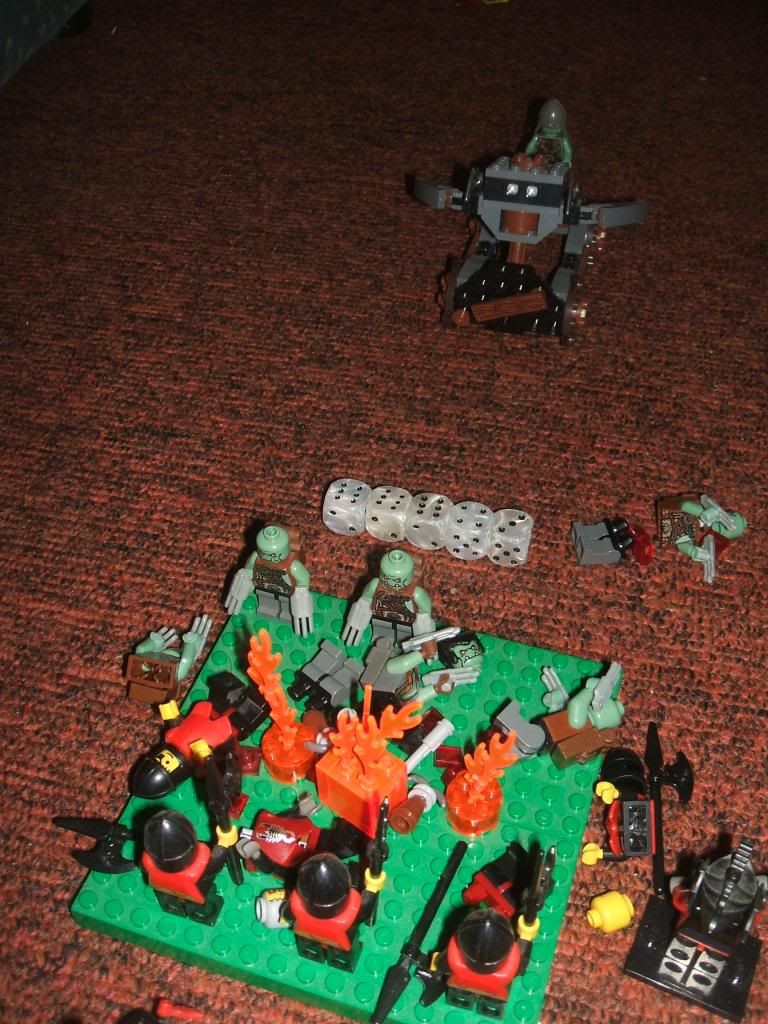 The second ballista has favorable damage rolls, blowing up 2 more slayers, and one ork berserker as a result of collateral damage.
Torquemada's Team
- motorhead fan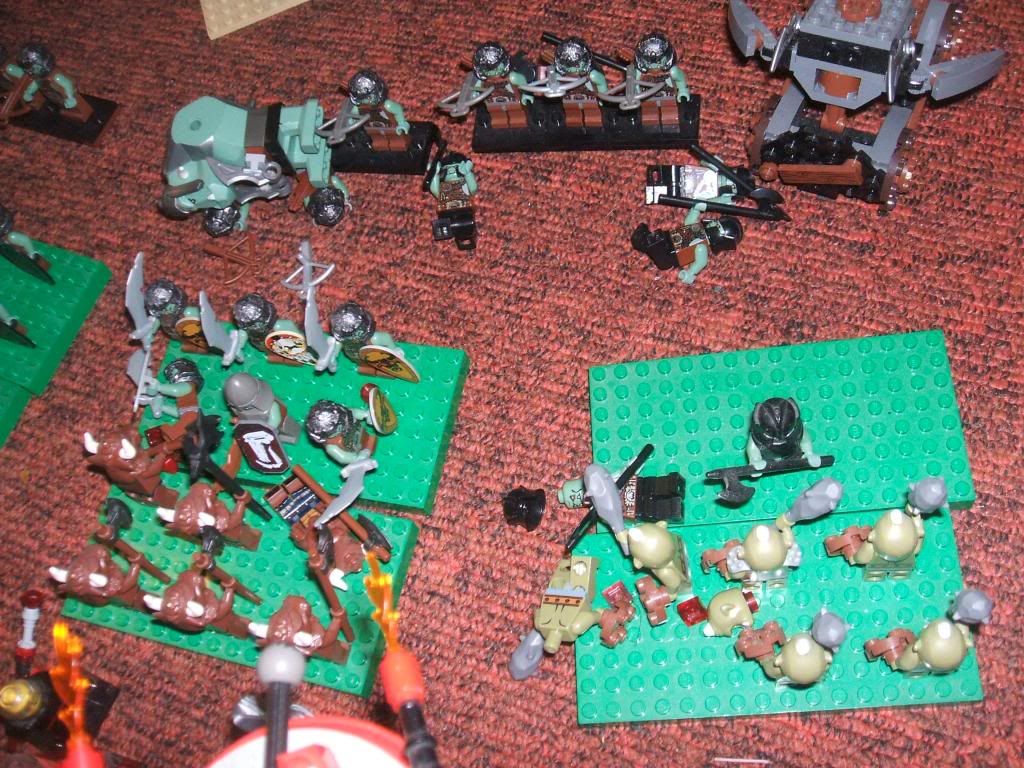 The beastmen minions are at tug of war with the orks, but they manage to kill off one black ork.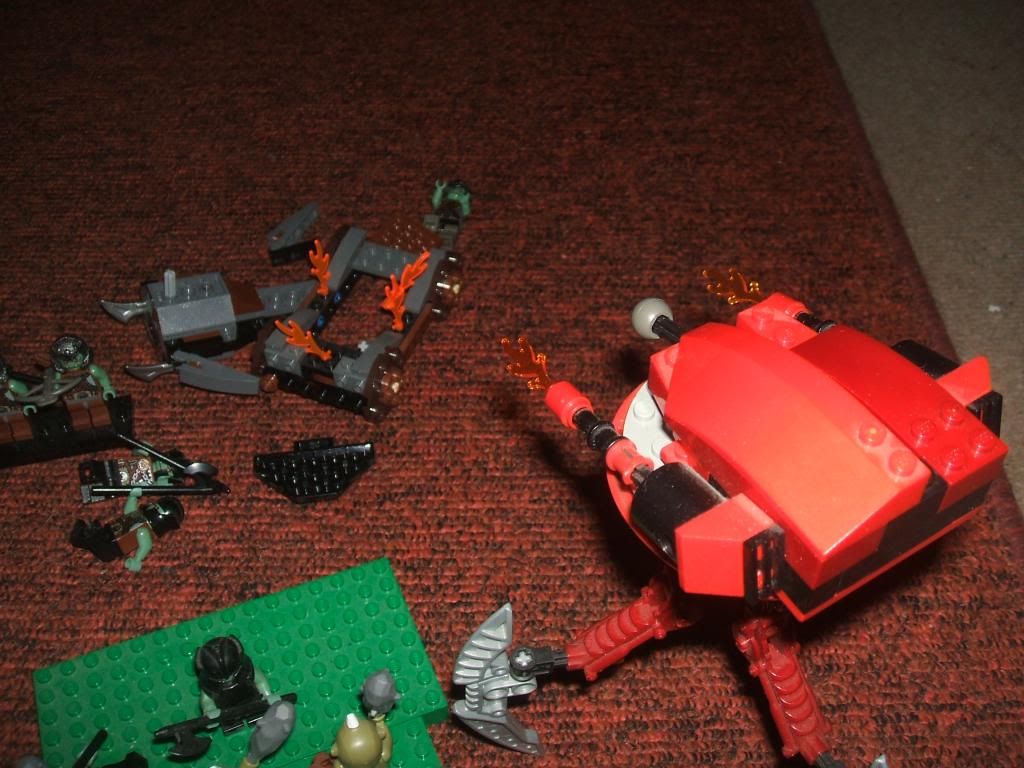 The man-o-war moves and unleashes its fury upon the ballista, destroying it (the operating ork is still alive).
Torquemada casts a crippling spell on 3 crossbow orks (they cannot do anything next turn).
Barthelomeo's Team
- Brickguy0410
Slayers rip the rest of the berserker squad to shreds.
Troopers fail to do any damage.
Barthelomeo moves in but fails his actions, unable to do any damage to the crossbow ork squad (except for locking them in melee combat). The riflemen on the other hand move in and blast the other ballista to smithereens as well, much the ork operators' dismay.
Torquemada:
'The brutes fight with great strength, but we must not forget our true goal here Barthelomeo!'
Barthelomeo:
'I know, I know, keep your eye's on the prize... just needed to warm up before I crush the plated jaw of that giant imbecile!'
Gurn:
'OI, WHO YER CALLIN A NIMBLE... IMBUL... I'LL SMACK YE TO PULP!'
Overwatch:
Kills:
Zupponn - 8
Brickguy0410 - 6
motorhead fan - 8
ORKS REMAINING:
22! (a reminder to the Falx team's objective)
Falx Objective: Slay Gurn while keeping at least 18 orks alive (otherwise the mission is failed as the point of the exercise has been defeated by that point).
Send orders for turn 3!