For my first post in the armoury I thought I'd just post up a few pictures of some of my older work along with an outline of the team. Mostly this is a test. If this post works properly I'll begin posting more recent work.
These mercenaries are a group of aging ex-military operatives who love tattoos, classic rock and drinking. They act like rebels but have a surprisingly strong moral code...most of the time. They will take any job as long as it pays right and they get to kill lots of bad guys. The more bloody the operation, the better, because afterwards they want nothing more than to get really drunk and talk about knives and regrets. They ARE the Depends-r-full.
Their leader is a stoic crack-shot called Arnie Boss. He loves his revolvers and killing bad guys 6 at-a-time. He often wonders what his life would have been like if he'd been smarter and could properly enunciate words...but he won't ever change. He'll be this way until the day he dies...which will probably be on an operation, of old age.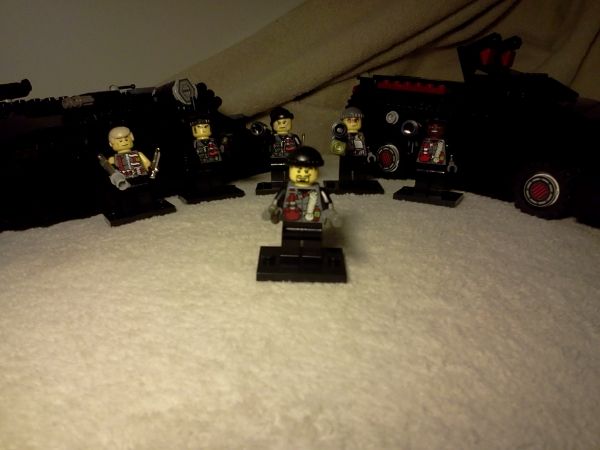 His second-in-command is a balding Brit named Lou Eeester. He loves throwing knives and unfaithful women. He is always talking about his girlfriend, which mostly just annoys his friends.
The next man in the squad is Sing Song. He's a martial-arts master who worries a lot about money. If he doesn't kill you with his gun, he'll beat you to death with his rice pot.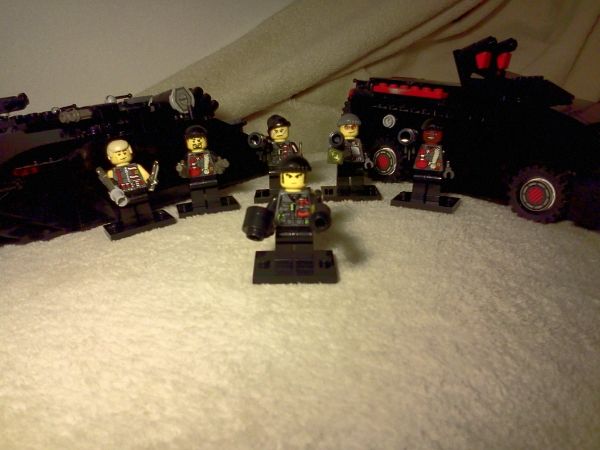 This guy loves wrestling and intellectual pursuits like reading. He's always trying to tell the other guys on the team what their problems are. He's good with a sub-machine gun but otherwise he's a boring turd. His name is Toll Booth.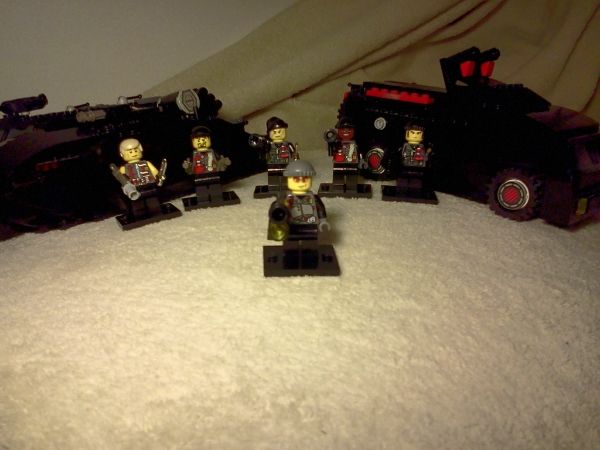 The next man on the team is a culinary master and heavy-weapons aficionado named Caesar Salad. He loves blowing enemies apart with large weaponry, and then creating delicious dishes out of field rations. He's loud and proud!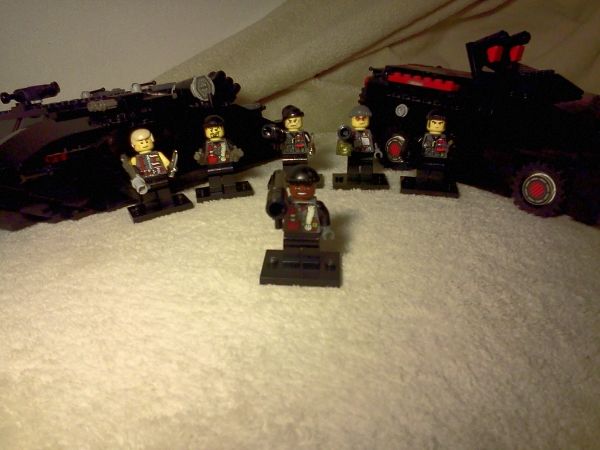 The last man on the squad is a loose cannon with a screw loose. Runner Hensen has mental issues, most likely from head trauma when he was a boxer. He doesn't follow orders, he loves hanging pirates, and isn't afraid to fight with his friends. He's probably going to get killed by his squad mates, he's just not right in the head.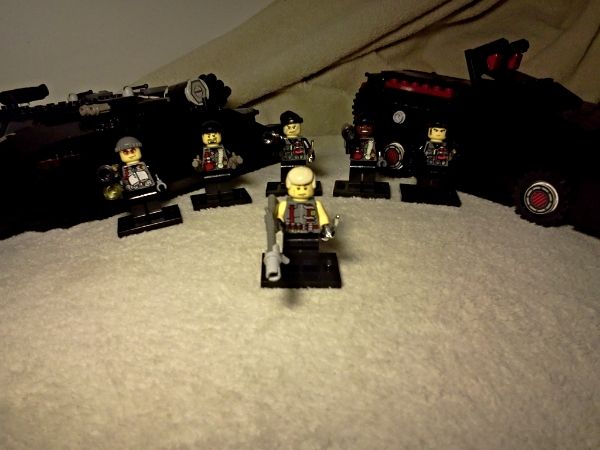 Here's their primary means of transportation...because they don't like flying. It's a Drumman DU-16 Water Fowl, called the Ebony Duck. It's loaded with depth charges, mortars, a front mounted chain gun and 4 forward facing gatling guns. It's pretty bad-ass, and it has plenty of room for beer. The Depends-r-full team loves their boat.