Sarah- Scratch
Sarah throws the head in a jar at one of the ghosts, destroying it.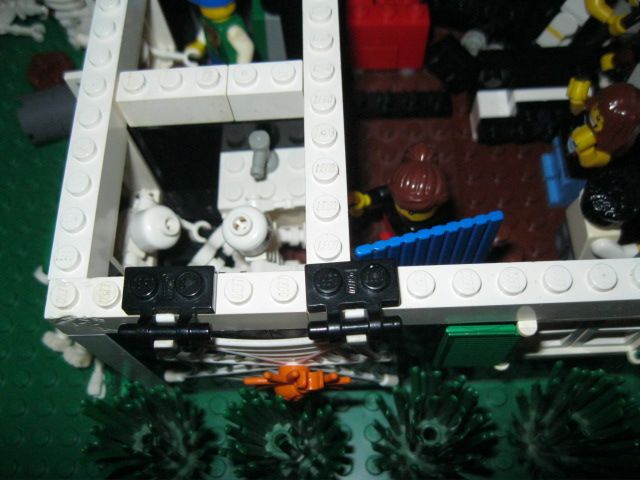 After unsuccessfully trying to attack a skeleton, Sarah shuts the bathroom door.
Eric- Lawmaster
http://www.youtube.com/watch?v=m9We2XsVZfc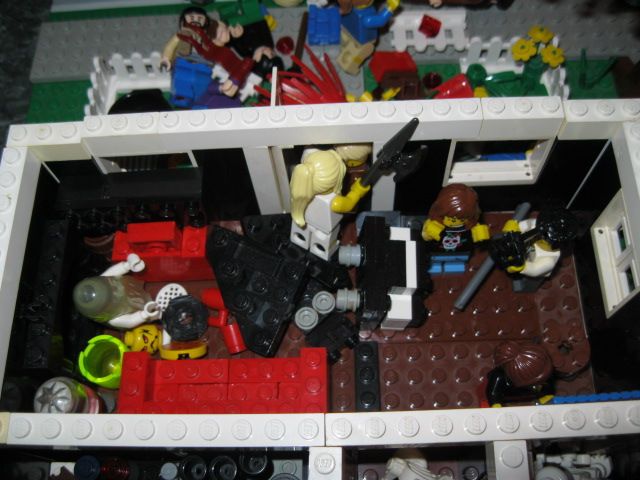 Noticing that there's something strange in the neighborhood, Eric pulls out his phone and and calls the ghostbusters.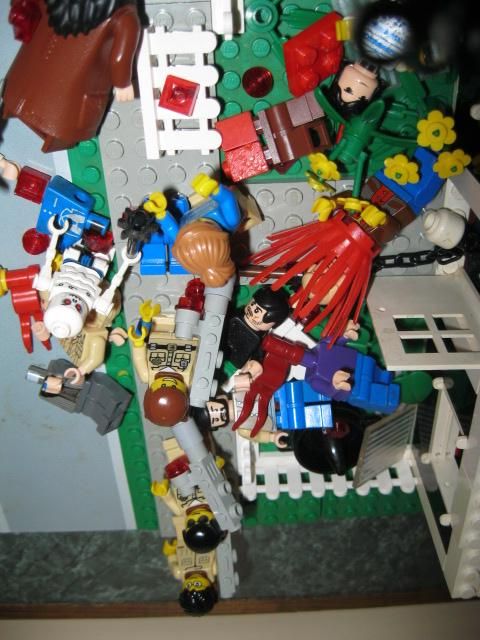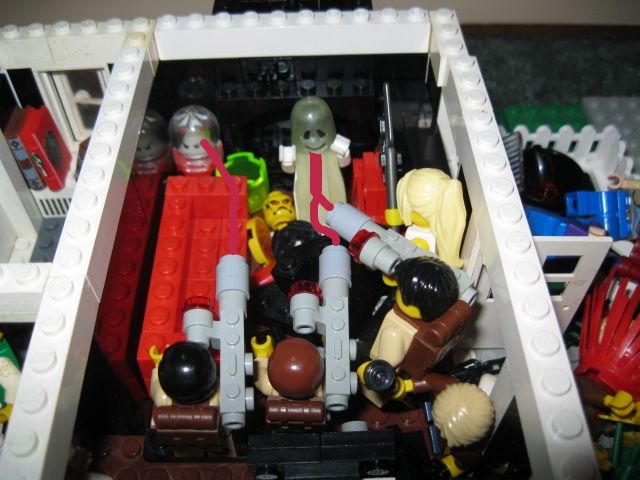 Although one ghostbuster misses the ghost and shoots the crystal ball instead, the other two ghostbusters bust the remaining ghost.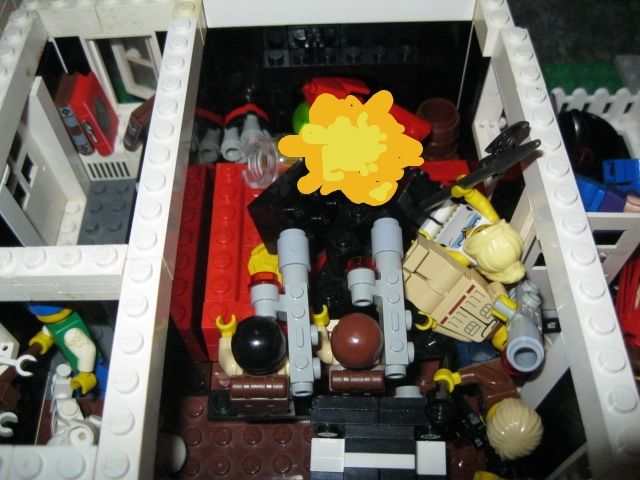 They accidentally cross streams in the process however, and cause a minor explosion.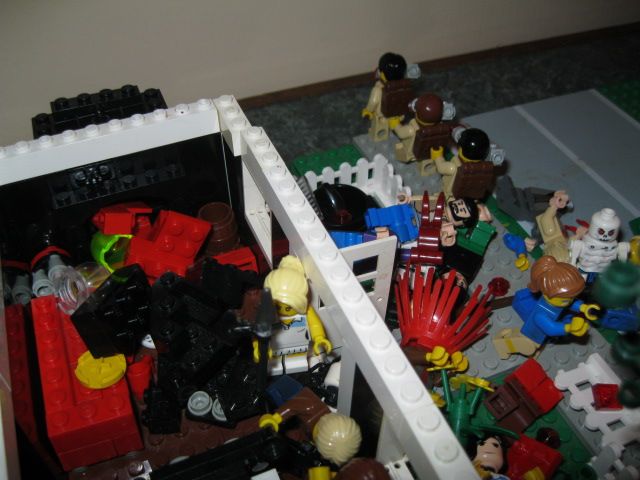 Seeing that their work is done, the ghostbusters decide to go bust more ghosts elsewhere.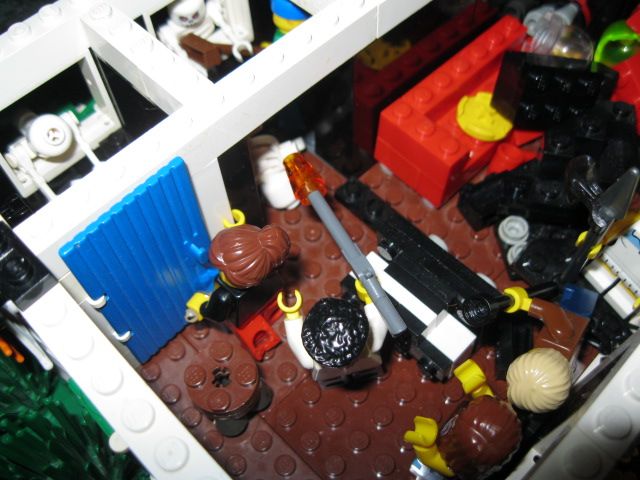 Eric then shoots at a skeleton, but fails to damage it.
Sheriff Rick- Brikguy0410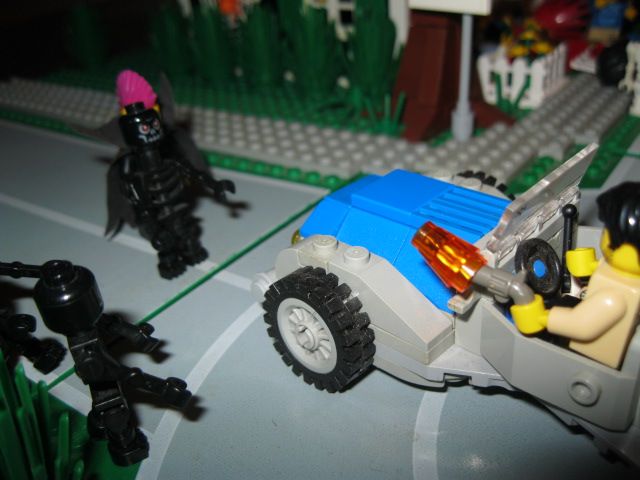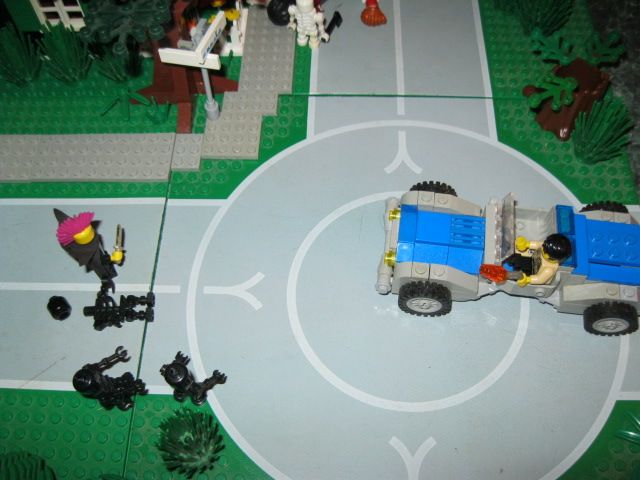 Rick shoots at the cultist, who has a skeleton redshirt for him.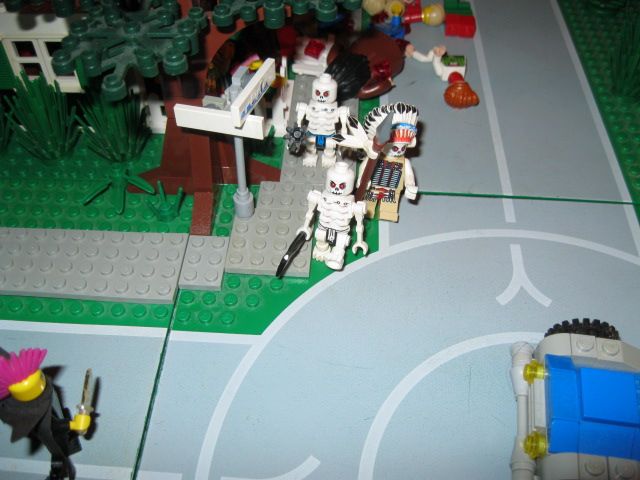 The Indian skeletons advance towards the cultist.
Johnny- Silverdream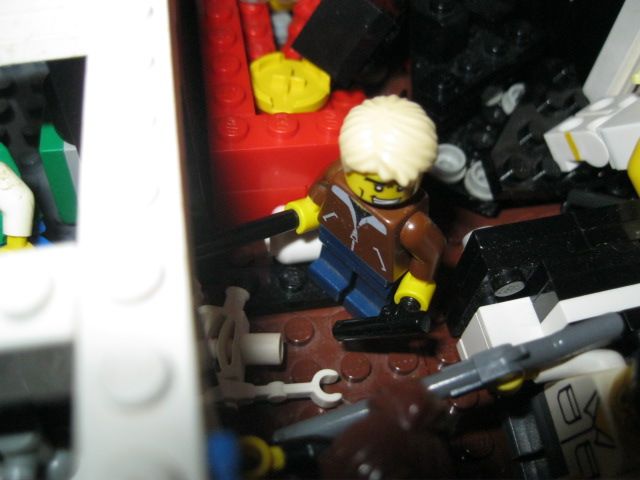 Johnny uses the pipe laying skills he learned from the cheerleaders to bust the skeleton.
Timmy- Motorhead Fan
After failing to destroy a skeleton, Timmy rejoins the rest of the group in the living room.
Glenn- Zupponn
Seeing as the ghosts are gone and he can no longer throw the pizza at them, Glenn eats it instead.
Susie- MGB519
Susie reenters the living room and shuts the door behind her.
Lana- Zahru II
Lana attacks a skeleton, but fails to damage it.
Forces of Darkness-NPC
The cultist uses his necromancy to gain control of the Indian skeletons.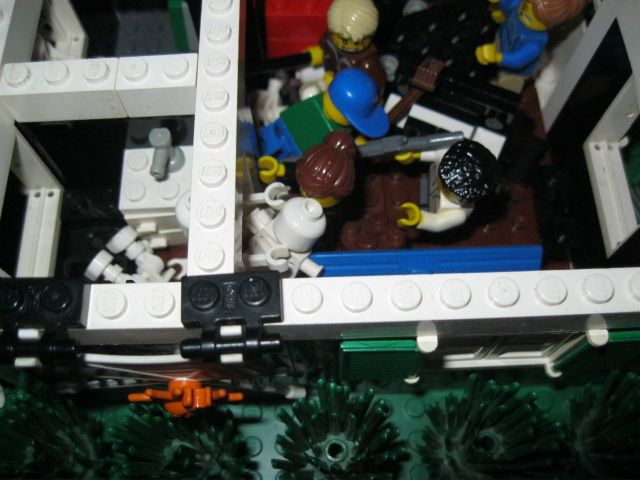 The skeletons break through the bathroom door.
They also break down the kitchen door.
One of the witches throws an explosive potion through the window. It kills Susie and Glenn and blows a whole through the wall.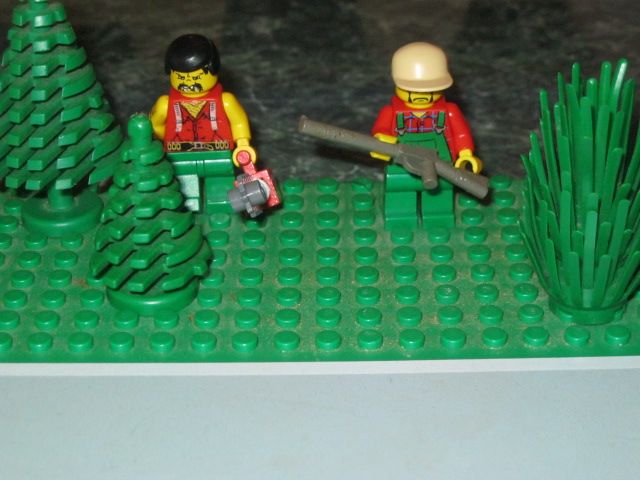 Some in bread cannibal hillbillies wander out of the woods.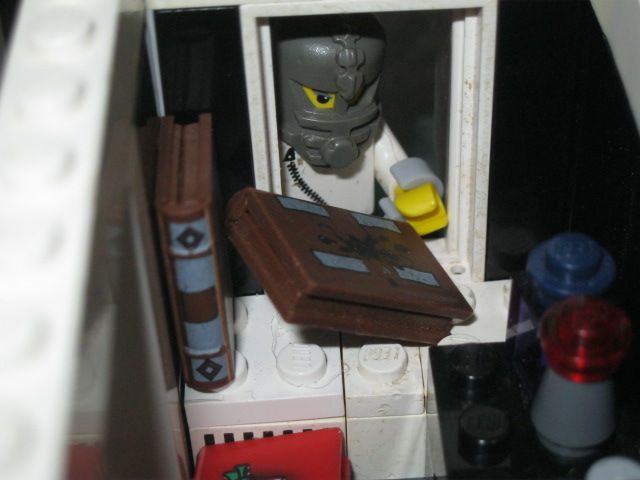 An escaped inmate from St. Lector's Asylum for the Criminally Insane opens the kitchen window.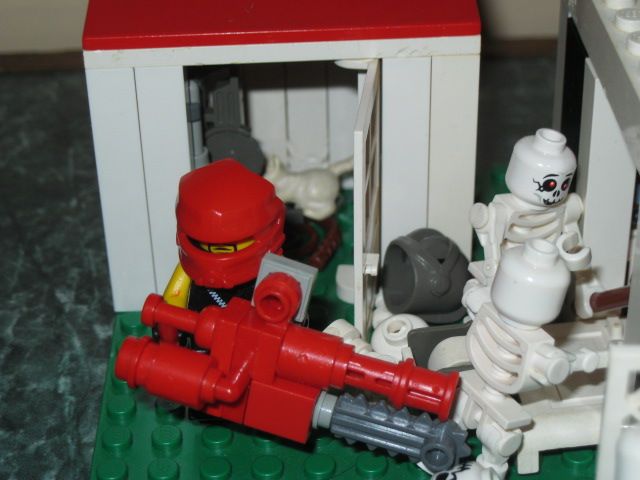 A guy in a welding mask steps out of the tool shed.
Bill Hook, Australian ex-commando badass extraordinaire, emerges from the bush. He's played by 428th Division.
Overwatch:
Send in orders for turn 6!