Bill Hook- 428th Division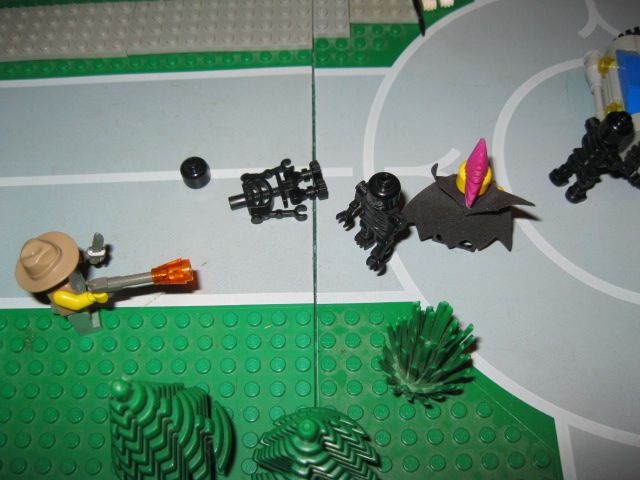 Bill fires his sawed-off shotgun at the cultist, who uses a skeleton as a redshirt. A crappy damage roll means the skeleton survives.
Bill then starts to move towards the house.
Sheriff Rick- Brikguy0410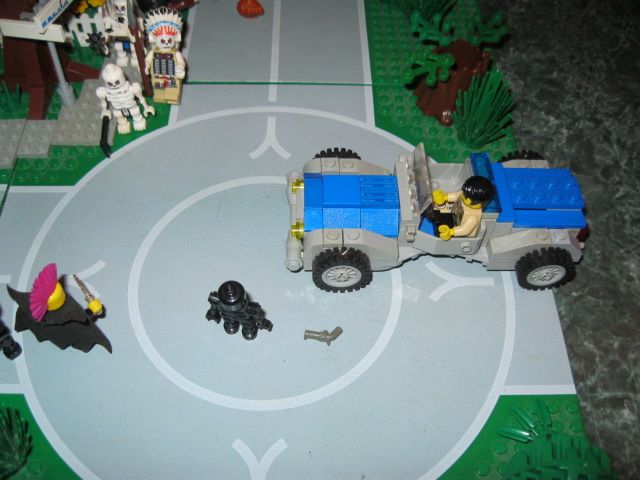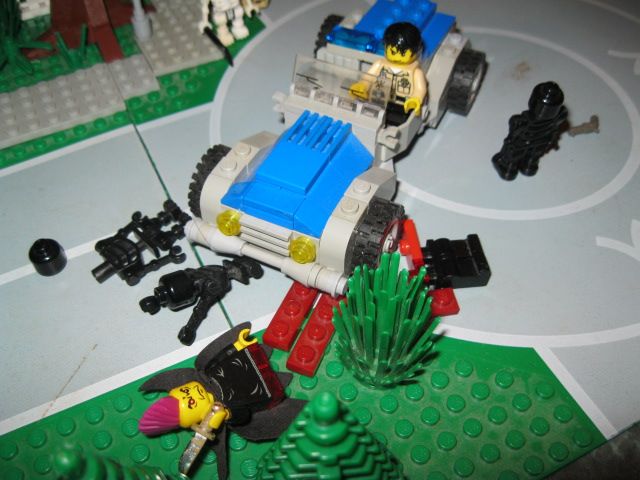 After trying to shoot a shadow skeleton and accidentally dropping his gun, Rick runs over the cultist and another skeleton. The three Indian skeletons are no longer under the control of the cultist and now follow Rick.
Timmy- Motorhead fan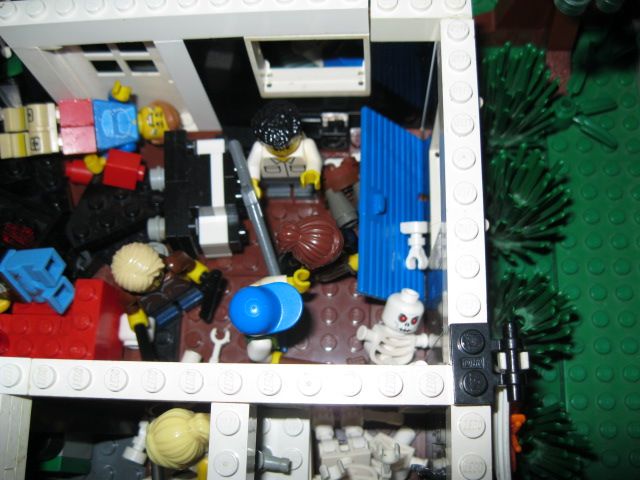 Timmy bashes a skeleton.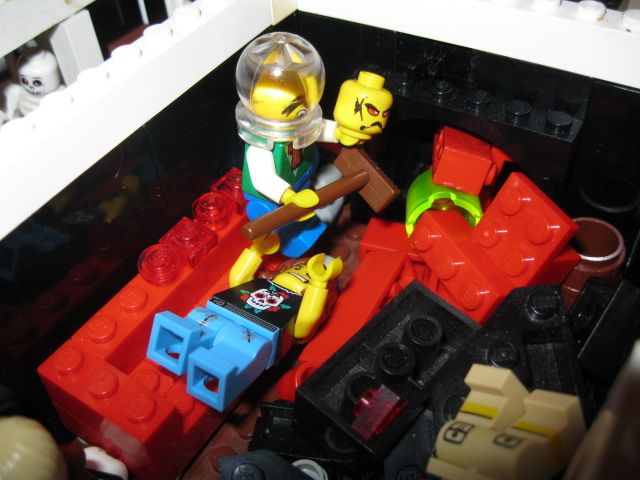 He then searches the wreckage for anything useful. He turns up a crystal ball helmet and a disembodied head.
Eric- Lawmaster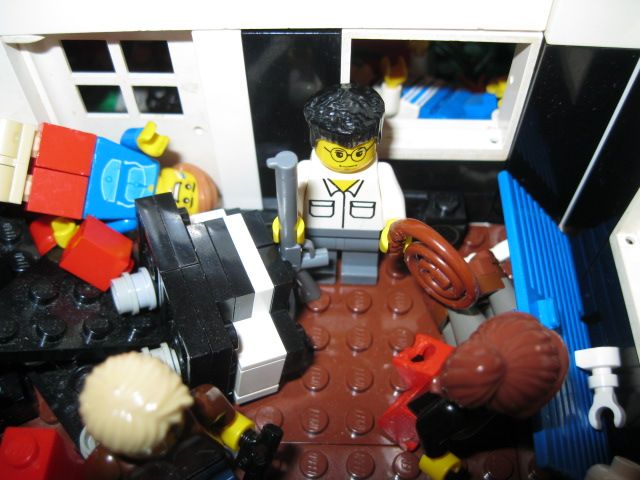 Eric searches around for a trapdoor. He doesn't find one, but does find a whip hidden under a floorboard.