Bill Hook- 428th Division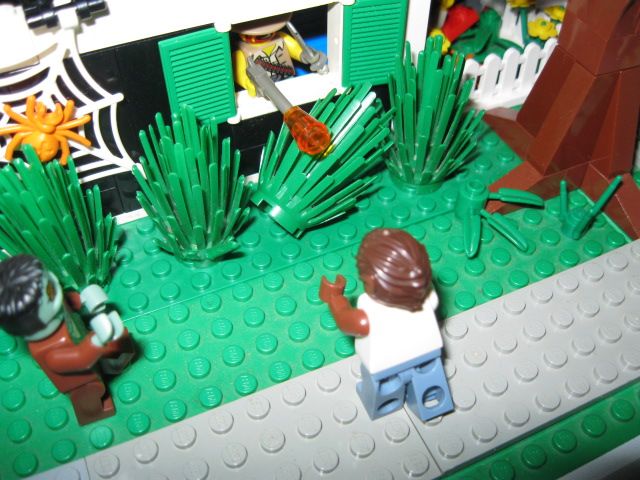 Bill fires at the werewolf, but misses.
Timmy- Motorhead fan
Timmy tries to zap the hillbilly with the laser shooting head, but accidentally burns himself instead.
He then bashes the hillbilly with his broom.
Combining his broom with the hillbilly's chainsaw, Timmy creates the chainsweeper, a weapon capable of both making a huge mess and cleaning it up.
Sheriff Rick- Brikyguy0410
Rick calls in for backup.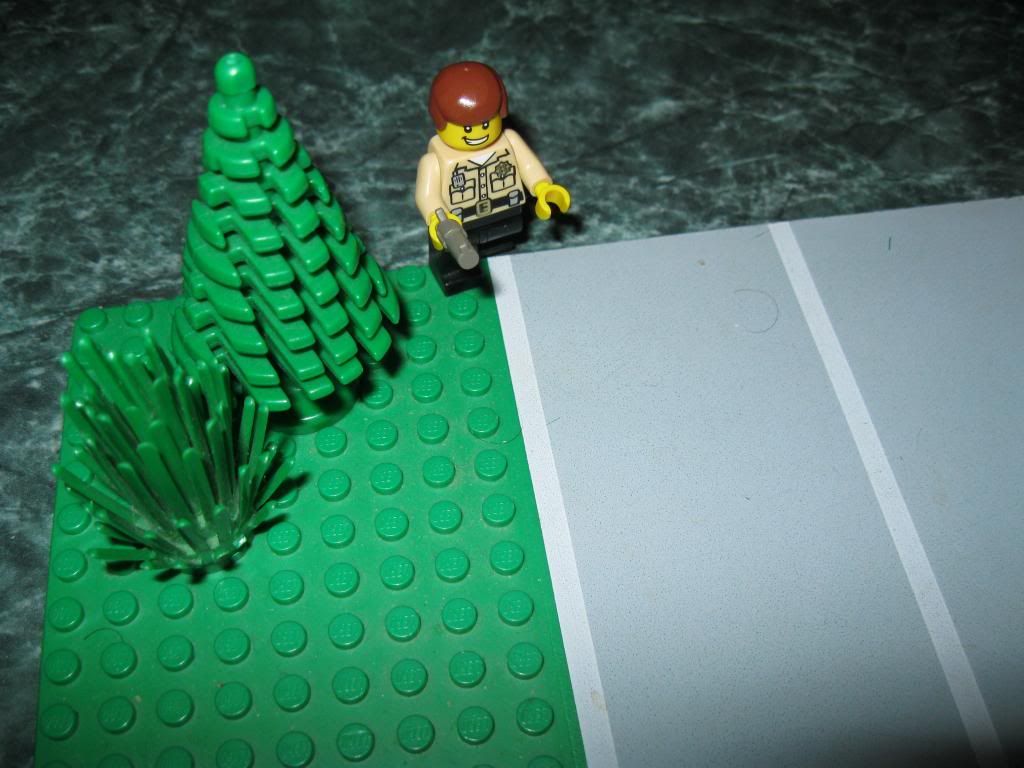 A deputy runs down the street to join him.
The chief shoots at the evil leprechaun, but rolls crap for damage.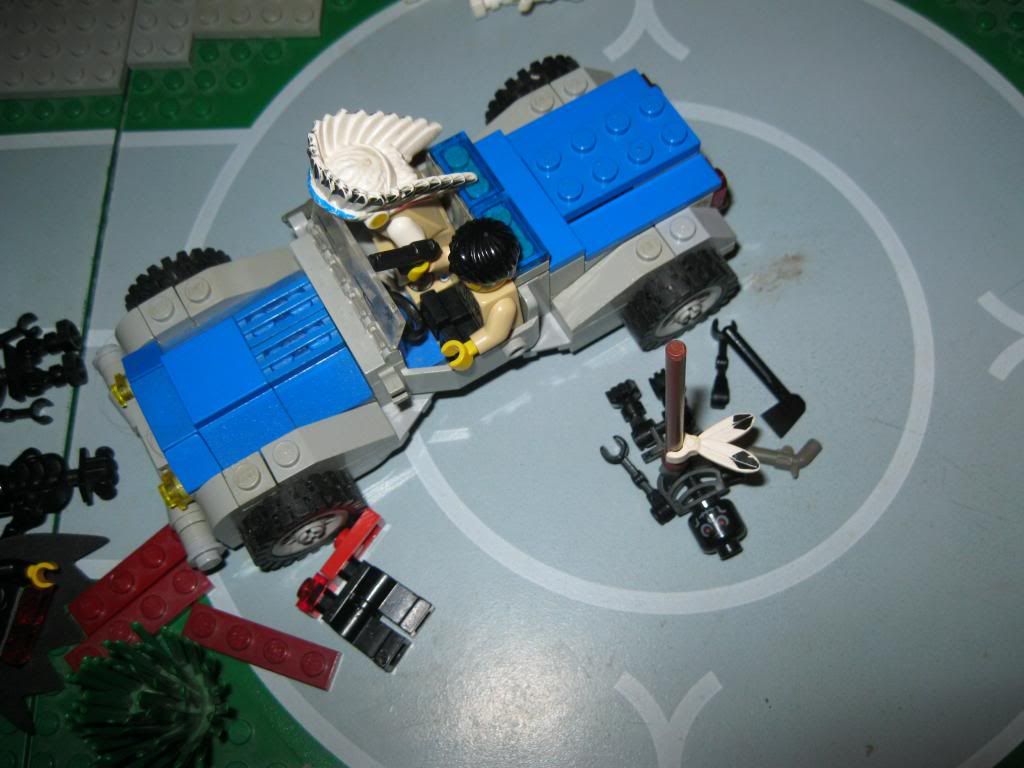 Rick and the chief jump in the squad car.