viewtopic.php?f=16&t=11426
Round 7
Bulls - Warhead
Crossbowmen mass fire, killing the dragon and the second to last Slayer.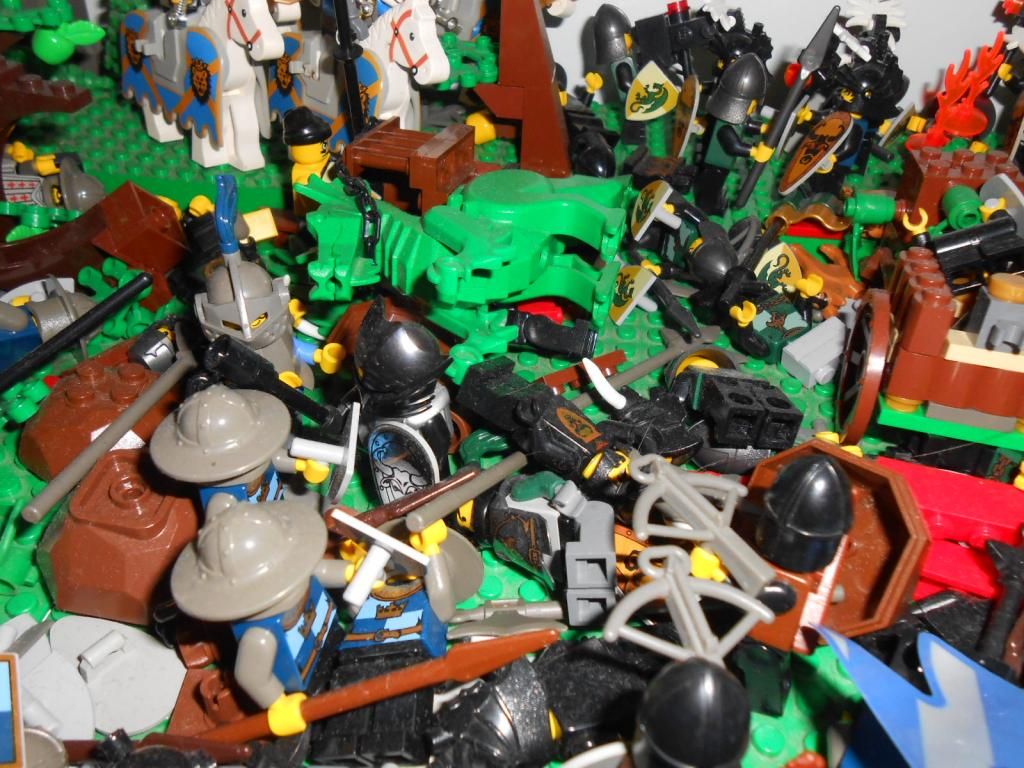 These guys fail to kill the last one.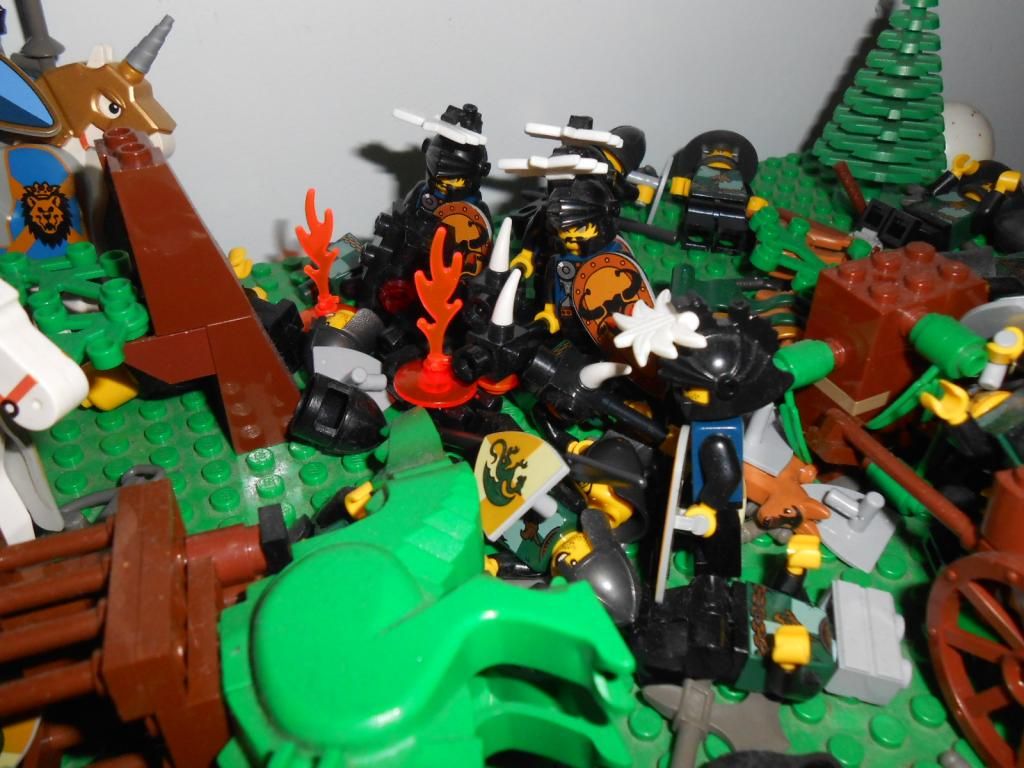 The elites smash the Drakhirri on this flank.
The Icons buff the Avatar's armour by 1.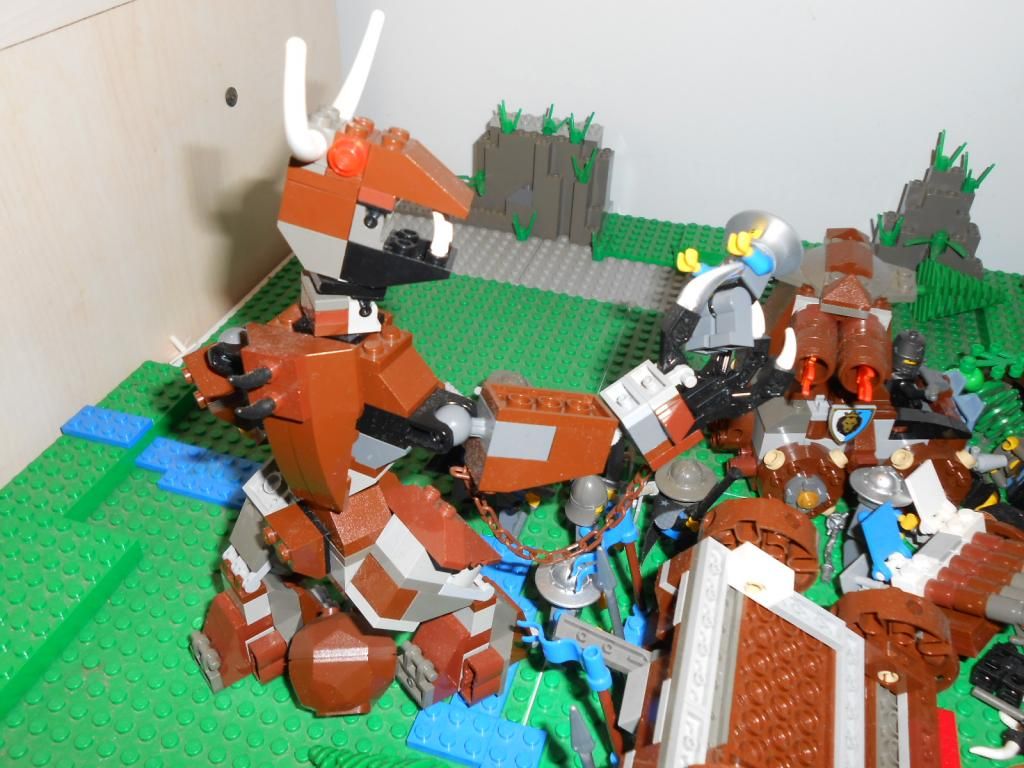 The Avatar then advances, misses its stomp, but nevertheless claws through a saker operator.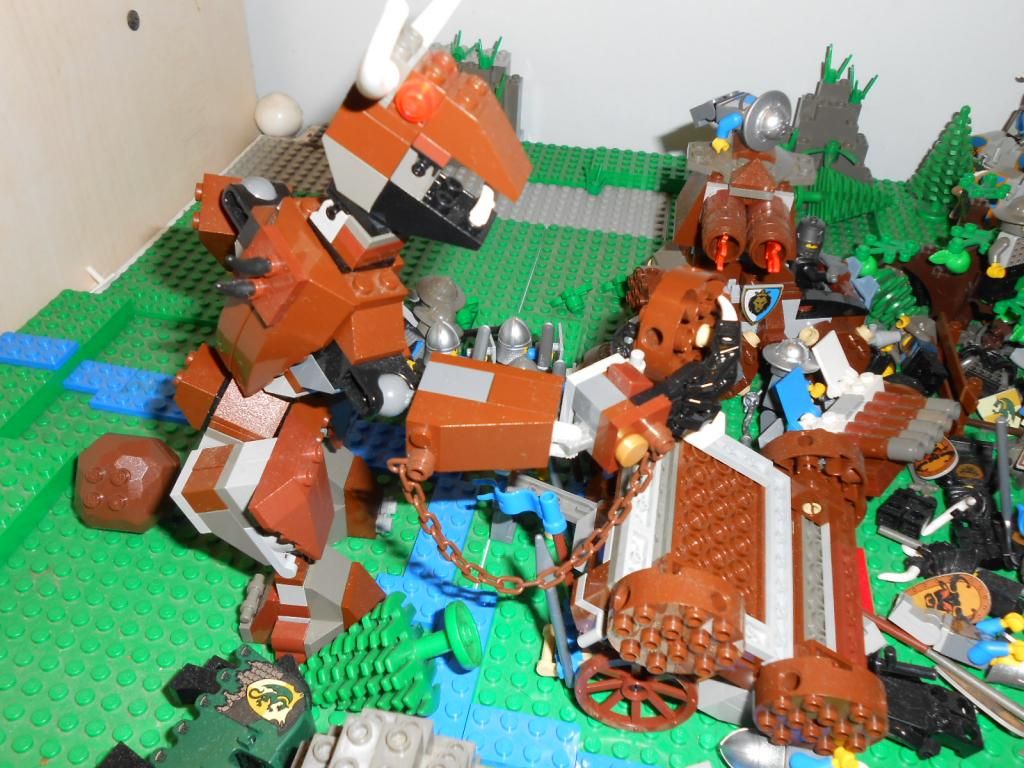 It then rips a wheel off the catapult. Bull Avatars like throwing things.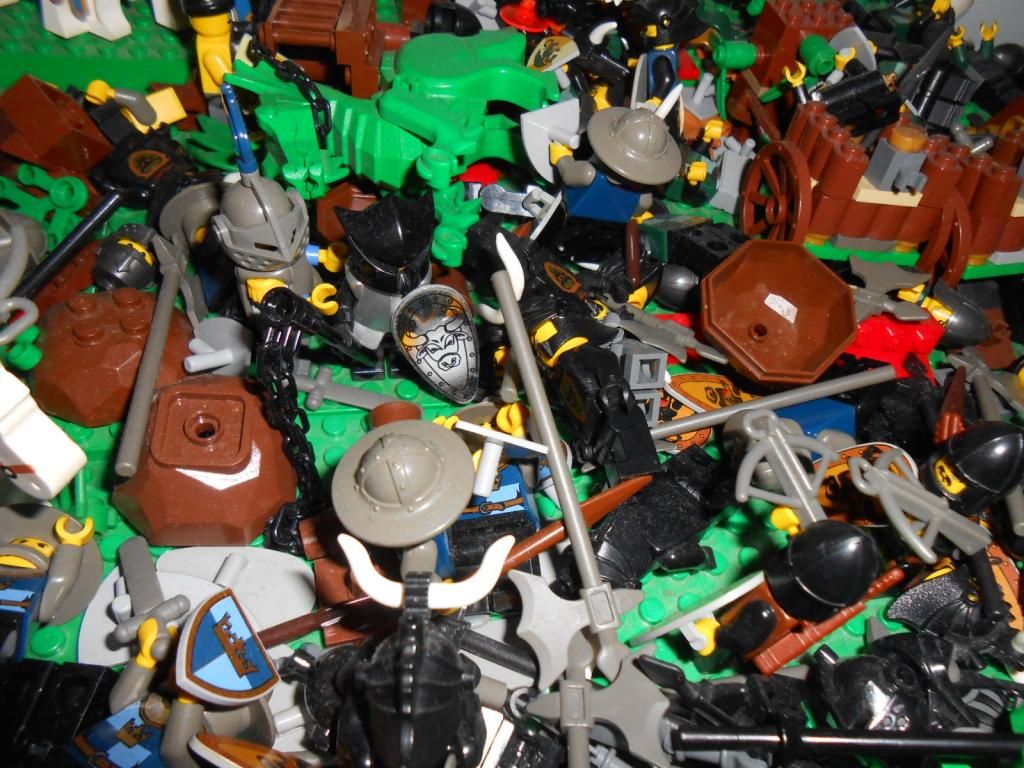 Marnix tries to call his remaining phalanx to his side for a final stand but fails horribly and sees his men get cut down in their haste to reach him.
The elites on this side retaliate by smashing one Imperial soldier each.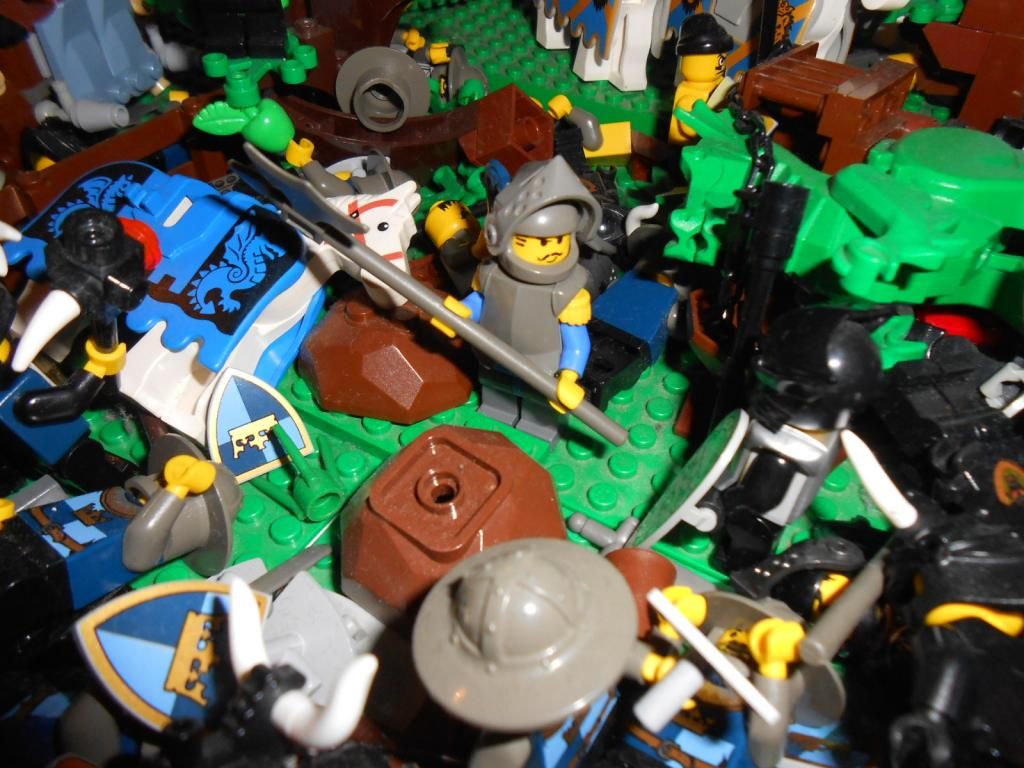 Cales picks up a halberd and turns to the wounded Marnix.
Seemingly with inhuman strength and speed, he swings the halberd through the air, taking Marnix's helmet.
And kicks him down.
His spearmen waste no time, rushing in and brutally murdering Marnix.
"What was that you said about killing me?"
"Curse you, Cales! My people will have their vengeance! This is not the end!" Marnix shouts even as the spears are plunging into him.
"It is for some of us."
The ribault fires at the crossbowmen, but only manages to kill and elite who was unfortunate enough to be in the way.
The tank fires, once again not hurting the avatar.
The infantry pushes the catapult off the sakers.
The starcapes combine fire... and would've hurt the avatar if not for that one extra armour point.
Overviews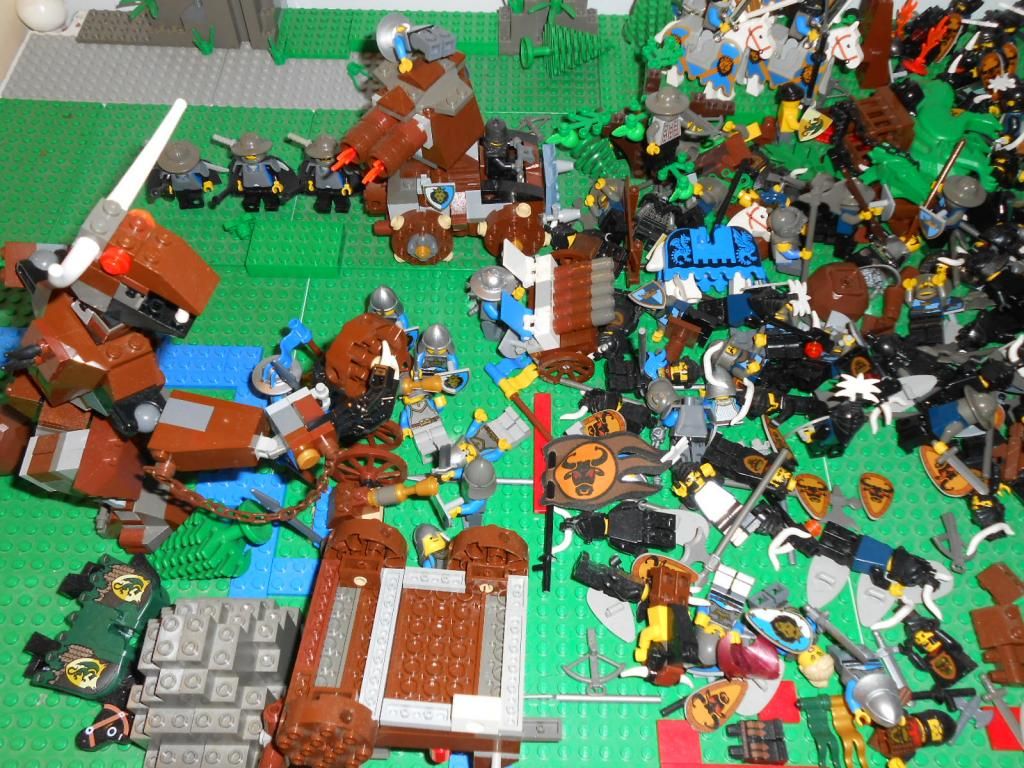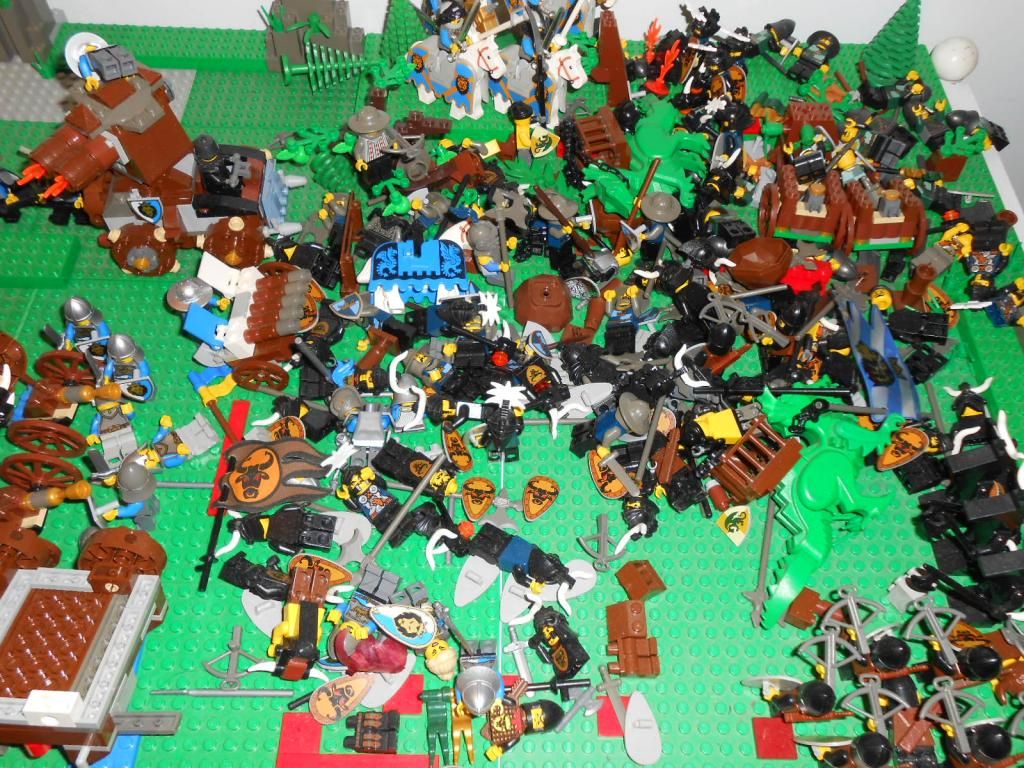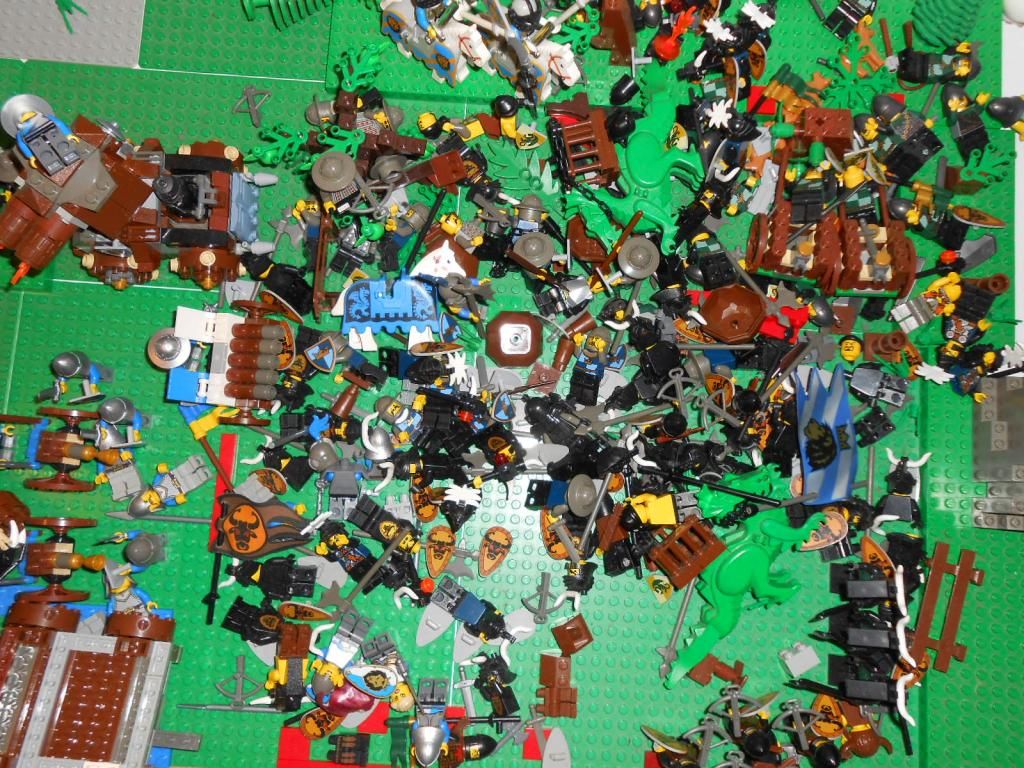 Damage:
Drakhirri Champion 0/3 HP
Dragon 1: 0/2 HP
Dragon 2: 0/2 HP
Catapult: 2/4 SP
Marnix: 0/3 HP