Sheriff Rick- Brikguy0410
Rick shoots the evil leprechaun, who survives due to a lucky roll.
Bill Hook- 428th Division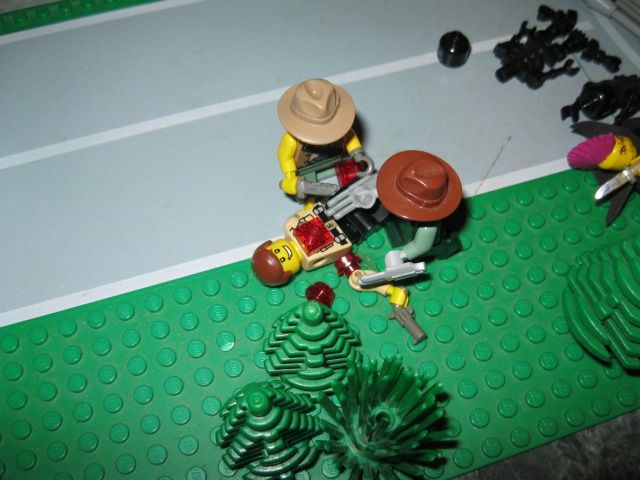 Bill attacks Freddy. Freddy counterattacks. Neither survives.
Sarah- Scratch
Sarah incinerates the radioactive hazmat trooper.
Forces of Darkness- NPC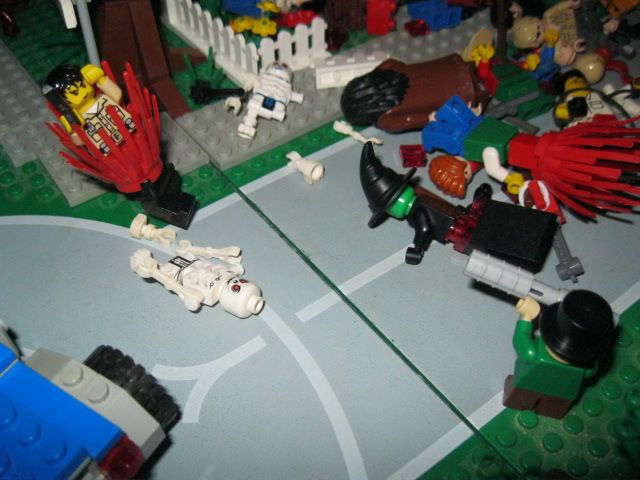 The evil leprechaun blasts Rick apart with his shotgun. "Lawman you're finished, as anyone can see, 'cause I shot the sheriff, and not the deputy!"
The Puppetmaster attacks Sarah, but she cuts his strings with her chainsaw.
Conclusion: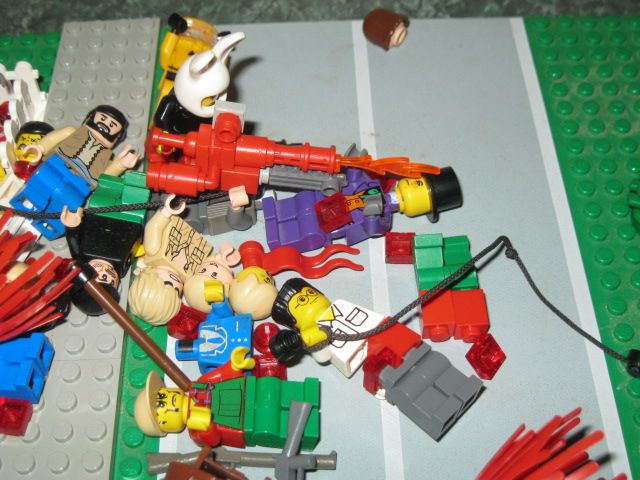 It's curtains for the Puppetmaster, as Sarah brings down the full fury of her chainsaw flamethrower down on him.
The leprechaun tries to finish Sarah off, but she survives.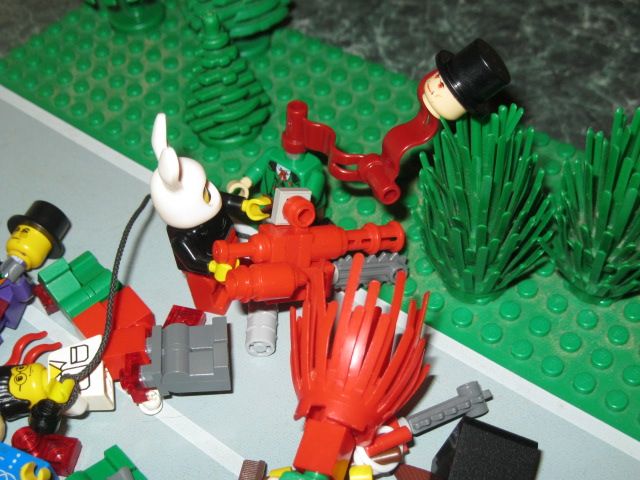 The leprechaun tries to take advantage of his short stature to duck under Sarah's chainsaw attack, but he critfails and only succeeds in getting decapitated.
Sarah is the sole survivor!
Overviews: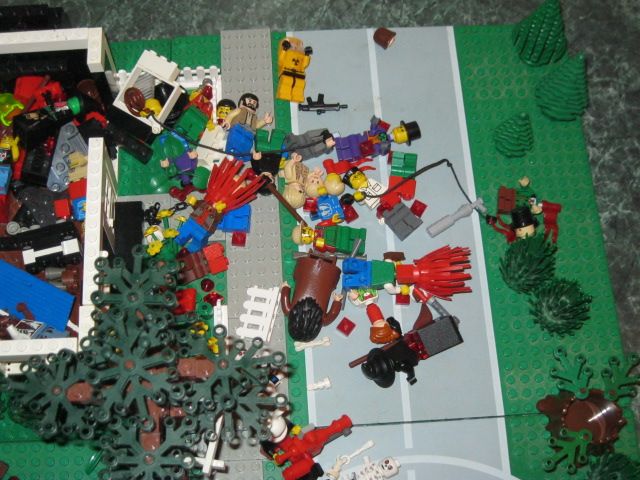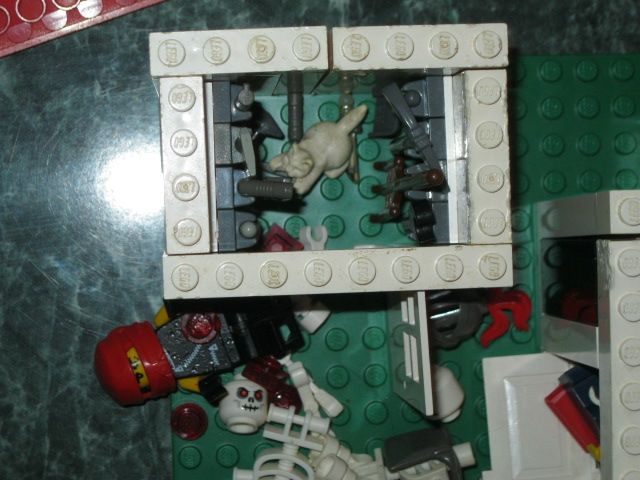 The toolshed, which nobody explored, had a wide assortment of weapons: a shotgun, a baseball bat, an autosaw, an icepick, an axe, a knife, a hammer, a wrench, a pitchfork, a shovel and a pickaxe, as well as a dead cult for good measure.
Thanks to everyone for playing!