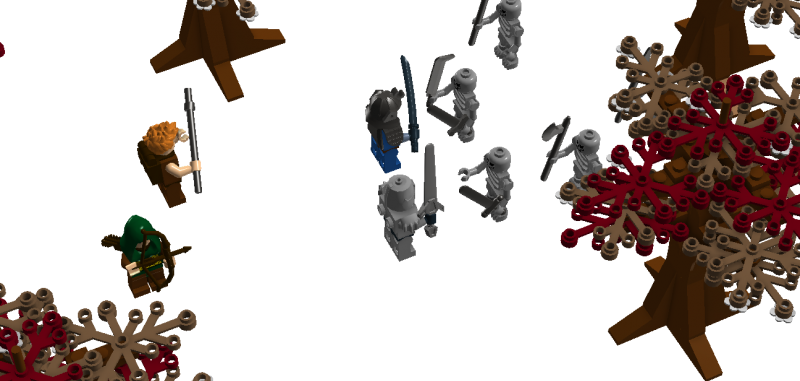 Aoshi and Marko charge the skeletons.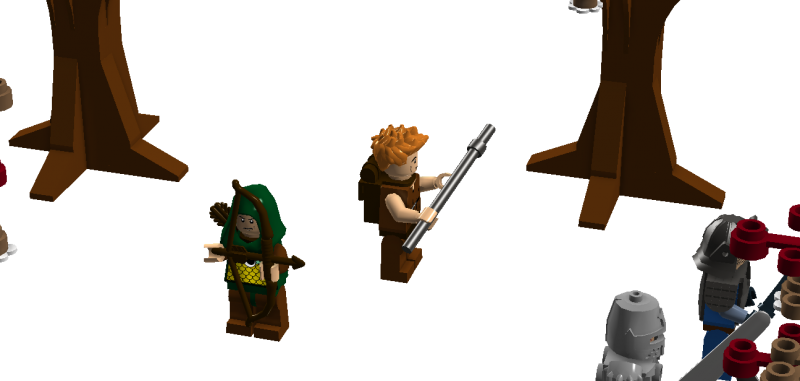 Patrick and Elos take up a defensive position. Elos lets an arrow loose.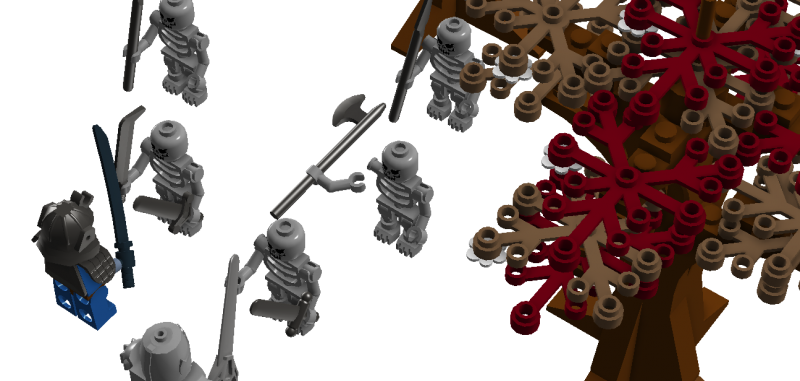 It hits a skeleton in the shoulder, disconnecting its arm from its body. The skeleton still walks toward the heroes.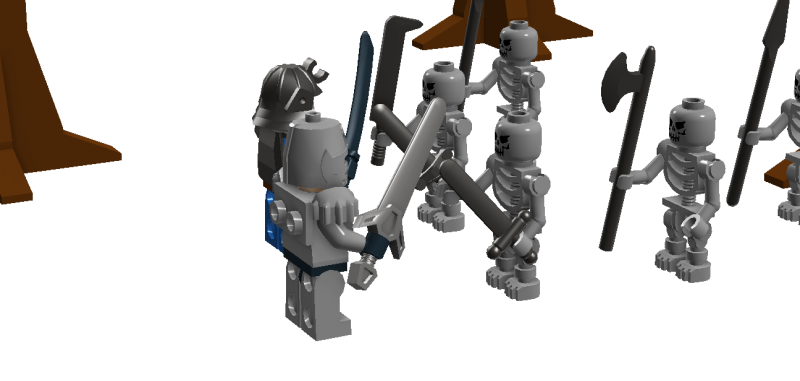 Aoshi and Marko attack the skeletons closest to them.
Aoshi slices an arm off, but the skeleton still moves and wields a sword in his other hand. Marko crushes his target's skull.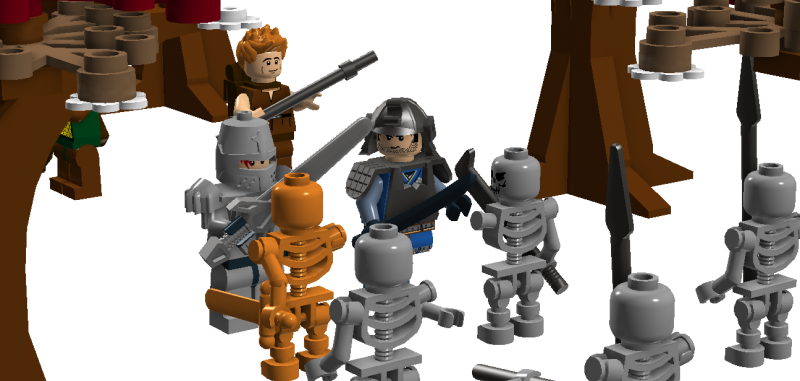 The skeleton begins to glow with a fiery glow...
It erupts into a pyre of dark energy!
Marko has discovered how to slay the skeletons, but it has come at a price. The dark energy has cut Marko, and some of his blood has been spilled.
"Get away from Marko, now!" says Elos as he cautiously moves backwards.