Last week, I posted a few pictures of my first attempt to customize a clone brand vehicle into something awesome enough for Brikwars. When the Ares MBT turned out ok, I moved on to my next project, an APC from the same set that I'd gotten the Ares from.
Here's what I started out with. I decided that the APC was going to need a little more work than the tank, since this time I needed to rebuild in addition to painting.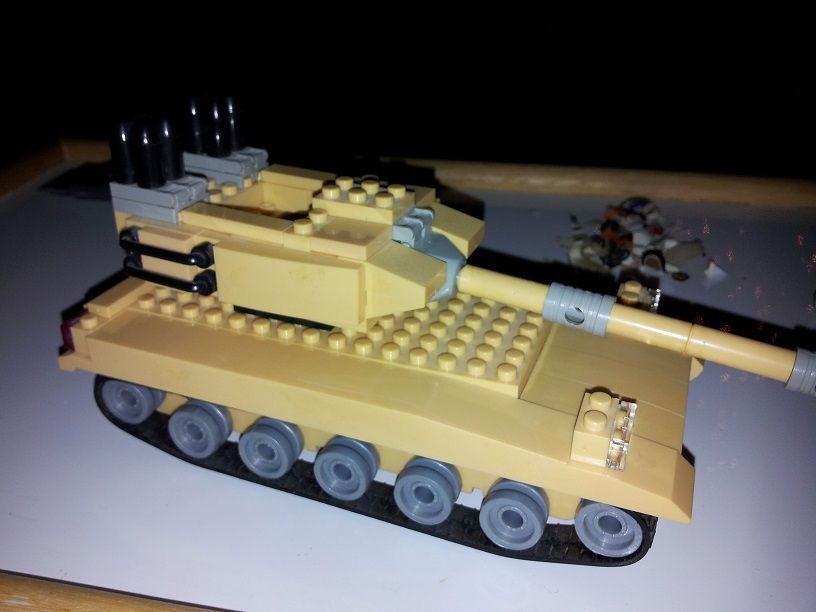 Using parts from my 3rd and final BL set, this small tank that was probably not going to be worth the effort to customize, I started to work on rebuilding the APC.
I eventually wound up with this hybrid of the two, with the unsightly holes in the APC's roof removed and the tank's turret getting bulked up a little bit. However, I wasn't done yet.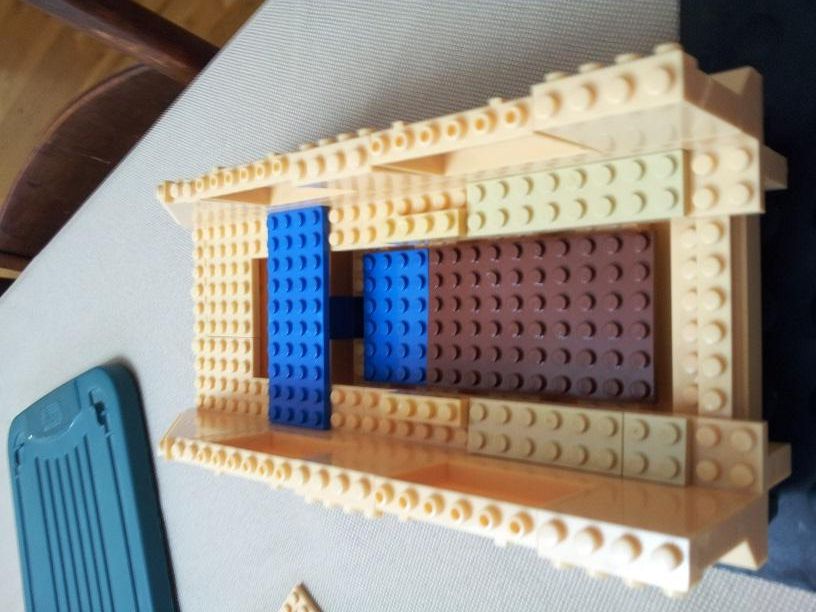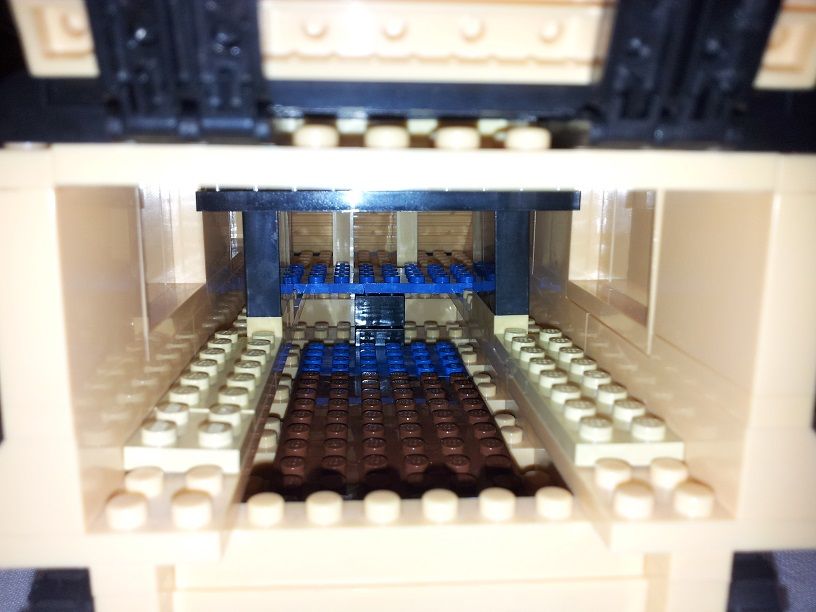 Unlike my first customization, this vehicle has an actual interior, which I had to resurface with Lego's so minifigs could use it. I also had to redesign the roof support, since the original configuration left room for only a handful of minifigs.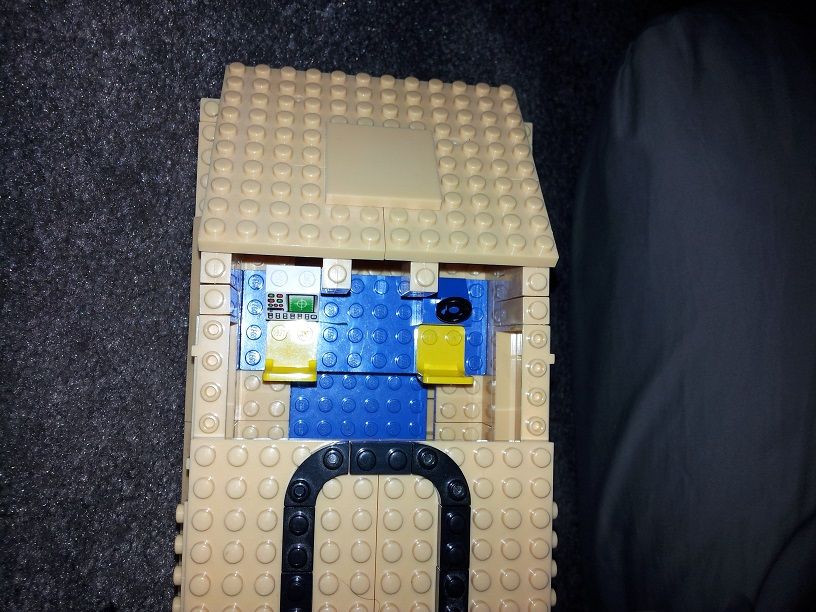 The pilot and gunner's controls were built into the front of the APC. Due to the design of the APC, it's nearly impossible to remove and replace the minifigs sitting in those seats, so Charge and Flex are going to be station here for a long time.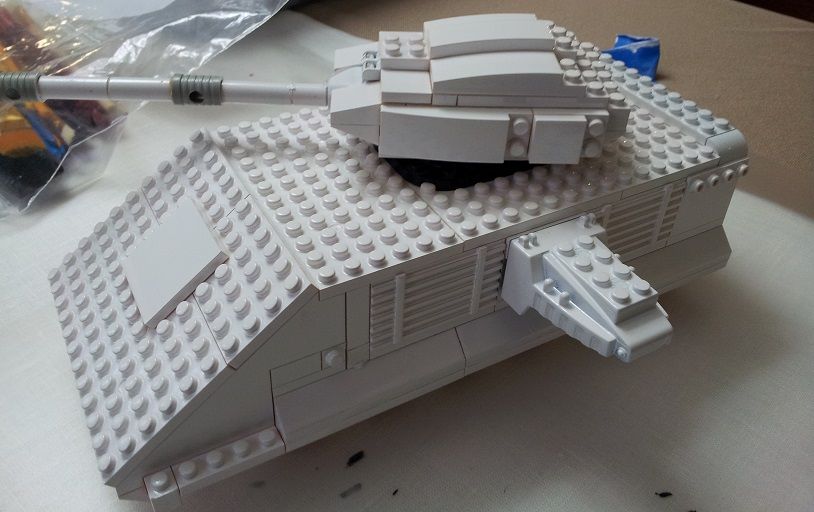 After adding a pair of sponsons, the vehicle was ready to paint. After I applied a base coat of the same spray-on enamel I'd used on the Ares, I did some quick pre-assembly. You can see the small ring surrounding the turret base in this shot, a feature I designed to prevent the turret from looking tacked on or scrawny.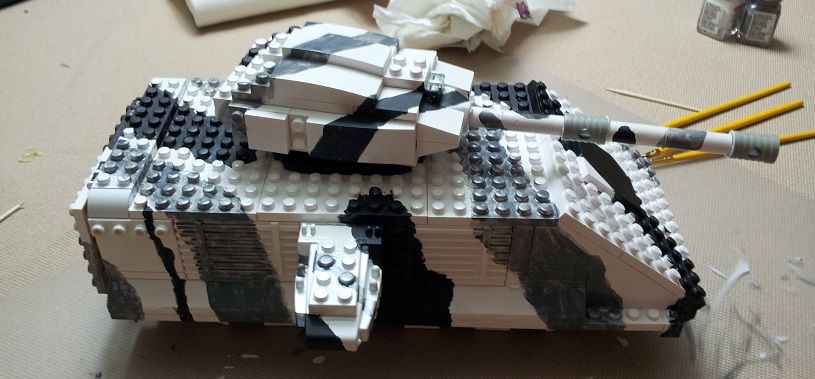 For this paint scheme, I used a larger, stripe based camo pattern, loosely based on aviation and naval camo patterns. I have to say, I like how it turned out a lot more that I like the Ares's paint scheme.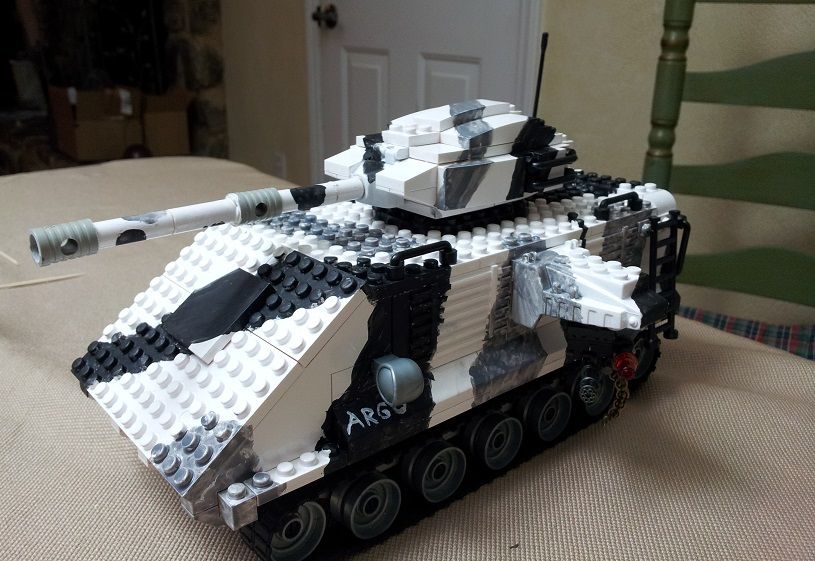 The final step was to attach all the small parts that had be removed while I painted, along with adding a few of my own (the antenna and ladder are not original design elements. A dozer blade would've be nice, but I don't have one of those). The newly dubbed Argo was now ready for service.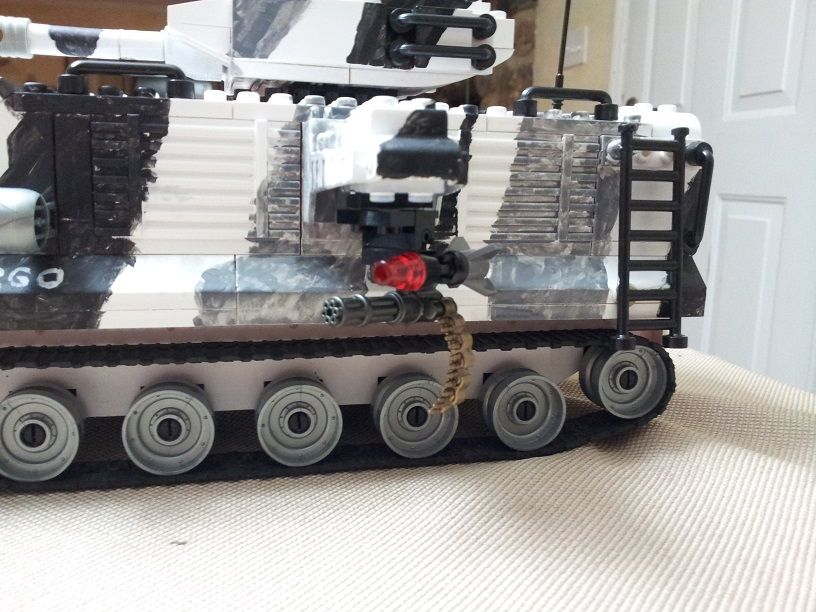 A close up view of one of the sponsons. I added the missiles on relatively late in the project, as a deterrent to keep hostiles away from the Argo's vulnerable treads, which only have 2D10 armor, and lack the side skirt that protects the Ares's treads. Coupled with a light escort they should be enough to keep the Argo moving, at least until it's dropped off its soldiers.
The Argo and the Ares side by side comparison.