viewtopic.php?f=16&t=11493
Round 4
Now with 20 percent more dust and 100 percent less school pressure. In case you're no longer sure if you're in this, I've added the names again.
Alonso (Silverdream) steers his Jaguar towards the Prussians. The main weapon is fired, taking an SP off the Eagle.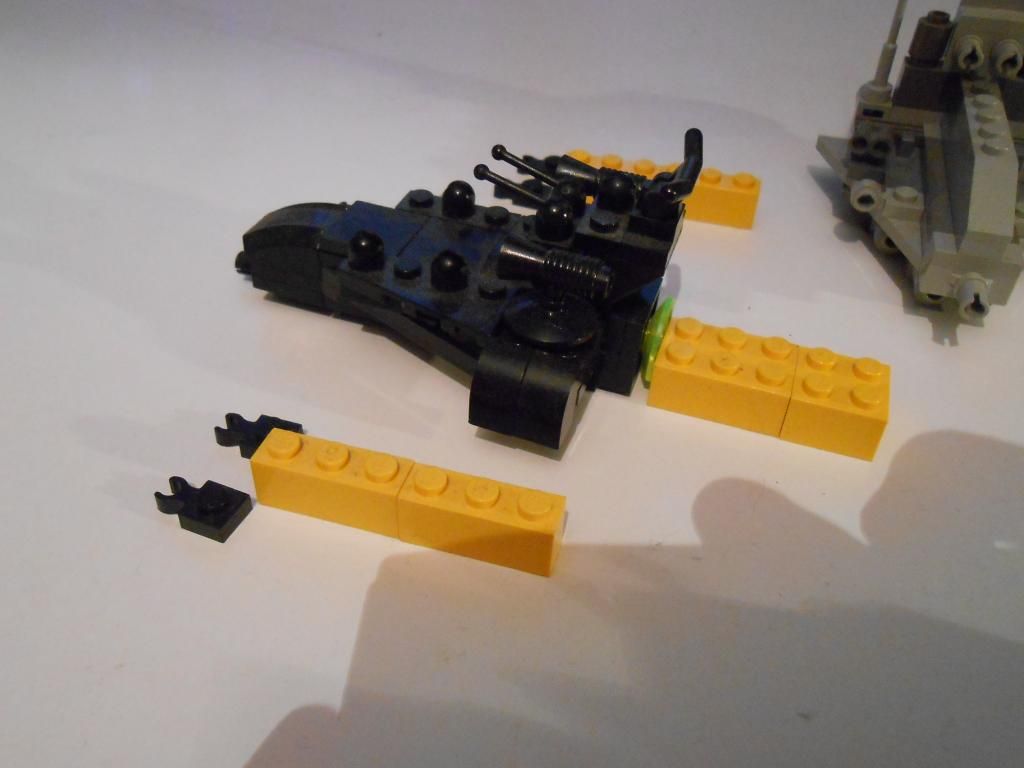 Energia's Darkstar II (Warhead) turns sharply and starts heading towards the Prussian loyalists as well.
Energia arms herself in true amazonian style and leaves the bridge to join the fighting.
"Come on men, these are only super human modified deadly mutants that have brought the entire Inquistadorial Monarchy to their knees, they are no match for you!"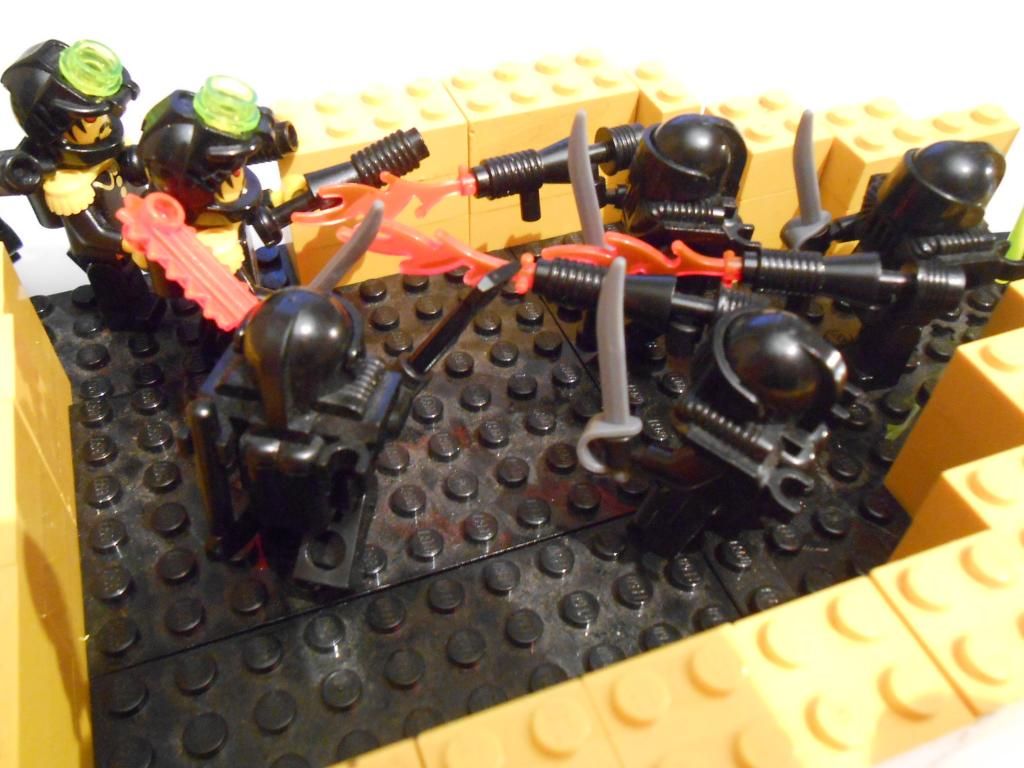 Seemingly inspired by the realization that they are facing such worthy foes, the Terrorkhan chop and blast the nearest mutant to bits.
The Dominator (Falk - NPC'd this turn) and his accompanying fighters advance fearlessly towards the approaching Darkstar.
The captain manages a feat to increase range, firing the ion cannon, which disables the Darkstar's main weapon for the next turn. Photon cannons and main turrets fail to do damage.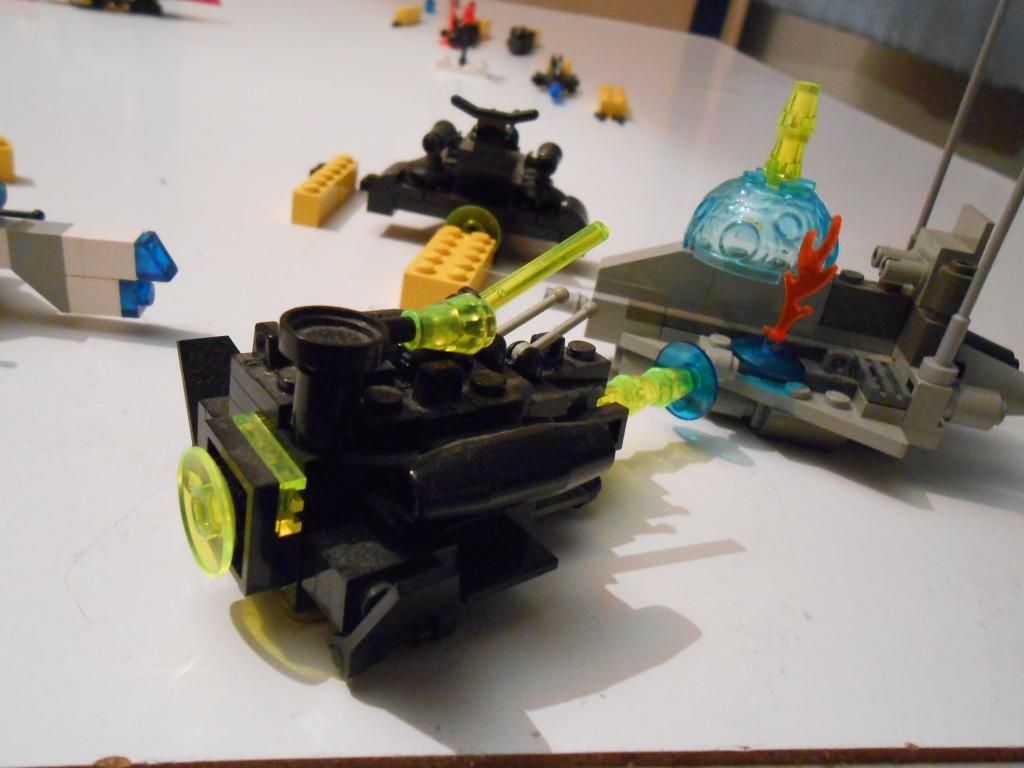 Bragina's Mastercutor (theblackdog) drives all of its main weapons into the Brittanian Mothership's side. The Francis Drake miraculously survives the barrage, albeit narrowly.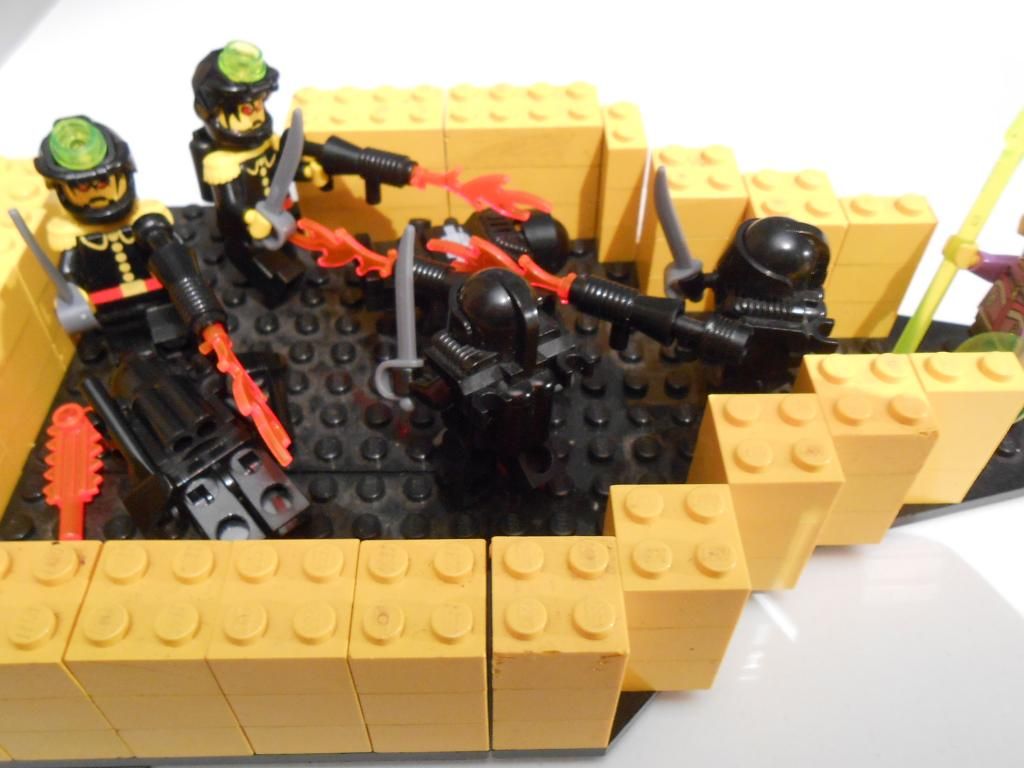 The deadly mutants lay waste to two Terrorkhan.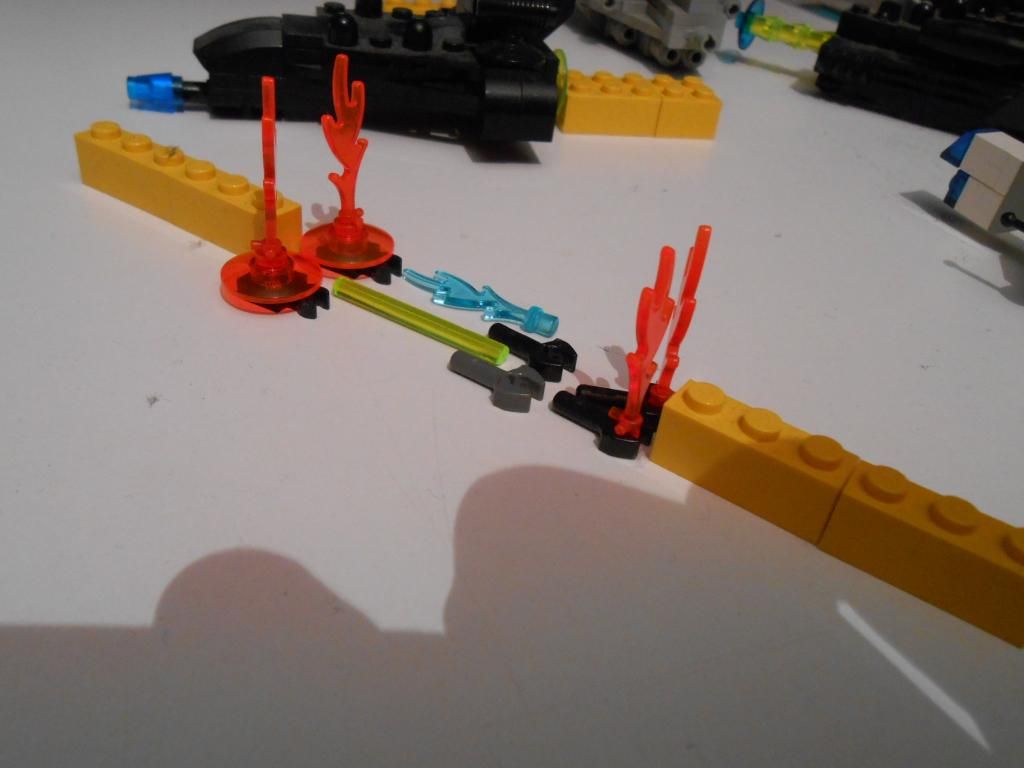 Mobhunters engage with the Darkstar's escorting fighters, losses are equal on both sides.
The second Dragonhead tries to fire a barrage of missiles at the Neo-Prussians. Some misfire, some don't.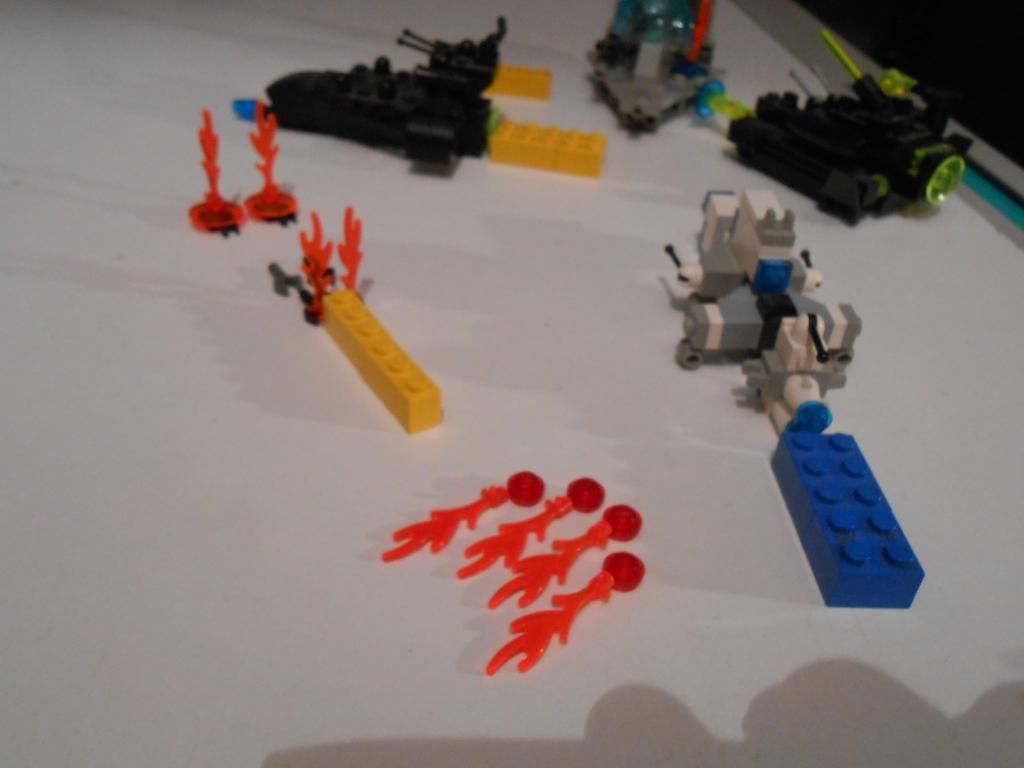 Meanwhile the other missiles are on their way to really ruin Valeera's day.
Finally a swarm of fighters launches from both cruisers, heading towards the Neo-Prussians.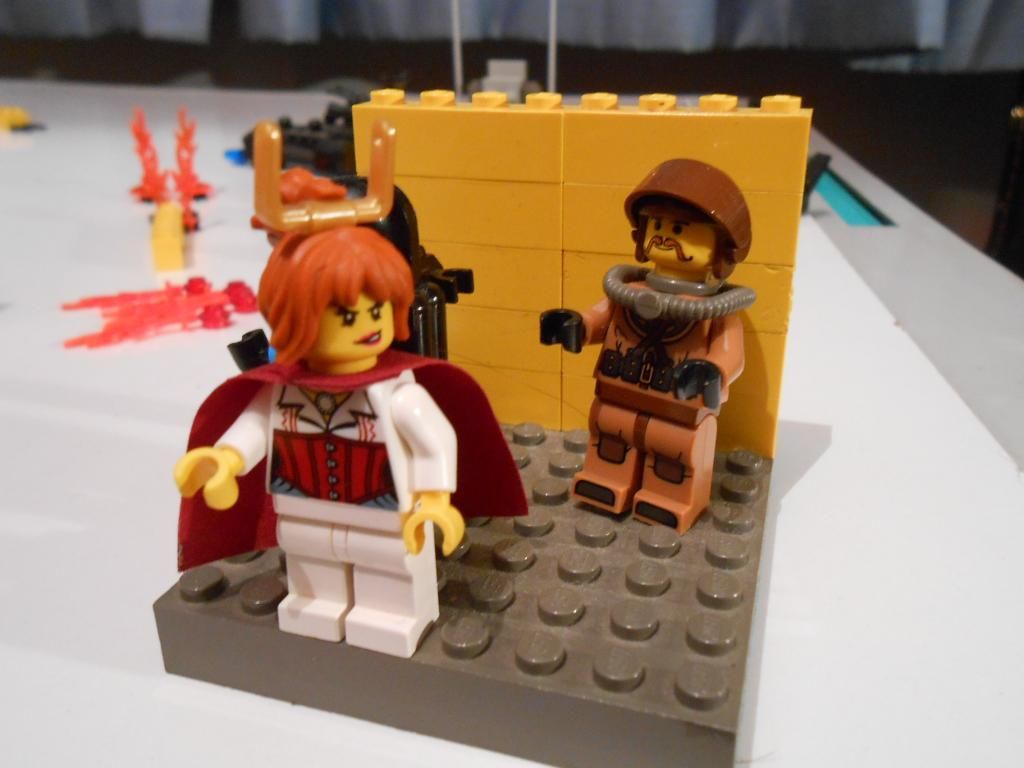 "Cap'n, we've got boarders!"
"Good! Let's kill 'em!"
The Francis Drake's marines spill into the Venus, opening fire.
Incompetence on both sides leads to only one death.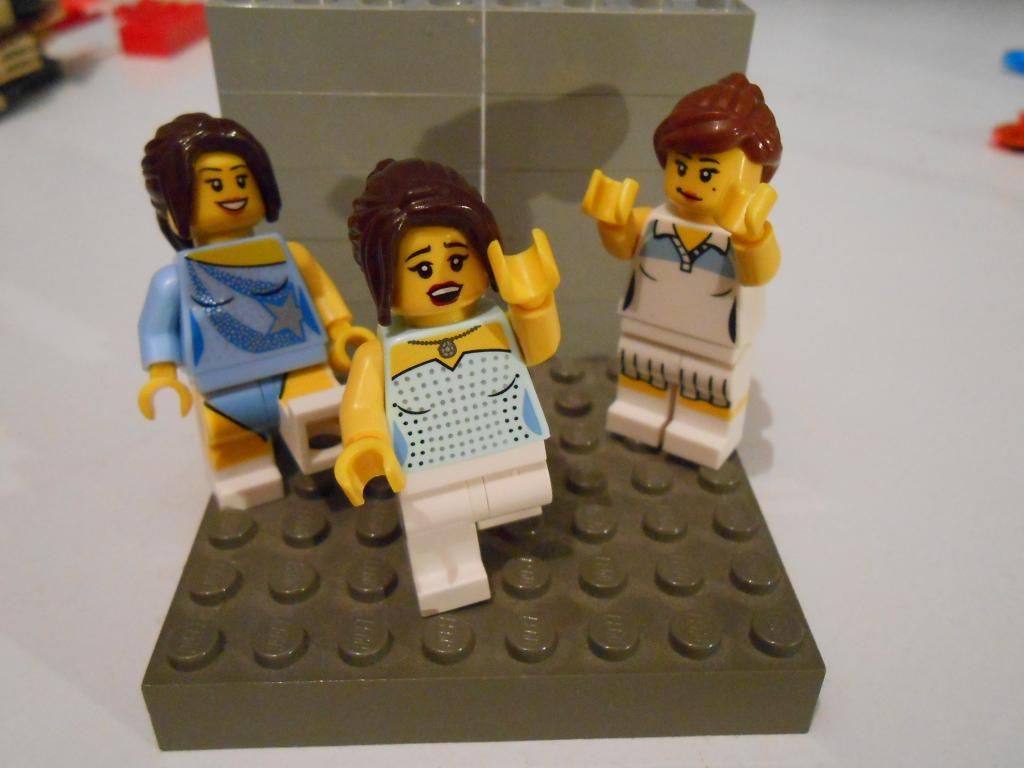 "Engage ramming speed!"
"Huzzah!"
The Brittanian Mothership rams the Venus viciously
, taking her down to 1 SP.
The Eagle (428th Division) enters orbit above Reichingrad.
"We've sent out a shuttle to pick up the emperor. Hold position until he comes back."
The captain's feat fails, but at least one approaching fighter gets taken out.
The Wolves guarding the vessel launch themselves out of an airlock to decrease the ship's weight and speed it up.
After some clever maneuvering the Venus is able to get in a firing position. Using its most powerful weapons, it rips through the badly damaged Francis Drake.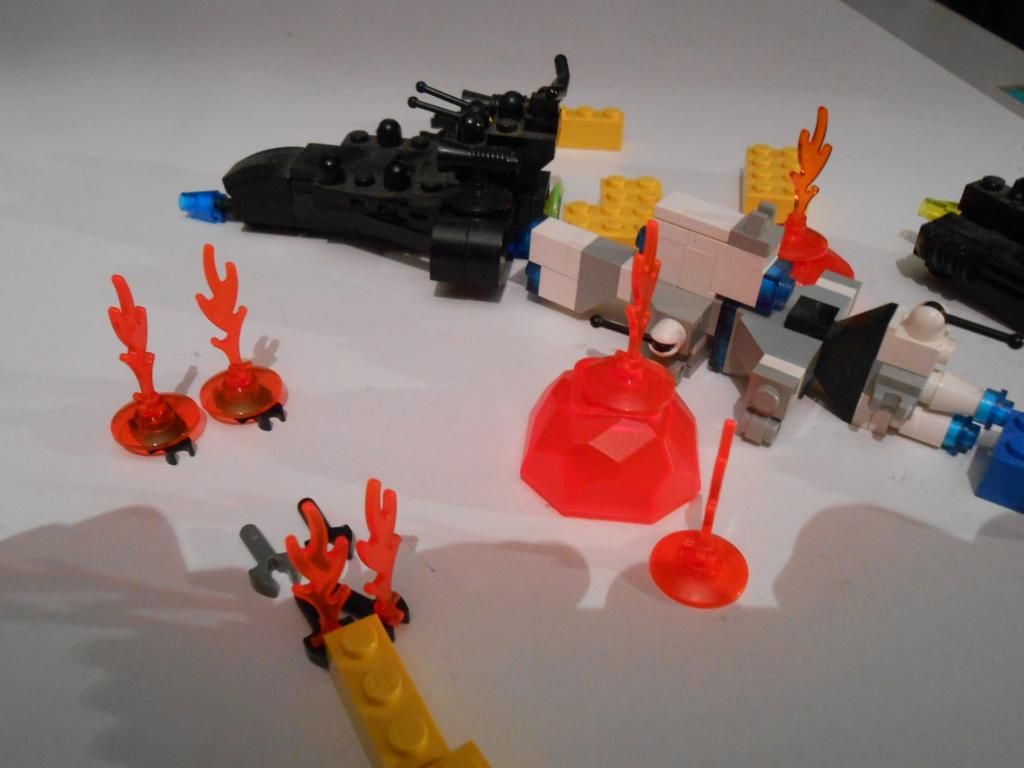 Valeera fires some illegal accelerator fuel she uses to boost the engines. Ramming from behind isn't as effective
but it still deals 1 SP of damage.
Combat continues on the Venus, with the space yarrs gunning down one of the boarders.
Finally the Disruptor heads straight towards the Dragonheads, casting a warp field to take out enemy missiles and shooting down one fighter (I forgot to remove the fighter that got blasted by the Eagle earlier).
Overviews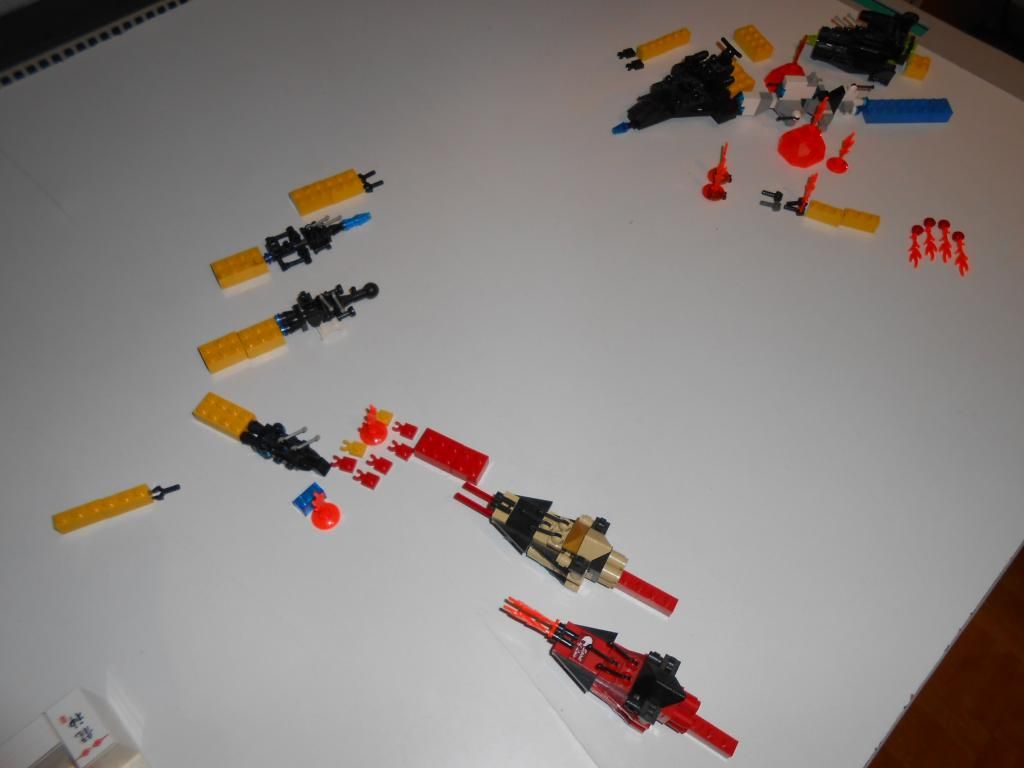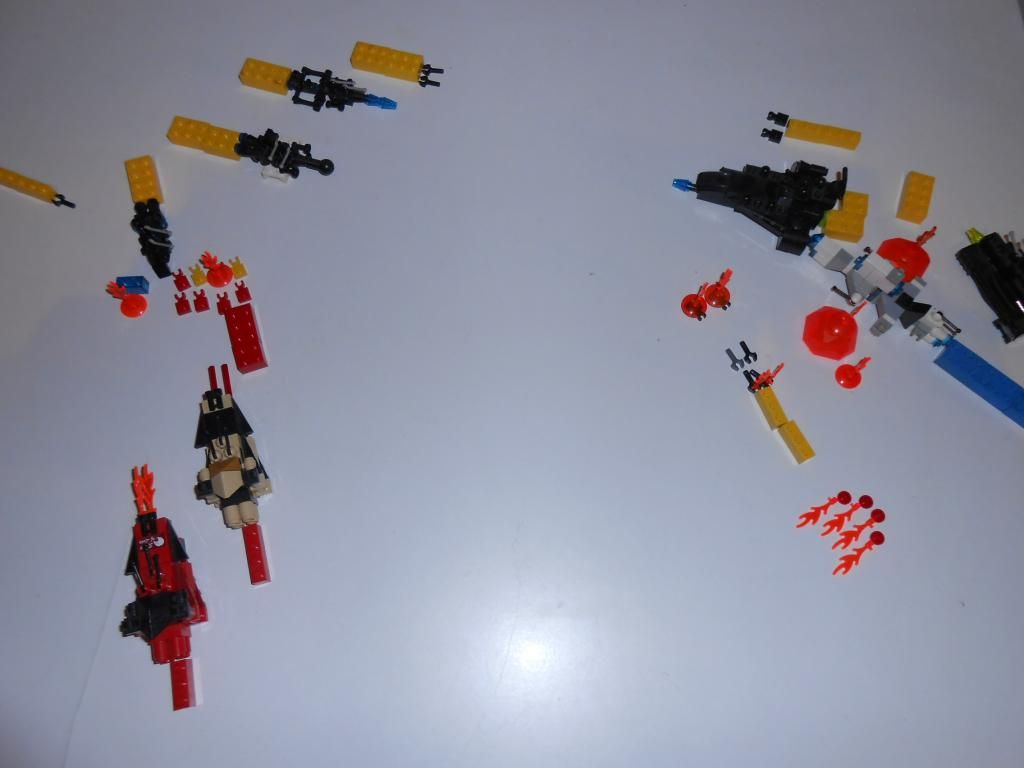 Damage:
Eagle 3/4
Venus 1/5
Darkstar 4/5