I know a lot of you love this game, yet there wasn't a (recent) topic on it that I could find. I'm really stoked about this game so I'd like you to post your custom Shepards, Mass Effect(-inspired) Lego or anything Mass Effect related. I'm only halfway through the second game though so please use spoiler tags if necessary.
To kick it off, this is my first Shepard, Bill. His choices are basically my own, leading to a balance in Paragon / Renegade mostly, though at the end of Mass Effect 1 he was a little more Paragon than Renegade. Since I play through missions with him for the first time Bill is known to be disoriented, running around aimlessly, bumping into random people and squadmates alike, repeating himself, missing out on quests and things that should be obvious, asking a lot of questions and sometimes contradicting himself: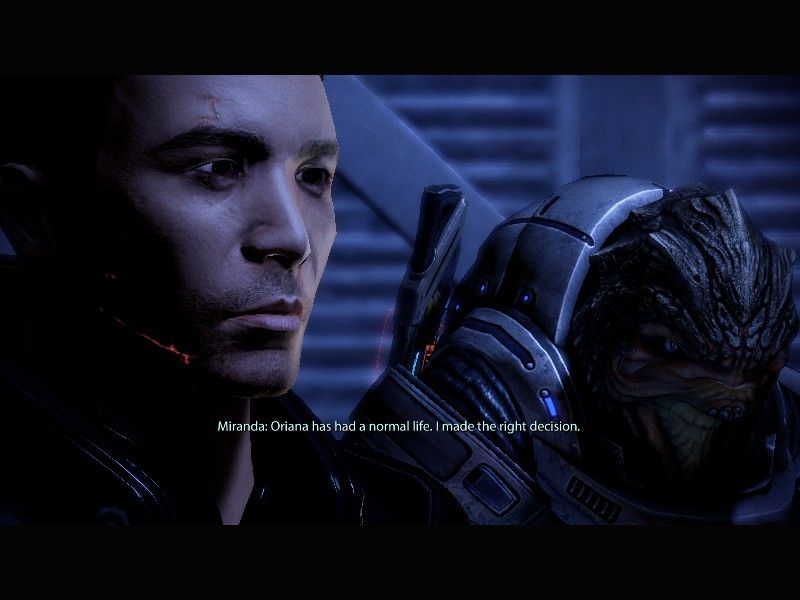 I'm
really
happy with how he turned out though. I simply can not look at him without thinking 'wow, what a badass.' The scars make it even better.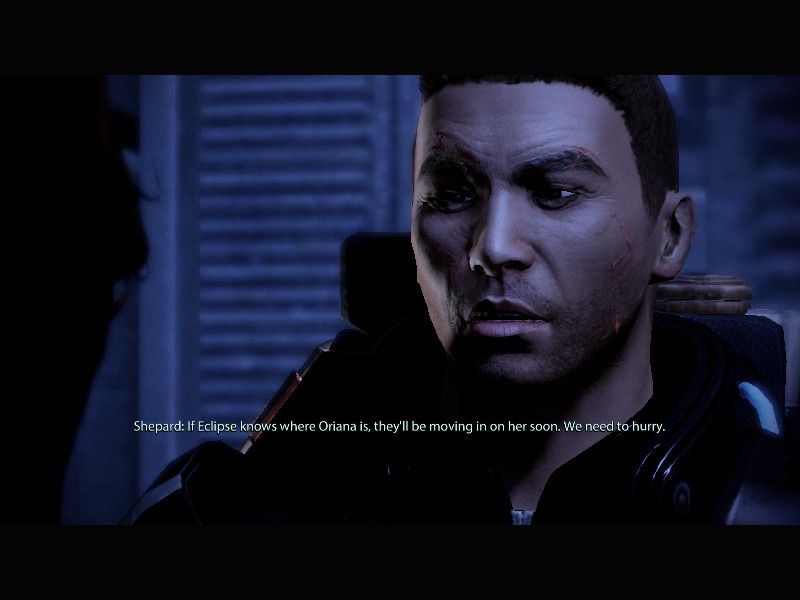 They're all ME 2 screenshots because for some reason in ME 1 Steam wouldn't let me take them.
My second playthrough was with Lizzie Shepard, mostly Paragon (she did shoot Jax and a few monkeys... her sense of justice probably, if she gets Renegade points it's usually unexpected and because I mess up somehow - it's hard to resist shooting those monkeys when death is at your fingertips. Either way, I blame Ashley):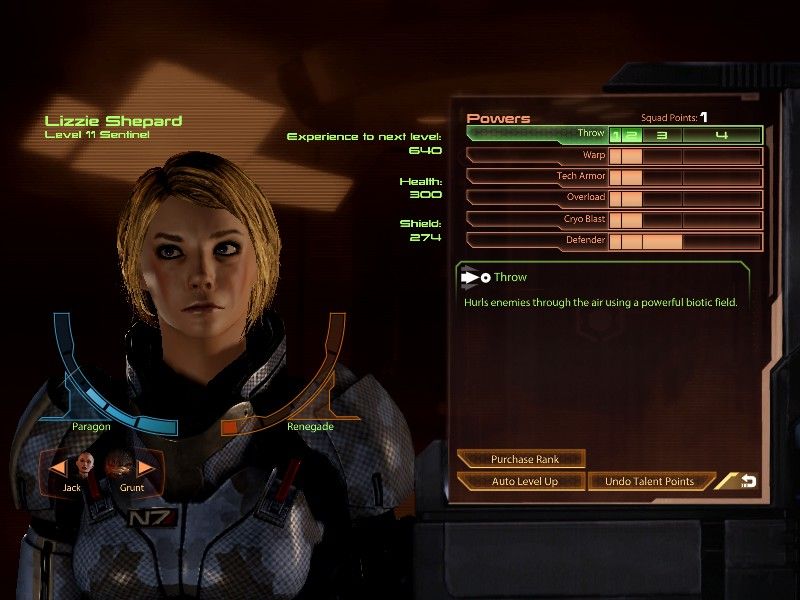 She appears far more intelligent, focused and tactical than Bill, but gets less credit for it because subconsciously she's absorbed Bill's recent memories into her own... most of the time. Nevertheless she also dies slightly more often, but she makes up for it by finding a lot of stuff Bill bull-rushed past blindly. She's a Sentinel, 'cos I wanted to try out the powers, but I have to admit I often just find myself shooting stuff, even with her (might have something to do with me switching between playing Lizzie and Bill regularly). Nevertheless the powers are fun.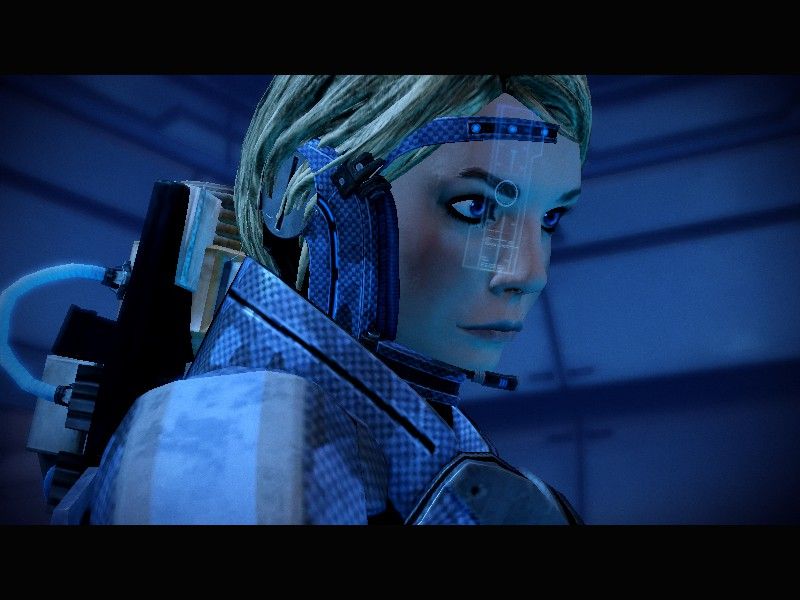 I'm again,
really
happy with how she turned out, especially considering how much trouble I have creating characters that look somewhat decent.
I also totally think I'm going to use this as a reaction image, so bieware.