Civilians
- Silent-sigfig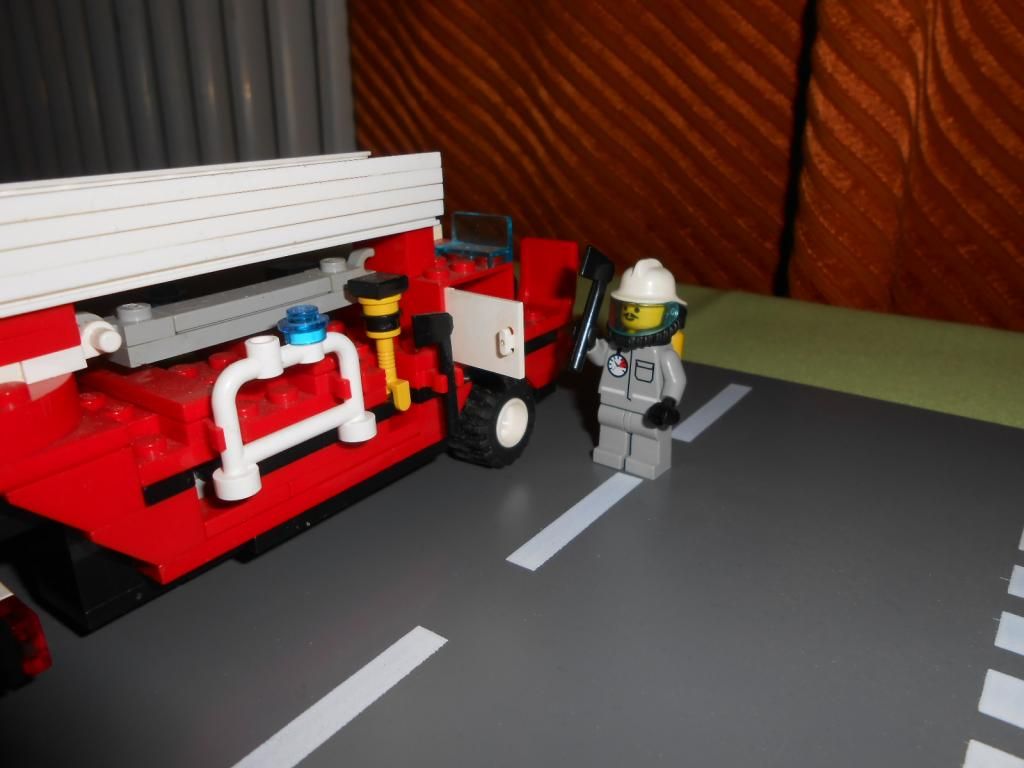 Barry arms himself with his fire-fighting equipment (+1 armor) and finds an axe! (use 2, melee range, 1d6 damage).
Sputnik picks up his astronaut device (use 3, 6 inch range, can be used to generate -1d3 skill on a unit once per turn with its annoying bleeps and bloops).
Everyone else scrams to Sir Ruperts Castle of Awesome(tm), bringing whatever they deem useful.
Additional Tool Count:
Sir Rupert's Castle of Awesome(tm)
- piltogg
Sir Lionmane realizes the how grave the situation is, and even though he doesn't get paid enough to do this, raises his sword and shouts:
"Hear ye, hear ye!, our glorious castle will not fall to the likes of mere bone-golems! Fortify the gates such that the peasants of the land may take shelter here! You have my sword!"
"And my ax!"
"And my (cross)bow!"
Chuckles gets extremely lucky in spraying the area with juggling balls, after rolling 2 crits, he floods the nearby pavement with 15 balls in total, making the terrain rather difficult to traverse!
Then along with Lady Marion they pull the stage in front of the entrance, ready to turn it into a barricade.
Sir Rupert calls dibs on the armor in the castle and equips it (+2 armor, -1 movement, has a sword and shield).
Prince Crowley: 'Ugh, guess this dumb proplica sword's better than nothing...'
'C'mon... get out you rusty piece of-'
*
cheap 80s VHS music starts playing in the background
*
BY THE POWER OF THE SKULLY GRAIL-
'What's going o-'
I H A V E T H E P O W E R
Crowley, successfully passing the secret feat of pulling out the sword from the stone was blessed with ancient powers and becomes... CRO-MAN! (stat upgrades: 1d10 skill, 7 inch movement, 2d6 armor, 2 hit points, heroic ego. Sword stats: use 3, melee range, 1d6+3 damage).
The halberd guard gets off the fortifications and pushes the desk outwards the castle.
Wilhelm uses his magics to draw closer the garbage truck, albeit he only manages to do so by one inch.
Strike Team Cobalt
- Vami IV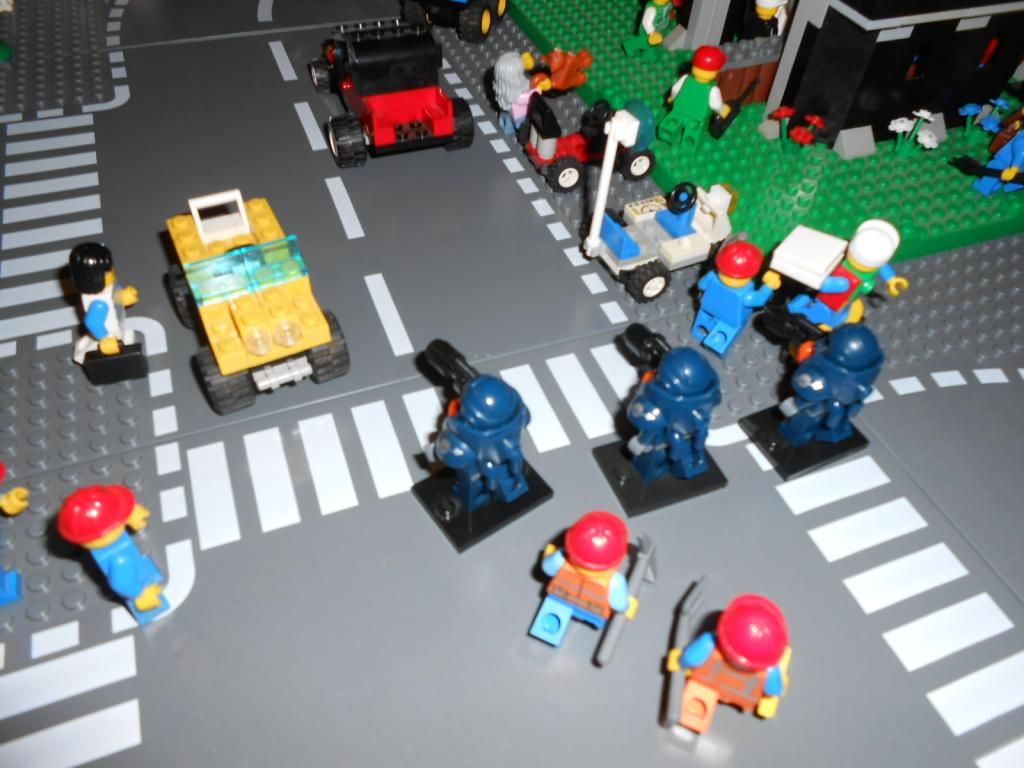 Marines move in, saving up their actions for response fire.
Rangers
- Quantumsurfer
Rangers move to the castle, saving up their actions for response fire. Robo-dog rushes forward.
Sakmuth the 27th
- Scratch
Sakmuth gets into the speedboat: "what a peculiar chariot! How do mortals get by without wheels?"
The mummy lord gather some of his followers and gives the speedboat SAND LEGS (10 inch land movement, starting next turn).
The skeletal army begins to advance upwards. Crossbow guard tries to shoot down one but misses.
Strike Team Granite
- lawmaster
Team Granite throws caution to the wind and rushes into the fray, even knocking down a railing - So hardcore!
Overwatch and kills:
Silent-sigfig - 0
piltogg - 0
Vami IV - 0
lawmaster - 0
Quantumsurfer - 0
Scratch - 0
Send orders for turn 2!