Alright! So I'm running a Brikwars battle for somefriends, but I may have made a mistake as there might be too many armies for the number of players.
As it is, assume when you sign up that you are 2nd in line (or 3rd or 4th if you want to contest a army). That said, let's see how this one goes.
Apologiez for the poor pics, but I'll try and improve as I go along
Overwatch of the KnumKnuts Bar and Restaurant
Several patrons line up to get more drinks from the overworked bartender as a Merc watches from the background and some Bluemen Group INC Employees discuss the abnormal size of their apples
"It's almost as big as my head!"
"It's bigger than your brain that's for sure!"
*laughter*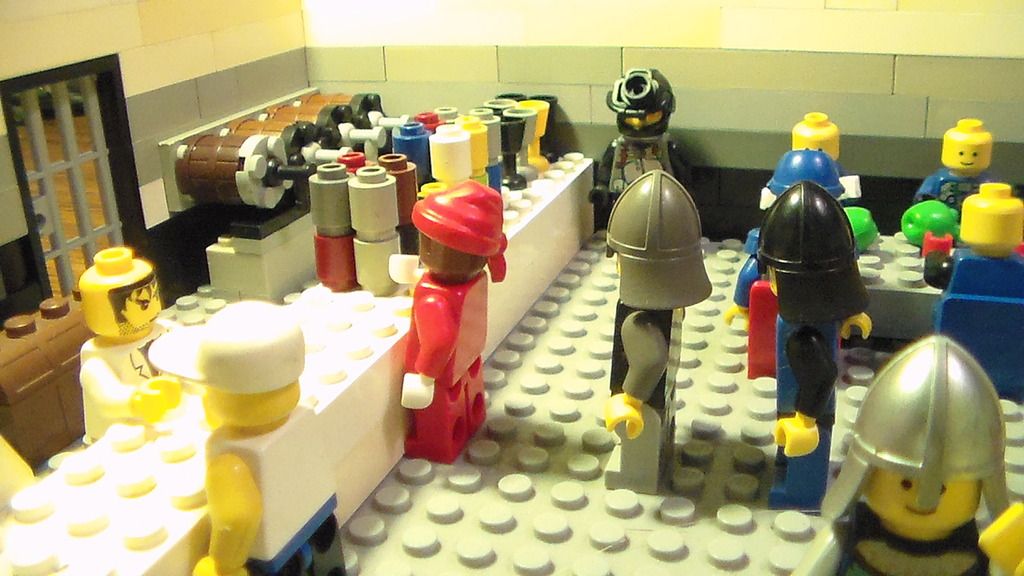 A party of very excited (and very drunk) Owboys play a rousing game of 'Poke the ball with a stick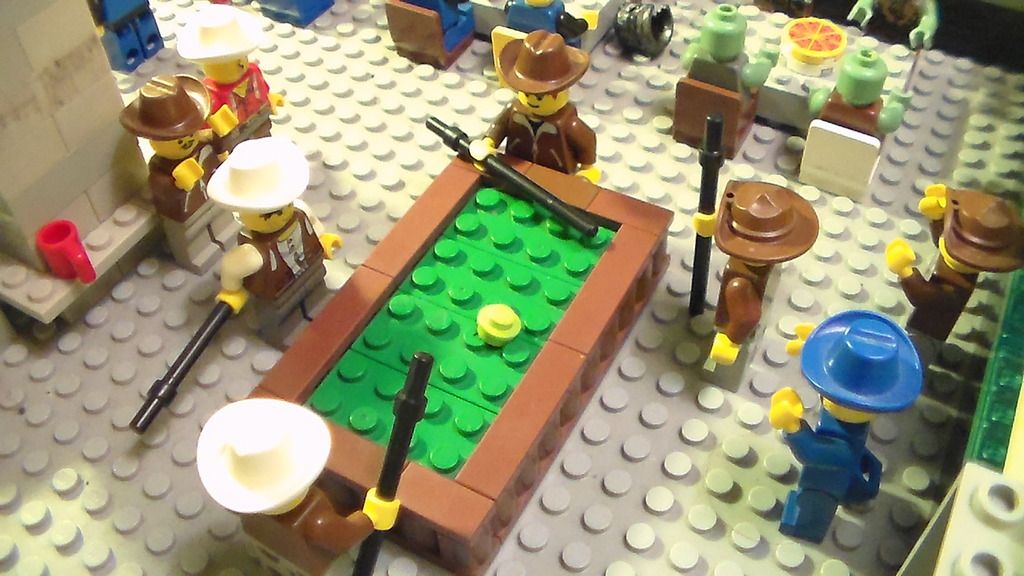 Some more Blueman Group INC Employees discuss boring topix
Some grouchy Orkz exchange glares with people and complain about the lack of meat on their pizza and refuse to eat it
Some Nites enjoy a night off with drinks, drinks dancing and more drinks as a Mysterious Figure watches them from next to the bar. They're dancing right next to all the confiscated weapons
"Gary stand up"
"Yer not m'father... shuddup..."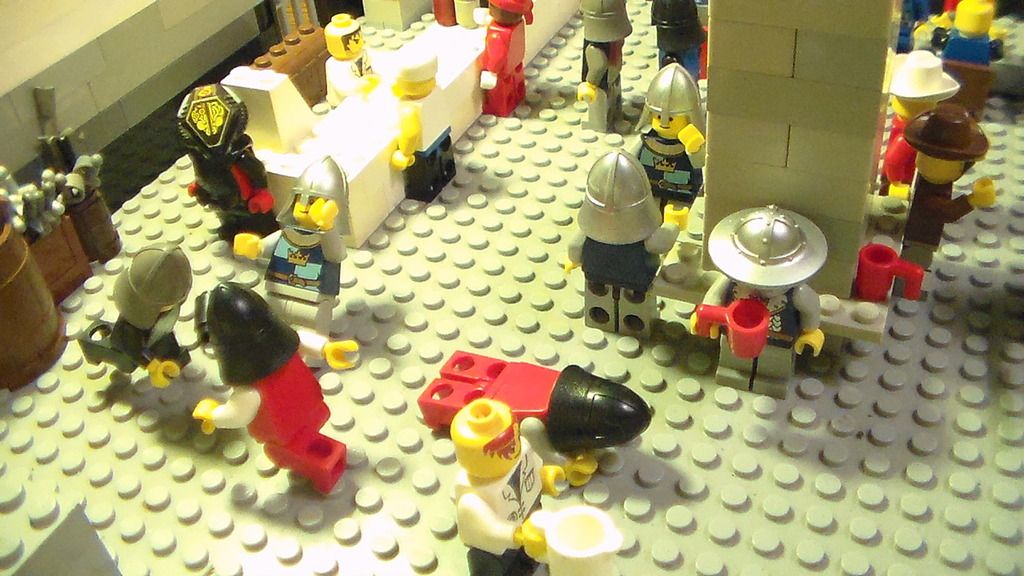 Some more mercs plan and plot at a table in the corner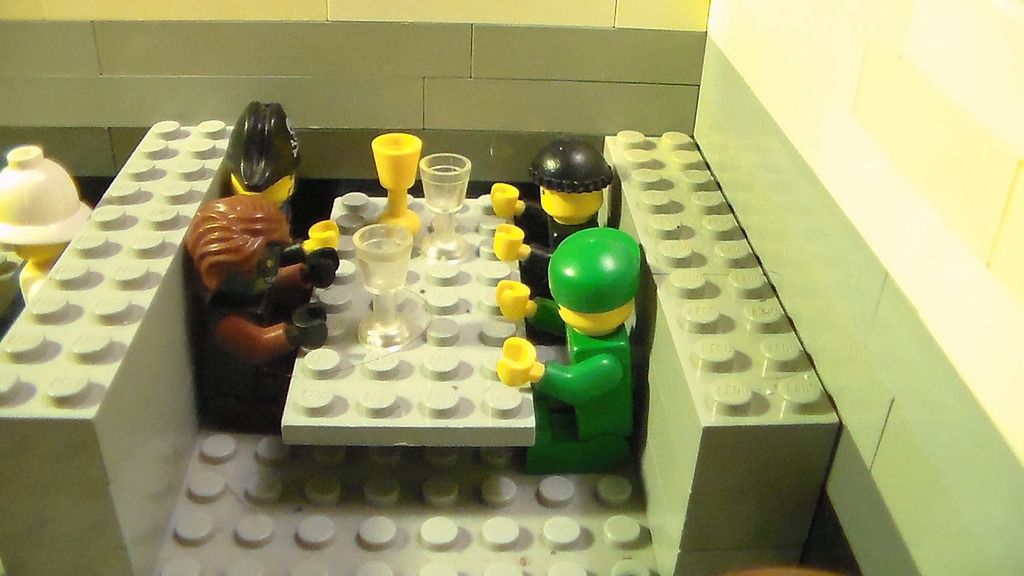 The brave explorer Boldus McSwaggerpants talks to Doctor Experimentus as Mgawr of the Wololo tribe tries to figure out where he went wrong with everything.
Boldus McSwaggerpants: "And then, if you wouldn't believe it, they start throwing themselves at me! Women all over me! I was drowning in-"
Doctor Experimentus: "Alright I think I get the picture Boldus! No need to continue!"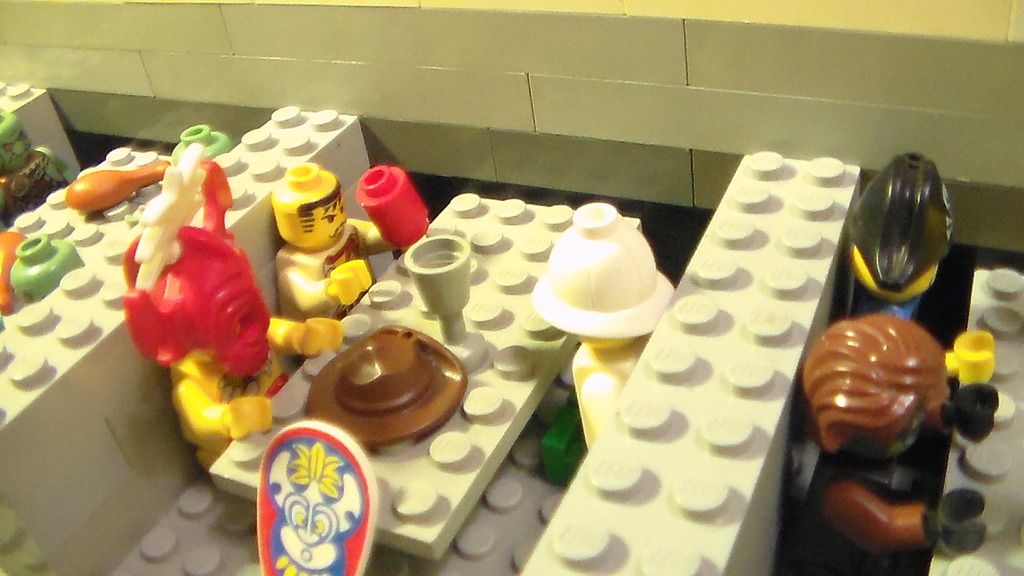 More grumpy Orkz complain about cold chicken and wonder if the server would taste better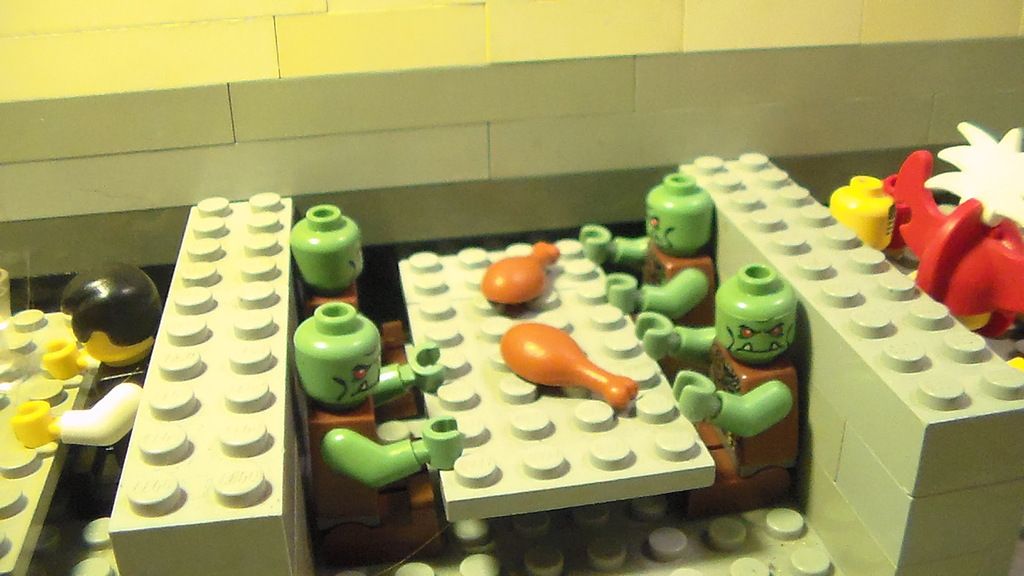 Some of the publick's servicemen enjoy drinks between calls as they compare daring rescues of trapped babes as two more mercs talk in the back ground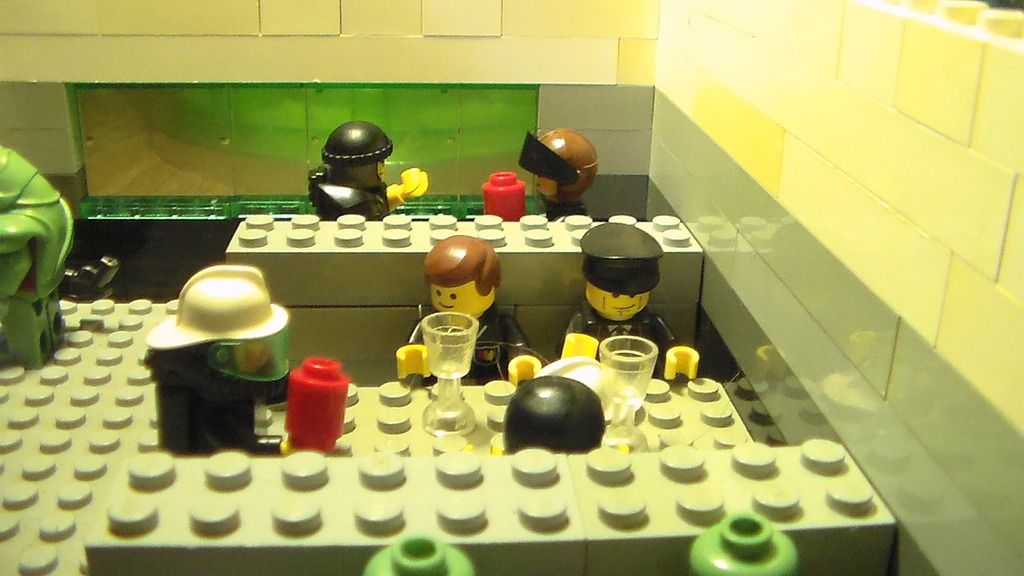 The bouncer keeps his shotgun close at hand in case trouble breaks out
Alright! So that's the setup. I shall post the initiator after armies are chosen, any armies unchosen will be given 1st come 1st served. Feel free to sign up as alternates should one of my mates drop out or not be interested
Factions available are
Nites of the Drunk Table
Owboyz of Moo Mesa
The Employees of Bluemen Group INC
The Mercs
Boldus and company
Da Orkz EDIT: Orkz have been claimed
Secret Faction (Full size group)
Minor secret faction (Just a pair of minifigs)
Most of the people in the bar are unarmed, however certain members of each group have manged to slip a weapon past the bouncer's thorough pat downs
There are 2 secret areas that may also be revealed if the right conditions are met.
Have at it!