14/06/17 Note:
This post has been reproduced in my full Praetoria Rising post. I am happy with moderators deleting this post at their discretion. Or leaving it up.
So Colette suggested this was worth a post on its own, and while I was going to wait until I had the rest of the army completed, my dissertation is due and I likely won't get time for a good few weeks to even think about Lego. So here is a more in-depth look at what I posted to the facebook group.
Orbit to ground strikes are often used to create defensive craters from which Praetorian infantry can stage. Here we see one such crater on the beige planet of wince--ford VI. Inside a Crusader-Class SHDT disgorges marines into cover, protecting them from the hostile peach inhabitants of this world until the rest of their armoured division is ready to cover their advance into the nearby peach hive city.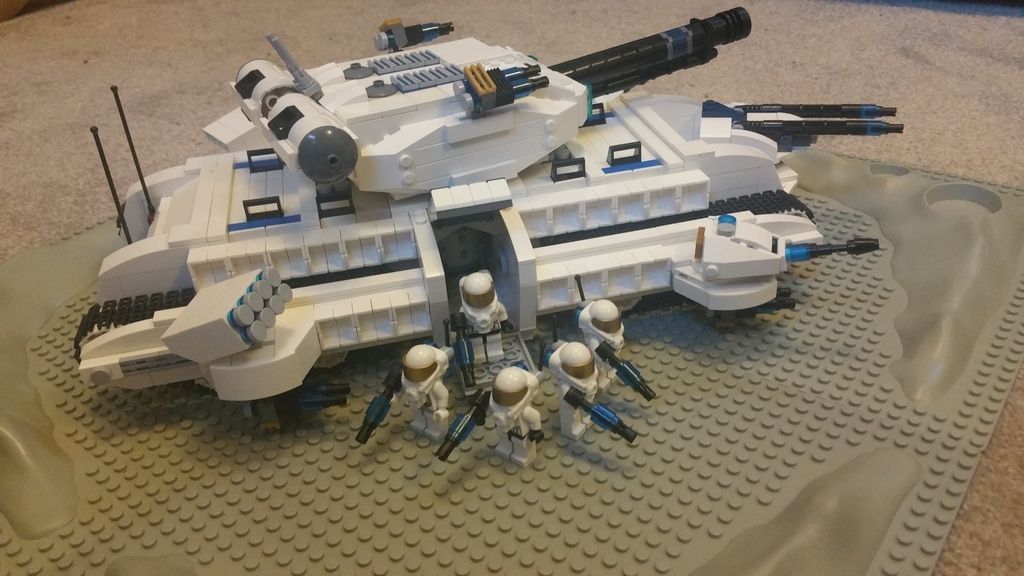 The

Crusader-Class

was a direct response to the need for a weapons platform that can fight its way through the toughest of situations, while still able to function in the anti-insurgency role that the Praetorian Marine Corps often fill. Powered by a micro-fusion reactor, and equipped with

Dark Blue Transparent

enhanced weaponry, the

Crusader

will unerringly cut its way into the heart of combat.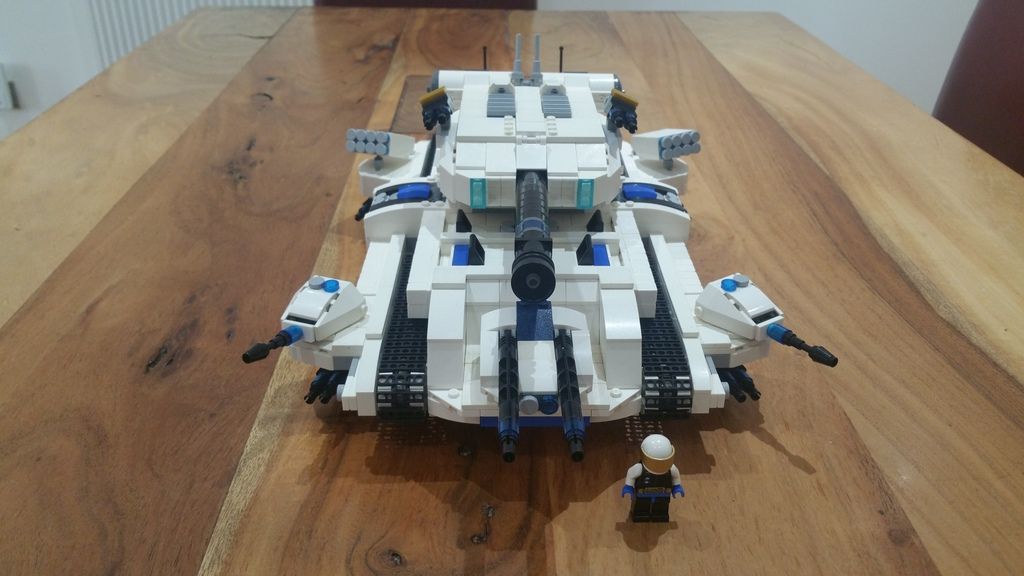 Weapon systems are the main MkV coilgun, which will be making use of new cannon rules to fire explosive and incendiary rounds. a Dual-MkIII turret mounted on the front of the vehicle. A pair of MkII Turrets mounted on sponsons on either side. Six Dual-MkII Autoguns, 4 of which are mounted underneath the sponsons, and 2 which are mounted on the main turret citadel. Lastly a pair of launch tubes for 16 total MkII Rockets.
The
Crusader
is a quad-track vehicle, a design which allows for Infantry to exit on either side of the vehicle, with full covering fire from side mounted weaponry.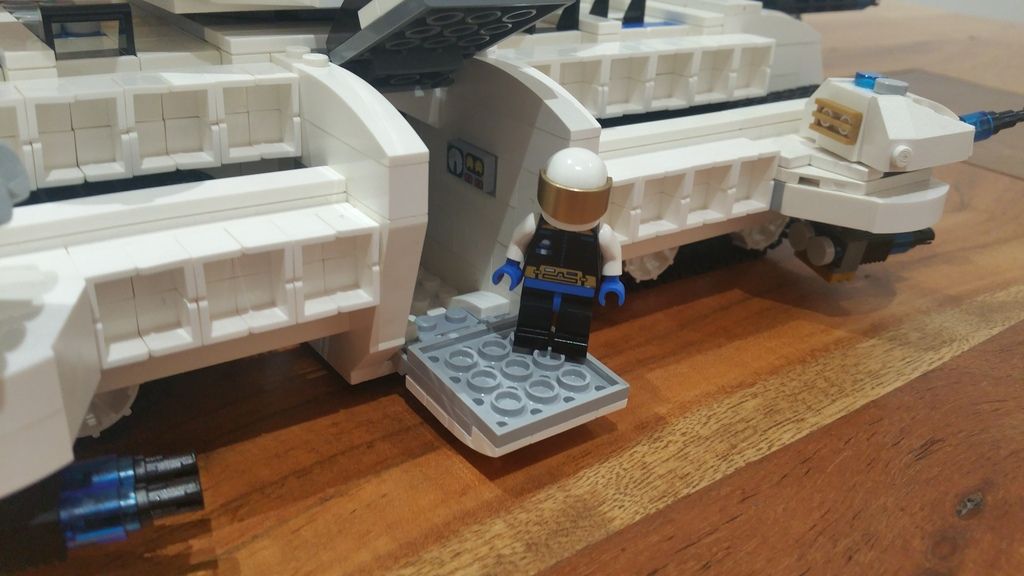 Behind the armoured ramps is the infantry compartment. As the
Crusader
will be expected to operate in a wide variety of hostile environments, the door controls include extensive atmospheric and environmental instrumentation. At maximum capacity 16 marines can be squeezed into the vehicle.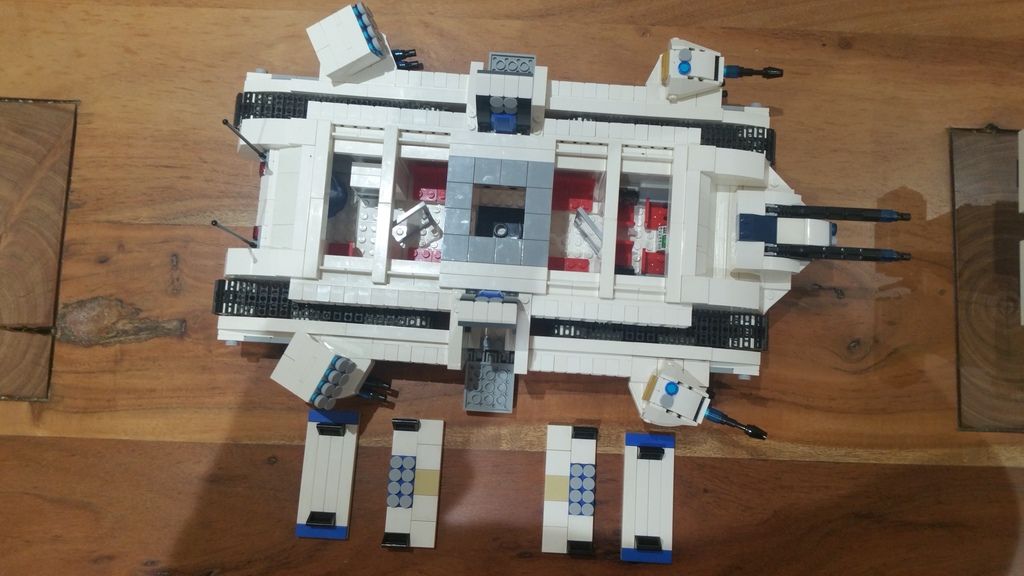 The front of the vehicle is given to the command compartment. Which includes room for the Tank commander, pilot and two gunners. Behind that is the large infantry compartment. At the rear is the engineering compartment, where a pair of engineers keep the fusion reactor running smoothly, and can diagnose issues on the fly. As the exits lack airlocks, all three compartments are pressurised separately.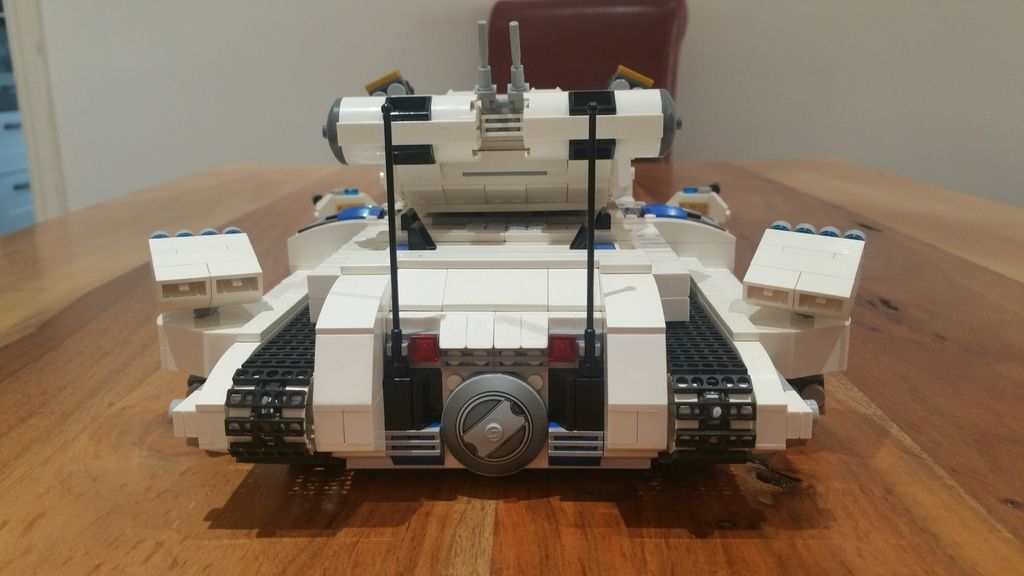 The rear showing access to the fusion core behind a reinforced plug, as well as some of the ventilation systems.
Stay tuned for more in the future months. I have big plans for my return to brick based building. Other than that, comments are welcome.