Here are some more pics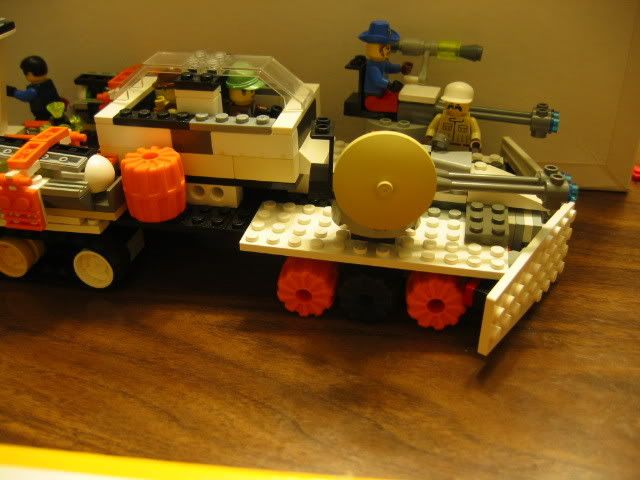 this is the front end of the LWAR's juggernaught. Note the mechanic working on the engine, while its still running.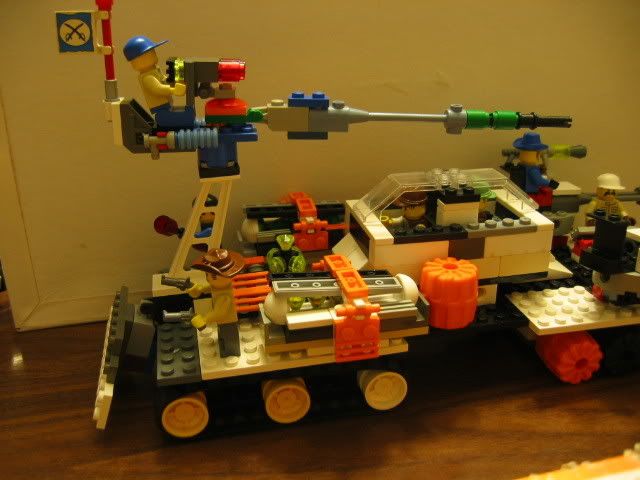 and this is the back end. The Peach scientist is in the stasis pod opposite. (hes not really a peach, hes an alien they broke out of area 51)
That drum near the middle is the shield generator. There's one on the opposite side as well. those things will absorb one seige shot or five regular shots per turn before shorting out.