Here it is, the battle is ready!
General Overwatch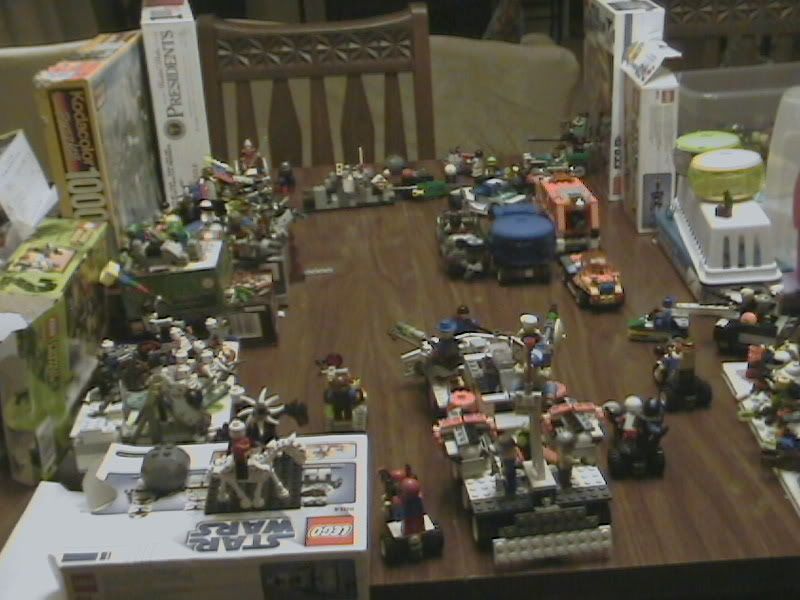 The Gamma Corps
The Bony Horde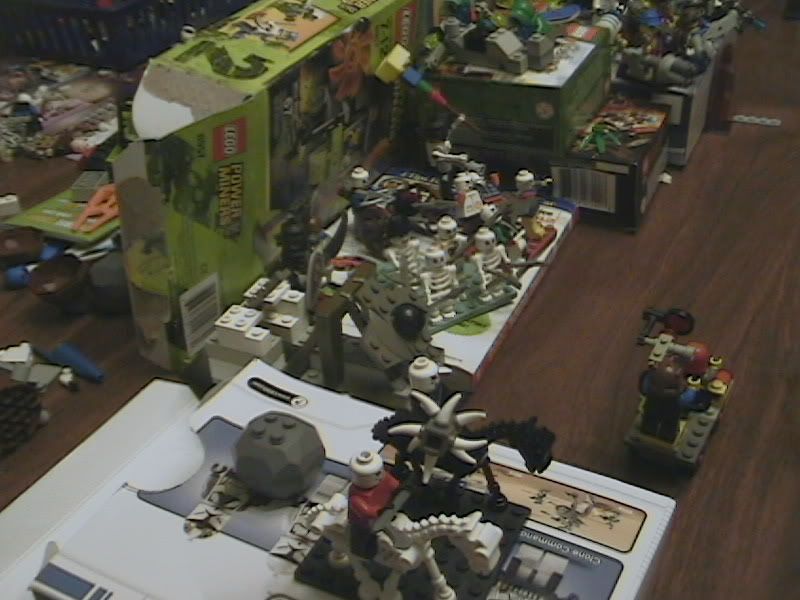 The Megian Militia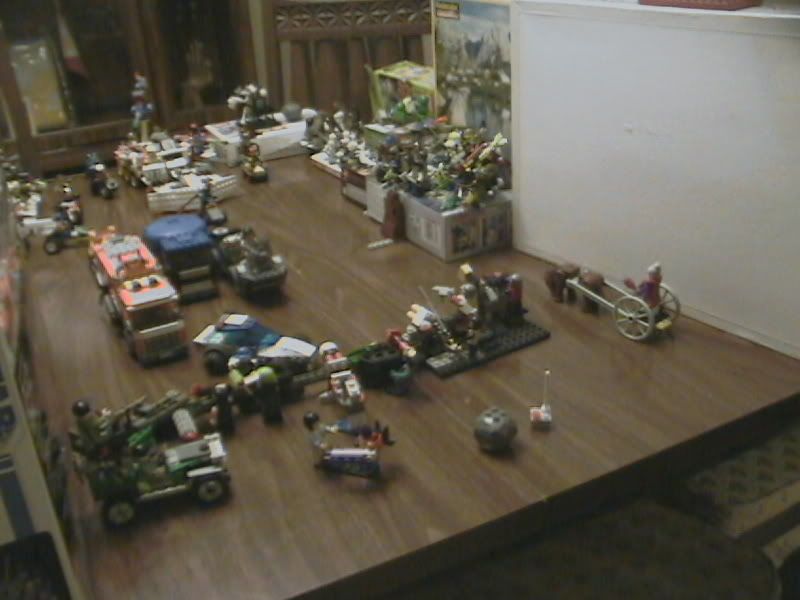 The LWAR
Evil, Inc.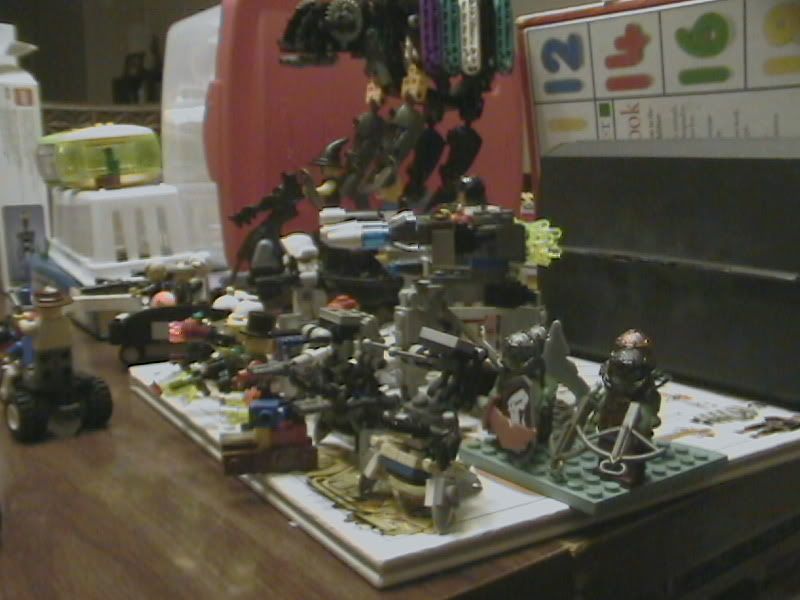 Hm... I see. Posession of unlicensed firearms, no building permit for the middle of the highway, disruption of traffic, and mixing lego and megablox. You're gonna see a lot of jail time, Mr. Commandopants.
My friend here with the bazooka says I won't.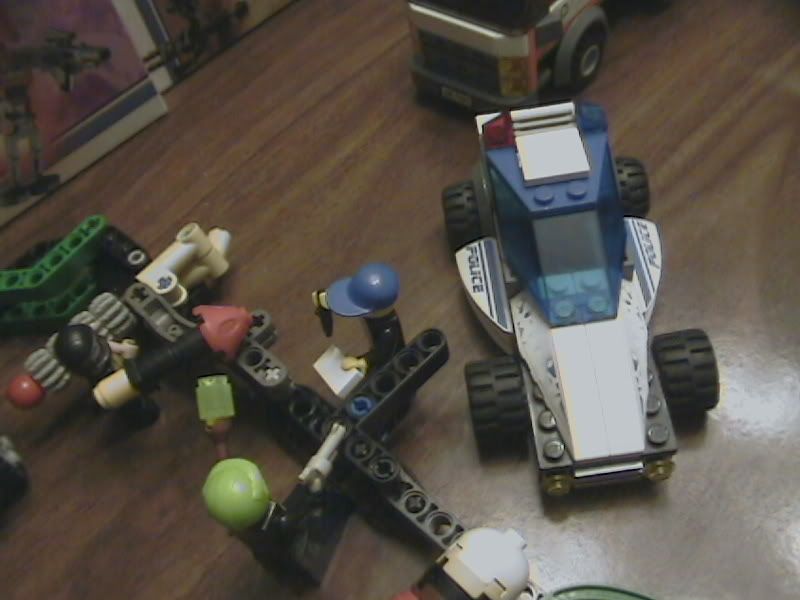 The unfortunate civilians caught in the middle.
A parrot who decided to spectate
A Gamma Corps fighter cruising overhead
Codename: Saber and my Elite, Martin Starr, who is armed with the Technobat 13000. Those dudes on the left are Spacetroopers+an Officer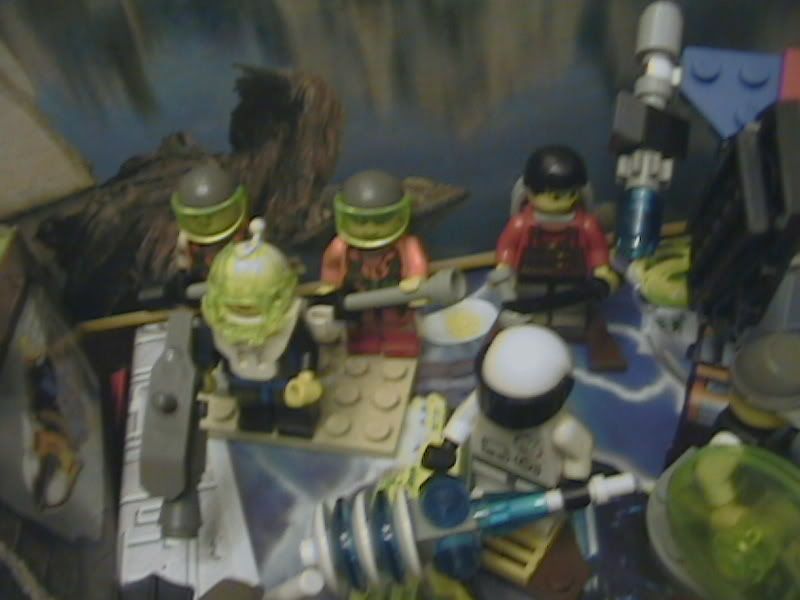 This shot shows the Gamma Corps Minimech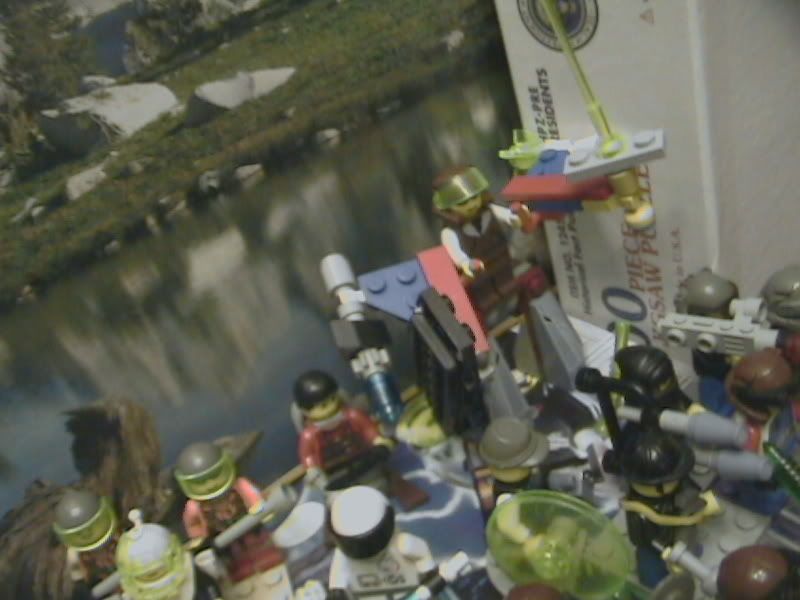 This is my Captain Nomouth! He's just an officer with a big sword, (and the coolest squad this side of Alaska).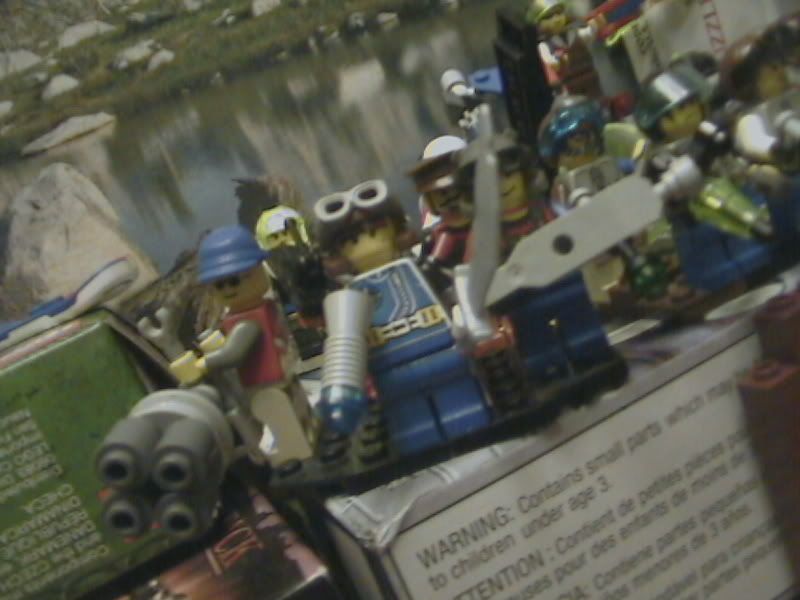 An officer at the head of his squad. Ain't it beautiful?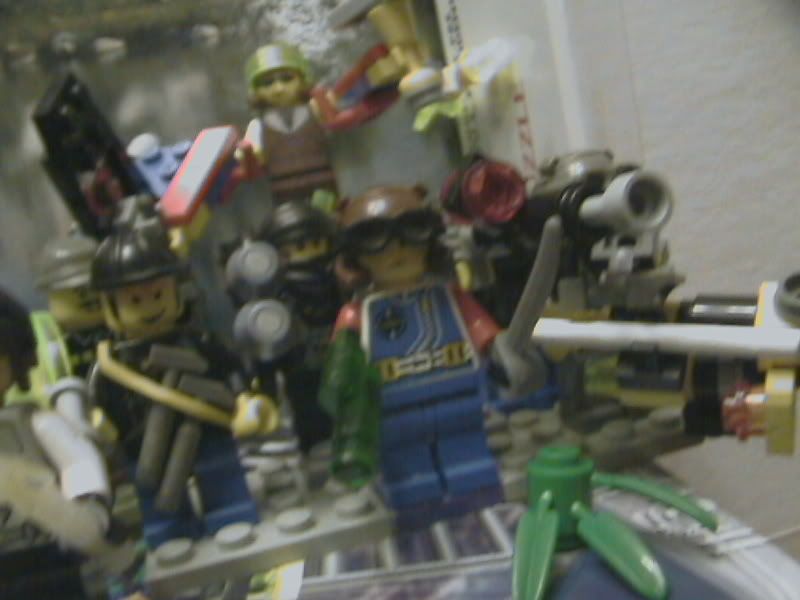 Gamma Corps Heavy Skirmishers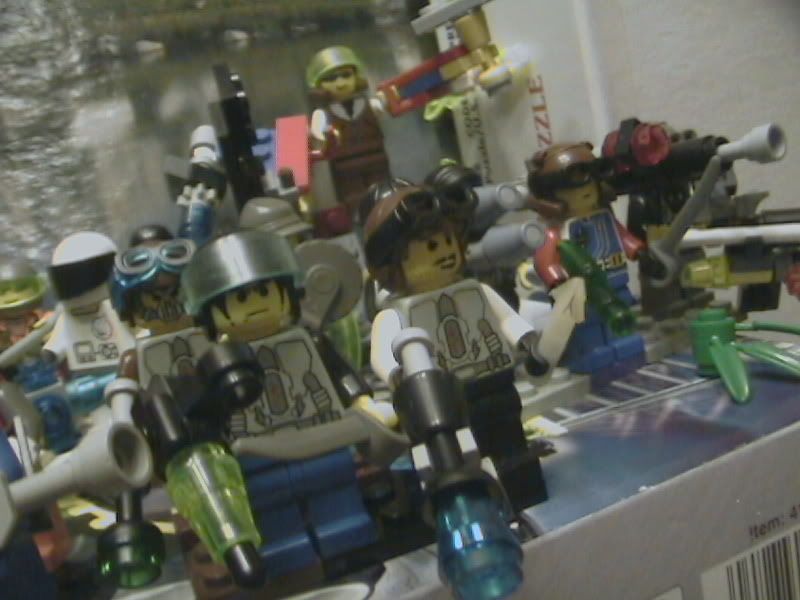 The Bony Horde hero. I know, I said he'd be the Black Paladin in the original thread, but since that time, I fought a brikwar with my brothers, in which this guy, Deddy the Almost-not-quite-dead-skeleton-warrior, pulled his own arm off and beat Indiana Jones senseless with it. I just had to make him the hero.
Bony cavalry
A Megian Oilspitter is manned by a Blockhead Hybrid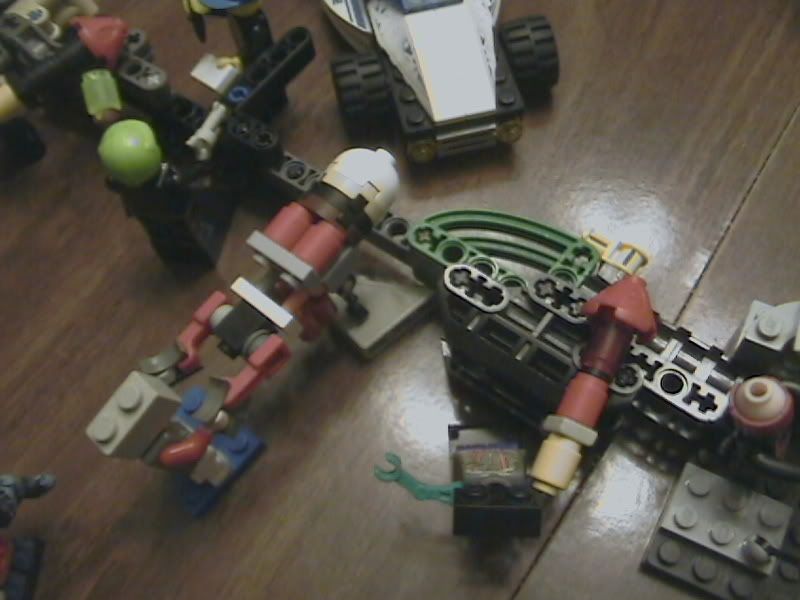 The Peach Heavy Banshee. Those guns are heavy 88mm. cannons.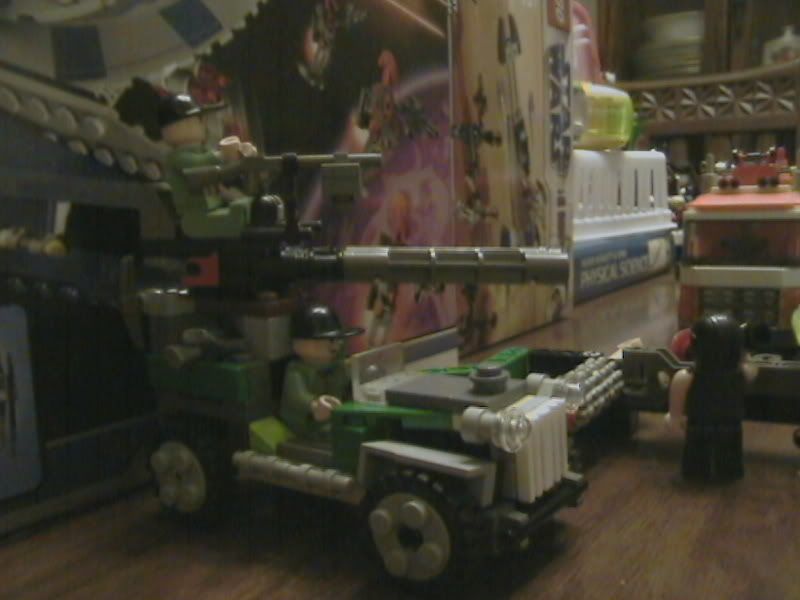 The Megian OLOACAWSG (Old Lady On A Chariot Armed With A Stick Grenade)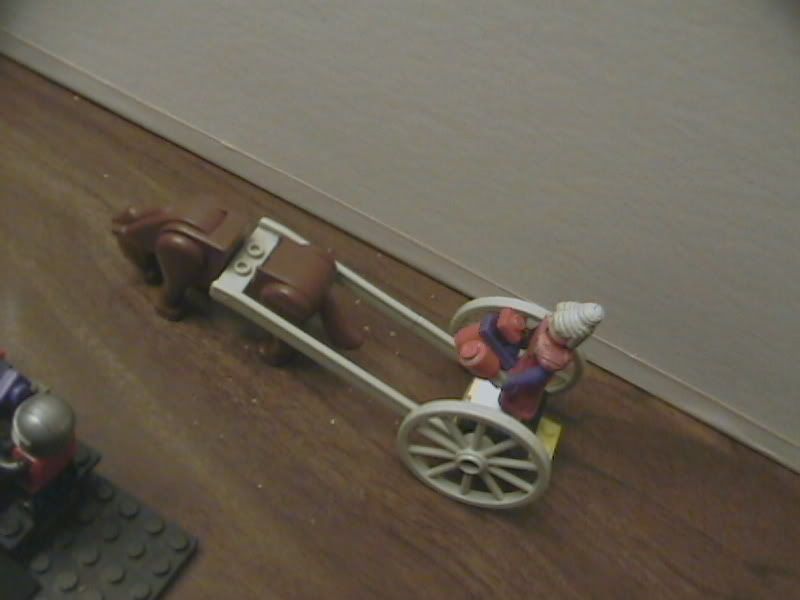 A kidnapped Medik is intimidated by her Megian Hybrid Mutant Cyborg guard.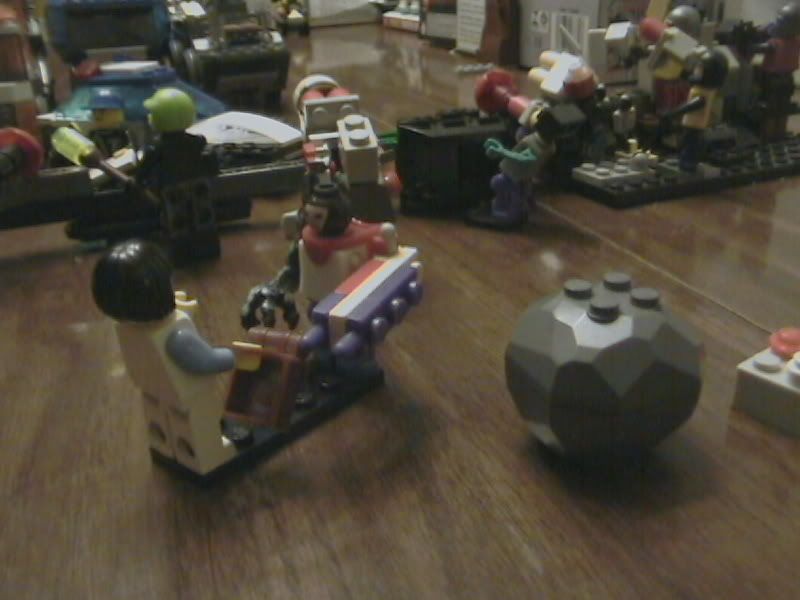 The Evil Inc. Staff Trailer, with Sam Wolton, Two Face, and Bob Wolton, Sam's not-so-evil doctor brother, who wouldn't even be here if Sam hadn't slapped that mind control helmet on him.
The EI Robotic AT_AT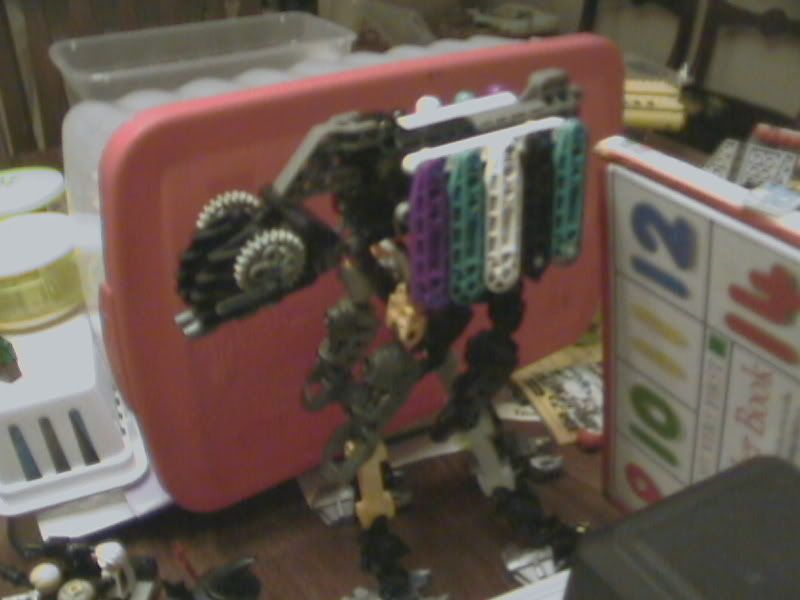 The EI Quadri-Walker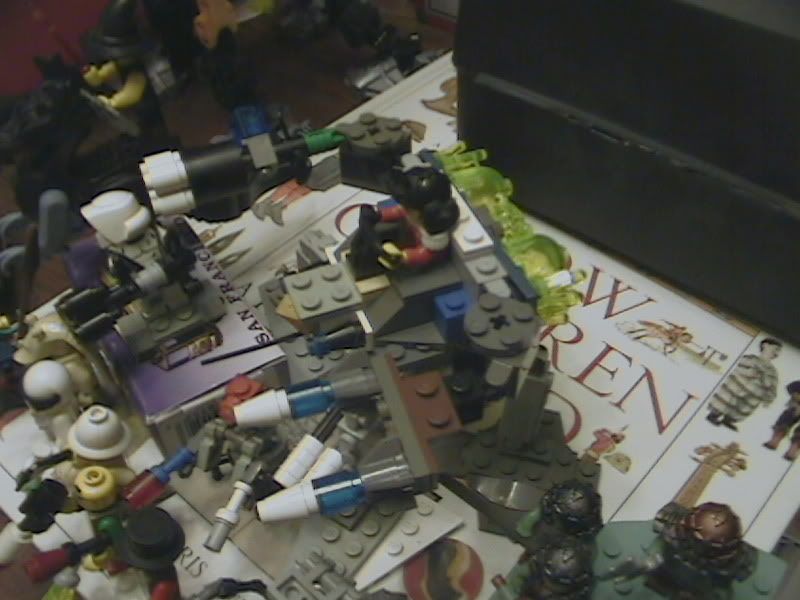 The EI Droidekas. So Ossum.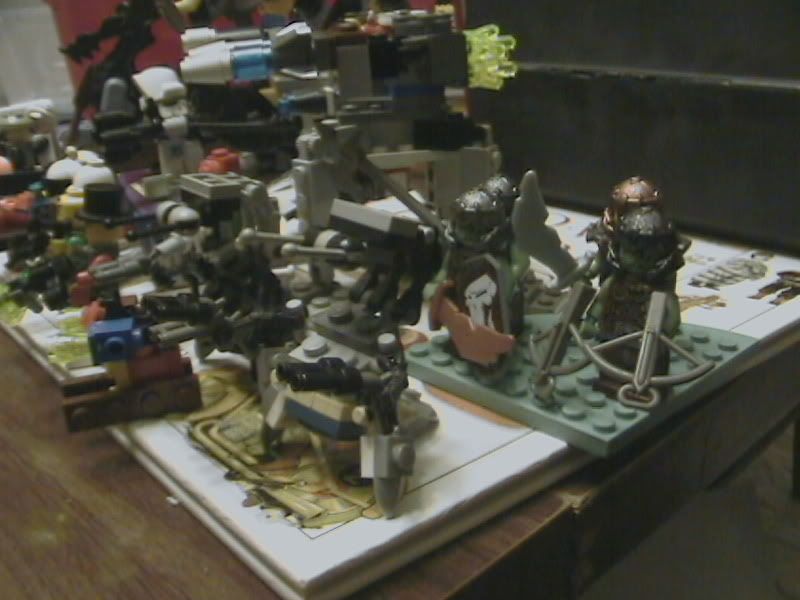 The Brown Boulder of Chaos. Just need a grey one to unleash the ultimate evil and complete and utter chaos.
I'm waiting on orders now. First one to submit gets first move. I only have three days until I go to Florida on buisness, so just submit some general orders and I'll take it from there.
PS Change in objective for Evil, Inc. They need to capture a grey Boulder of Chaos and unleash the evil they contain.