The final day dawns, and a new hero shows up...
Civilian Turn
Angered by the burnination of his wife, and more importantly, the destruction of his duck-truck, Indiana Jones leaves the secret compartment under his vehicle, and prepares to slaughter the car-wreckers.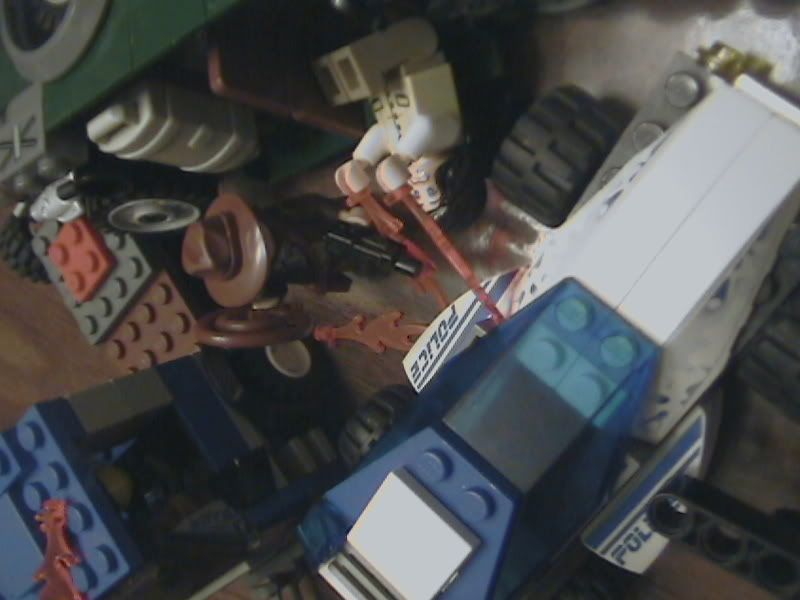 He climbs on the Megian barricade, and levels his automatic at Captain Commandopants.
Ratatatatatat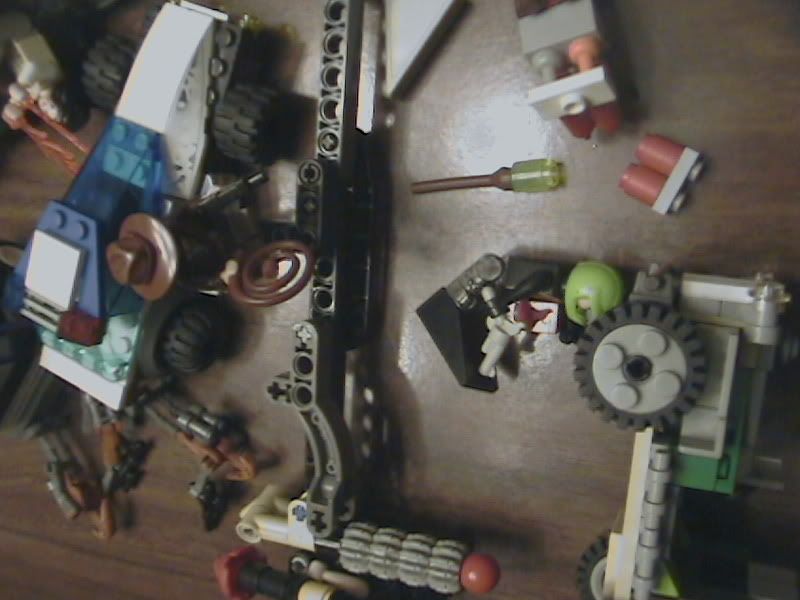 End Civilian Turn
Bony Turn
This assimilated trooper...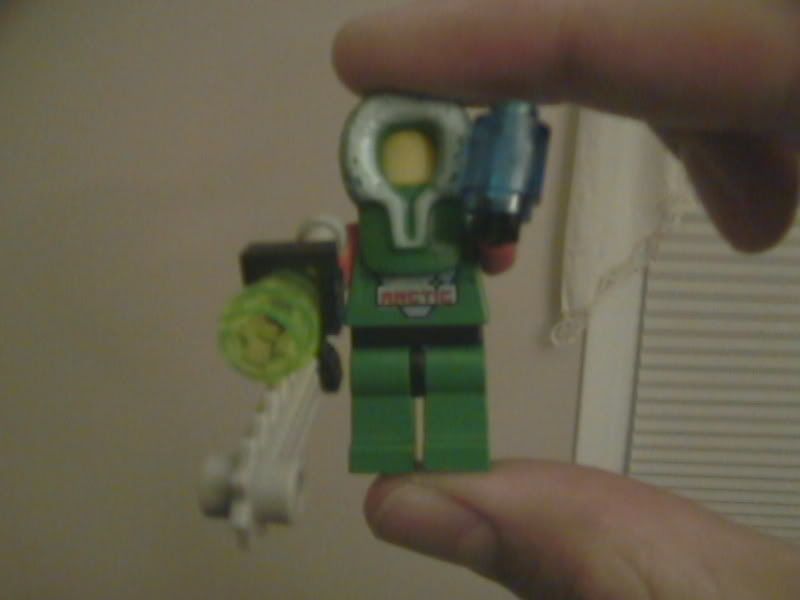 Attacks the Spacetrooper squad, and fails to penetrate the Officer's armor. In fact, he got a critical fail, resulting in a weapon burn-out.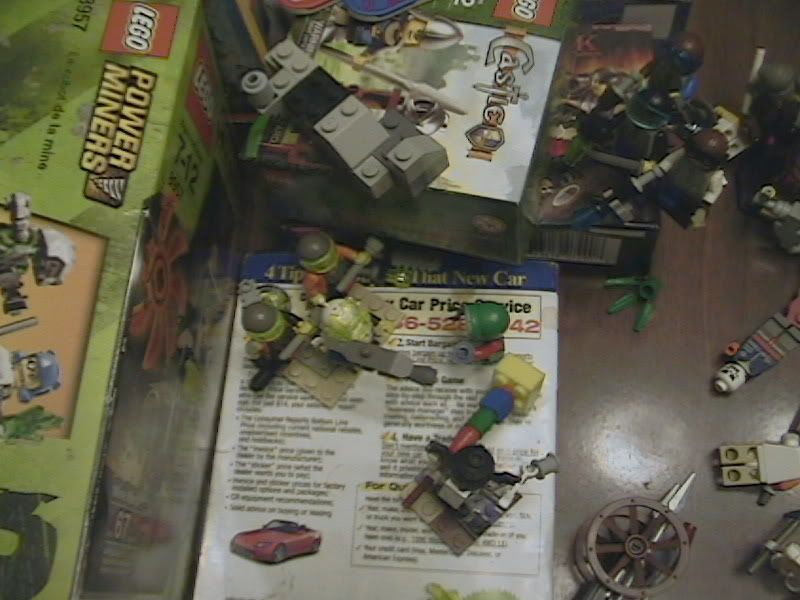 "Giant Bony, SMASH!!!"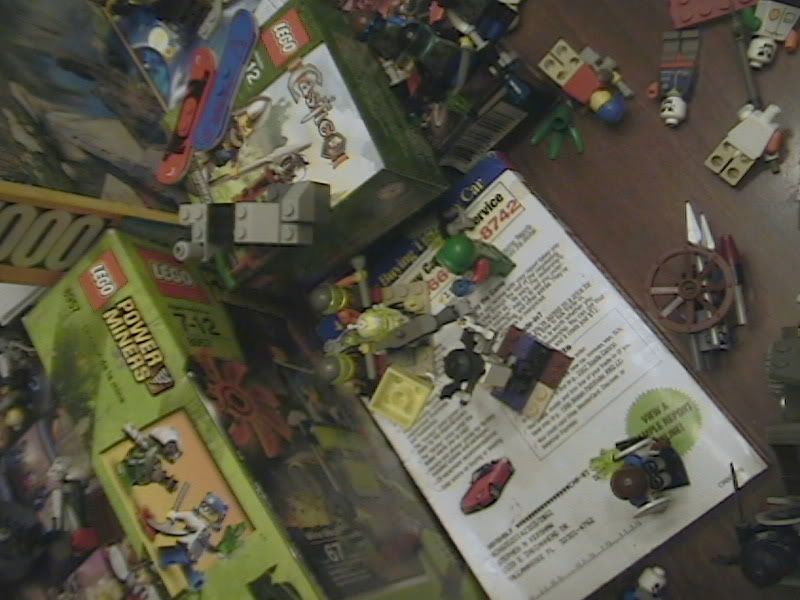 *whump*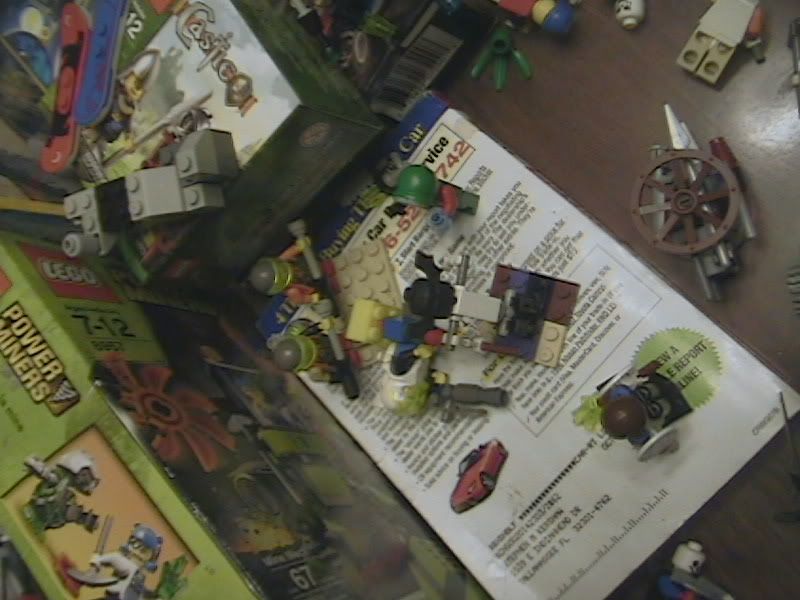 Meanwhile, Deddy fired his pistol at the Gamma Corps troops, rolled a 1, and...
killed the Black Paladin.
End Bony Turn
Megian Turn
The two Peach rifleman quickly took up sniper positions, and rolled such a ridiculous amount of bonus dice, they phrage'd Indy.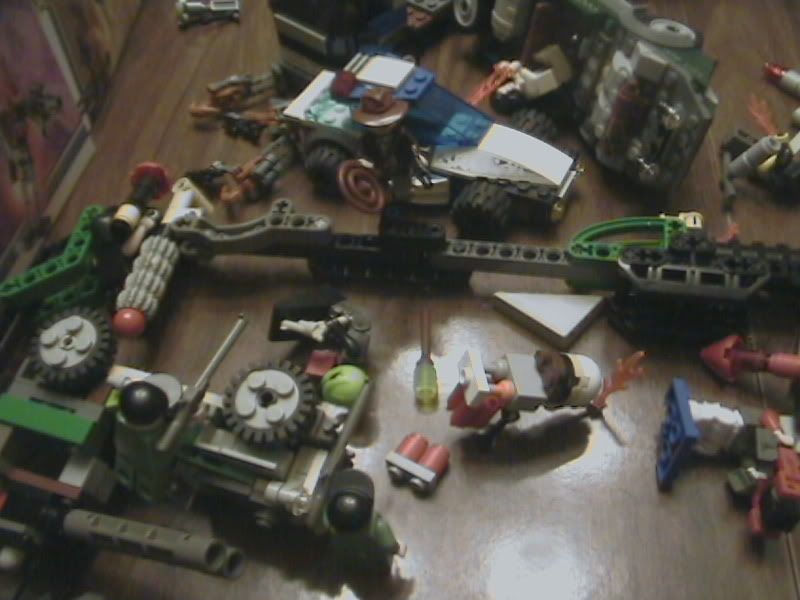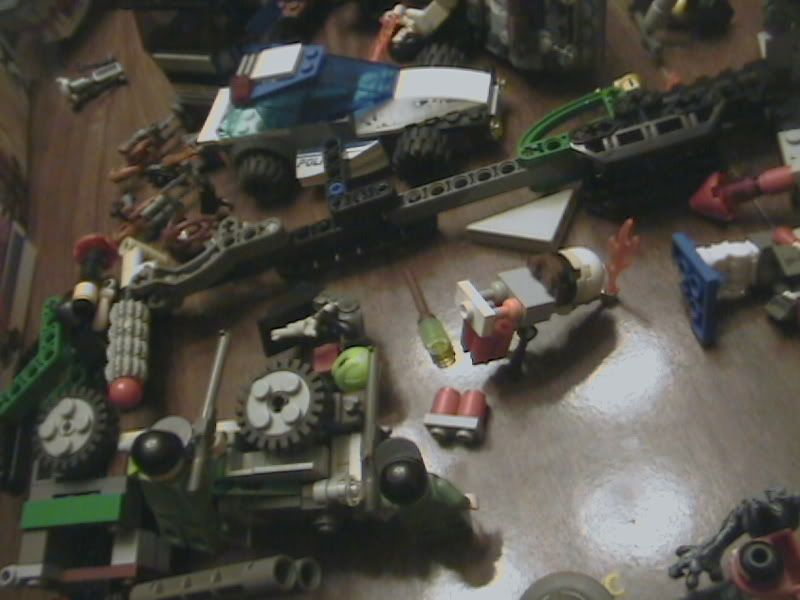 The Hyena Droid Bomber then turned its laser guns on the Jug's gunners, killing no one.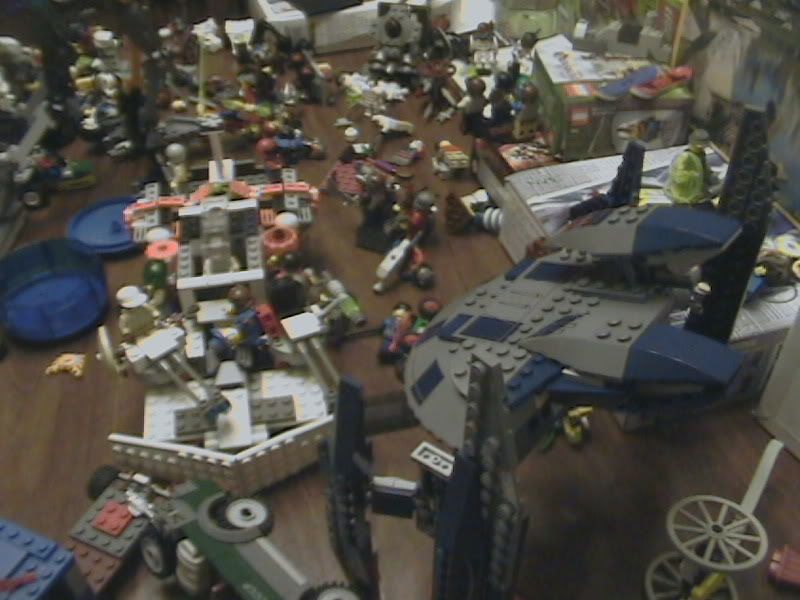 The Megian minigunner and bazookaman tried as well, and failed.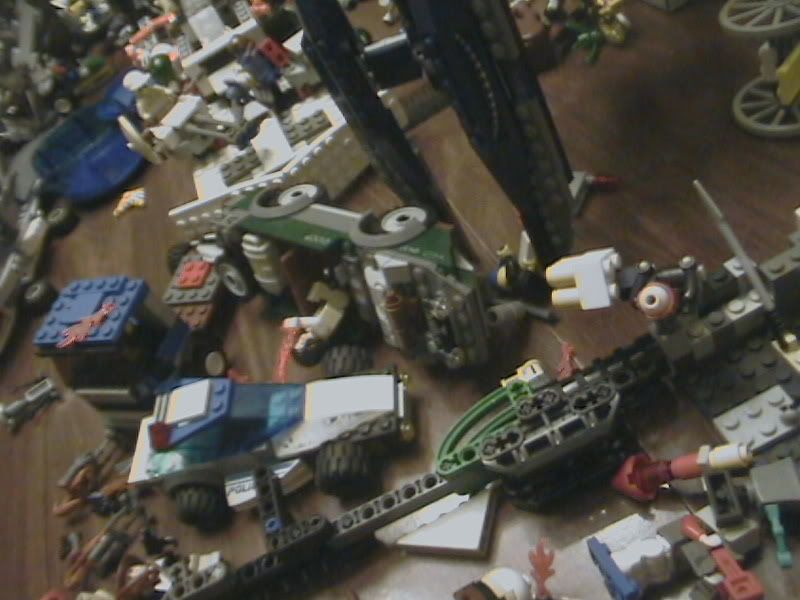 The highest-ranking Megian remaining, the Mutant Hybrid guarding the Medik, activated Two-Face's secret orders: Kill Sam Wolton!
Note to Massam: If you had been paying attention, you would have noticed that Two-Face was a Peach, and therefore a traitor, and sent him to kamikaze the Jug, or something.
Unfortunately, in a disaster explained in the Endgame thread, my pic of Two-Face the Peach resting the buisness end of his tommy gun at Sam's head was lost.
End Megian Turn
LWAR turn
The gunner who bailed from the kart to escape the Bonies manned the unoccupied turret, and seeing the Droid Bomber as the primary threat, fired at the it's legs.
It hit, resulting in a structural collapse, and the crushing of a minigunner.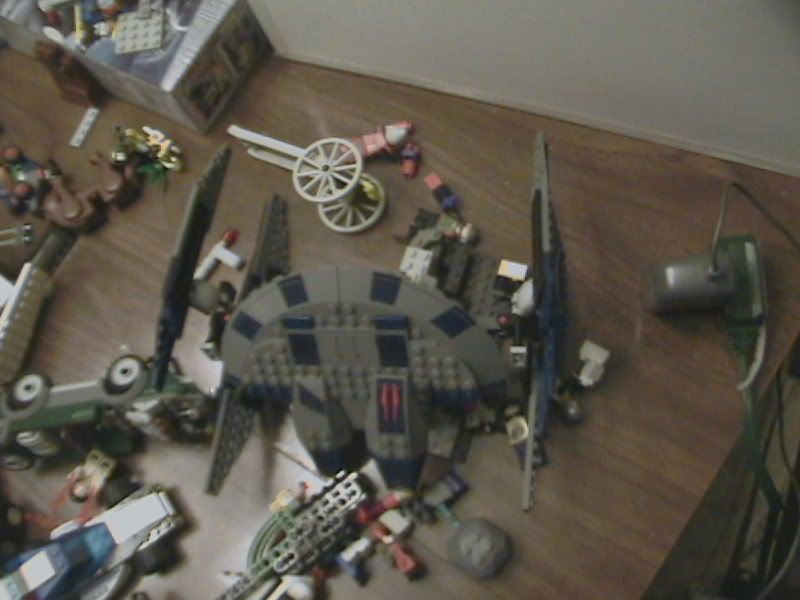 The other turret fired on the bazookaman, with this result.
Meanwhile, at the back of the Jug, Jeff Gordone fired on Captain Nomouth.
(before)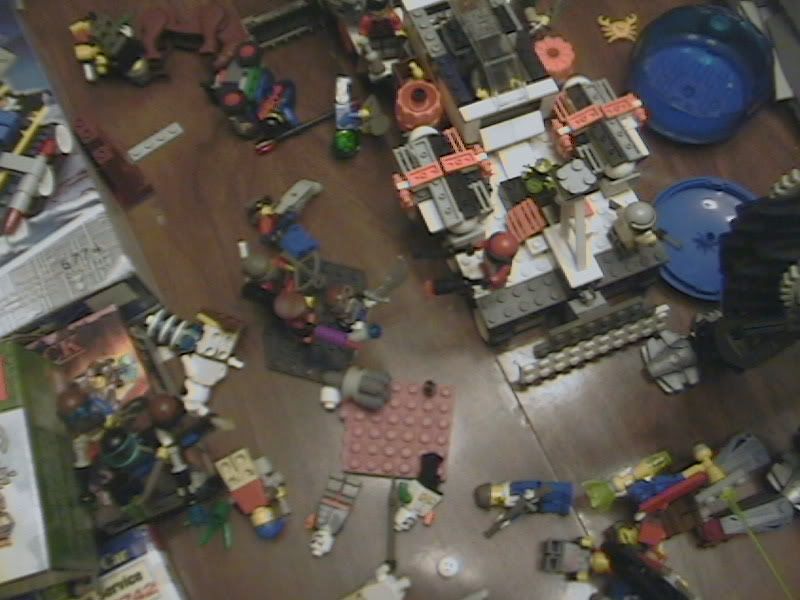 (after)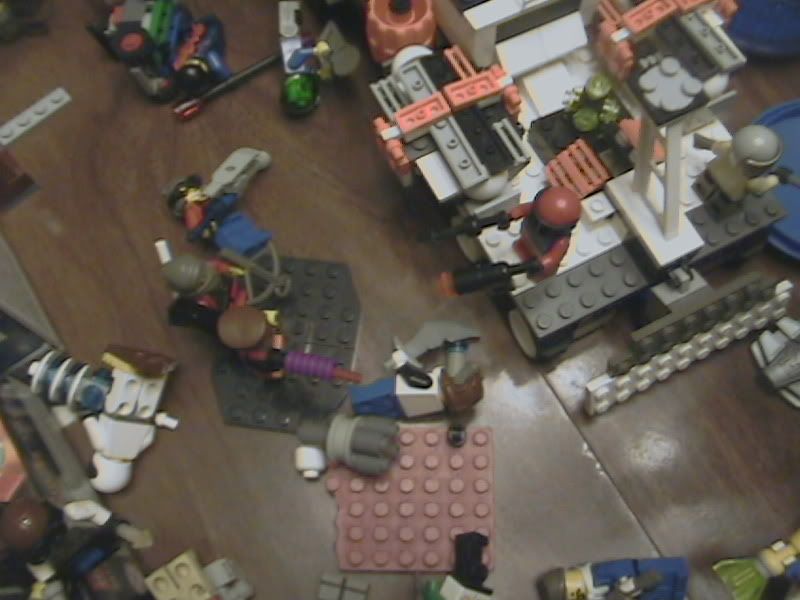 Elsewhere, an LWAR skirmisher moved around to try and bakstab Codename: Saber.
Who used his heroic feat to wheel about, and stab the skirmisher with his Katana.
End LWAR turn.
Gamma Corps turn
The Gamma Corps fighter swooped into the action, gunning down the Peach riflemen.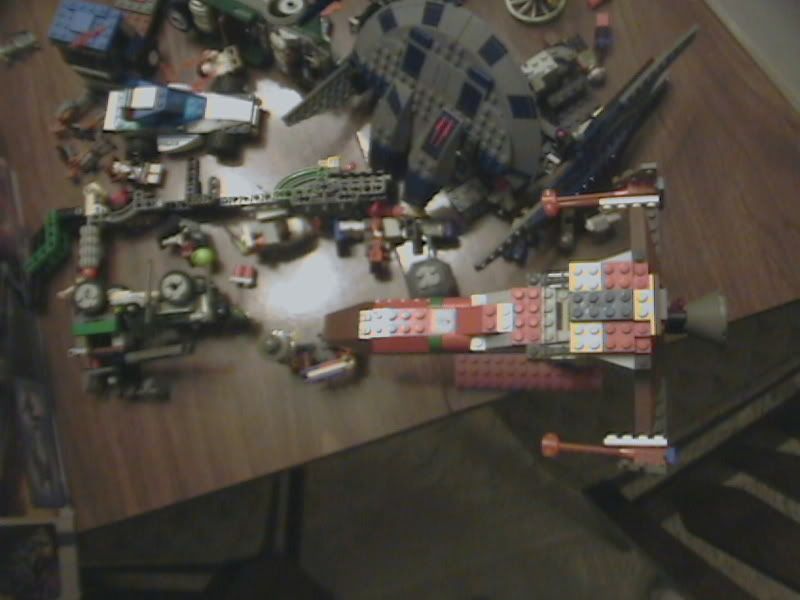 Then, this guy launched his Kamikaze Droid...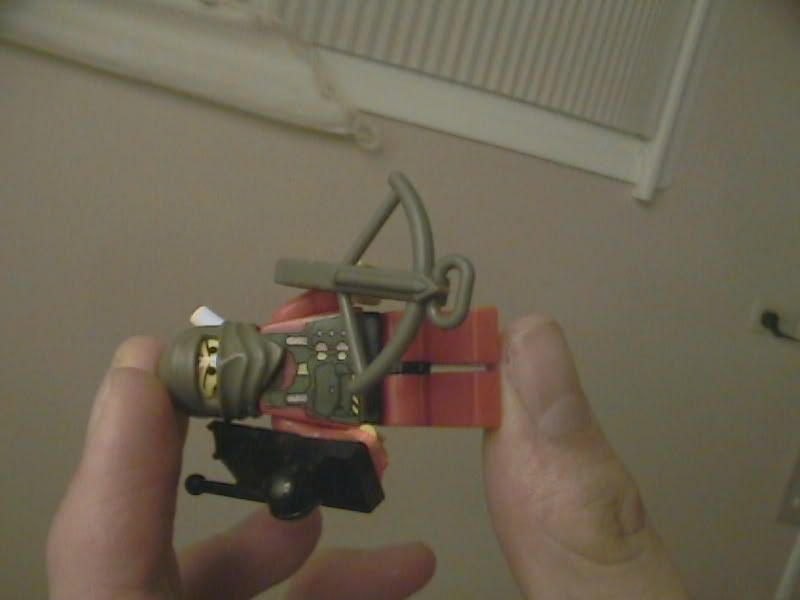 @ the head of the EI RAT-AT
BOOM
What was left of the Robotic-All-Terrain-Assault-Thingy fell on the back of the Jug, crushing the LWAR sniper there.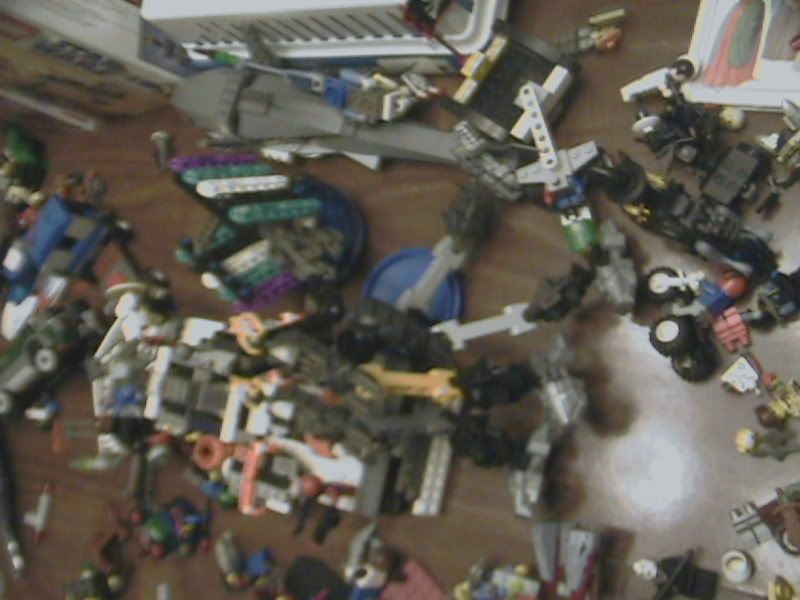 The Skirmishers and Spacetroopers fired at the Giant Bony, but the sum of their rolls was so lame, it doesn't even deserve a pic. Does anything special happen when you roll five 1s and a 2?
End Gamma Corps Turn