ok, so I have solved all our problems using good ol' pencil and paper.
All you need for autofire is THIS!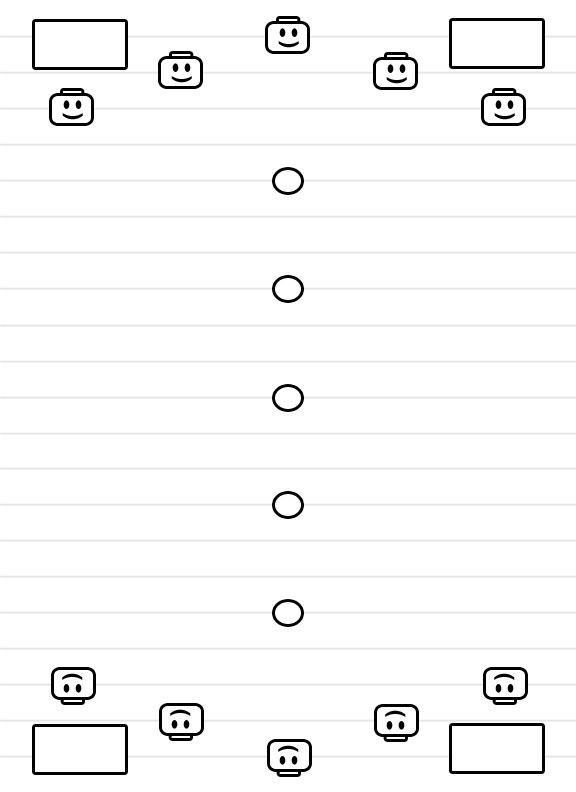 Let me explain how it works. First you roll skill to see how many shots you can take. Now comes the fun part:
To make a shot, simply stand a pencil up on one of the 5 circles in the middle of the paper (which one you choose depends on your distance to the intended targets, as you'll notice the paper is marked off every half inch). Take your index finger and place it on the eraser of the pencil so that the pencil is balancing on it's tip. Gently press downward at a slight angle so that the tip of the pencil slides across the paper. leaving a mark.
Now there should be a straight line on the paper indicating where your shot went. If it did not reach the target, you may measure out where it would have gone with a ruler to see if you've scored a hit. This is worth weapon damage+ 1 to whatever target you hit. If the line actually touches one of the targets, this does weapon damage+2 to that target.
If you're following me up to this point, you will know that this is not a complicated process at all. Simply select which targets you're aiming at, place your pencil on the paper and let fly. Up to 5 targets are represented by the 5 heads (and there is 1 set for each team). The boxes in the corners represent random objects or scenery that can be thrown into the mix for stray bullet fun. Let's say 2 units are standing in front of a propane tank, maybe it would be nicer to aim just over their shoulders instead?
If you want to shoot at an object larger than a minifig, simply place the actual unit on the paper and proceed as normal. The great thing about this system is that if you miss, it's your own fault! If you suck, then your minifigs suck, if not, it's time to start building more automatic weapons!