Magus Guild
Lara: "You think you can escape your duties so easily? You are still in service to me, young man!"
Suddenly, a thick wall of ice burst from the ground and dragged the White Mage out of reach of the enemy's axes, just in time.
White Mage: "Woa!"
Lara: "Quick, we must escape!"
Bull West
Unfortunately, the already wounded ranger didn't succeed in decimating or delaying their pursuers any further.
Axeman: "Die you scum!"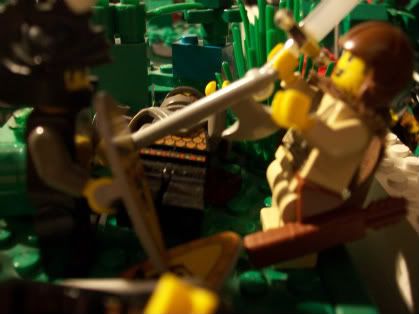 Axeman: "After them!"
Dwellers
The remaining ranger you saw shot the front axeman, but I lost the pic.
Bull East
The East leader's men must have thought him insane when he started to chuckle darkly just as the situation seemed lost. He turned towards the ghostly soldier and lifted his mace into the air. A shadowy dome engulfed the silent soldier.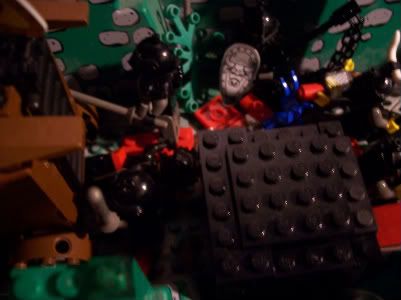 White Mage: "What the...?"
The crossbowmen took aim at the white mage to cut him down and leave Lara without guards, but he once again deflected the attack.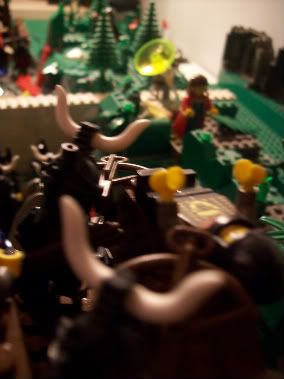 Imperials
The Imperials didn't seem to think leaving the Bulls locked in the valley was an option: they rather wanted to take this chance to eradicate them and their fearsome leader.
They used the bodyguard's horse, which would be pretty useless in combat against the pike-wielding bulls, to get the wagon out of the way. One of the crossbowmen atop the cart was killed prior to this move, while the second survived narrowly.
The second group formed up to provide cover fire.
Bodyguard: "Aim... Fire!"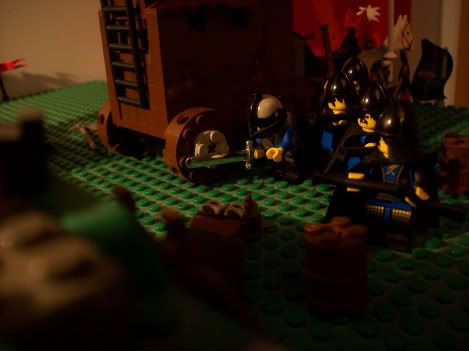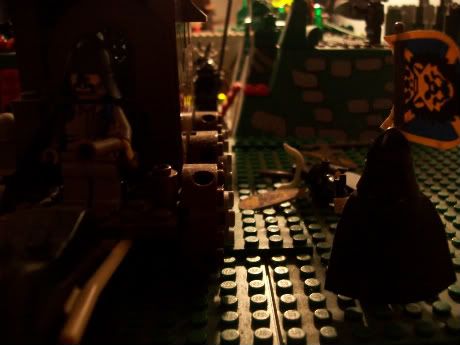 They were rather poor shots and the heavy phalanx in the front only threw up a sluggish defence, but their thick armour saved them and they got through the volley without sustaining any damage.
Overwatch