Okay, so I just spent two days making this thing. ADMIRE IT! I got bored Monday (the day when both of my parents are at college), and carried through into Tuesday with it. I got fairly close to an all-nighter working on this beauty. And now for some fluff material:
The Elven Imperium in 5037 quickly became the greatest Empire in the universes, with the help of Gnomish technology, Demonic weaponry, and their own economic cunning. Their warships were some of the most feared in the Material Universe at the time, and their fighters even more so. Their most infamous is the Sparrowhawk Class XI Scouter. It's maneuverability and speed in combat gave it a huge tactical advantage, and it's weapons were feared for their accuracy. But of course, being Elven, they hid their weapons cleverly on the ships, concealing them with either cloaking technology or intuitive application of metal sheets. These ships were either decorative awards or issued to officers and higher ranking military personnel, making them relatively easy to spot in the midst of the battle.
Yes, before you ask, I am planning on making this a Brikwars army at some point. Hang in there, I need to finish blueprinting. And when I'm done that, I'll need money. It'll be a little ways down the road before this is done.
Also, a slight disclaimer: This was stolen directly from Commander Evil's Imperial Legion Sprites. Sorry, Commander, I couldn't resist. I'm sure I deserve the brow-beating I'm about to receive.
Alright, now you get the actual pictures. This first is the original from Commander Evil's harpy squadron, turned 90 degrees and given some engine exhaust.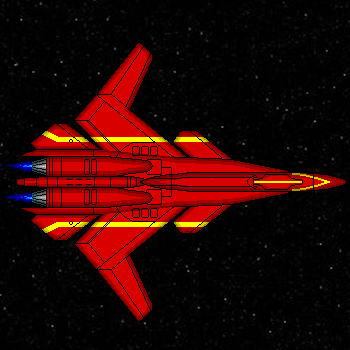 This is just the same design as above, with a color change and the addition of a visor and an extra stripe.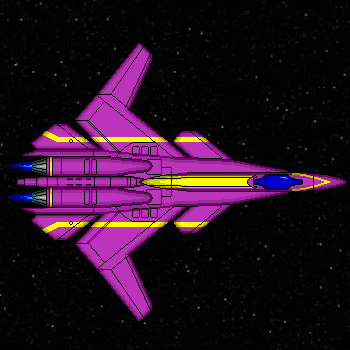 This is expounding on my design a bit more, adding on some cool nose and wing detailing (and more stripes).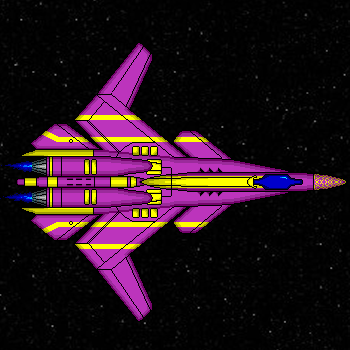 Okay, this is where I went a little crazy with it. I kept going along with the cool viney pattern.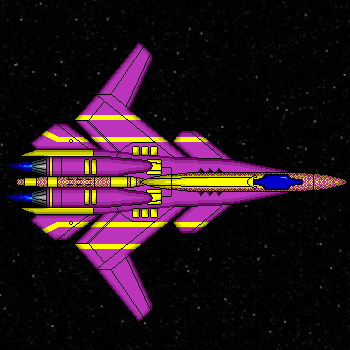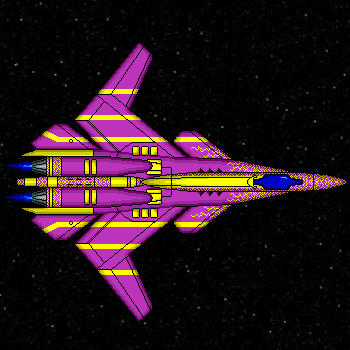 ...And going...
Until this was my final result! I also managed to thin the stripes as you go farther along the wings. That turned out well.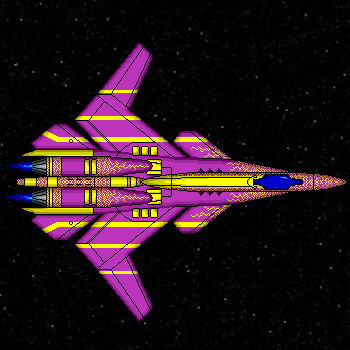 And with that, I head off to my shower, as it is that time. I will be back later tonight watching this post, just for kicks. Post any nasty comments or praise in here!
EDIT: I did that color change and all that other detailing pixel by pixel. That's why it took me a couple days to finish. That and the fact that I'm fairly nit-picky didn't help...