So, here's my latest go at a minifig scale tank. I guess I could be more pretentious and sci-fi, and call it a MAV (modular assault vehicle), but I like the Li'l Tank better.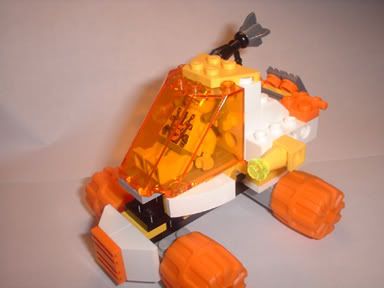 Relatively compact, with two small blaster-things and a single-use rocket. Note that the pilot is fully enclosed and "wired" into the cockpit module.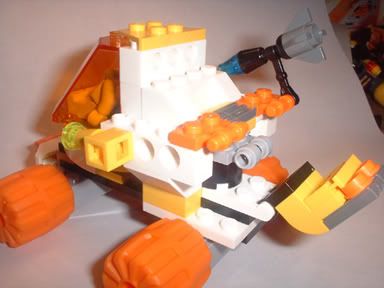 A shot of the back, showing the hard points for stuff, as well as a moving engine bit.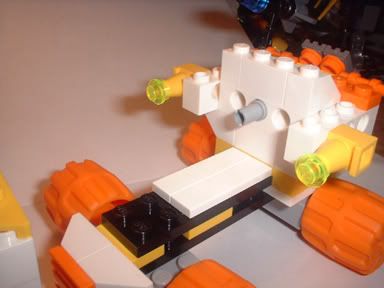 Lastly, a shot of the modular body of the li'l tank.
[RULES PENDING]
Wacha think?