While clearing out, I found these. It's some of the stuff I used to practice on from a comic when I was still at high school, I was still learning to sketch. There's better slightly more recent stuff using ink but I haven't come across those yet.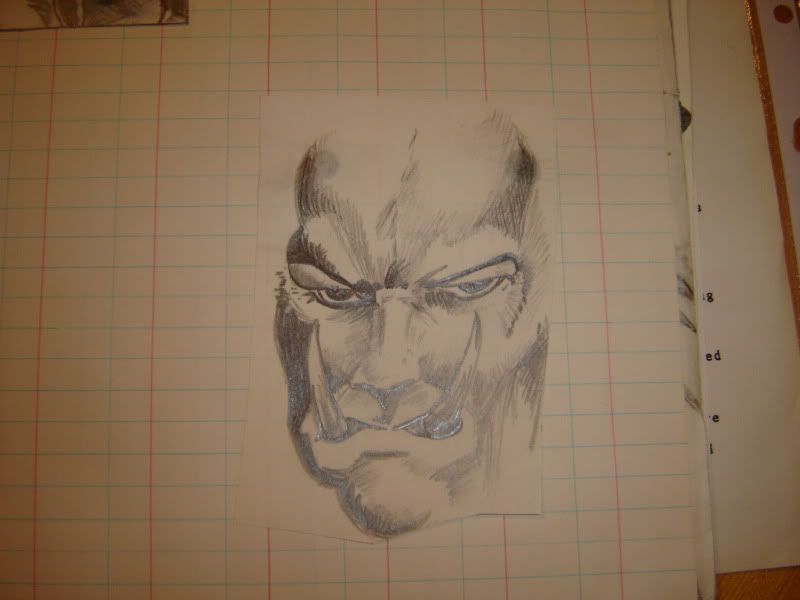 This guy was some sort of Warlord from the tales of Halo Jones 2000AD, I liked the snakes and tusks.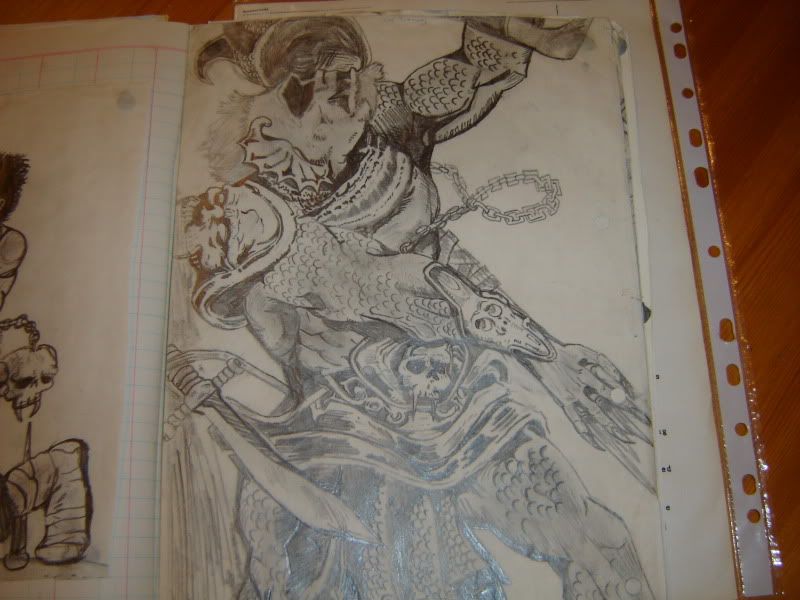 This is an Ice Daemon being speared from the 2000AD story of Slaine Macroth.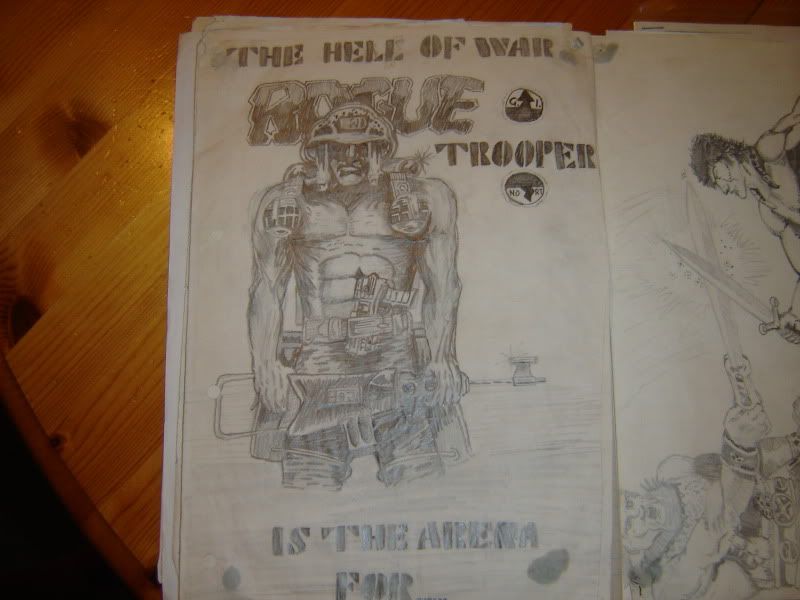 Rogue Trooper again 2000AD.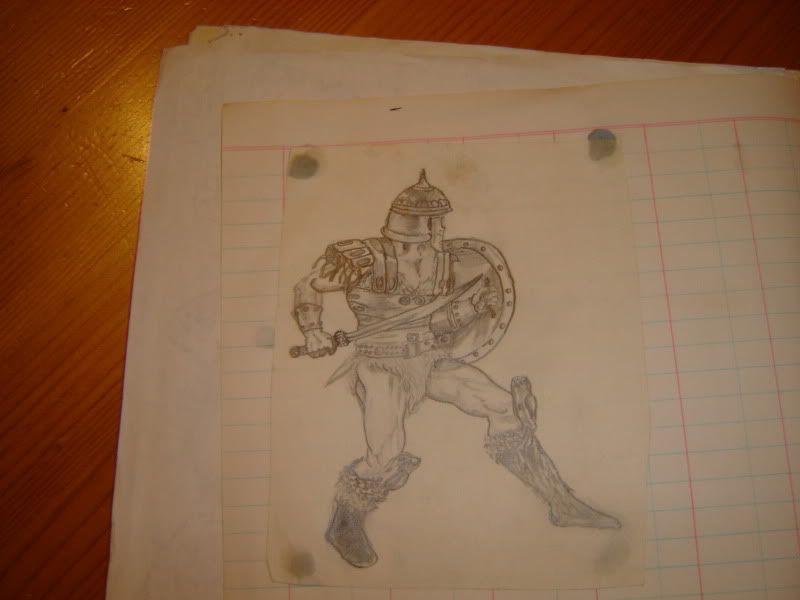 This is from a book cover. The Horseclans book III I think.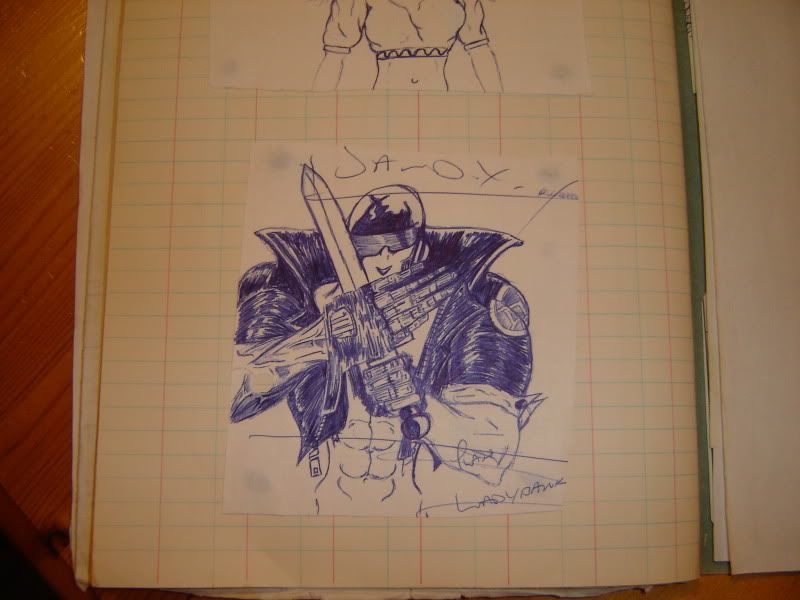 Joe Pineapples, who was originally and assassin of the ABC (Atomic/Bacterial/Chemical) warriors. An outfit of War Droid that fought against the VOLG or something (Russian/German/Warsaw pac Coalition forces).
This one I did without any graphic references from the comic. It was just a doodle.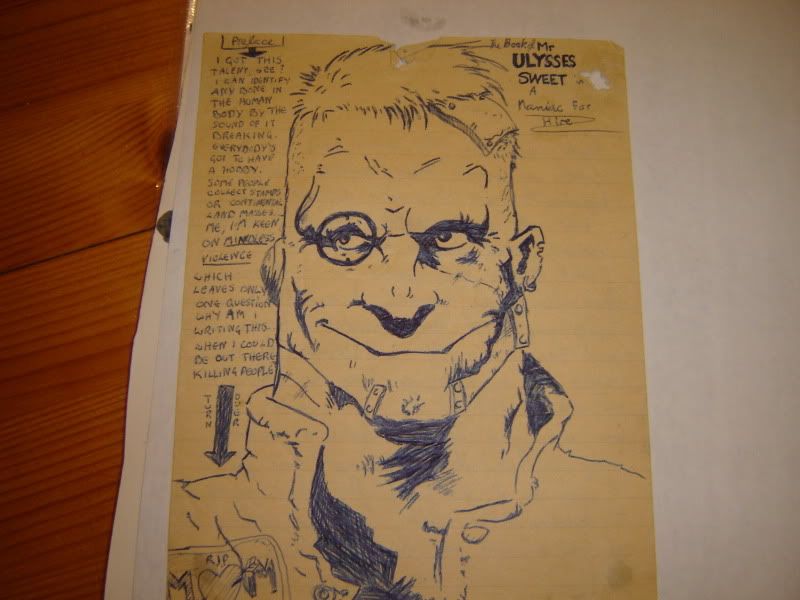 Ulysses Sweet, Maniac for Hire. Say hello to were the Dial'O'Death idea sprang from. The Maniacs were already on the go then.