Just some really old pictures of a battle that I had inside some moonbase modules. Czech-Republican (Scout Troopers) commandos and super commandos face off against soldiers from the Royal Assyrian Space Force (Spyrius & Rebel Pilots). The Czechs use auto-shotguns and assault rifles while the Assyrians have laser rifles and beam swords.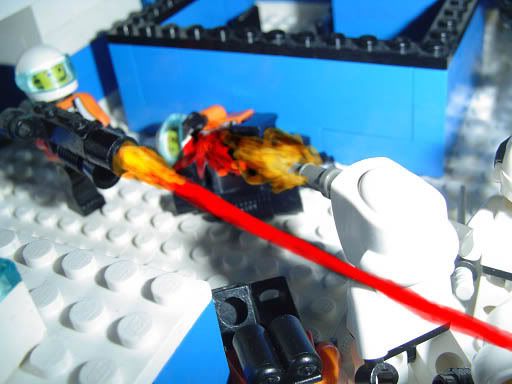 There was a firefight!!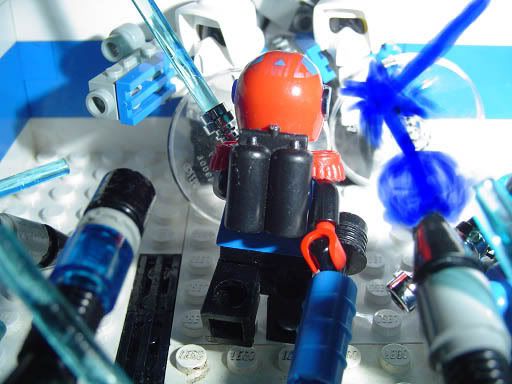 Czech Super Commandos block Assyrian fire with their force shields.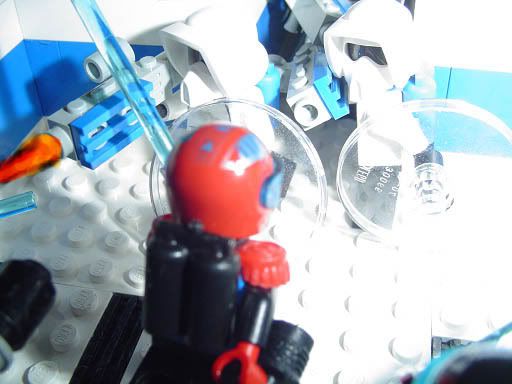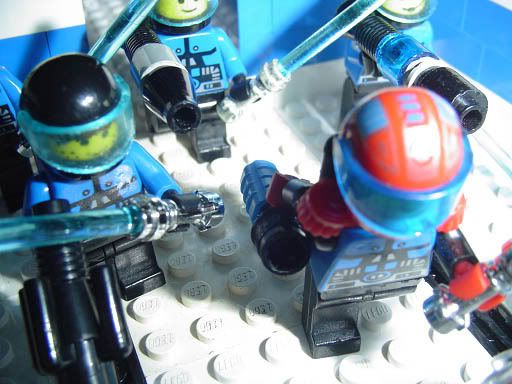 Chaaarrrggeee!!!!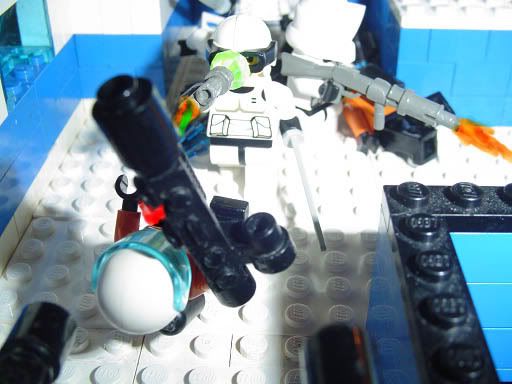 Czech Commandos move in from the airlock.



Sorry I don't have the rest of the pictures from this battle. It happened over 3 years ago so I've lost many of the pictures over time. D:

Here is the Assyrian army lined up next to my big space cruiser. I'm new here so I guess I'll introduce them to y'all.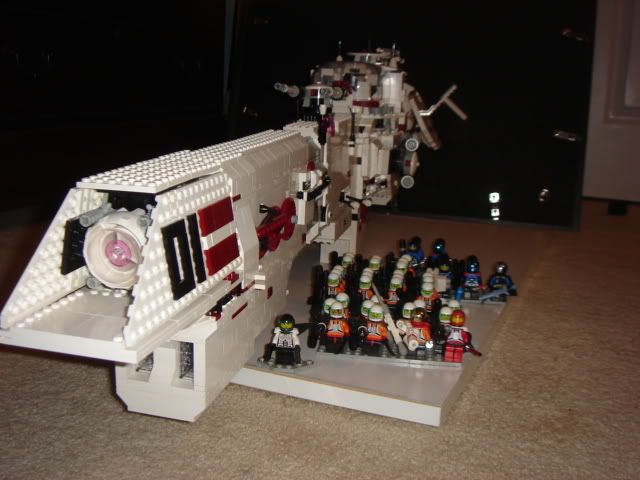 The Royal Assyrian Space Force

The Assyrian Star Empire is a TL6 star empire which has control over roughly 160 systems. They are the largest empire in this section of the galaxy, but have been suffering from civil wars and alien attacks. The most recent war was for the secession of the Czech-Republic, who succeeded and are now their own empire. They have 7 star systems under their control. (My brother and I named our armies after existing countries just because they sounded cool.)

The Assyrians have a powerful navy, the Royal Assyrian Space Force, which consists of the fleet and its soldiers. There is no land army. Since space travel is required, the army and the navy were merged into the space force. They have two basic types of soldiers, the regular infantry and the commandos. The regular infantry are the orange guys with light armour. They carry a variety of weapons and move around in squads of 10.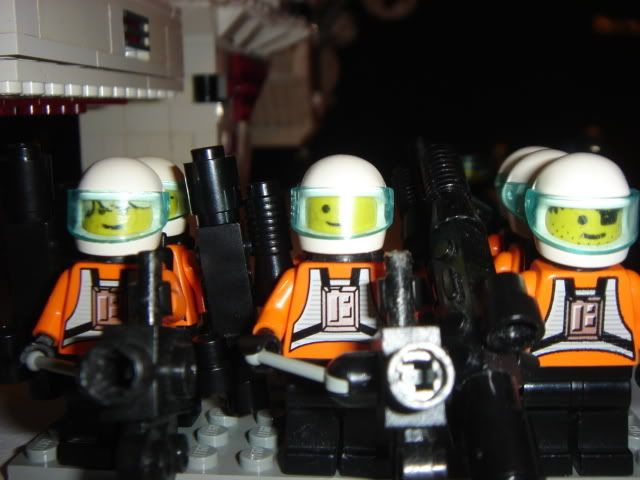 Center and left both have heavy machine guns. Right has a laser rifle, their primary weapon.




More Assyrian soldiers with the standard laser rifles.

The commandos are specialists. They are used for infiltration, black-ops, and reconnaissance, as well as for duties as heavy infantry. They move in squads of six.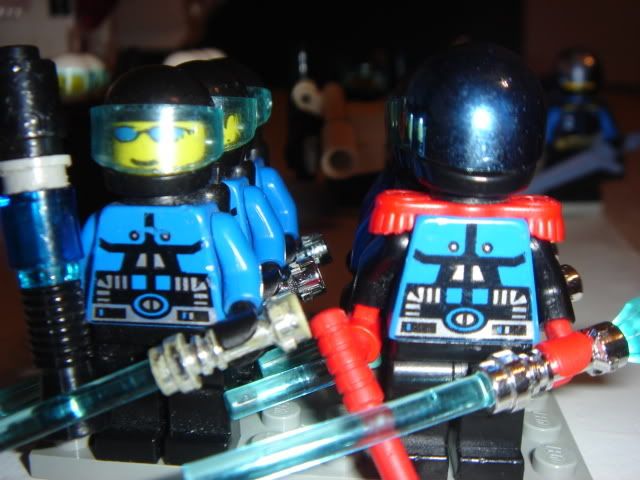 A CC Commando squad.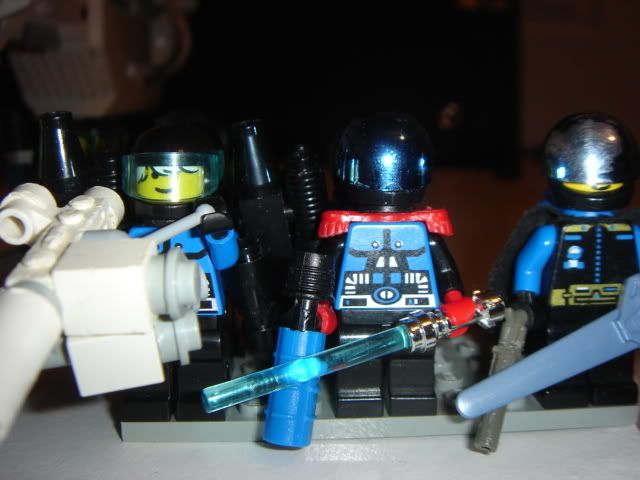 The one on the left has a missile launcher, center is a Commando Captain, and on the right is Regulus, one of my heroes. He is the master of the Commando company for the entire empire.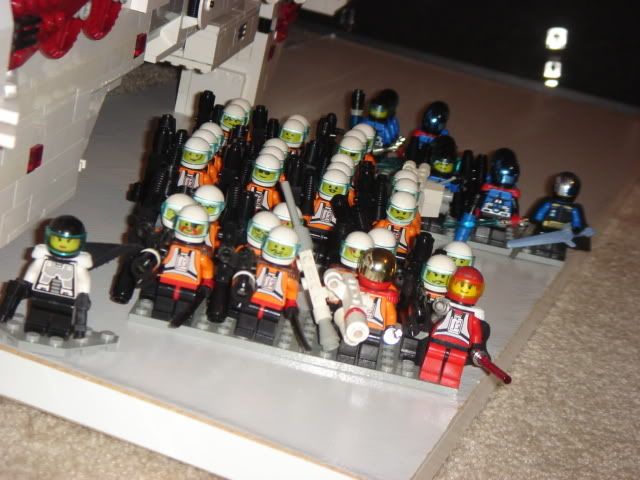 The red guy is Major Smith, master of this particular division of regular infantry. He does not command any commando squads. White epaulets denote a major, red a lieutenant major, and brown a captain. The girl in white armour is my sig fig, Major Natalya. She pilots the big space cruiser they're standing next to.