A few quick ones I scribbled lately. They should provide context for what is where on Northeros.
Important - these are only maps of the landmass known as Northeros. As such, they do not represent Medivo in its entirety. Therefore other Medivo content creators (such as Scratch and Brags) are more than welcome to post their works here if they feel like it.
Pic.1: The continent of Northeros (without Midran):
This one gives a general idea of the shape of the landmass and all major territories.
Pic.2: The map of the Empire: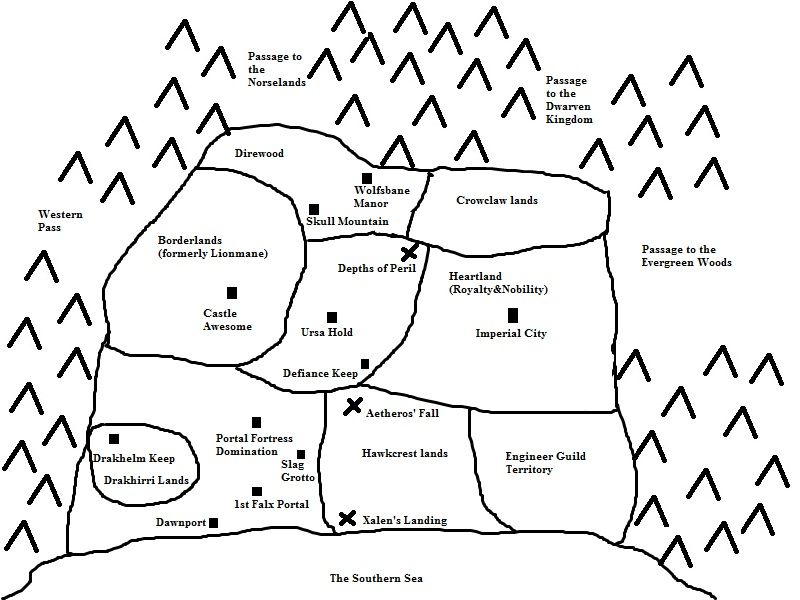 This shows all major provinces and subzones within the Empire, along with all currently known sites where battles/soaps happened.