Turn 7
Henry the Red (Redrover)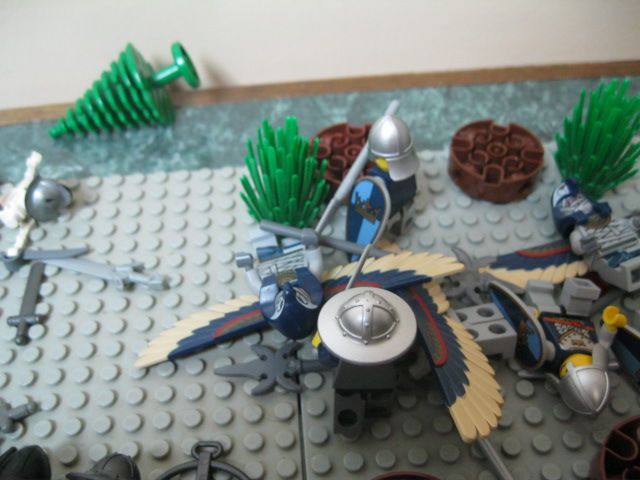 The last flying mummy is defeated.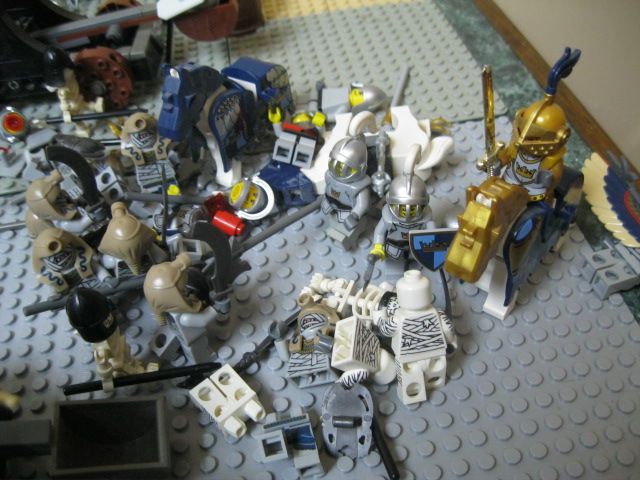 "Form up men!" Henry and the armored soldiers are prepared and have a slight boost to their defense.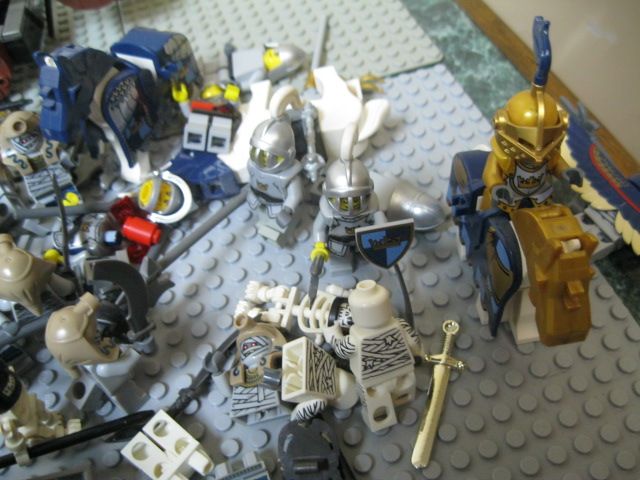 They aren't able to kill anyone though. Henry drops his sword by accident.
Undead Knights (Bann154)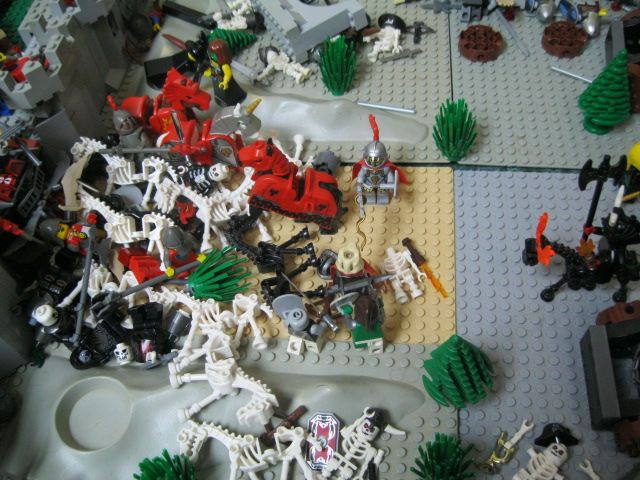 The demon knight tries for another resurrection, but his powers seem to be at least temporarily spent.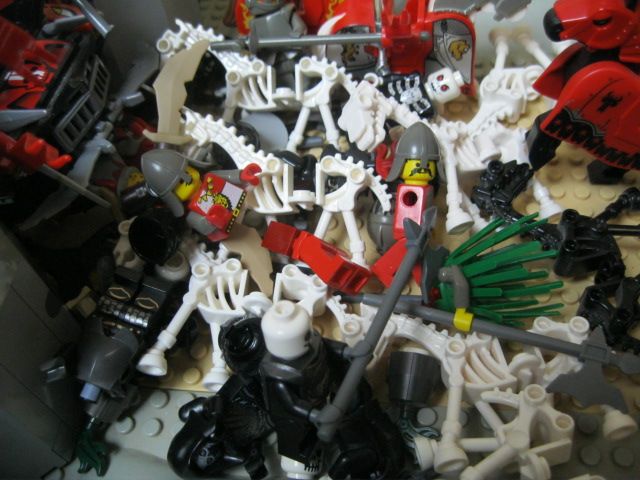 The other undead knight kills a foot soldier.
Mummies (Kommander Ken)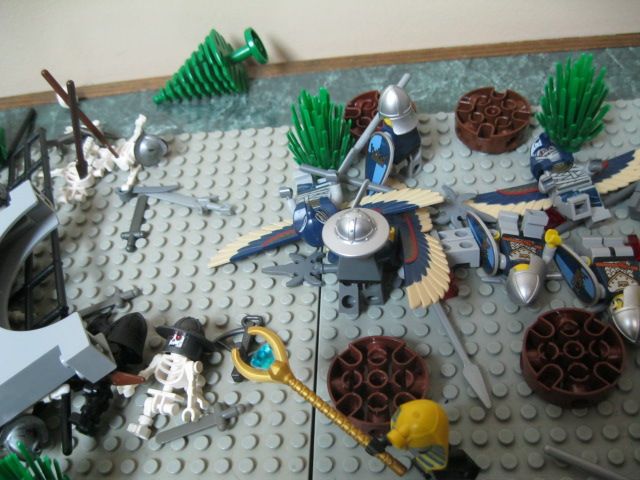 The Pharaoh tries to whack a footman with his staff, but misses.
The other mummies manage to kill the last of Henry's knights (the other armored guy is just a common foot soldier)
Castle Defenders (MGB519)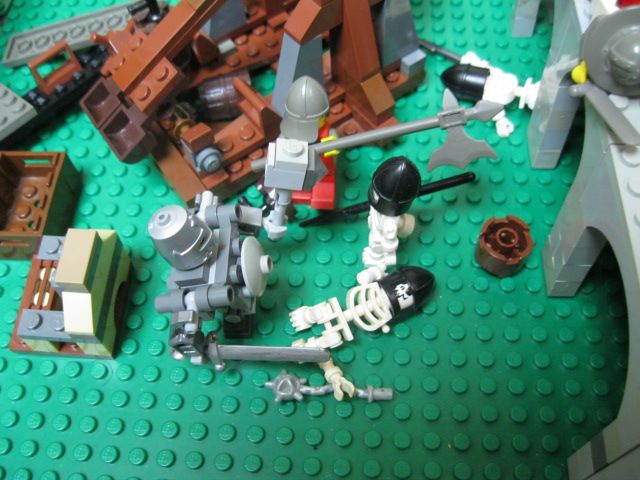 The blacksmith cuts down a skeleton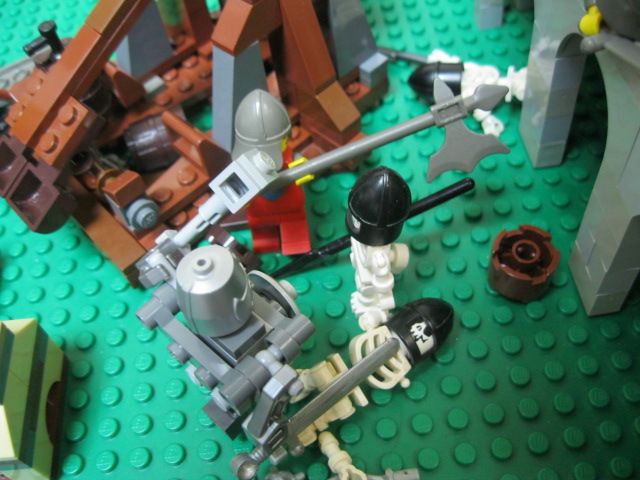 He overswings with his other attack, whacking a foot soldier in the face. The soldier is unharmed, but disrupted.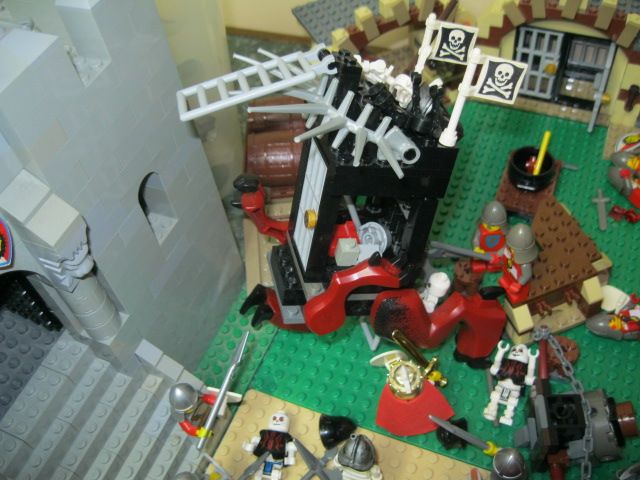 King Arthur trips the siege monster, causing it to fall over, a foot soldier is pinned under it, but alive.
None of the other foot soldiers manages to do anything of note.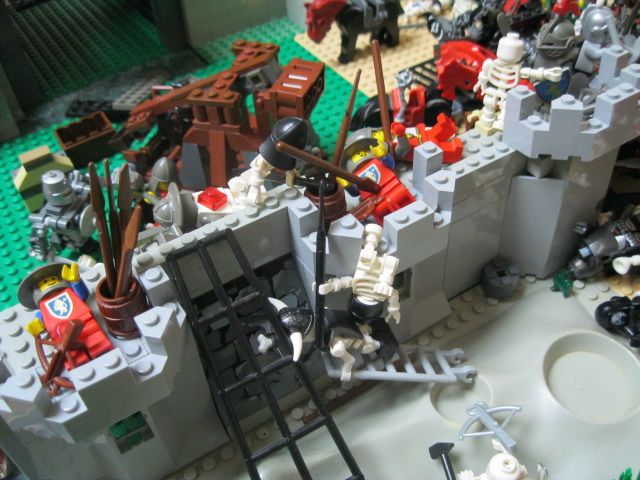 One crossbowman shoots a skeleton off the wall, causing him to knock over the ladder with the armored skeleton.
The other accidentally drops his crossbow to the ground beneath him. Doh!
Ash (LPmikeboy)
Ash cuts a skeleton in half with his chainsaw.
I still need orders from Zupponn, Tastyskippy123 and Lordintype