I'm building these in reals. Four to be exact. But until the parts I ordered arrive from the Reich. I'll just share these, This is a design largely inspired by something I saw elsewhere, Took the basic shape of it and added my own features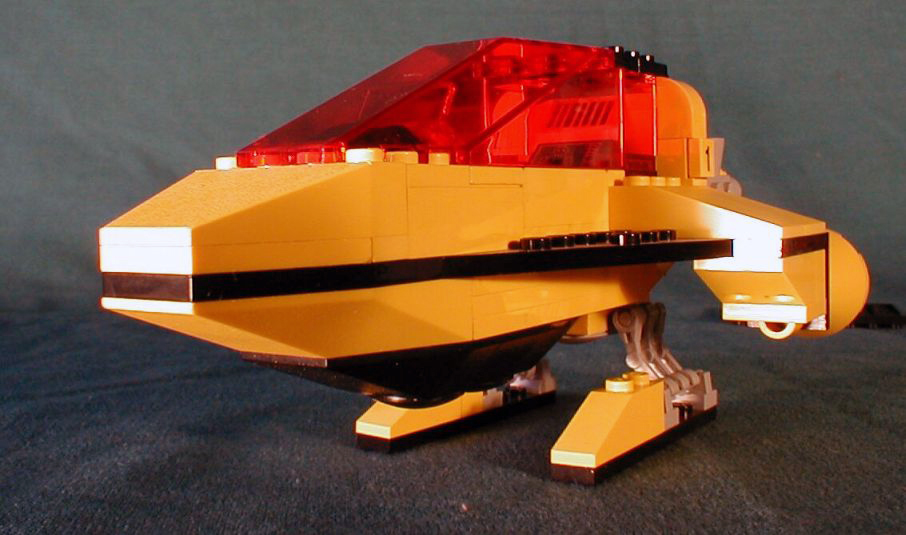 I couldn't get the landing gear to fold out in ldd or stud.io, but it works.
Once I have them built, I will release the LDD files. Call it a license production.
*the canopy was colored wrong in a few shots, it's going to be Neon Red transparent. otherwise known as true
OT
Interior, fits a fig with a crash helm, I think... If it doesn't, I'll just change the seat a bit
Engine compartment
Removable cargo