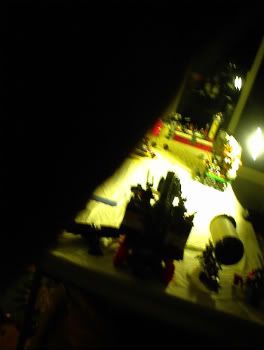 New battlefield's somewhere in there.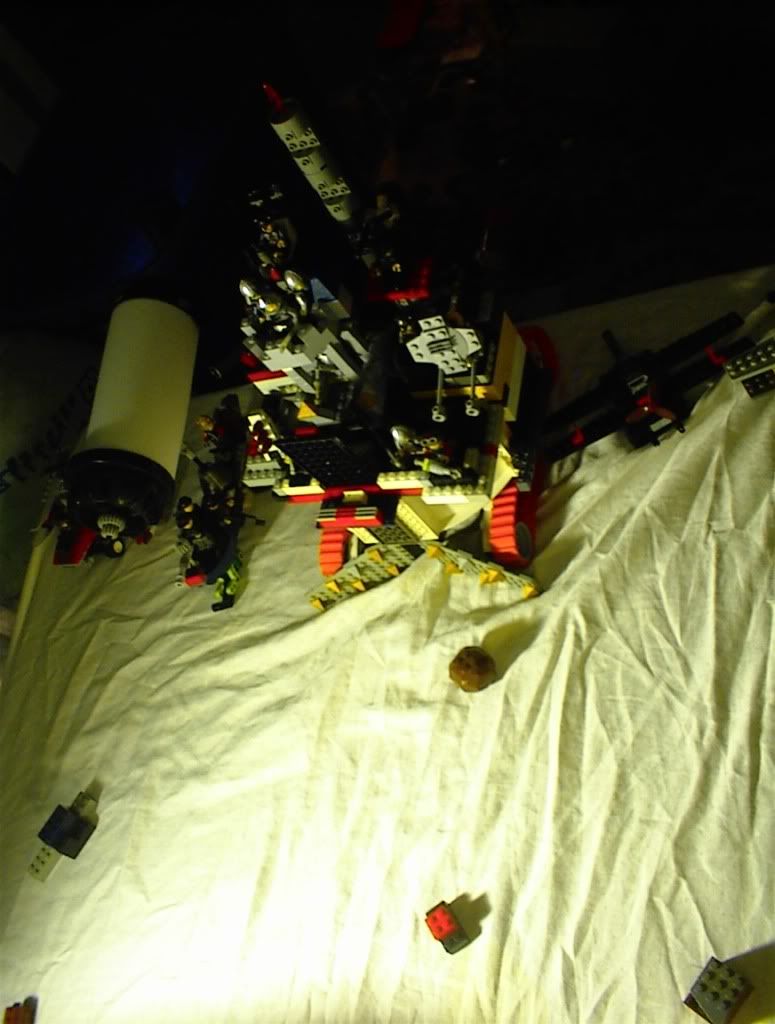 Copenhagen moved up
and ate a boulder. Nothing inside.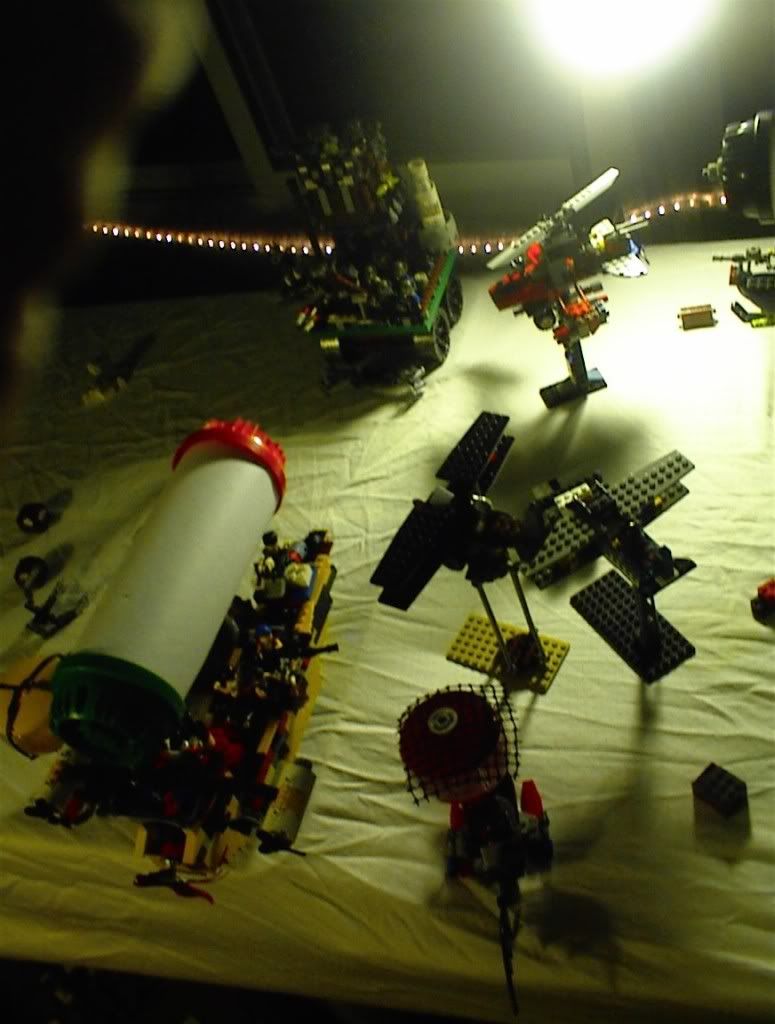 Copenhagen's forces took off and moved up.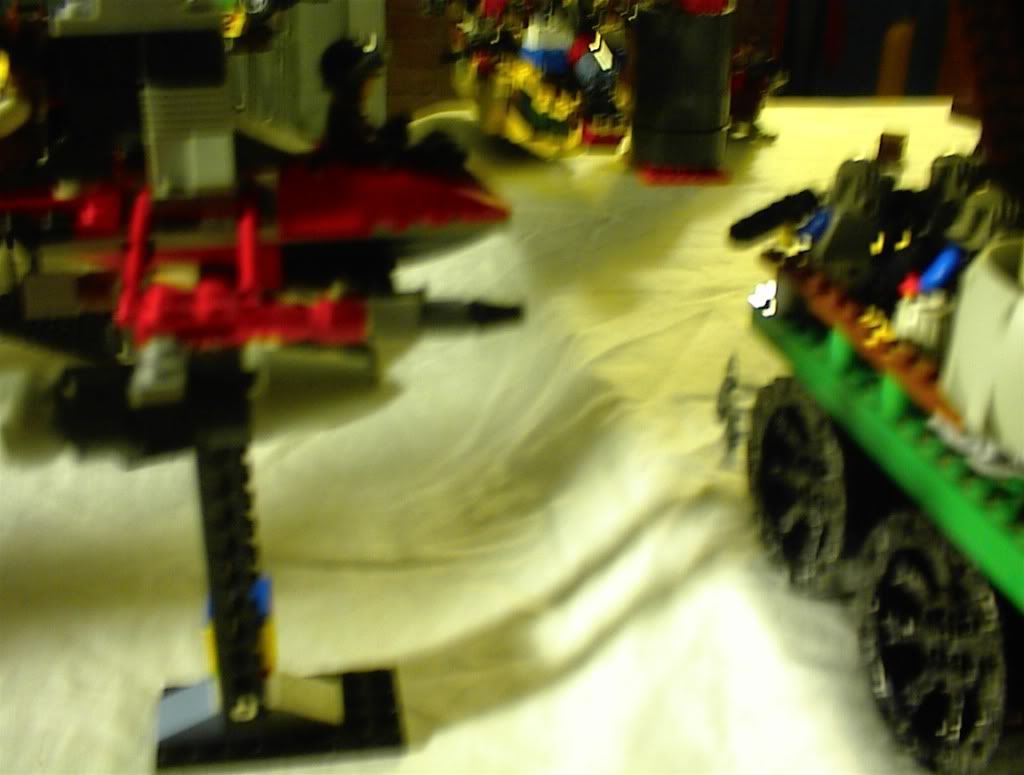 Autogyro fired a rocket,
And set a bit of Clydeside on fire.
The Iron Revenants headed towards Batmunkh Gompa...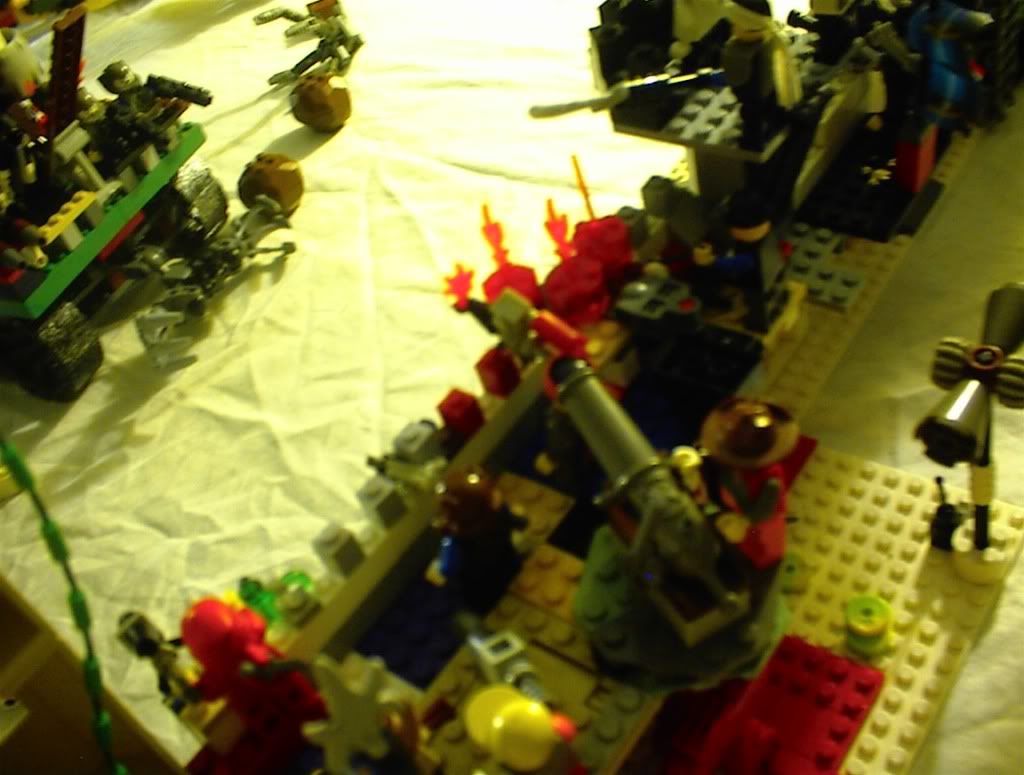 A rocket from the city destroyed the battle-frisbee launcher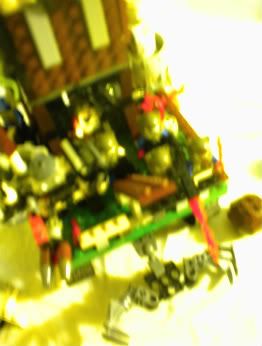 All the trooper-stalkers in range fired, but they all hit non-living, non-explosive targets, and one of the laser rifles did a crit. fail and blew up.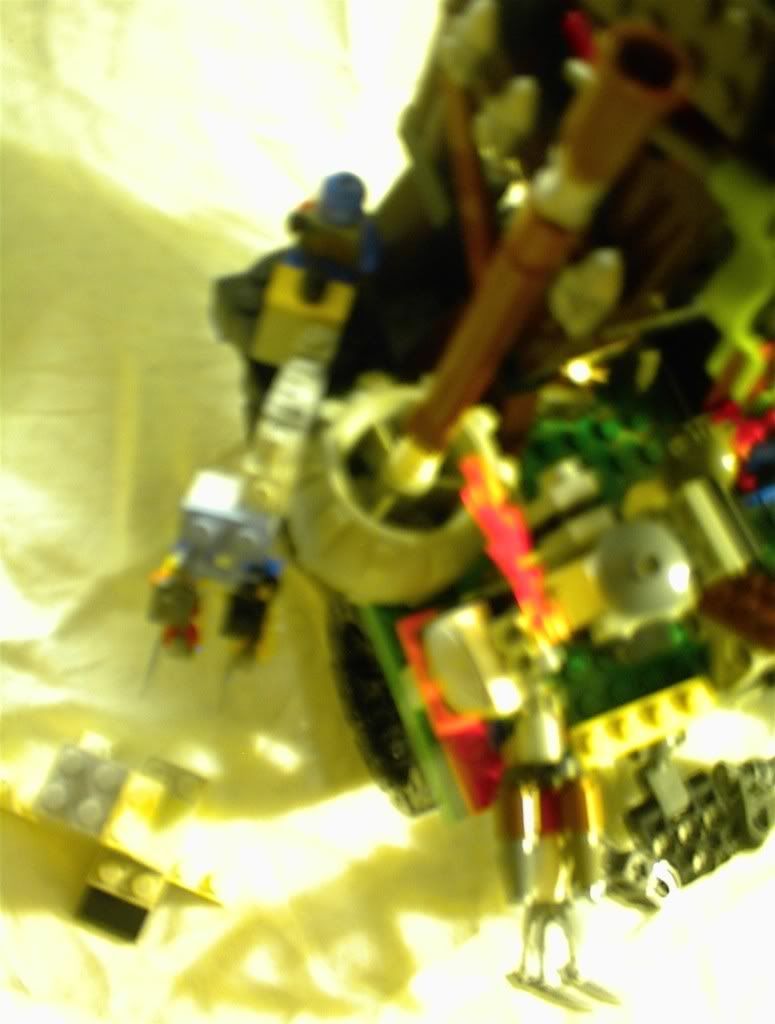 A Citybuster sniper returned fire and destroyed the Brute's railgun.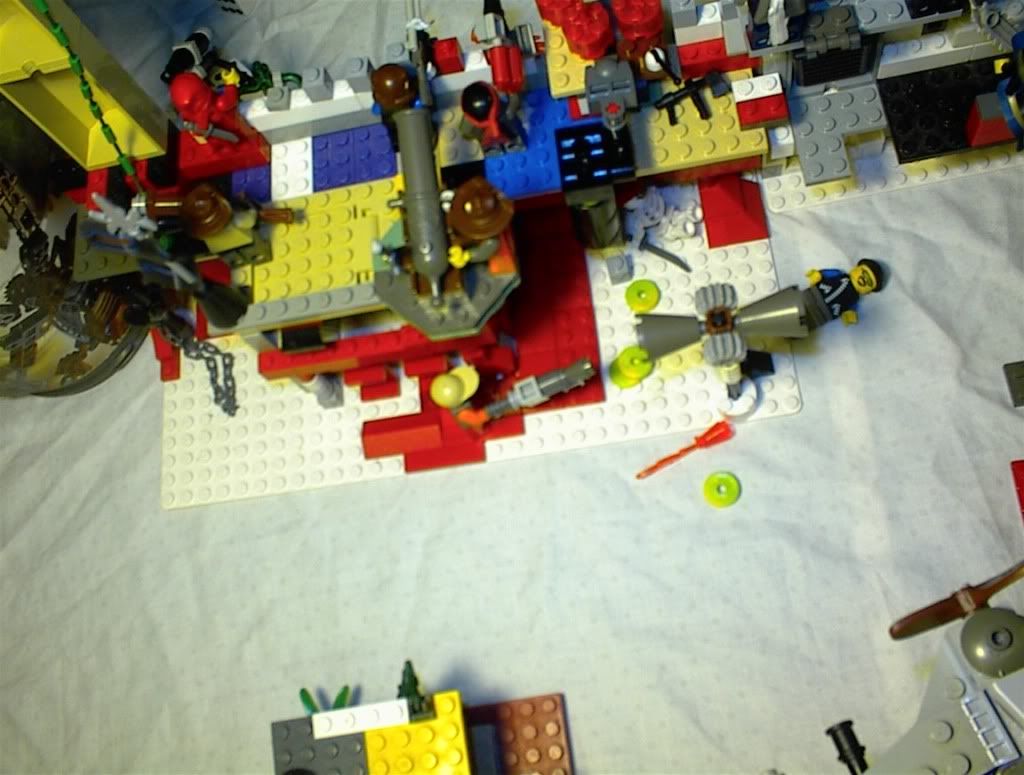 On orders, and with nothing else to do, the gunner who had been responsible for the frisbee-gun jumped down and tried to activate the alarm. However, a Copenhagen infiltrator gunned him down.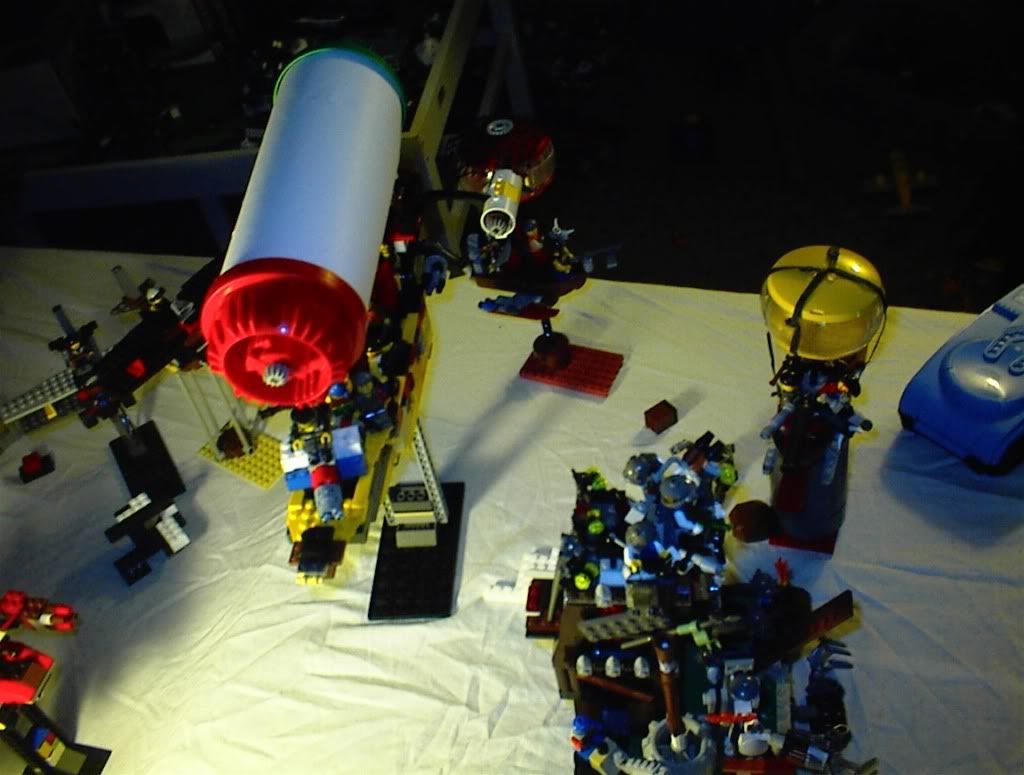 Then the Red Eagles moved into attack position.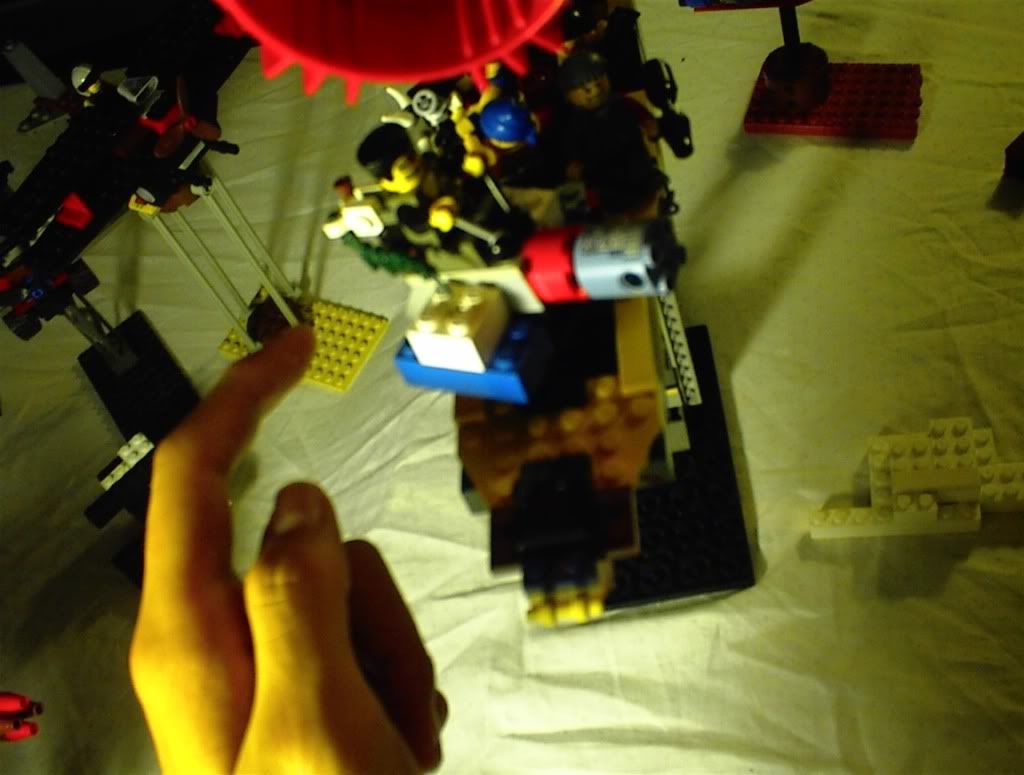 This turret fired on Clydeside's top tier...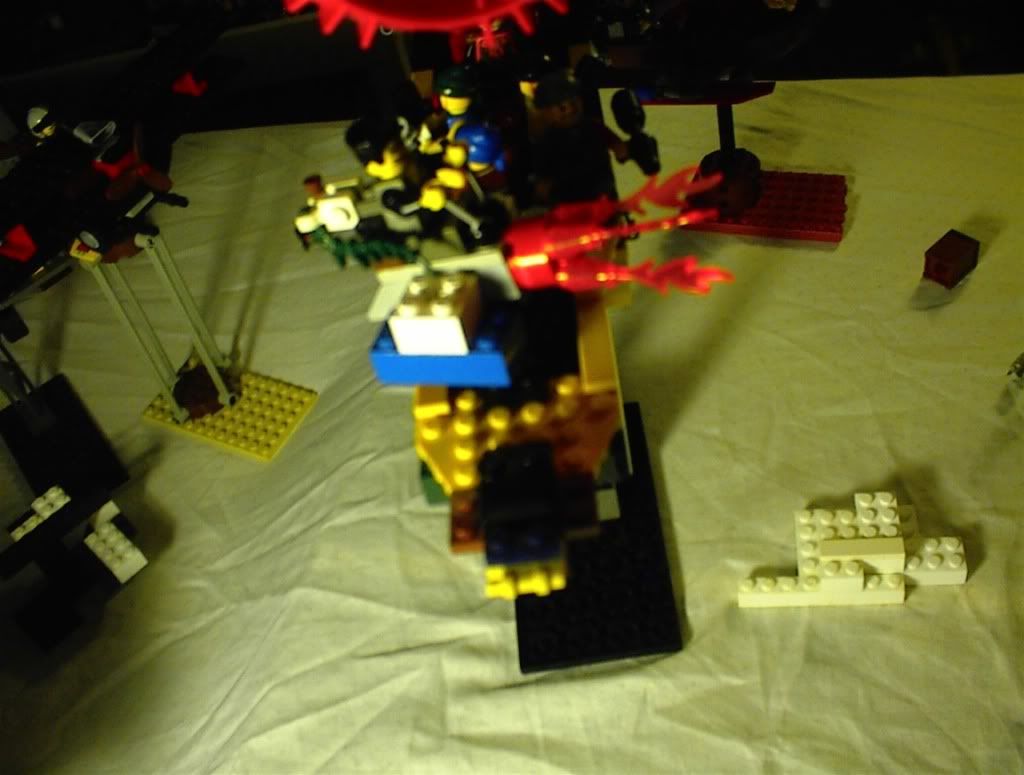 and blew up.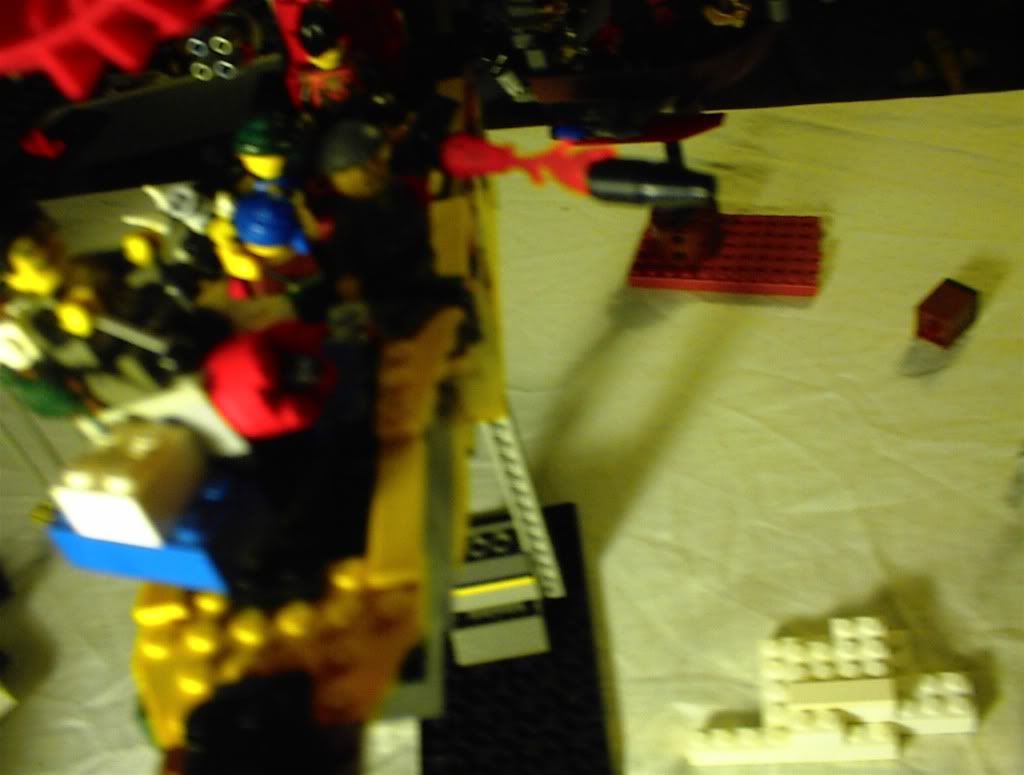 One of the pirates fired a rocket at the bridge, and missed.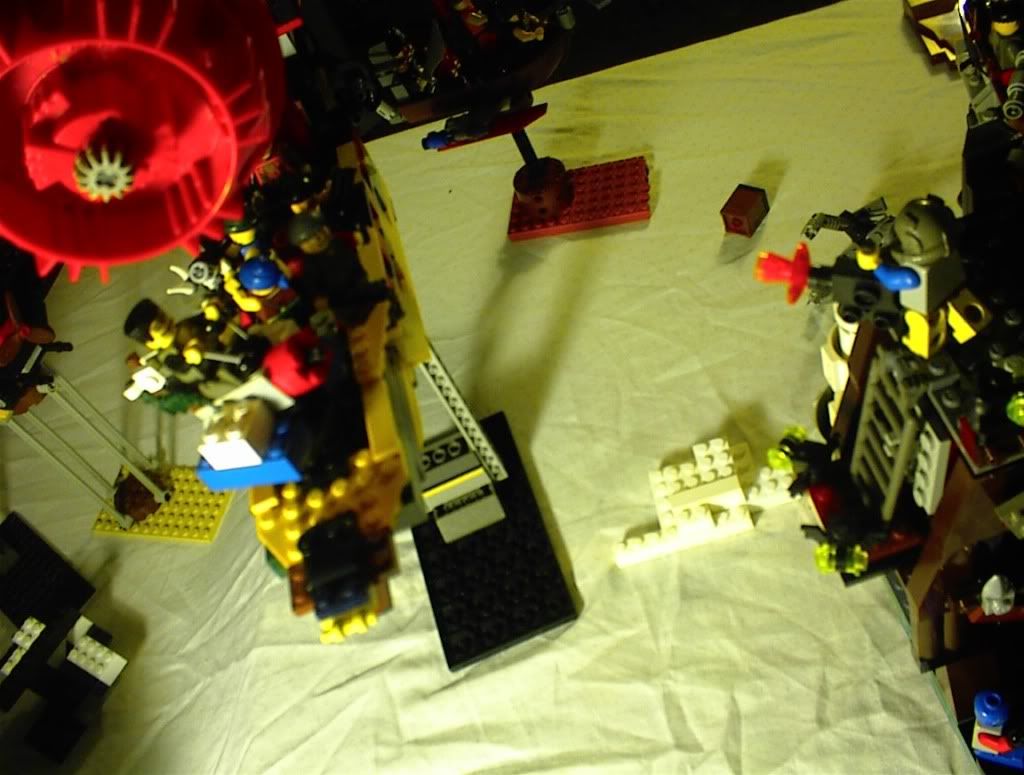 In response, one of the elite stalkers picked up the heavy bolter.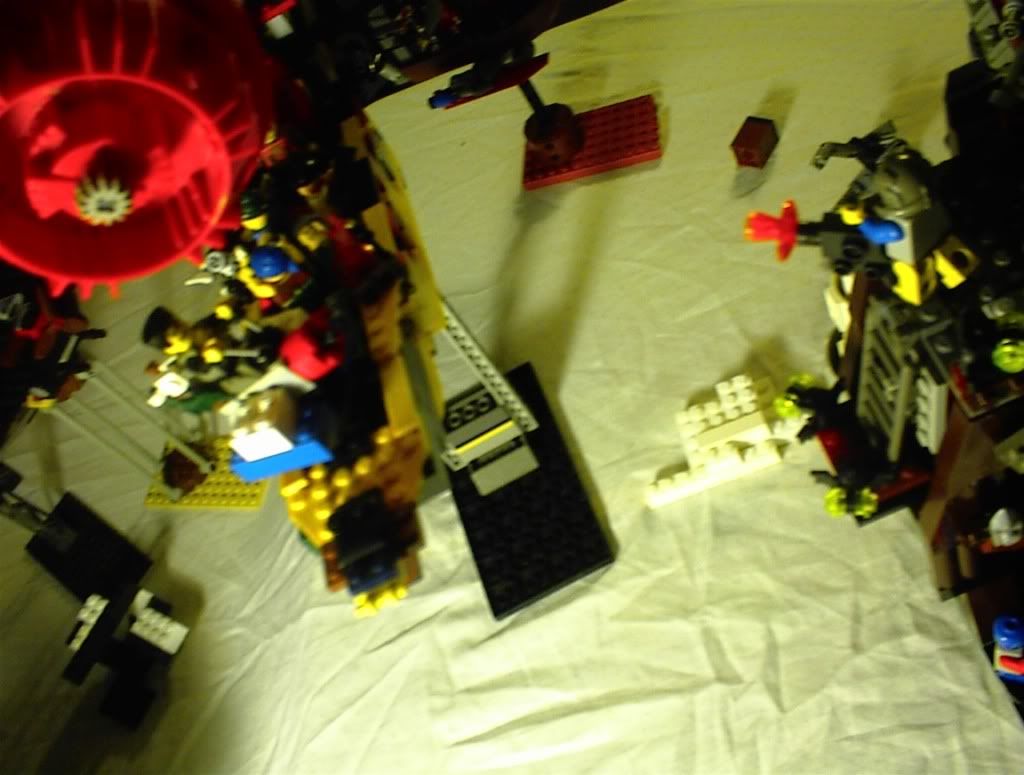 And kil't the rpg-wrench pirate.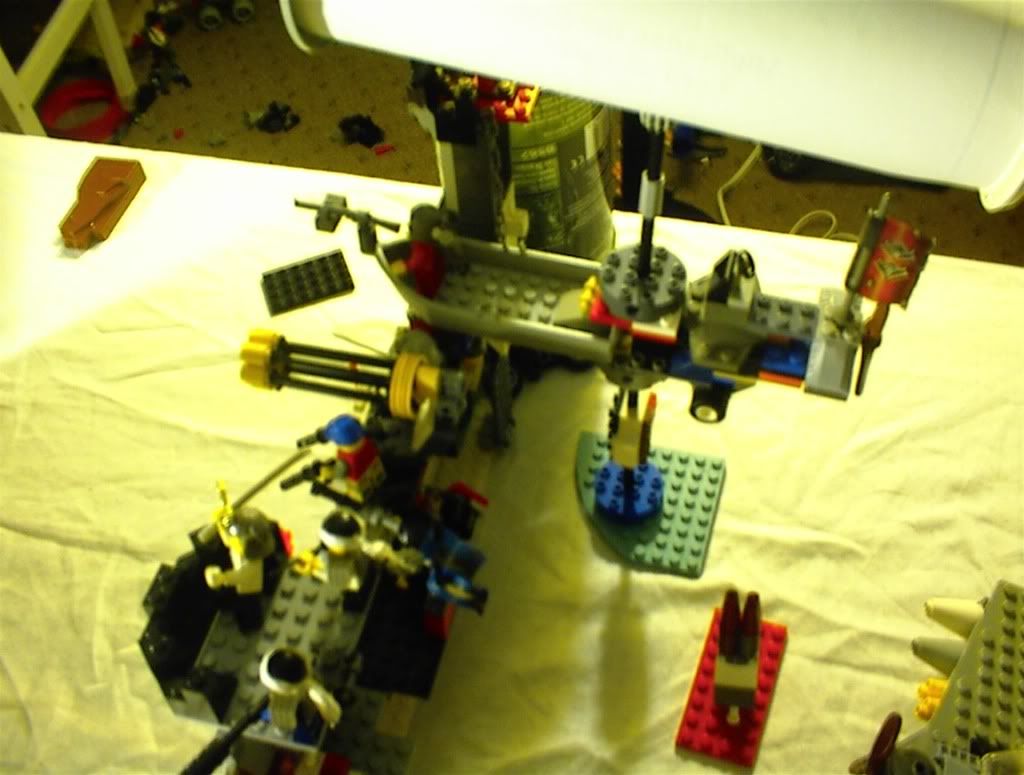 Finally, the Anti-Traction airforces dropped off their pistoleer and anti-stalker trooper.
Ok, not my best work, but I promise the next turn will be taken in the day time.
PS that's the only infiltrator in the entire battle, so stop looking at all your guys so suspiciously.