With only half a rotor, the Copenhagen Autogyro began to lose height...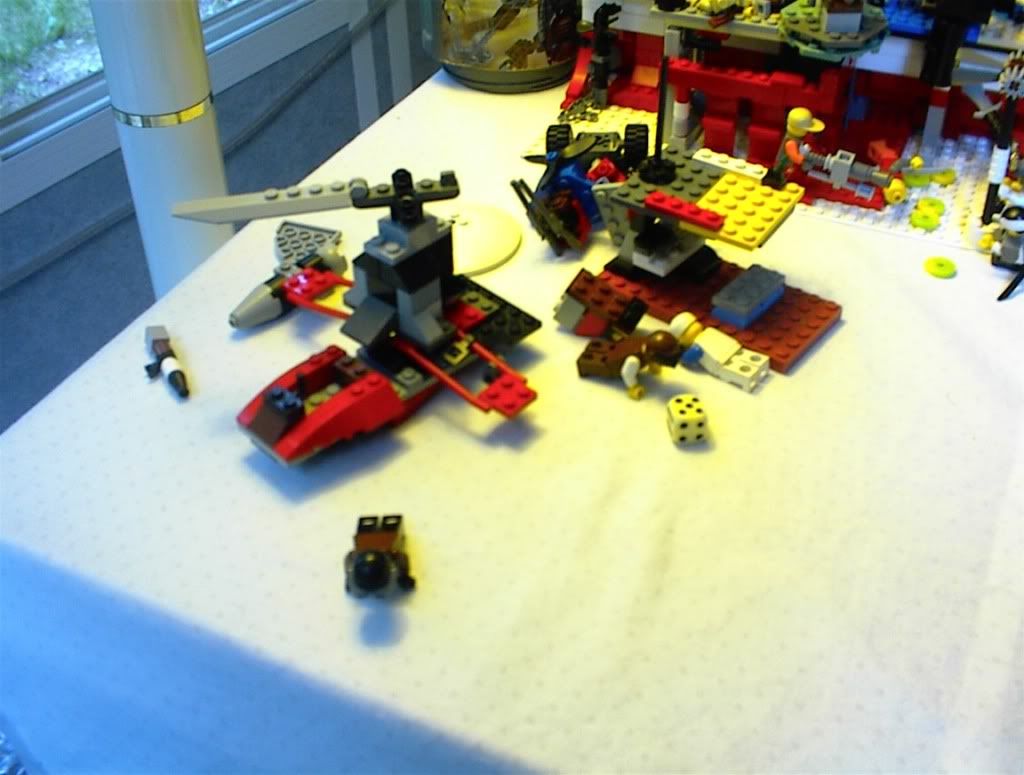 And then crashed behind enemy lines. Both pilots will be fine, but they can't do anything this turn.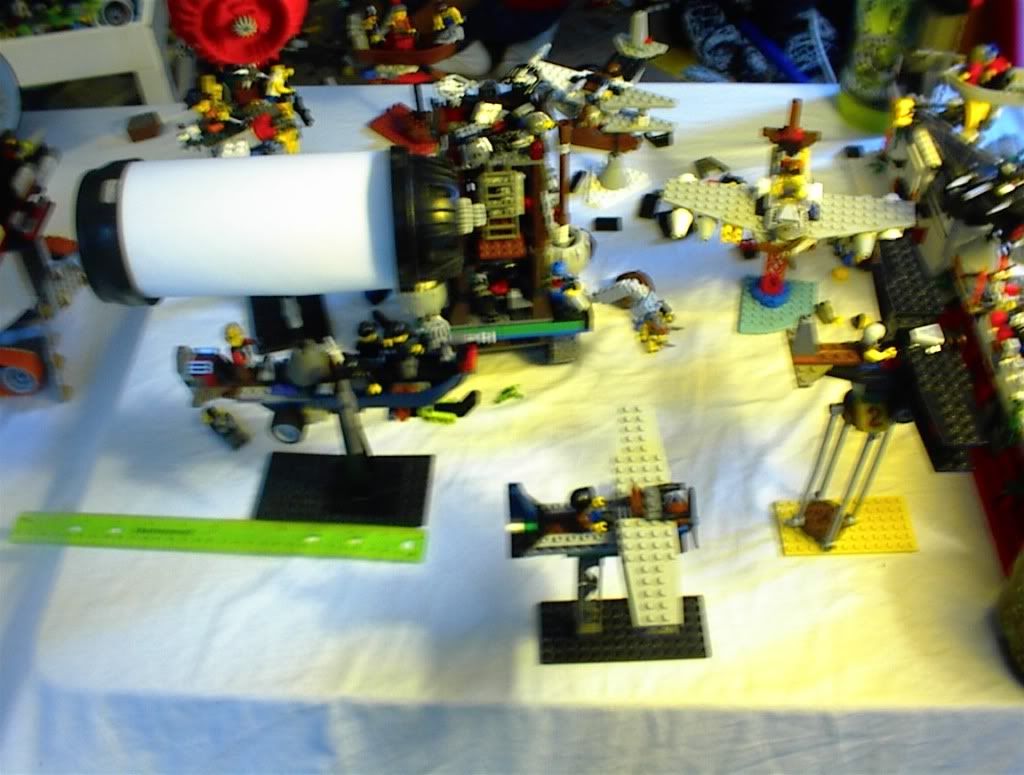 The other Copenhagen Air units head fowards, but are out of range of their objectives.
The Anti-Traction fliers do the same. The Jim Gordon Tigerclaw was in range, but failed usage rolls.
Meanwhile, the Air Force's Anti Stalker got fully into the gondola.
Burnt Hand then picks himself up, and pulls out...
A Daemonic Cell Phone, with Brikthulu on speed dial!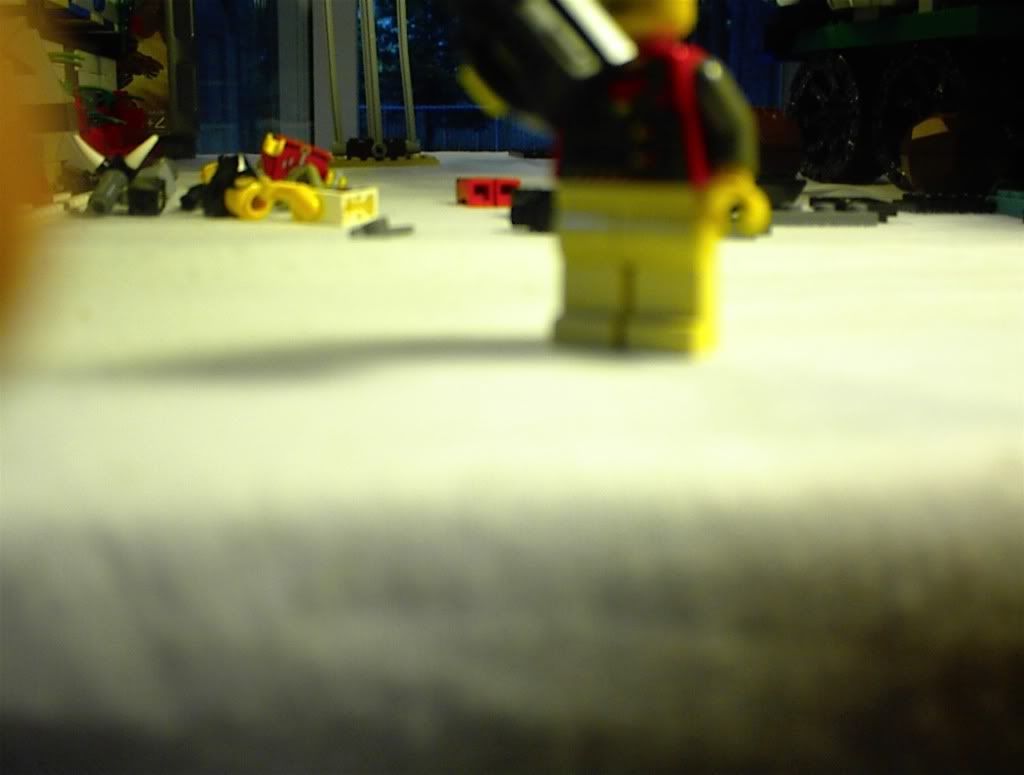 Deetdootdootdootdoot...
Prrrrrr...
Prrr...
"Hello?"
"Yes, I'd like to summon Brikthulu?"
"Please Hold."
"
Never Gonna Give You Up...
"
Burnt Hand commits Harai-Kiri rather than listen one more second...
"I'm sorry, the boss can't come to the battle at the moment. I'll route two Flaming Triangle Beings of Chaos to you instead, okay sir?"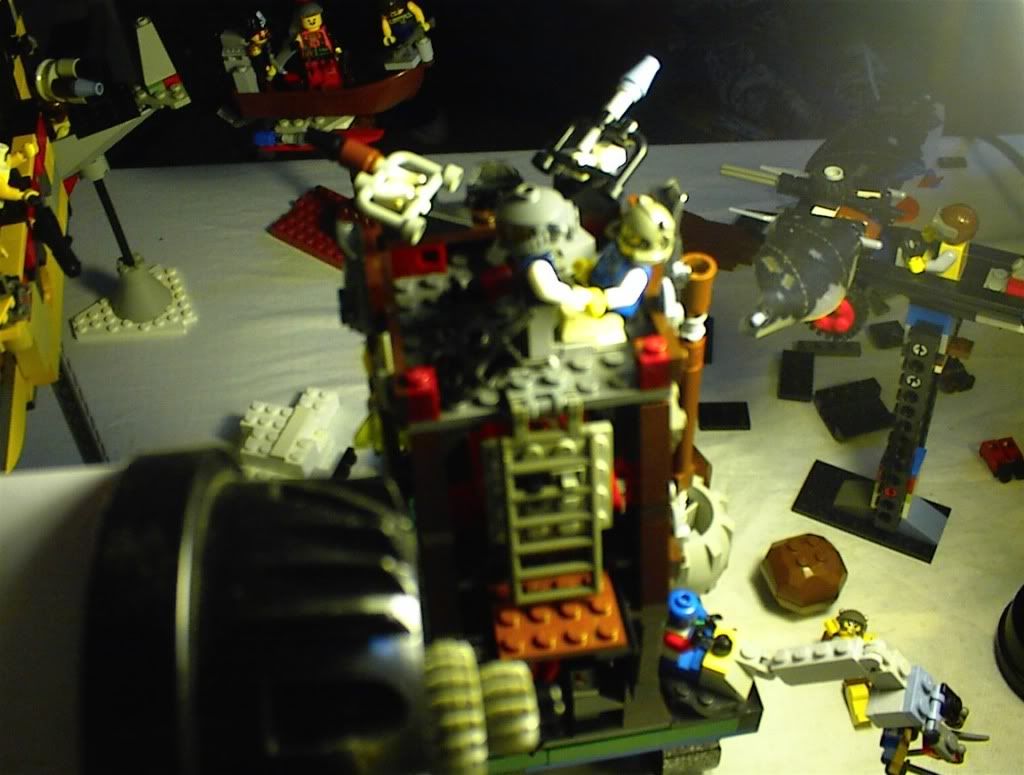 Meanwhile, Stalker Hess picks herself up and uses her feat to revive a Stalker Elite.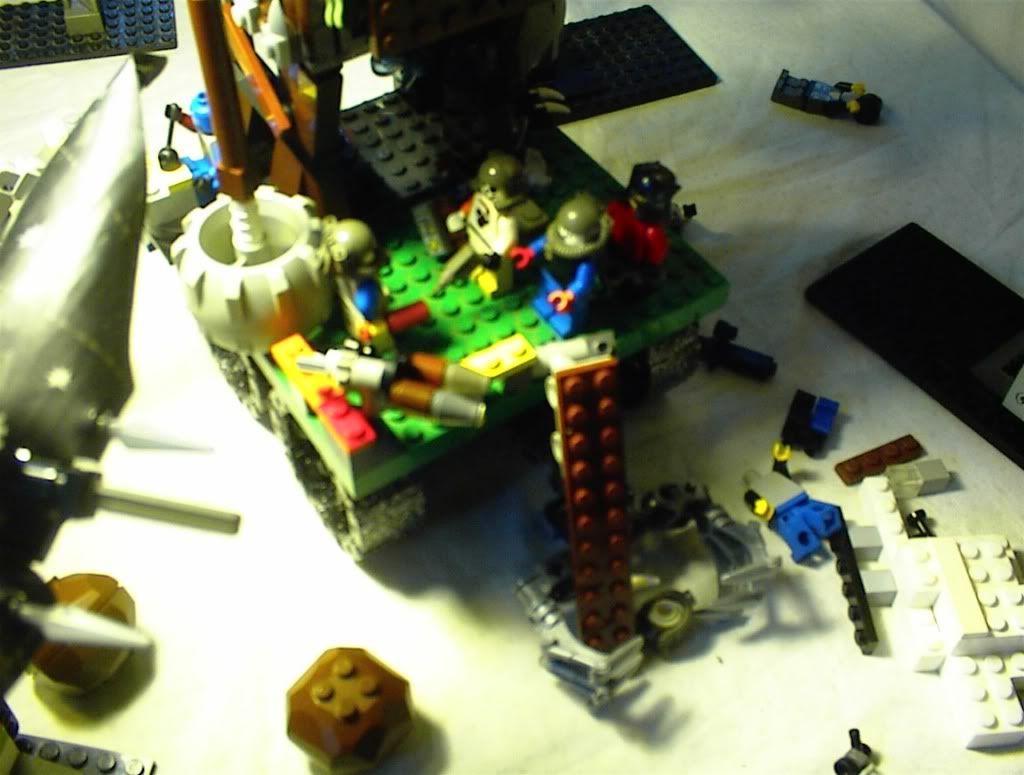 The two Stalker Techs revive Beer Stalker and a Trooper.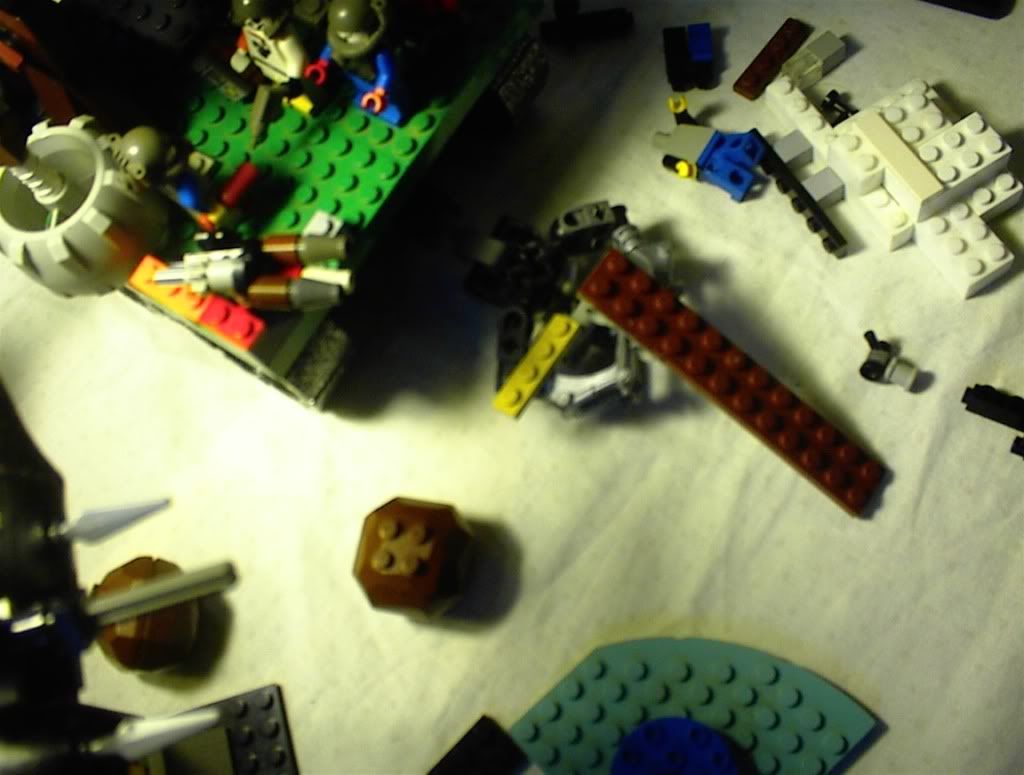 Meanwhile, Clydeside snaffles up it's own bridge...
a head...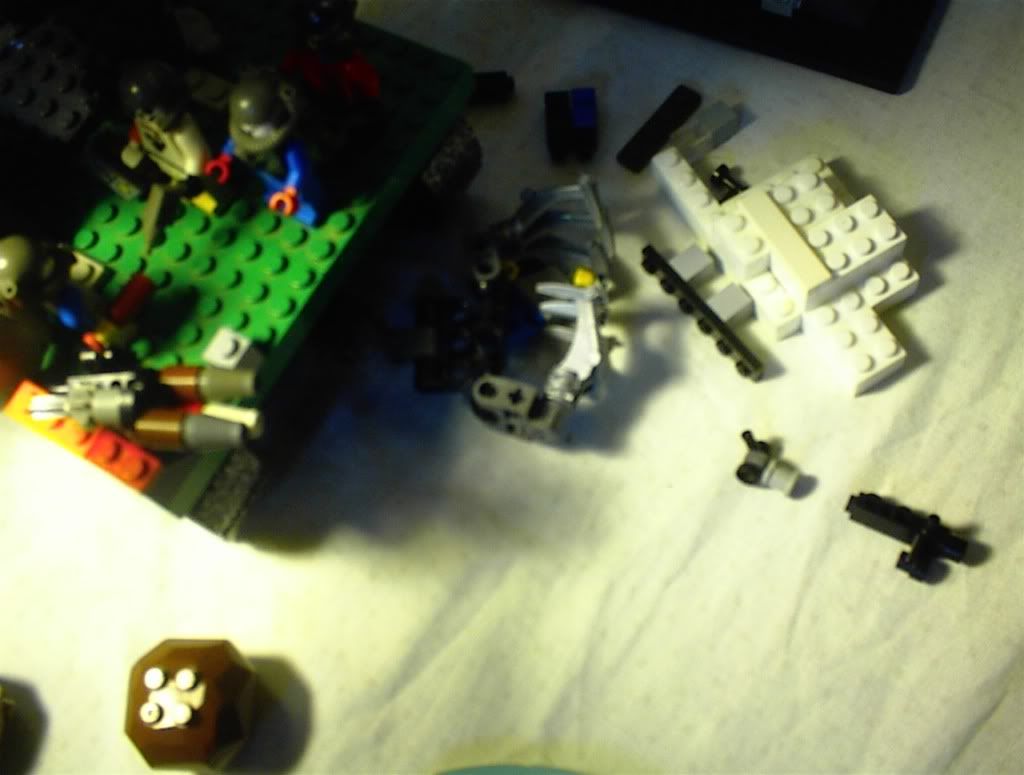 a torso, and some legs.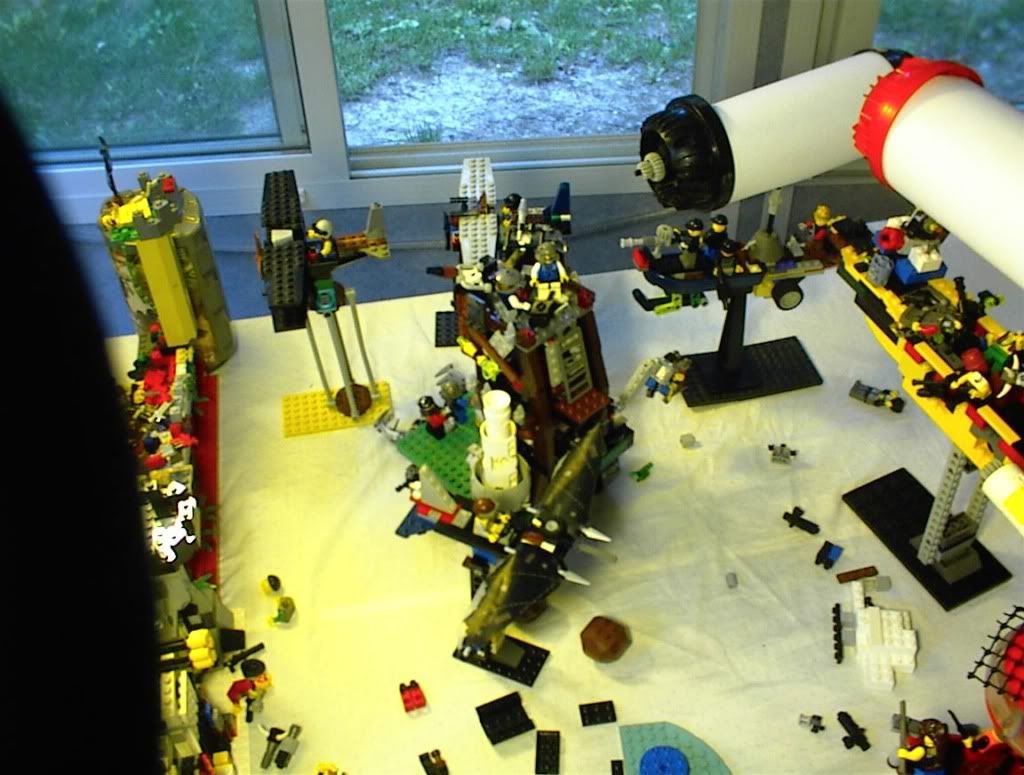 It then expends the rest of its energy fleeing from the guns of the Skybreaker.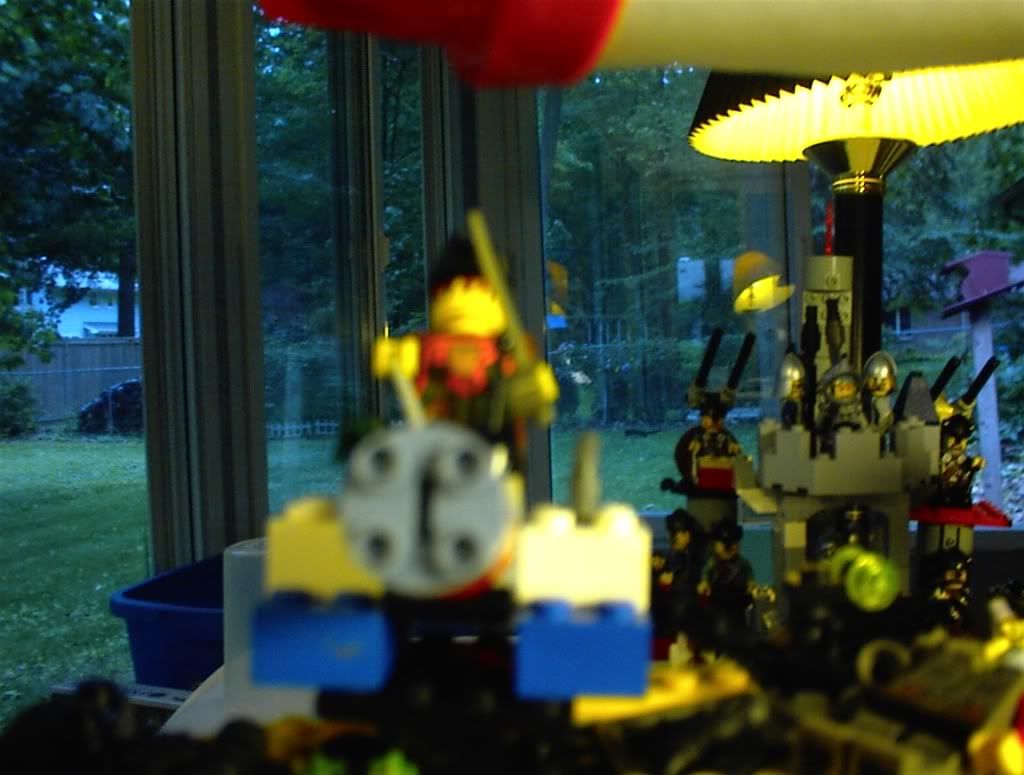 Lord Cloudsword then repairs the cannon again, sigh.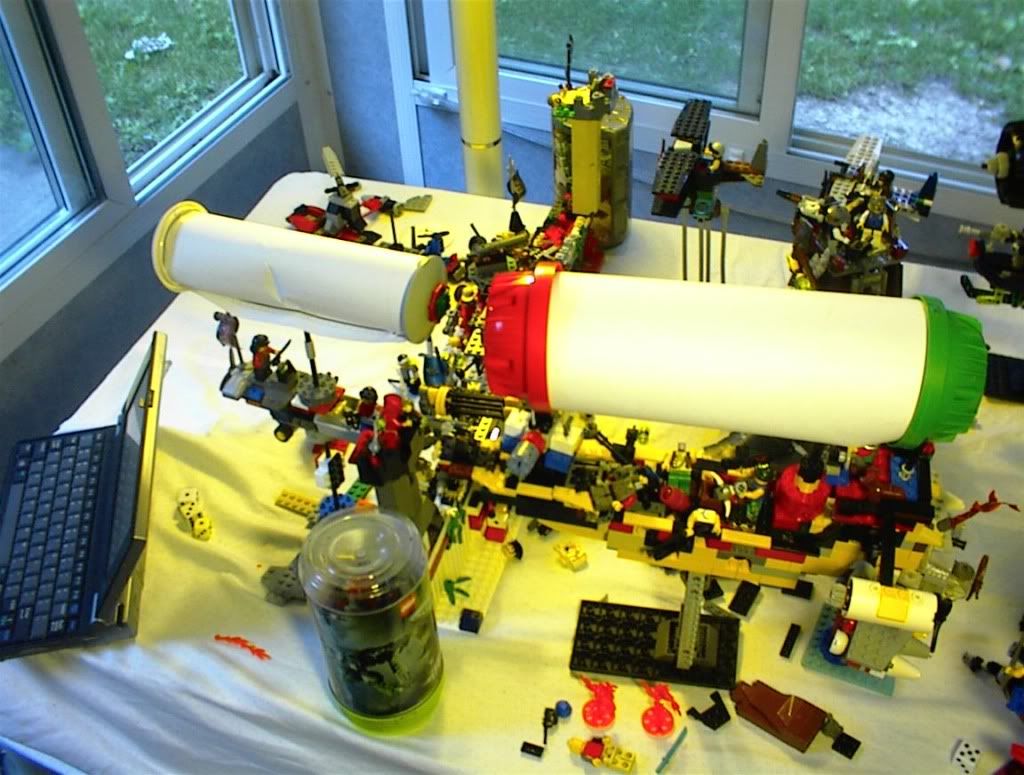 The flagship then heads for citybuster territory.
Lord Cloudsword hails the Ninja warrior: "My men are wounded and wish to make use of your medic. Help us, and we will drive the Townies from the skies for you."
The Elite Samurai make short work of the infiltrator...
While their leader activates the alarm.
Whoooo! Whoooo!
It'll be at least a turn before anybody hears that.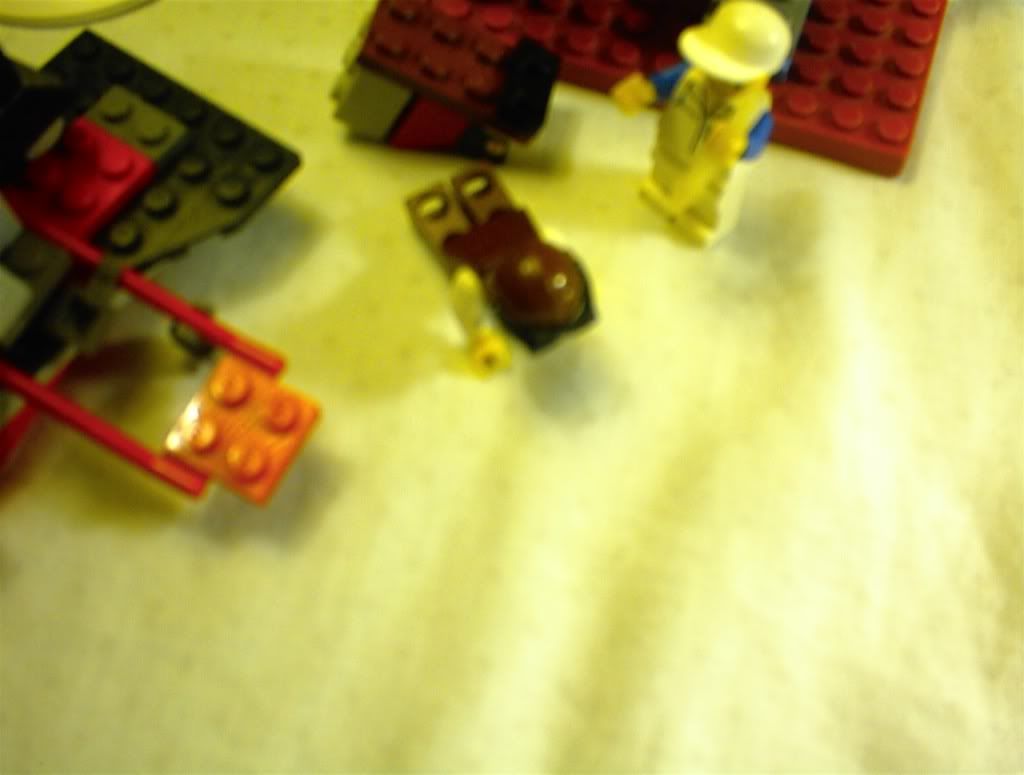 Meanwhile, the Medic pulls out a hypo and screams, "Screw Hippocrates, I'm doin' some damage!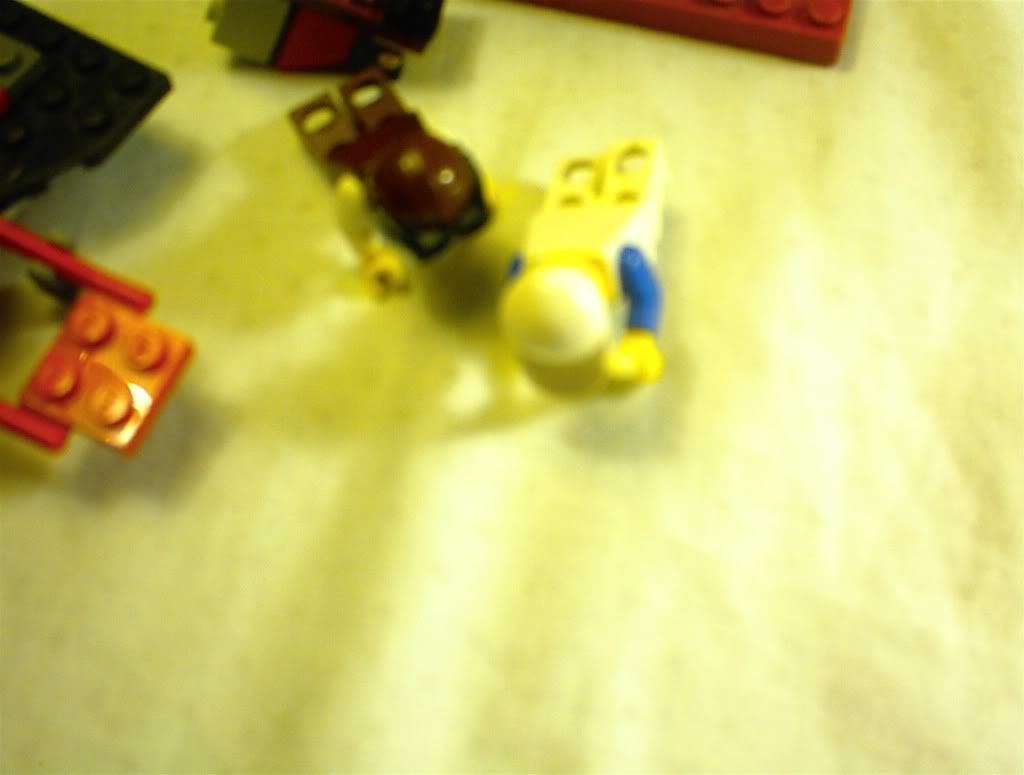 He then fails to overdose the prone pilot with morphine.
Some of the wall people tried some shots, but missed their targets, the only thing in range being a Copenhagen Biplane, which is a bad target for sniper rifles.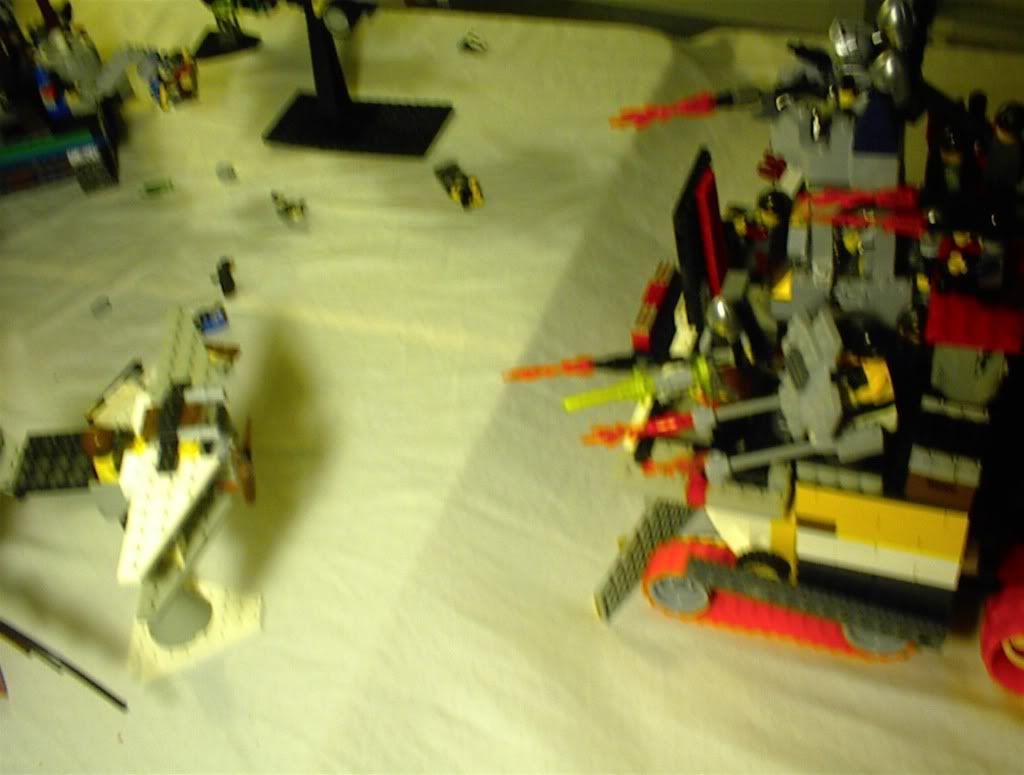 Copenhagen then lets the JGTC know it means business.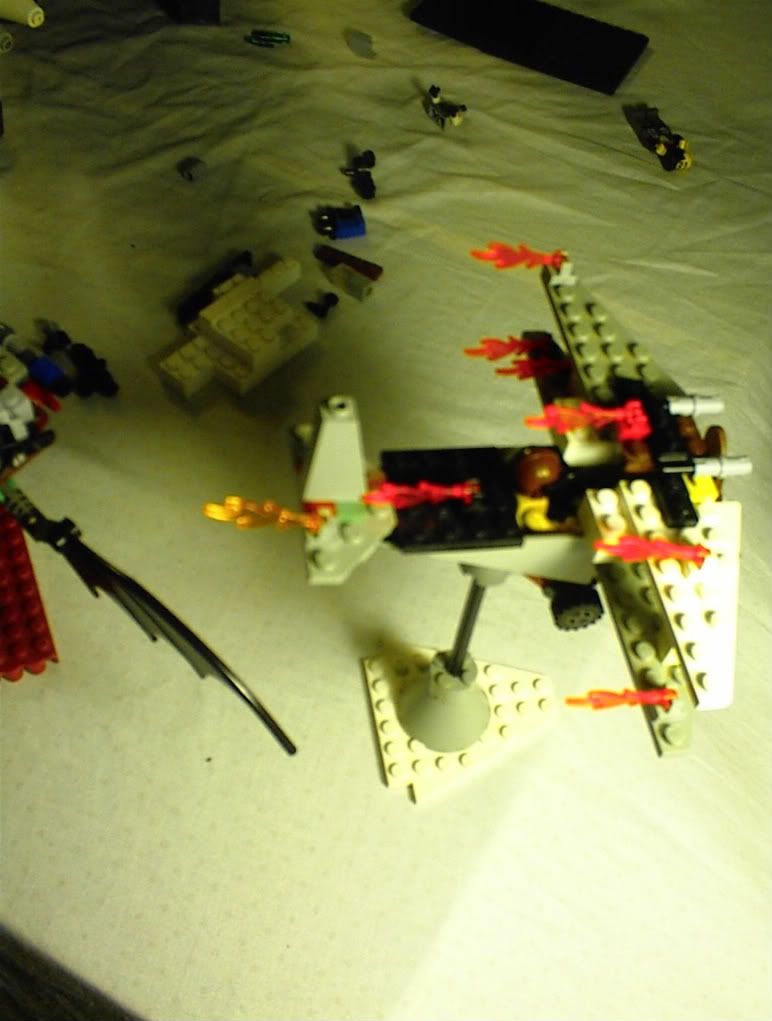 The JGTC is gonna crash next turn, but the pilot still has reasonable control.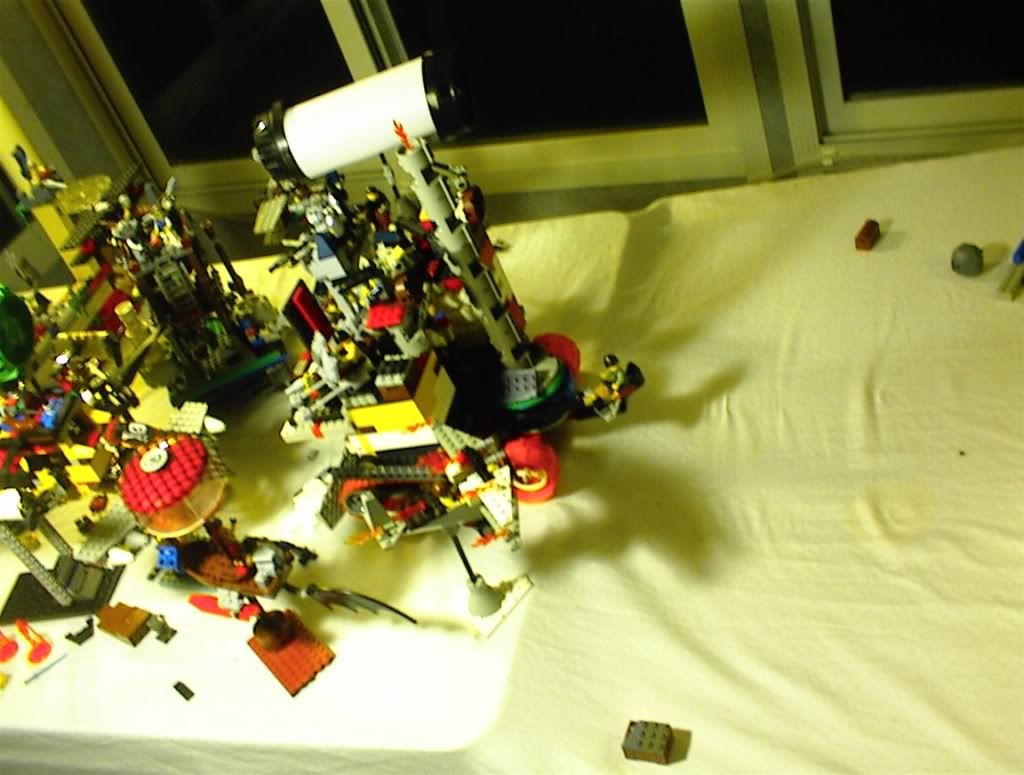 The Traction City then continues it's relentless drive towards the wall.
Overwatch: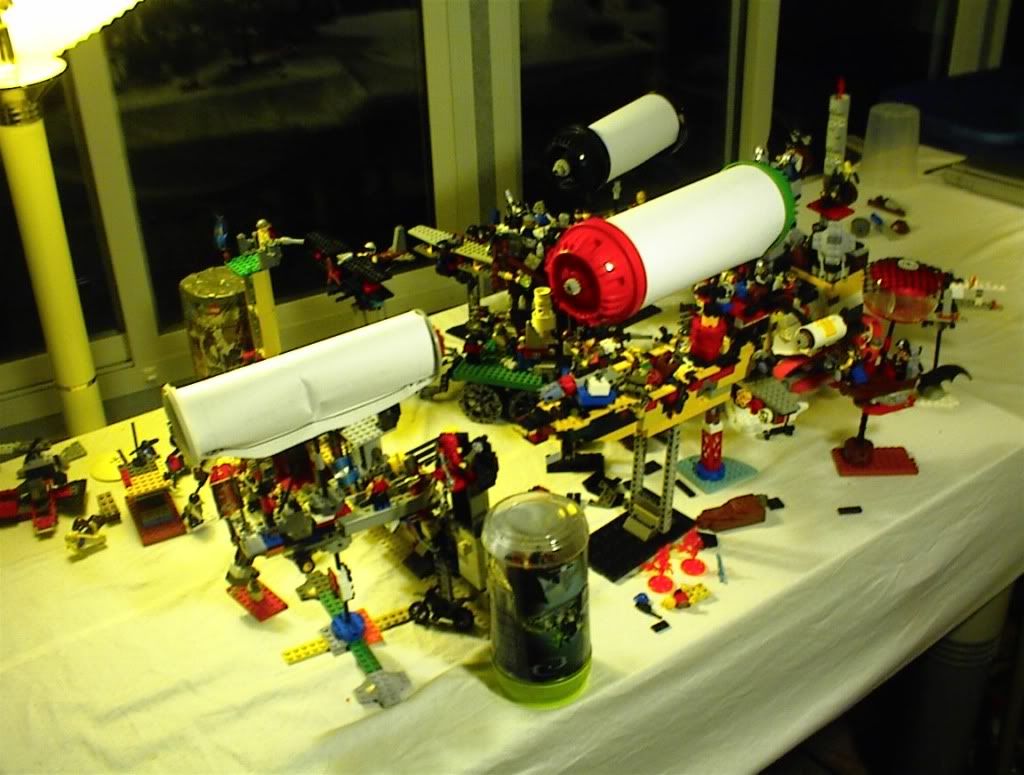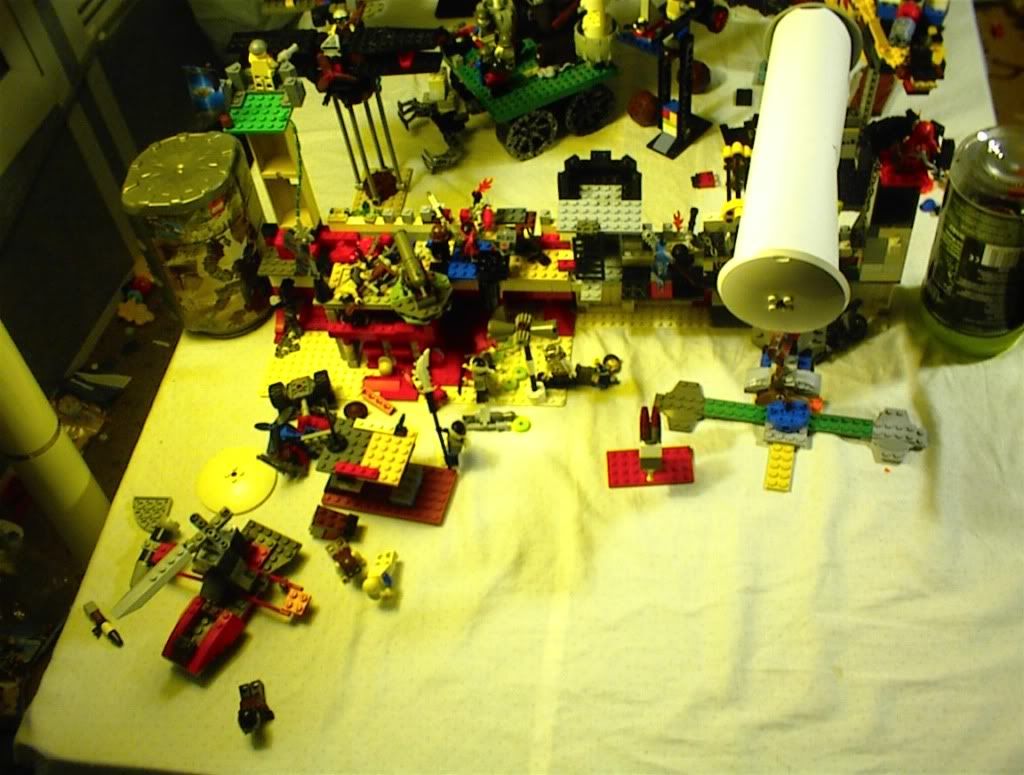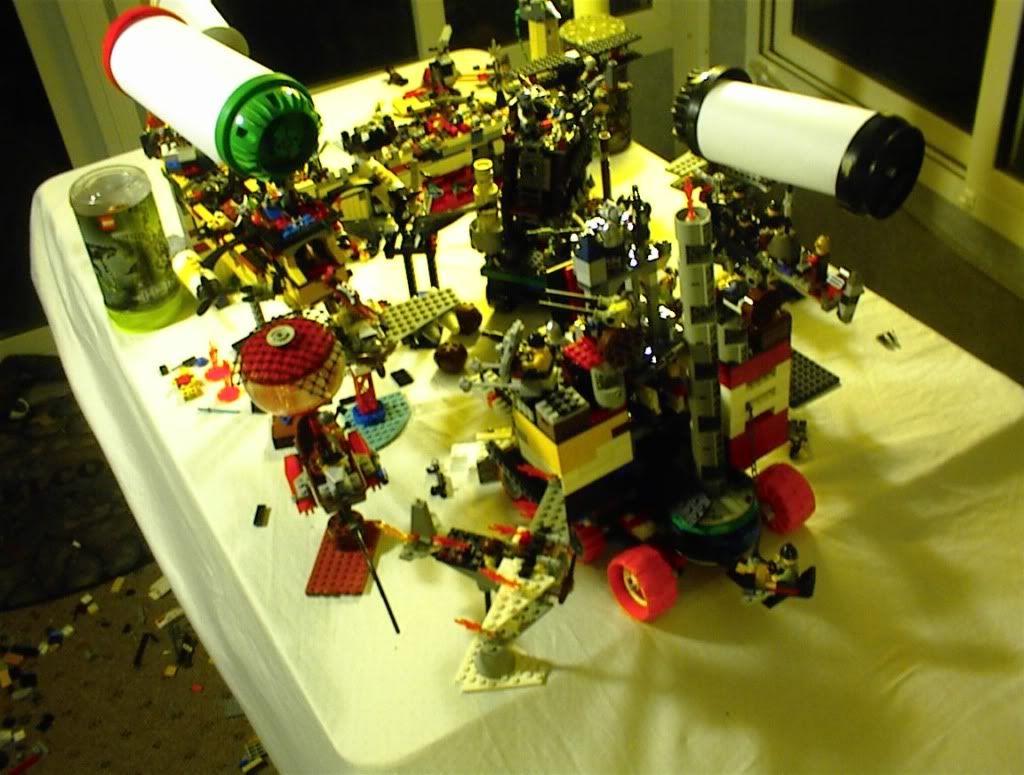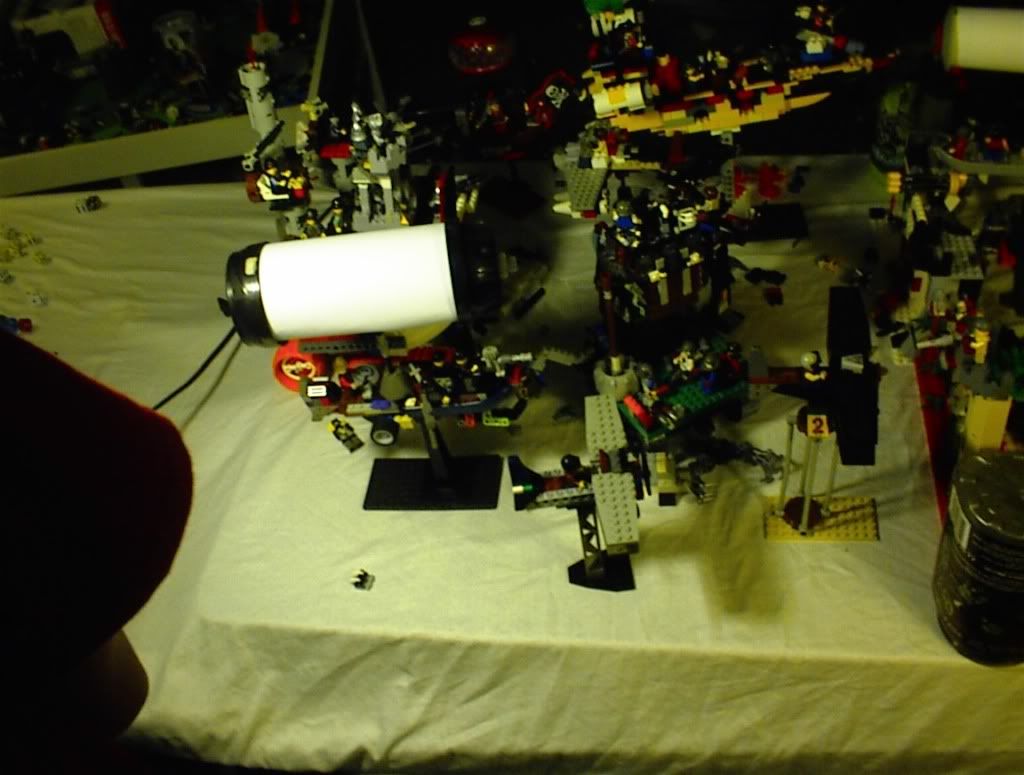 [/b]