Well, first off, the Iron Revenants made two new stalkers out of the bits & pieces they'd collected last turn.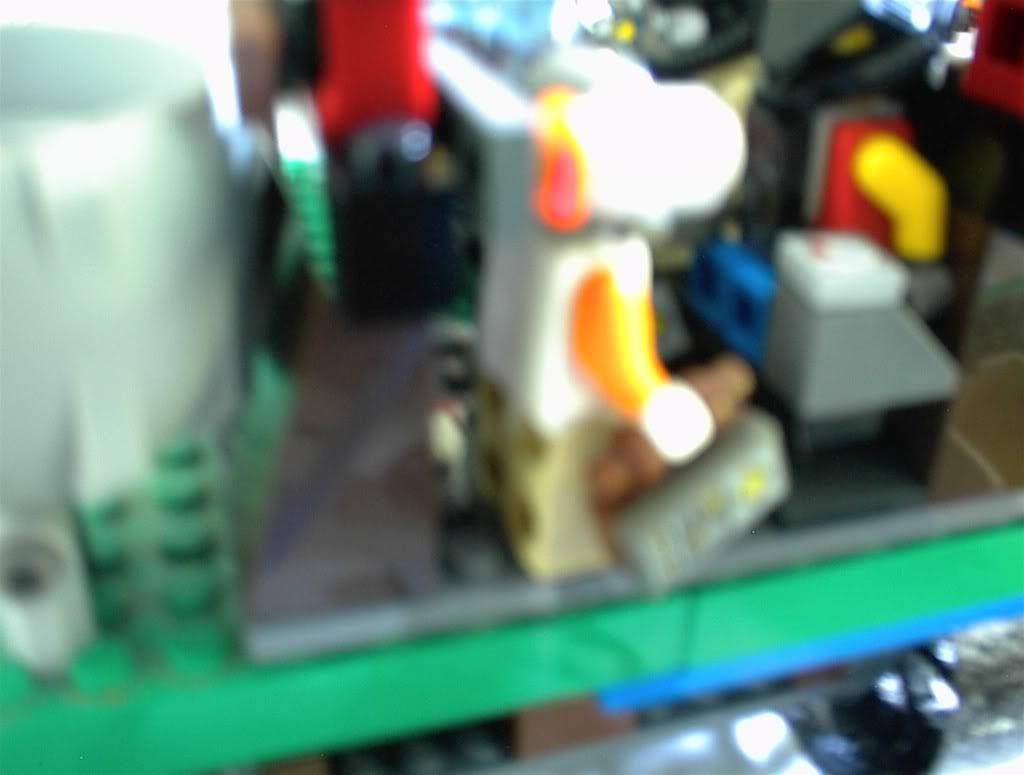 The Dishonored One picked up Stalker Hess' remains.
Meanwhile, the Stalker Elite started climbing.
Where is he going?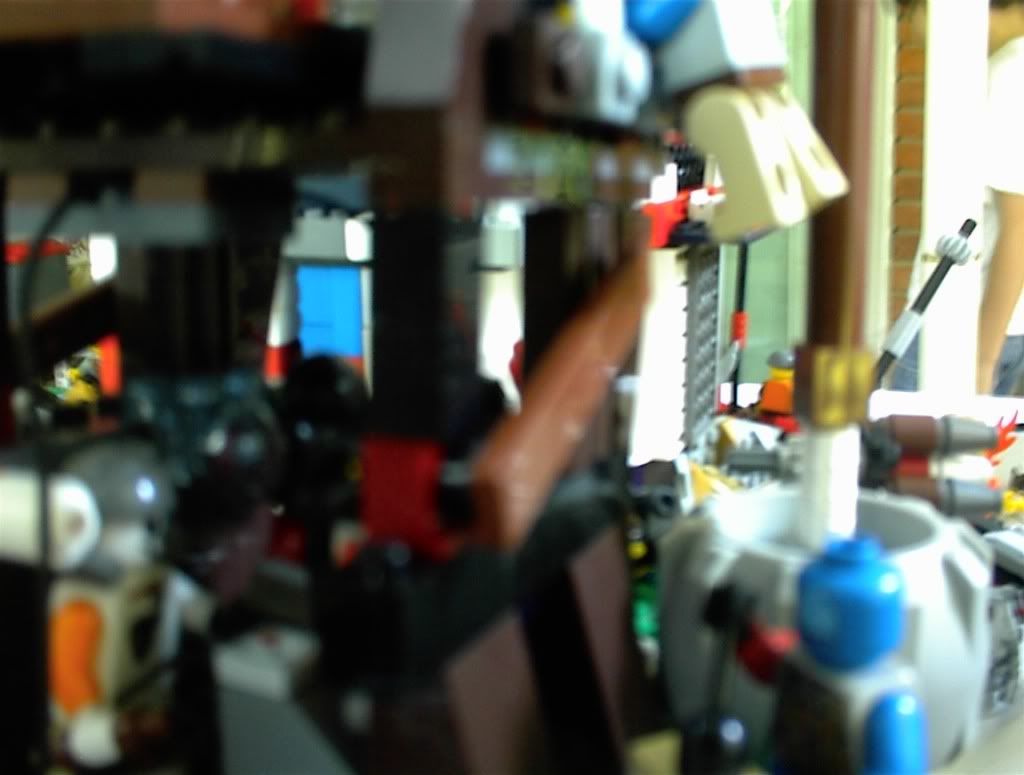 Ok, so next he'll climb to the top floor and get a weapon.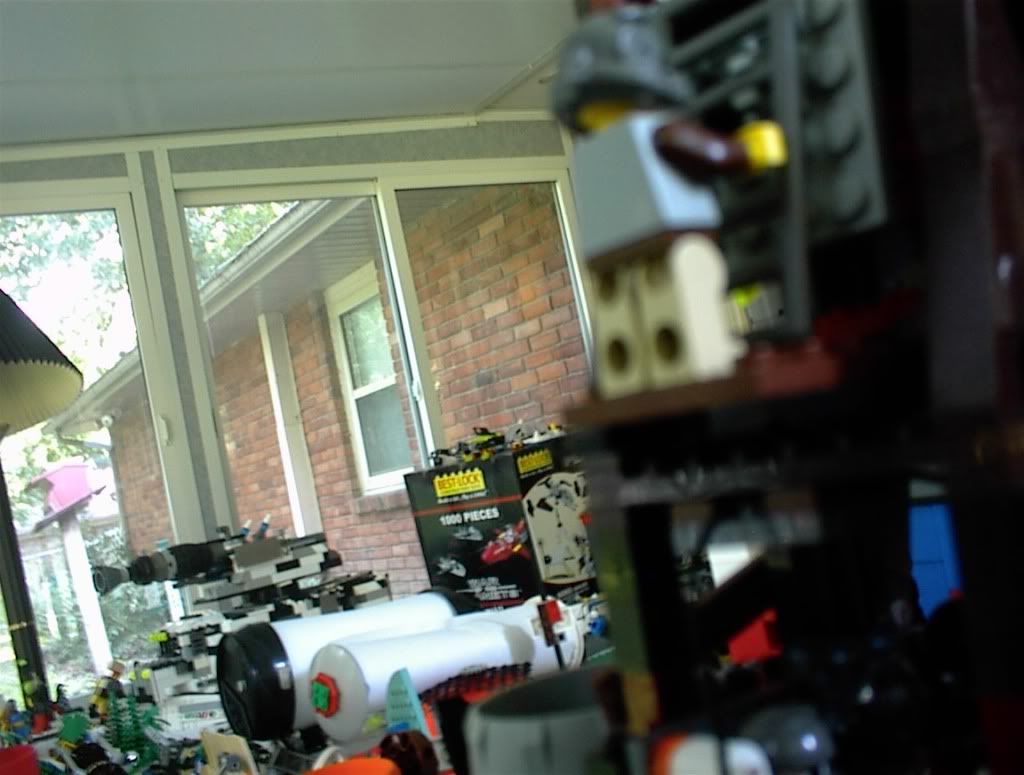 No? What the heck is that orange thing?
Whatever it is, it's now sticking out the front of Clydeside.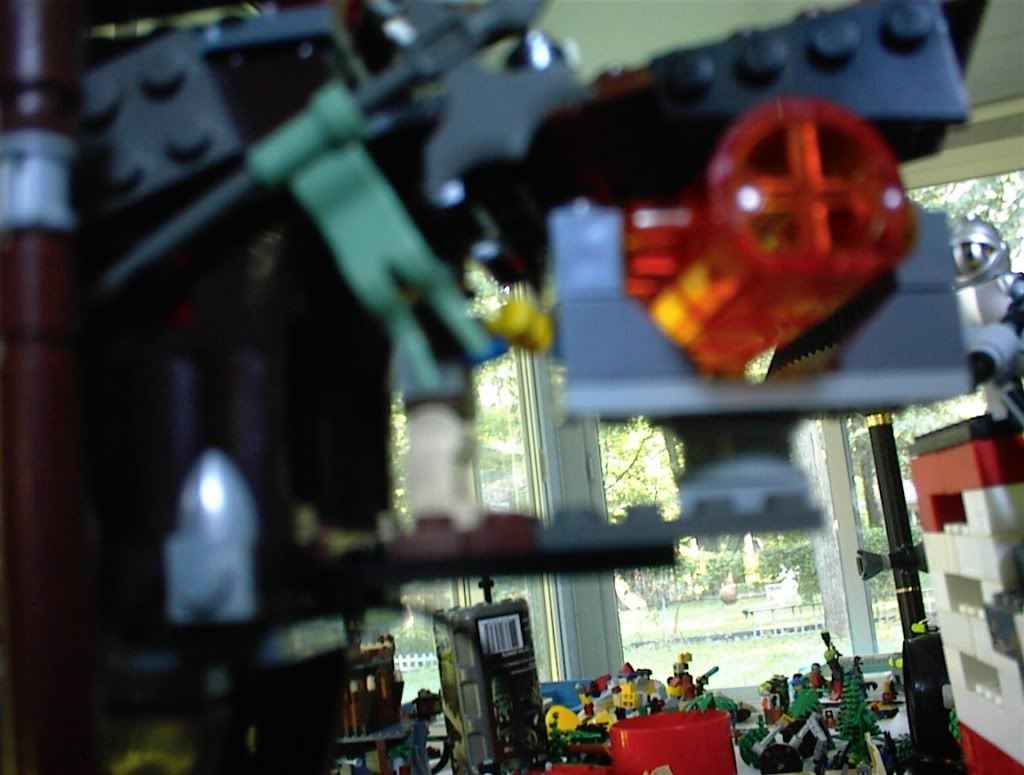 It appears to be some sort of cannon...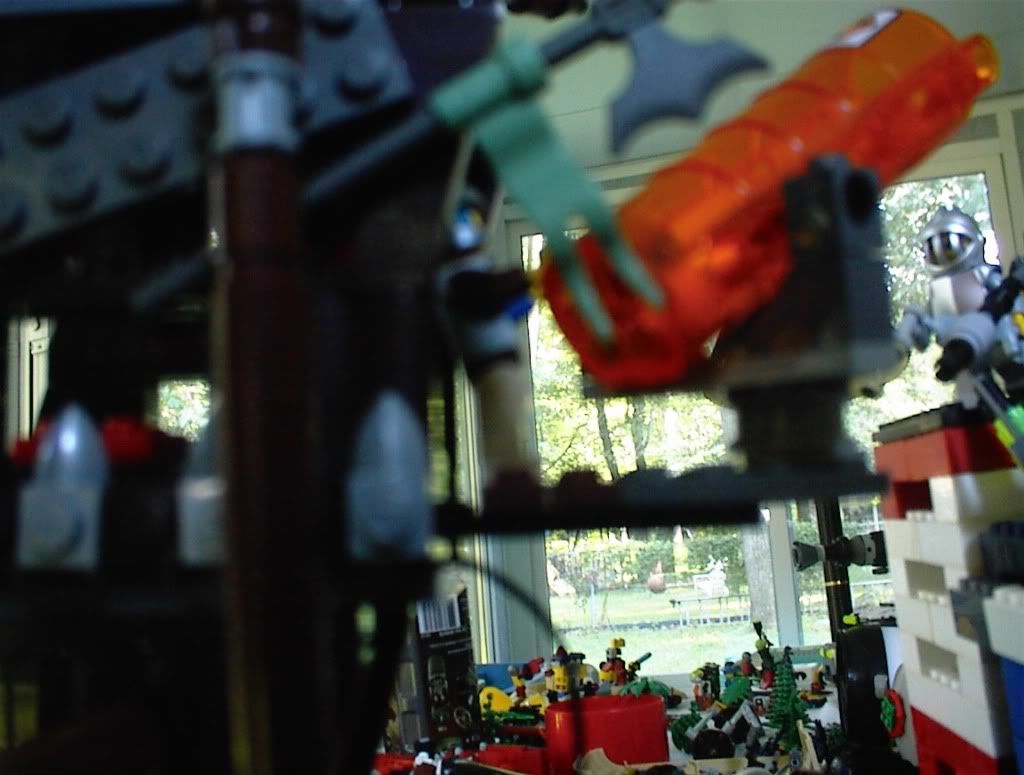 It doesn't appear to fire any visible beam, but it's definitely causing those wierd lights on Copenhagen's summit. If you look, you'll see that the Lord Mayor decided not to stick around, and has used his heroic feat to bail.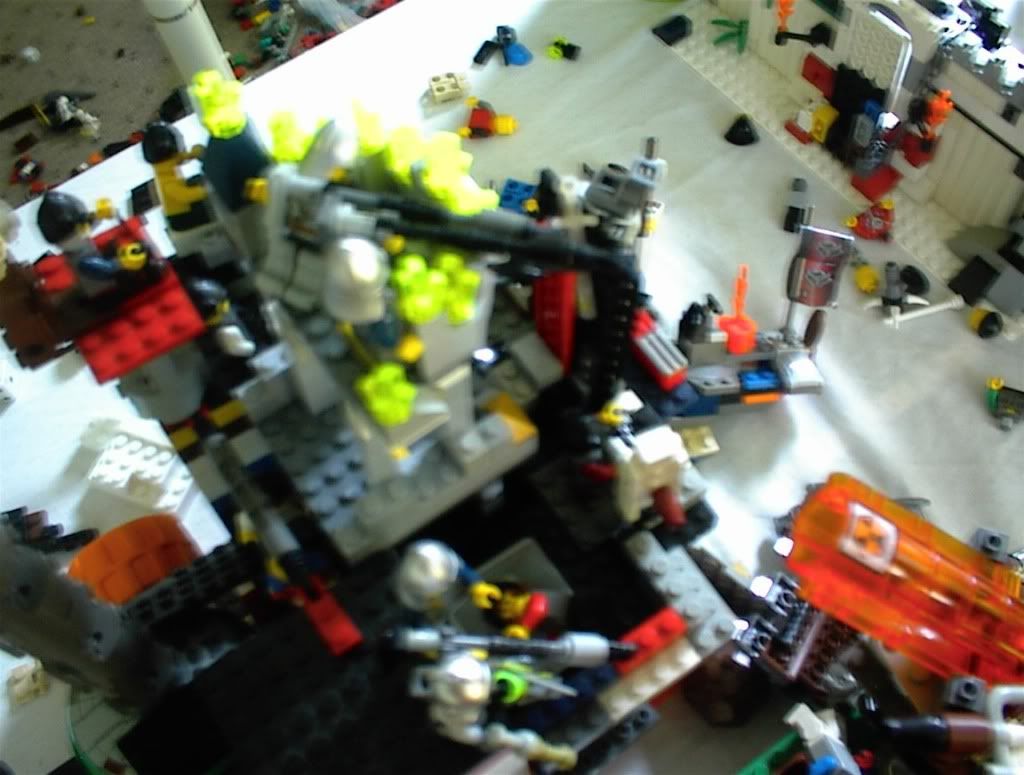 It would appear the cannon, which was known in the Old Days as the MUUR, or Massive oUtput Ultraviolet Radiation, cannon, turns normal minifigs into slathering mutants.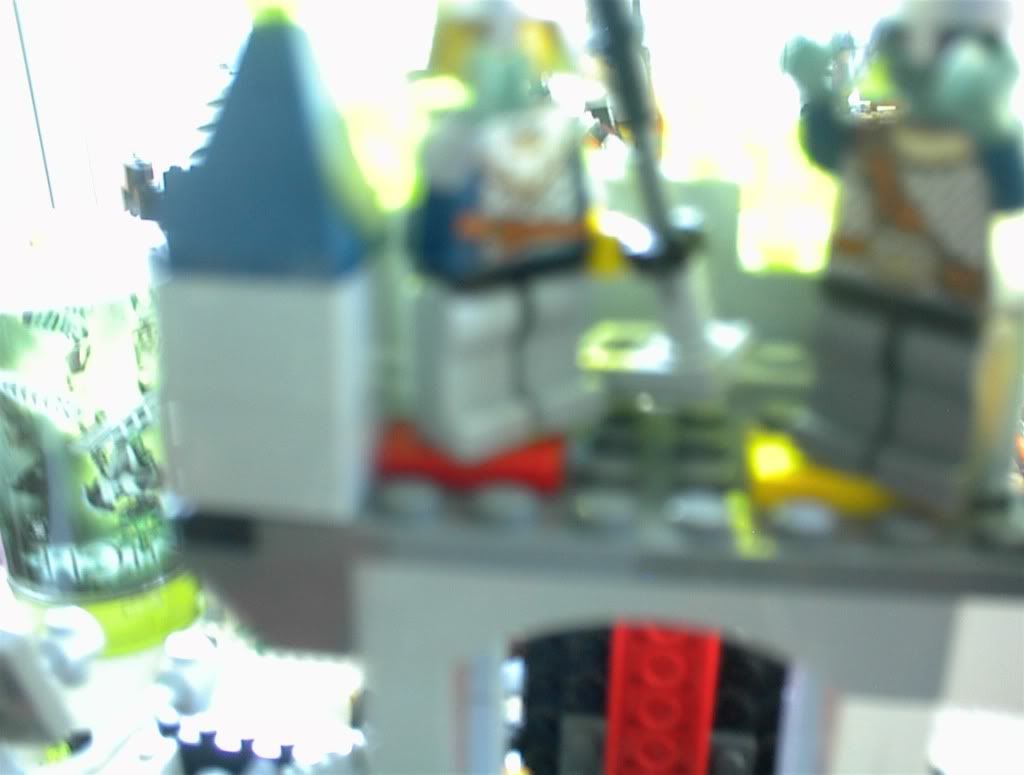 Next, the stalker with the laser rifle opened up on Copenhagen, zapping the Anti-Stalker trooper.
Listen to
this
while looking at
these next few pics.
When he was done, the Anti Traction Captain had ended up on Copenhagen's rim, opposite Clydeside.
The Red Ninja then used some Spyder Gymnastix to get into range to fry the Stalker operating the crane.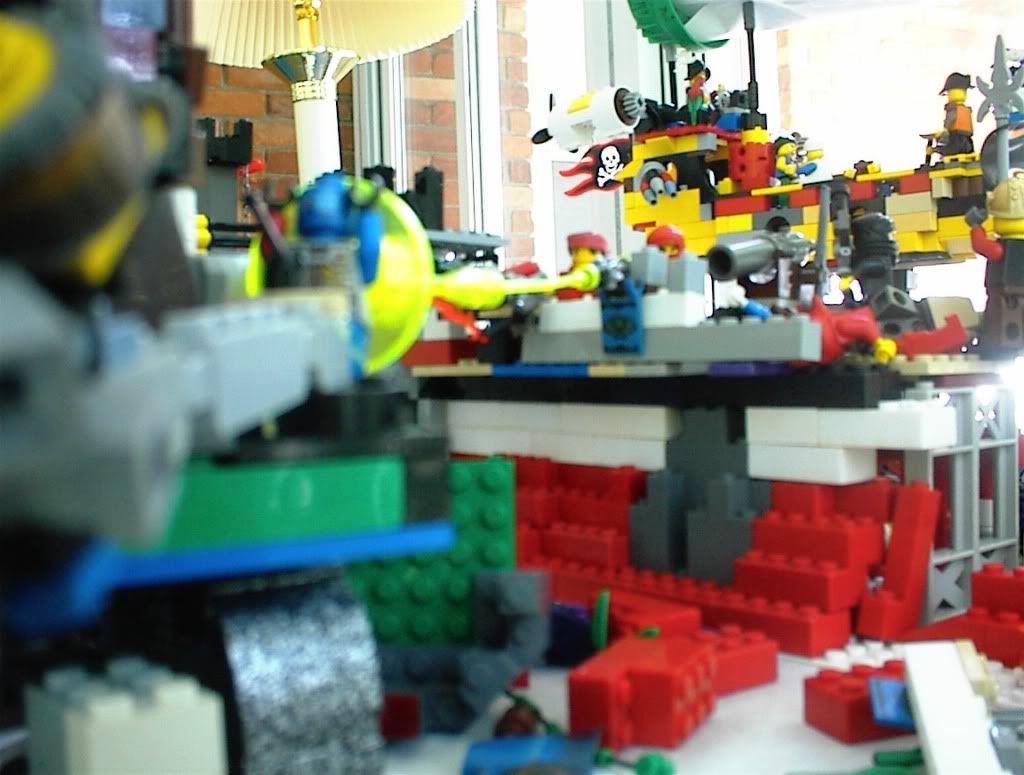 The Black Ninja then tried to chainsaw the enemy air captain, but ended up giving him his chainstaff instead.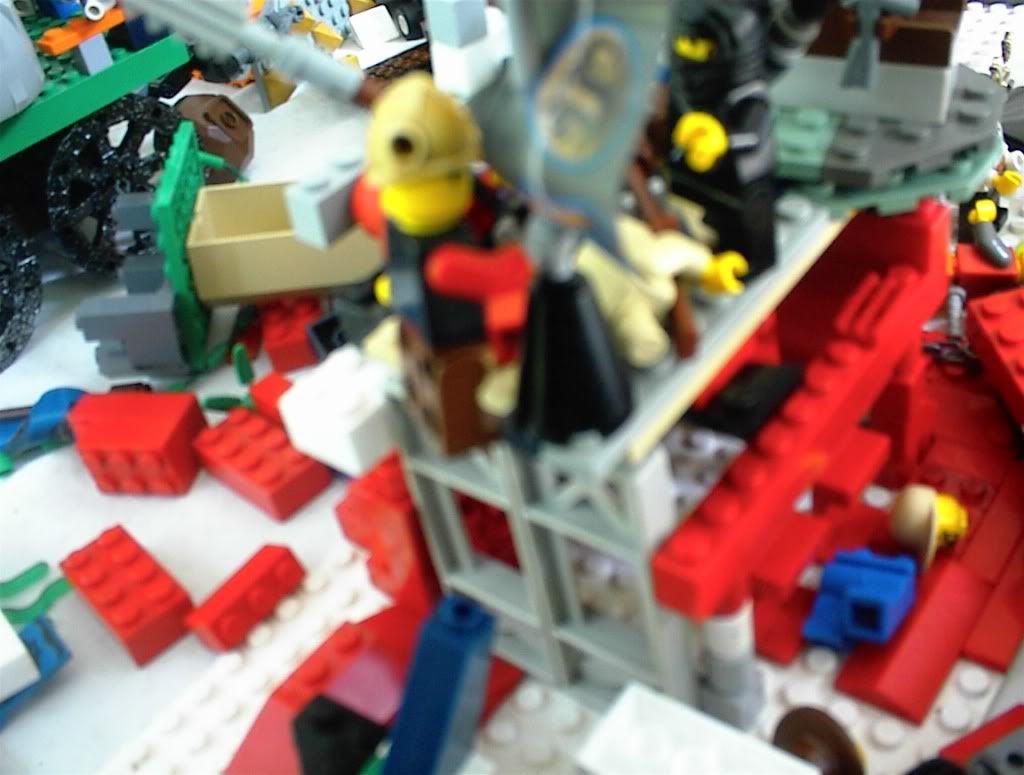 Then, General Toryu retrieved his sword, climbed up to the howitzer, and used it to destroy the MUUR cannon.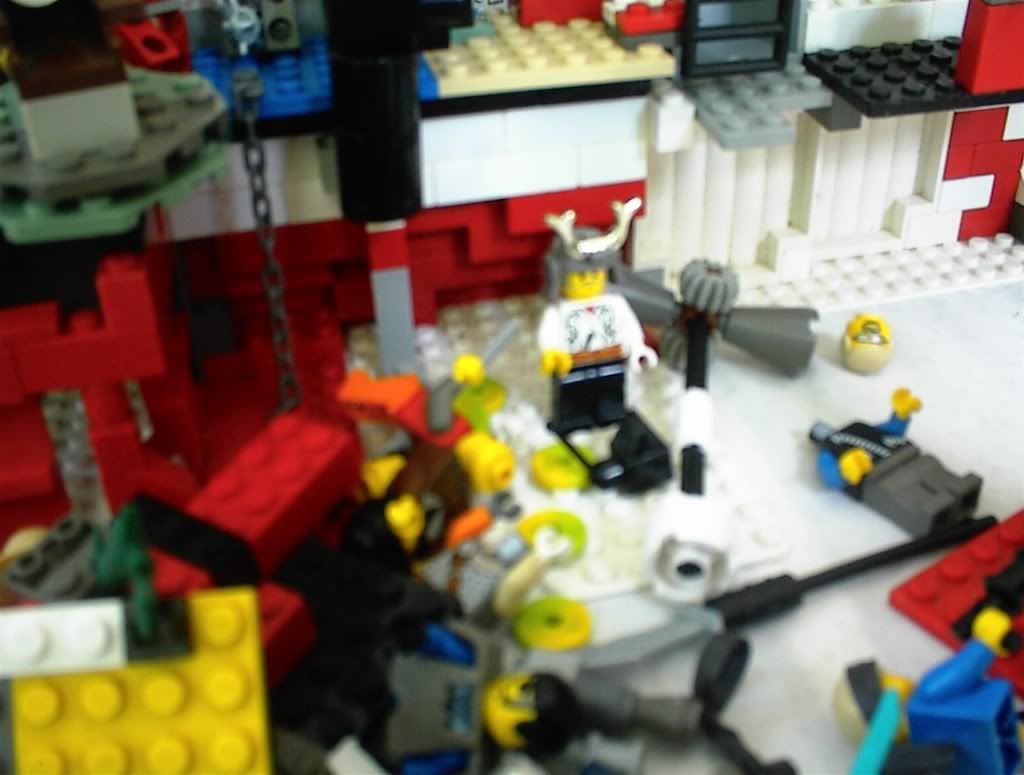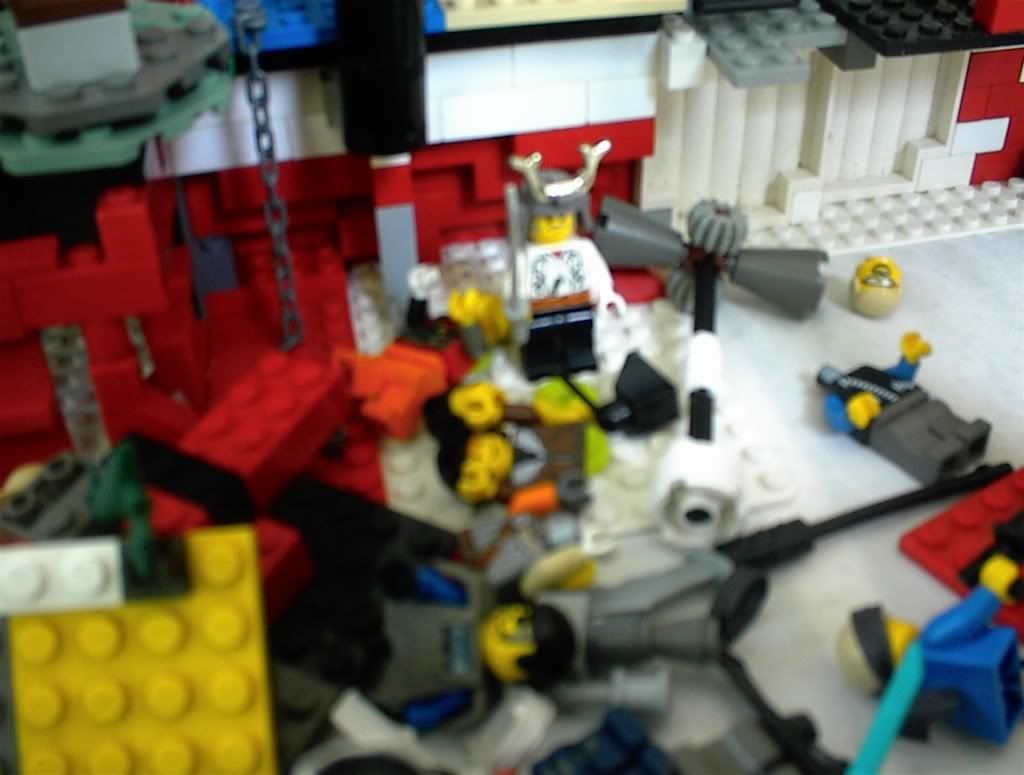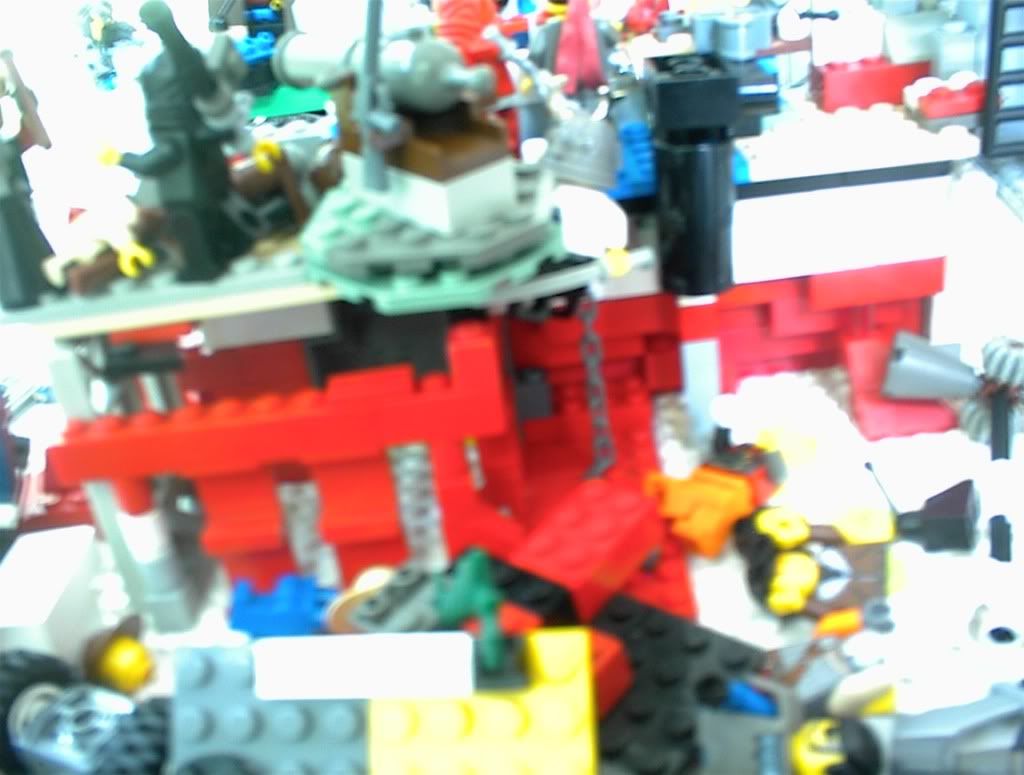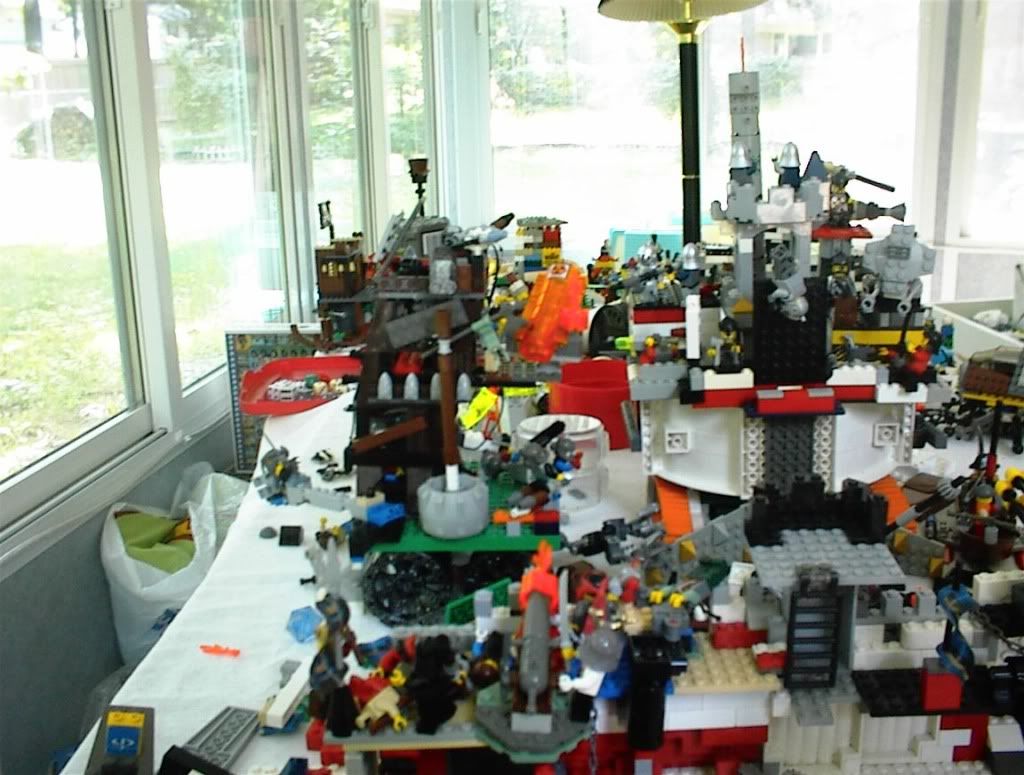 NOOO! STUPID ONCE BORN, YOU HAVE DOOMED US ALL!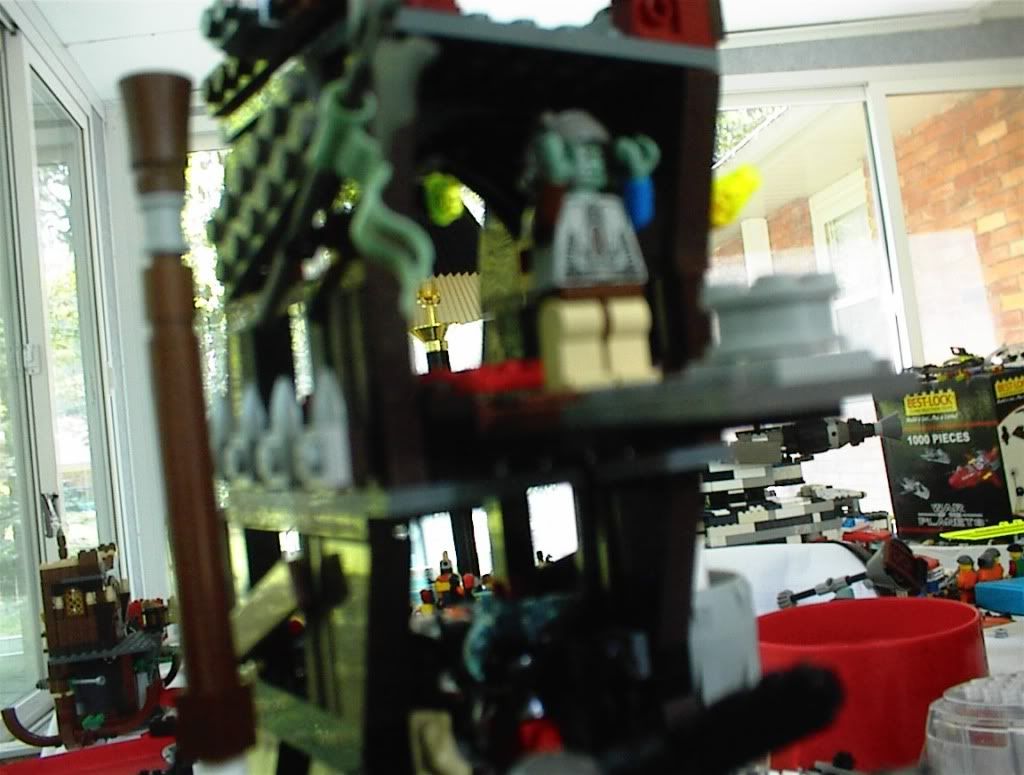 The last Elite Samurai then attacked the Skybreaker with a rocket, doing minimal damage.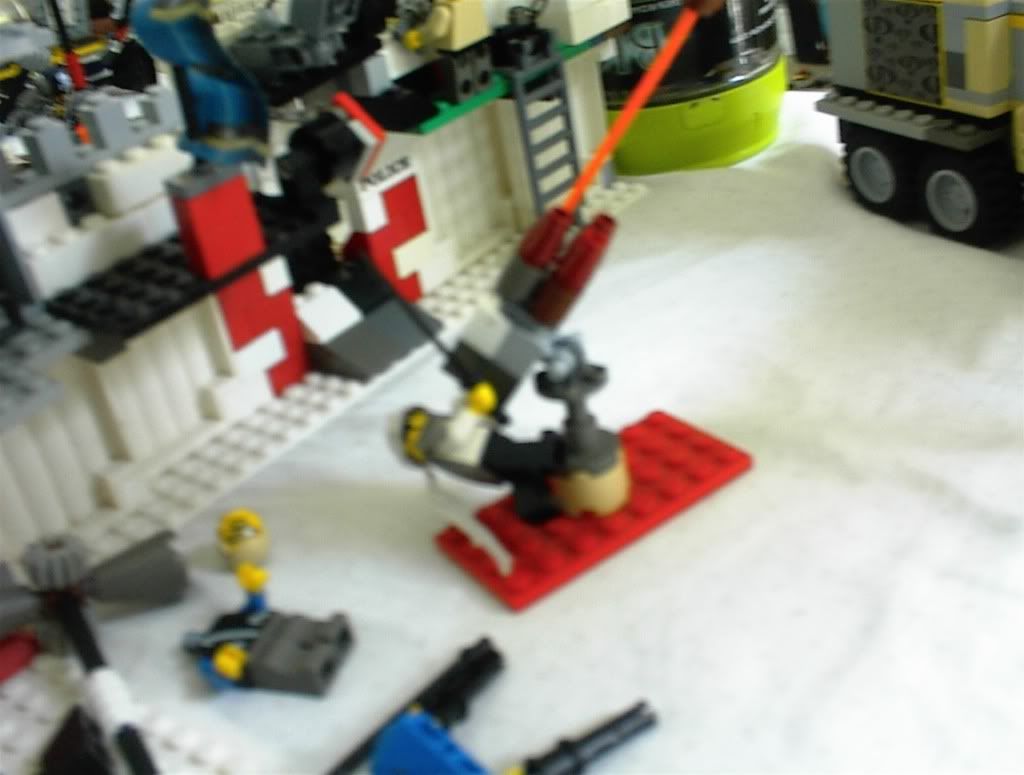 The Iron Dragoneer then fired his weapon...
Hitting a rack of unused rockets...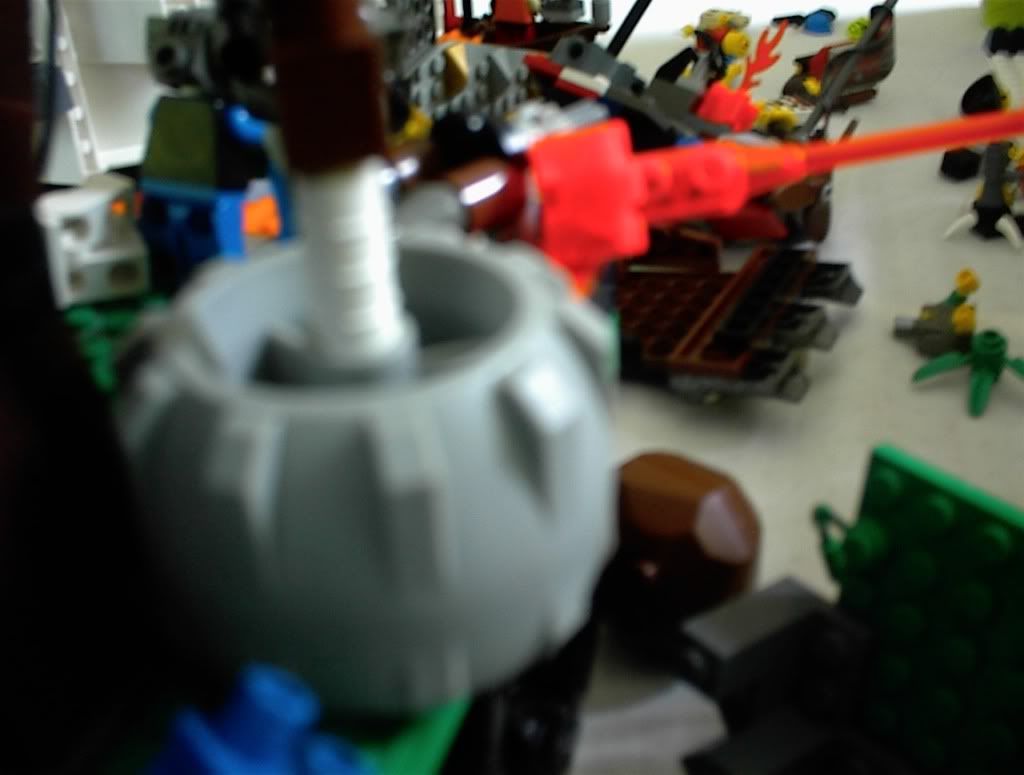 Which then fired into one of the main boilers...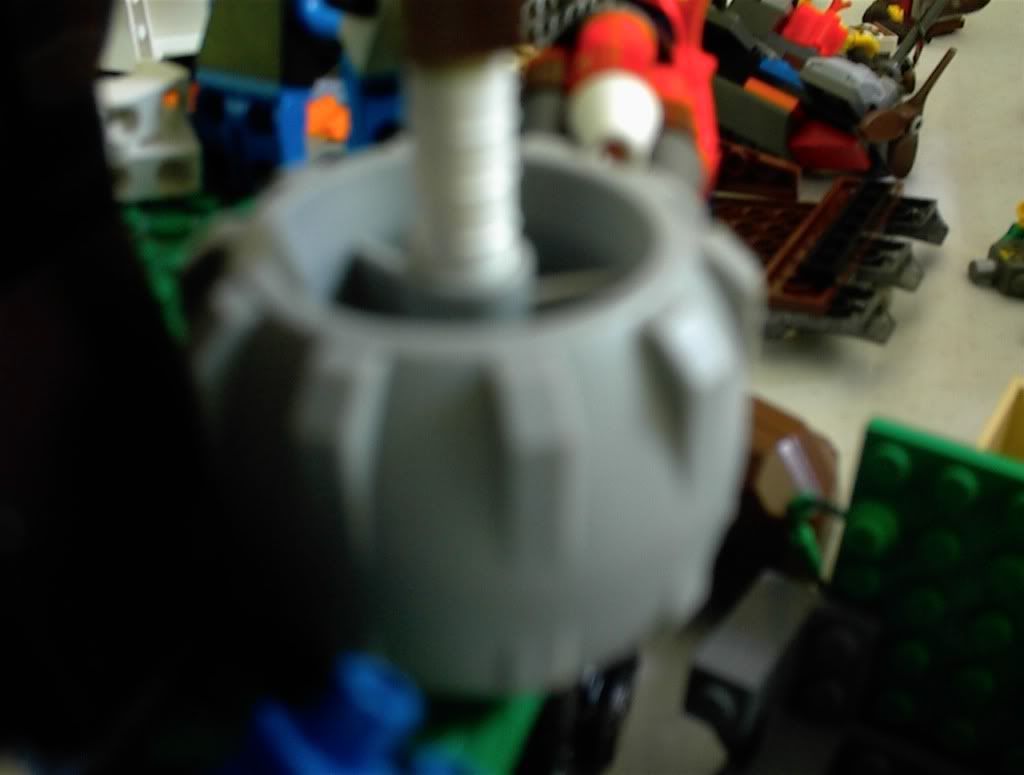 The resulting explosion blew out a substantial portion of Clydeside's main tower, which fell over, crushing all the stalkers in a firey splinterfest of doom.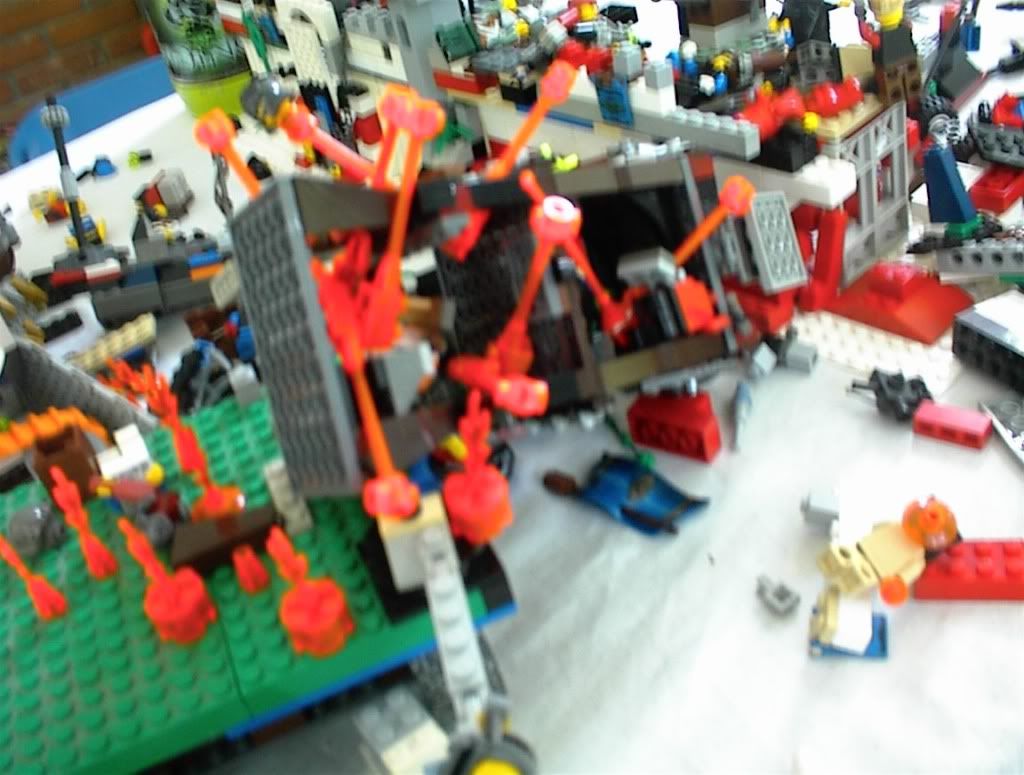 IRON REVENANTS:
ELIMINATED
Lord Cloudsword then stabbed the homicidal medik to keep him from doing more damage.
"Et tu, Brute?"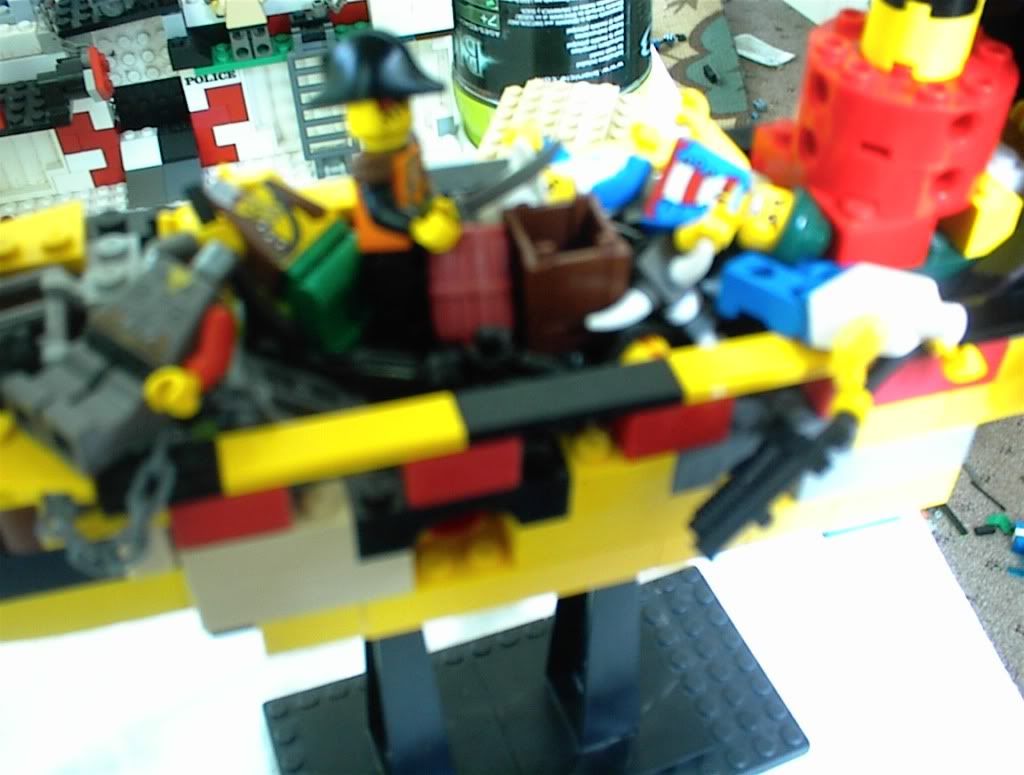 "Well men, there's only one honorable course left to us."
VRRRRR FWACKOOOM
COPENHAGEN:
ELIMINATED

ANTI-TRACTION AIR FORCES:
ELIMINATED
An Overwatch of the destruction.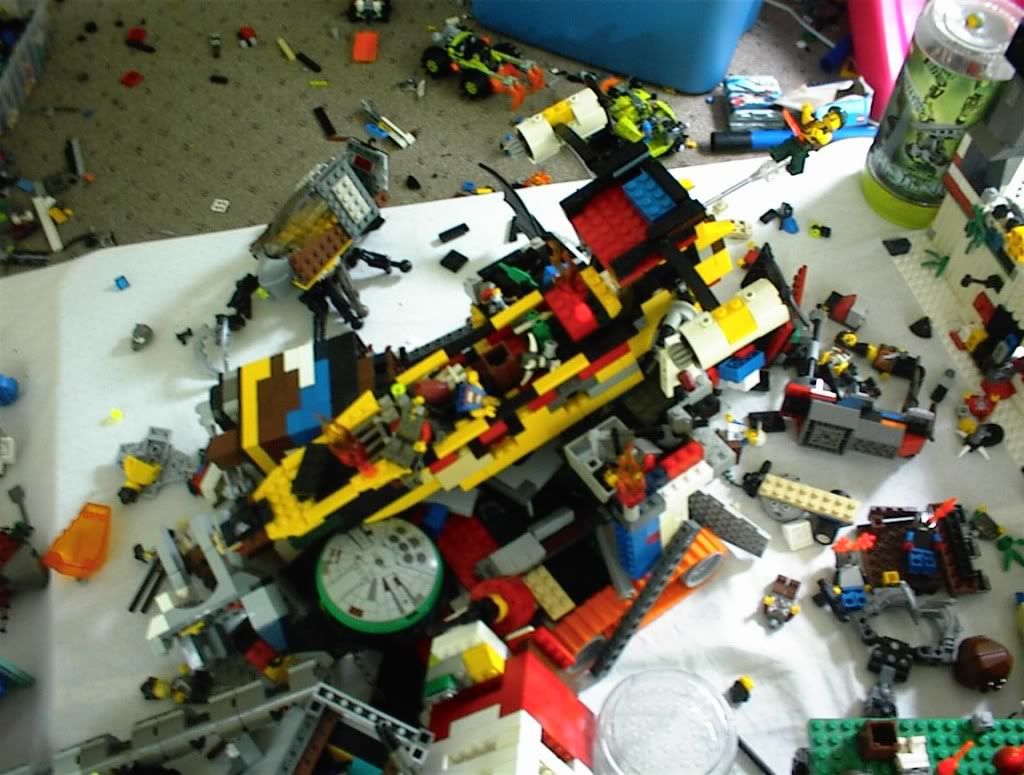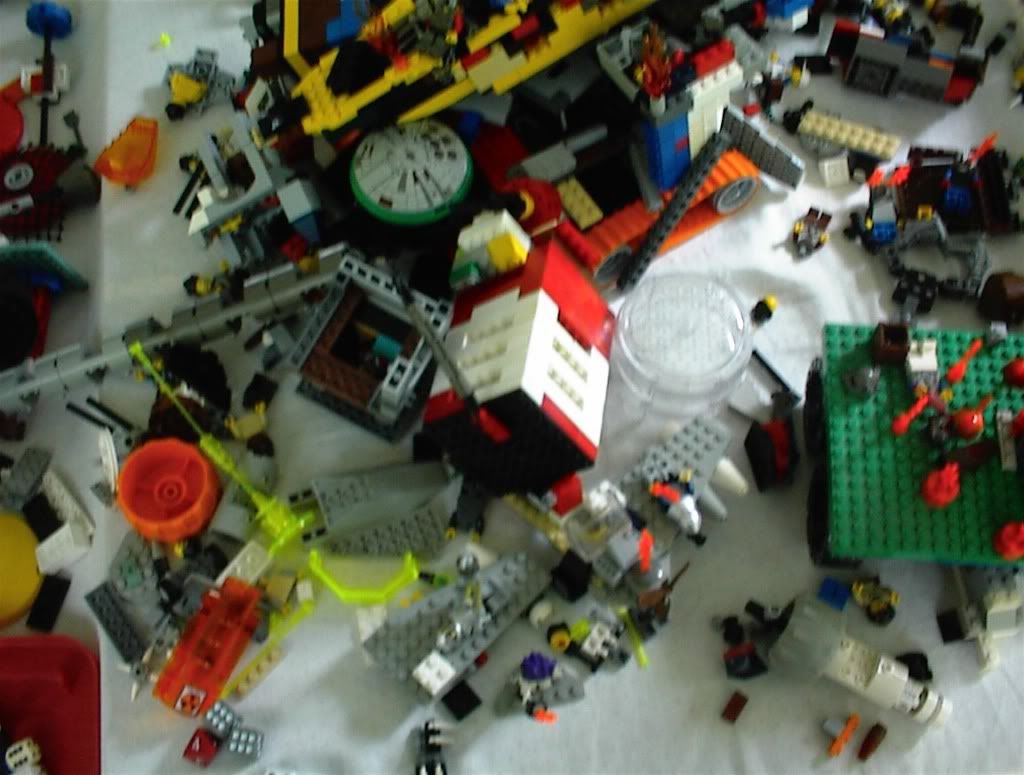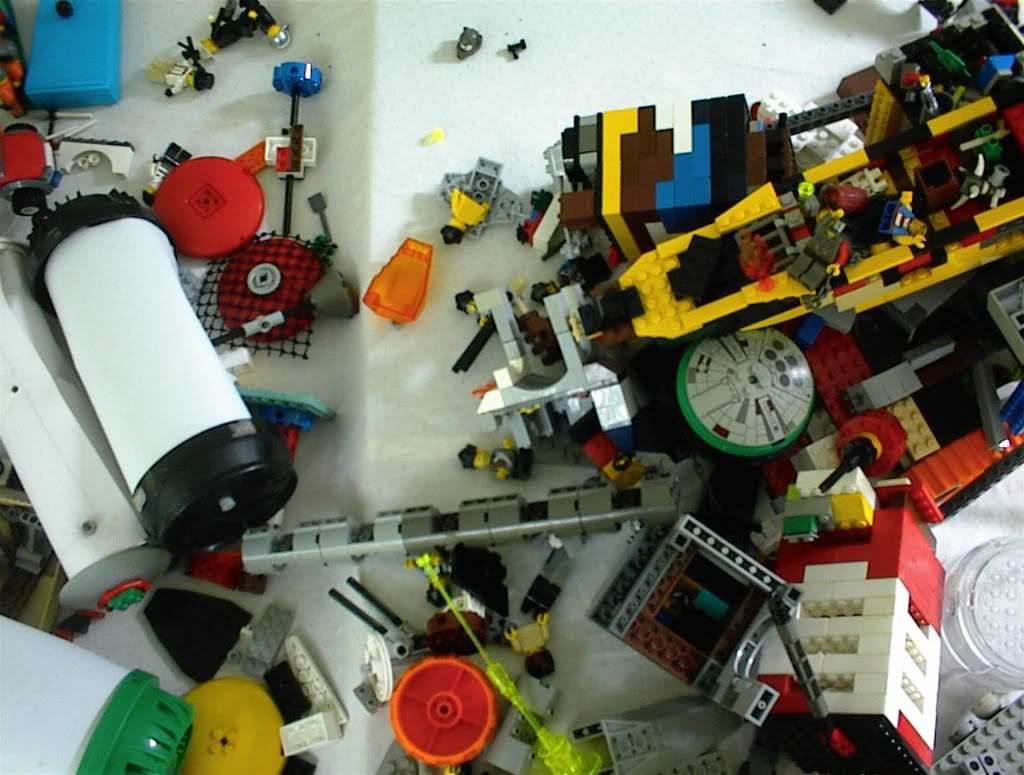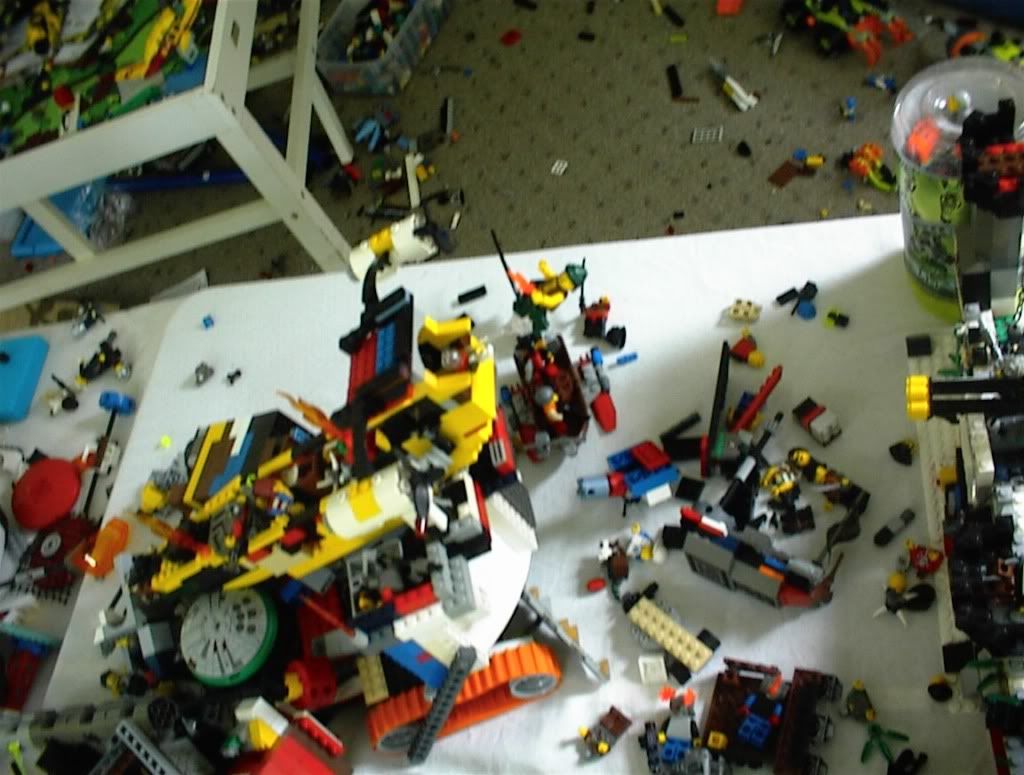 Pictured is the only surviving Red Eagle, whose impressive armor protected him when even his Lord's heroicness failed.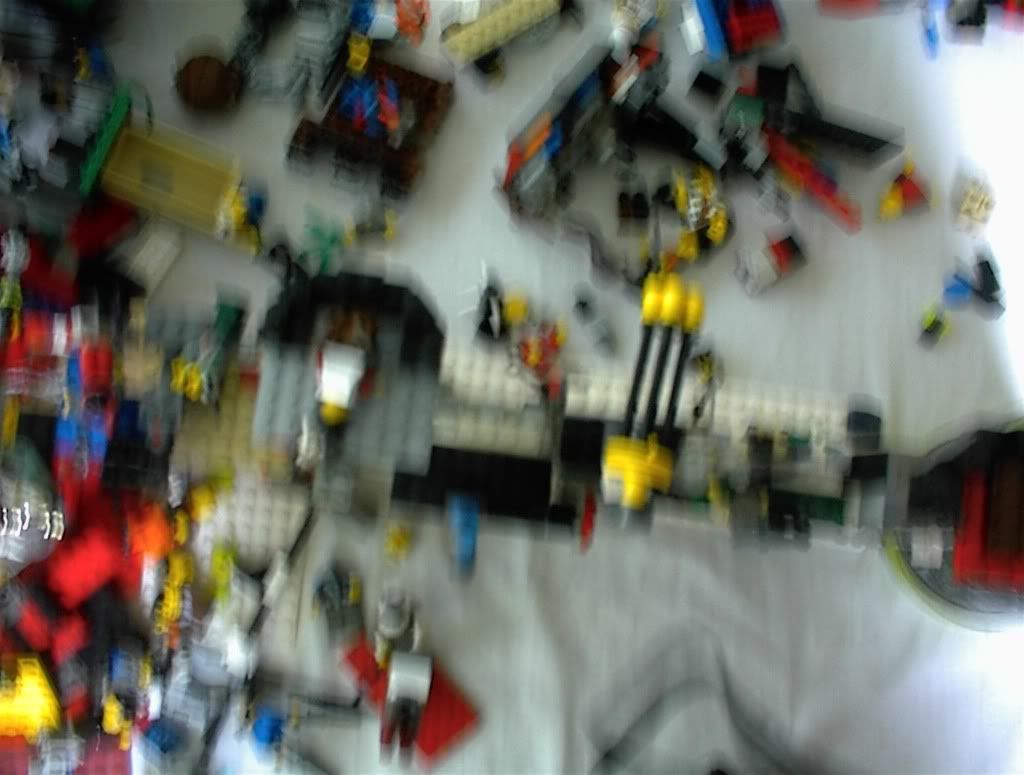 This battle had so many casualties of firey pwnage, Death Department created a new Death to collect all the souls. His name? Death by Firey Pwnage.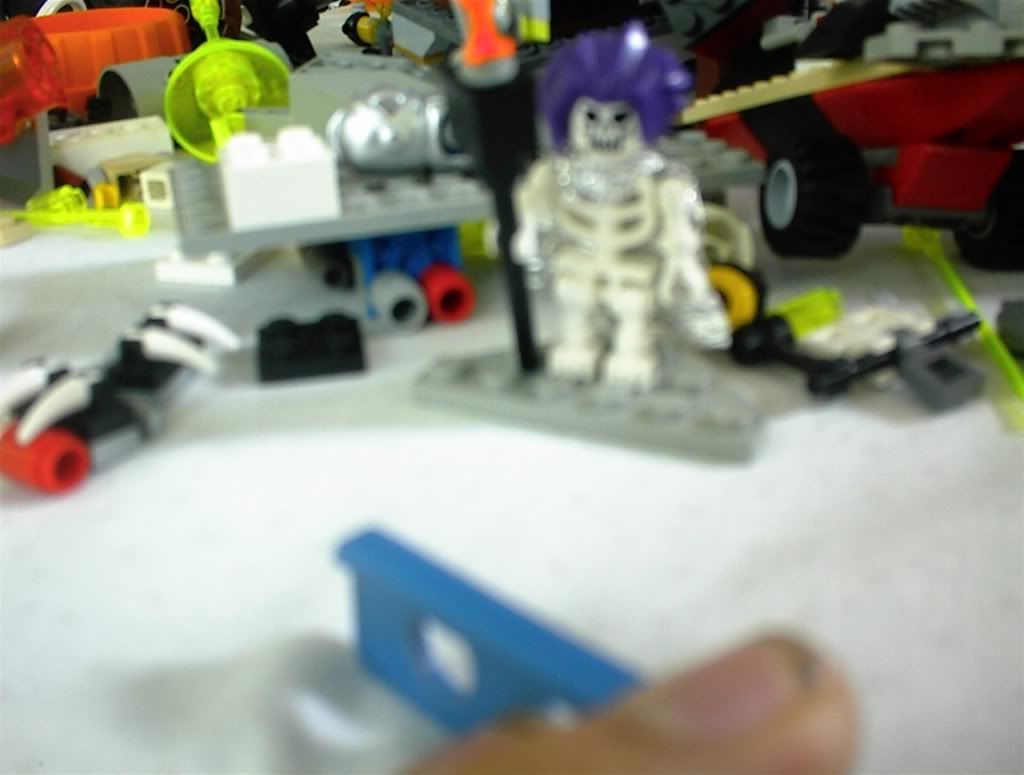 Oh, PS that Blackband RPG-er got into the mechasuit.
Overwatch.
With the destruction of Copenhagen, the Objective Victory goes to the Citybusters and Allies.
The following is an ass of who and how many troops survived to the end.
Citybusters: 7 minifigs+hero
Red Eagles: 1 minifig
CAF: 1 hero
MVP award goes to theblackdog. The Skybreaker was actually only supposed to fire into Copenhagen's jaws, but Lord Cloudsword failed the feat, so they rammed it instead.
Host's Choice award goes to lrdofbricks, he was always prompt with his orders, and never left me hanging for days on end.
Patience Award goes to RLDC for not quitting on me, even though his secret faction didn't pop up until the last turn.
Everybody who got awards will be offered a spot in my next forum battle, if it ever materializes.