A new creation by
moi
, I think it's pretty good and I don't care about criticism.
The Parakeet Light Mecha, designed for close-quarter fighting. Deployed in urban areas, although it can also be used for raids. It is fast, intelligent, lethal. (Note, it is meant to be lanky as hell).
The Parakeet is operated manually, either through suit with monitor, by AI, or by laptop.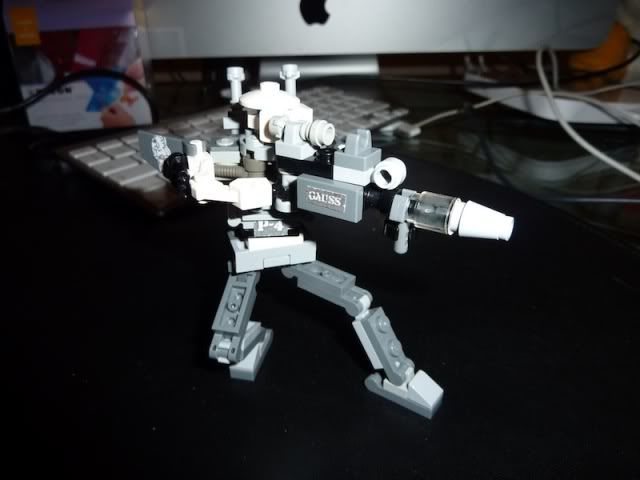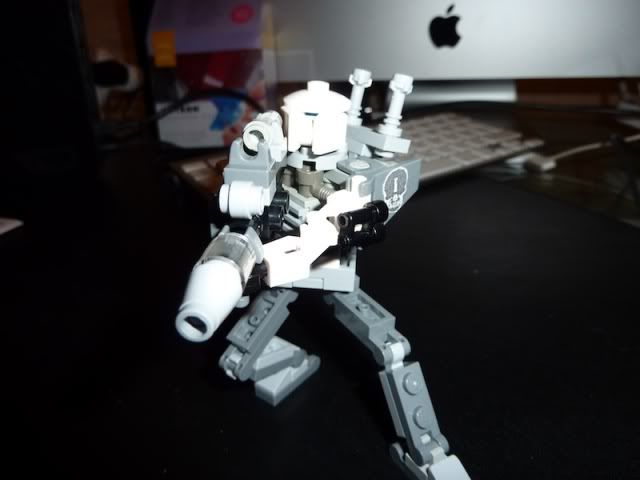 Designed by Tsavo industries, it was originally designed to assist metropolice in the tight environments of a city. However, it has been found to be a good scouting unit, and an accurate sniper.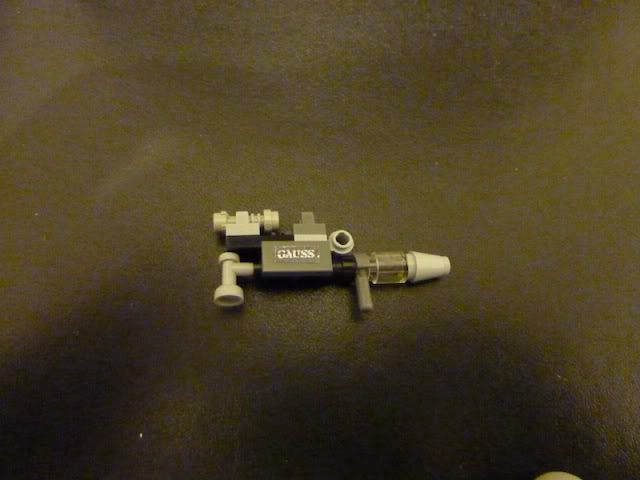 Typical weaponry used are Gauss, Glass and Laser rifles. This is a gauss rifle, which fires a 4mm needle at incredible velocities through the use of a magnetic field. It has been pre-installed with a telescopic sight, although this is detachable, where the iron sight is usable.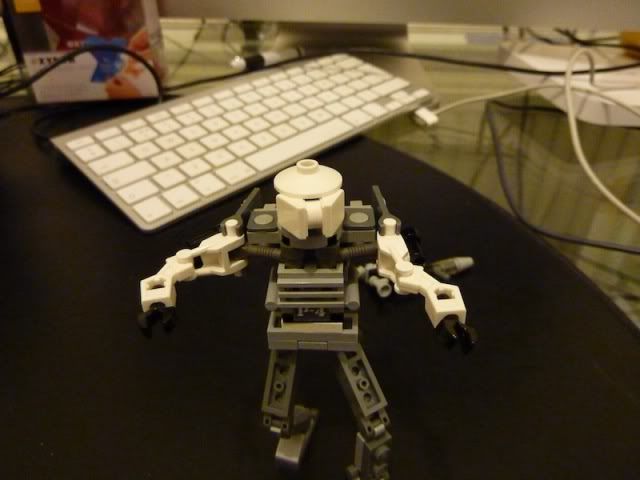 The arms are very long, and are adapted to using many weapons. The manipulators are interchangeable, allowing for rotating cutters to be used instead of hands, or a riot shield can be clipped on.
Above is the back of the mecha. As you can see, the heavily armoured head has a weakness, allowing shots to hit the "Sense" Centre of the robot. The main Computer and "brain" are in the torso.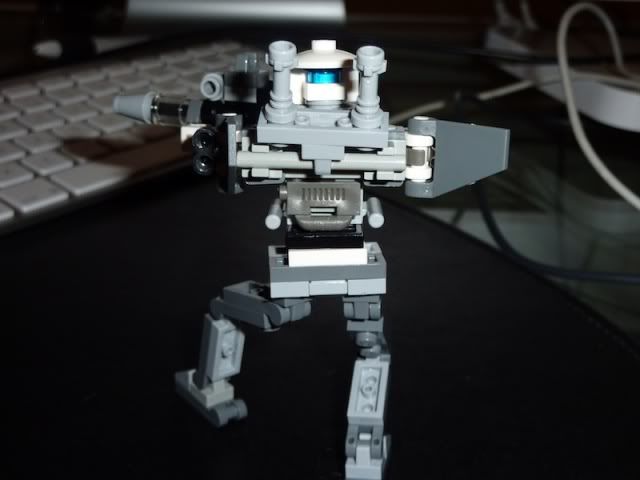 Another back view: The stalks fold down for compactness, but when unfolded they pump smoke out, screening the parakeet as it runs through.
Underneath is the power pack, an emergency reserve of power.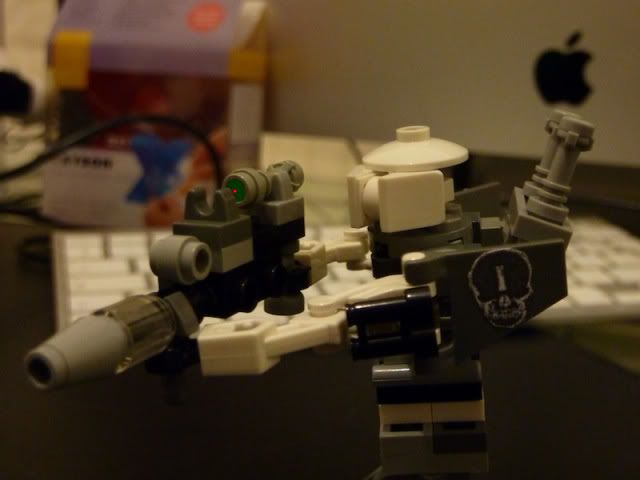 The panelling on the face armour is directly linked to the processor, and allows the Parakeet's sensors to link with weaponry. Here you can also see the weapon's smart display in action.
Finally, insignia, the parrot design on the right shoulder, with any unit designs on the left.
This is not for the Albionic Company, this is... something else.
Moar to come.