Magus Guild
Queen Lara focused on the ghostly warrior opposing her while the white mage amassed his power.
With a sound like a clap of thunder the white mage smashed his staff down into the ice wall.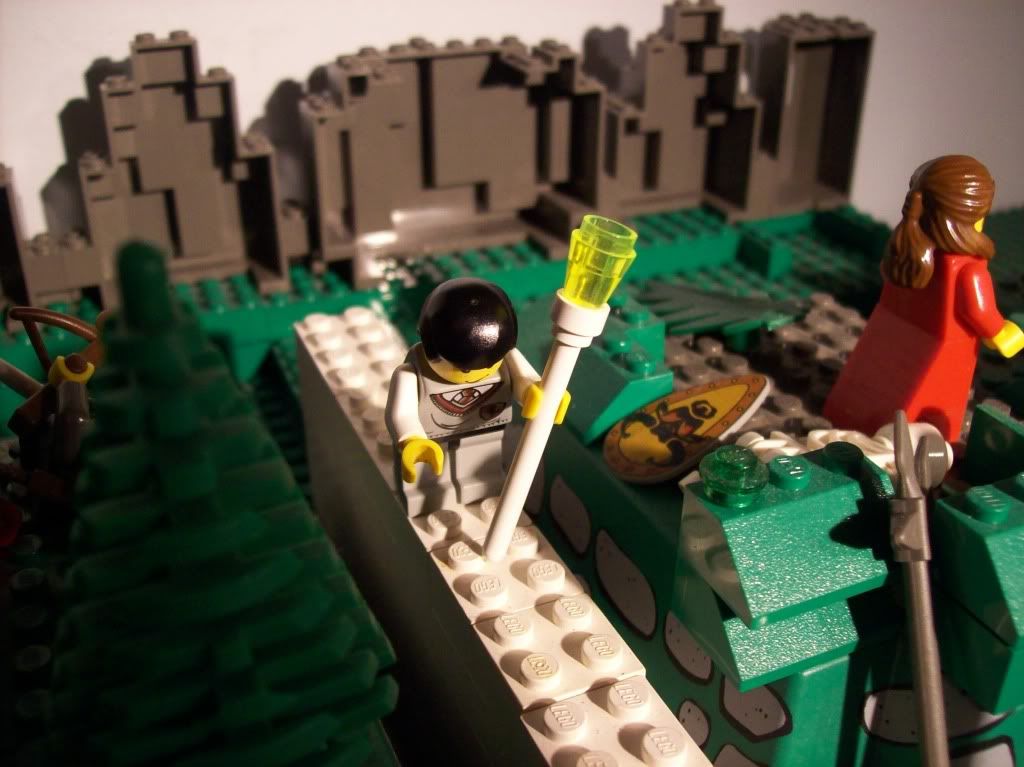 It shook, but didn't fall down on the Bull East as he had planned: the soldiers were already out of range anyway. It appeared the quality of Lara's creations could turn against her.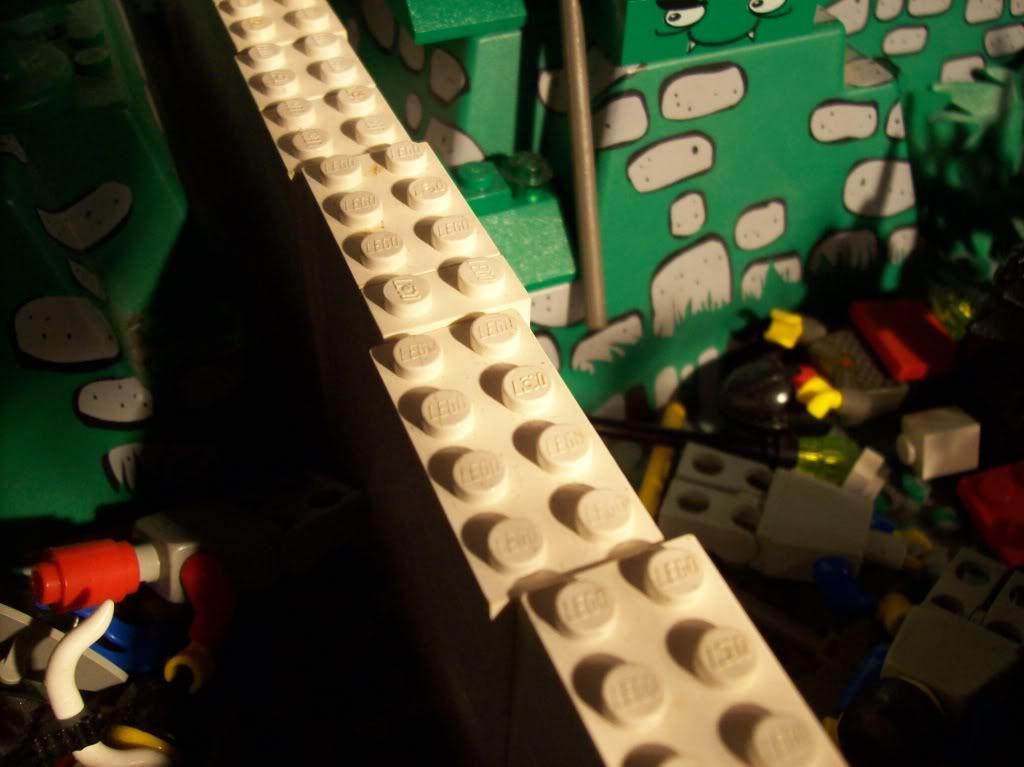 Meanwhile, the undead phalanx had been turned to dust. The East leader cursed inwardly.
Lara: "Quickly now. We're nearly there!"
There was no ladder on that slope, but that was no big problem for the higly trained Magus Guild.
Bull West
The slow West heavy moved on to the ladder. He pondered on what could be the best way to climb it wielding such heavy armour and equipment.
Two phalanx felt more for moving to aid their comrades than to walk the slippery ice wall while being subjected to enemy fire.
Dwellers
The ranger still stood his ground as the axeman charged over the ice wall, towards him. He prepared, determined to cover the retreat.
This guy found out the hard way his companions had made the right decision.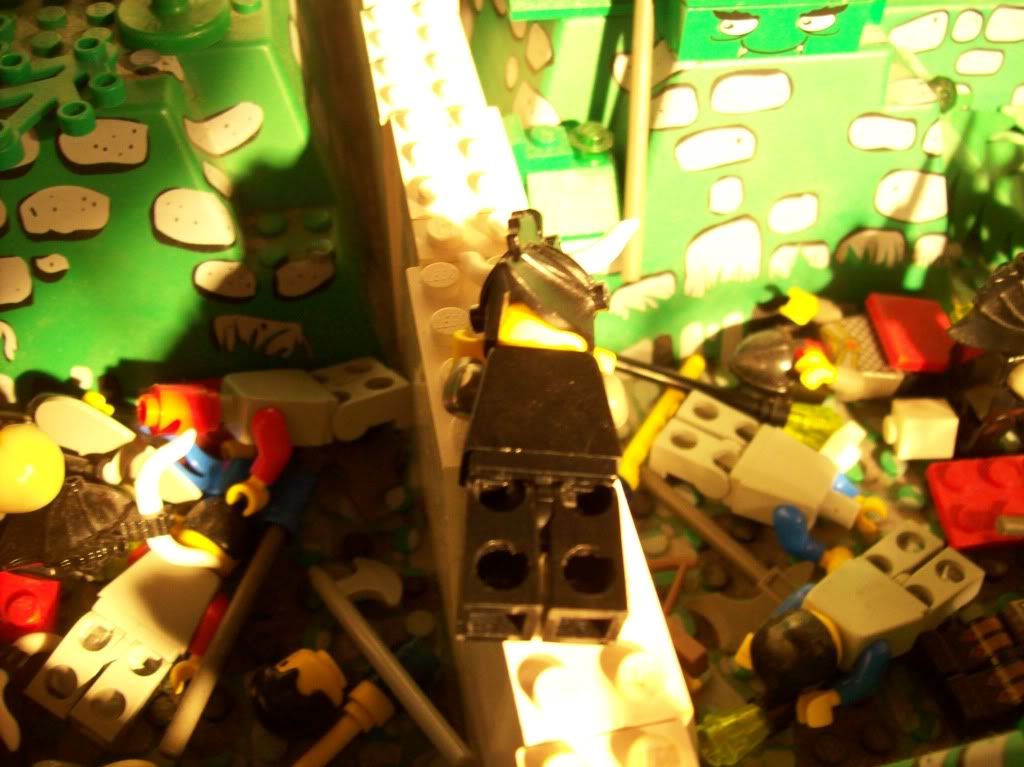 Bull East
The East quickly charged out of the valley. One heavy moved to cut off the enemy's escape route.
The leader, confident because all of his previous heroic feats had been succesful, picked up a sword and attempted to throw it at the nearest Starcape to minimize damage to his troops.
Dice Karma, the Brikwars Deity of Ironic Punishment, took this opportunity to strike, however. The leader crit failed the roll and hit his own heavy in the back, dealing him a hit.
Imperials
Before the leader could apologise the Imperials fired and dealt him a second, fatal hit.
The Imperials then changed their mind and attempted to move the wagon back, then move it forward again to crash it into the Bulls. (This pic also shows the crossbowman shooting a Starcape, which of course happened before)
It didn't work completely. This guy was run over. He's not dead but he'll be busy getting up next round.
This guy thought he had the greatest plan ever.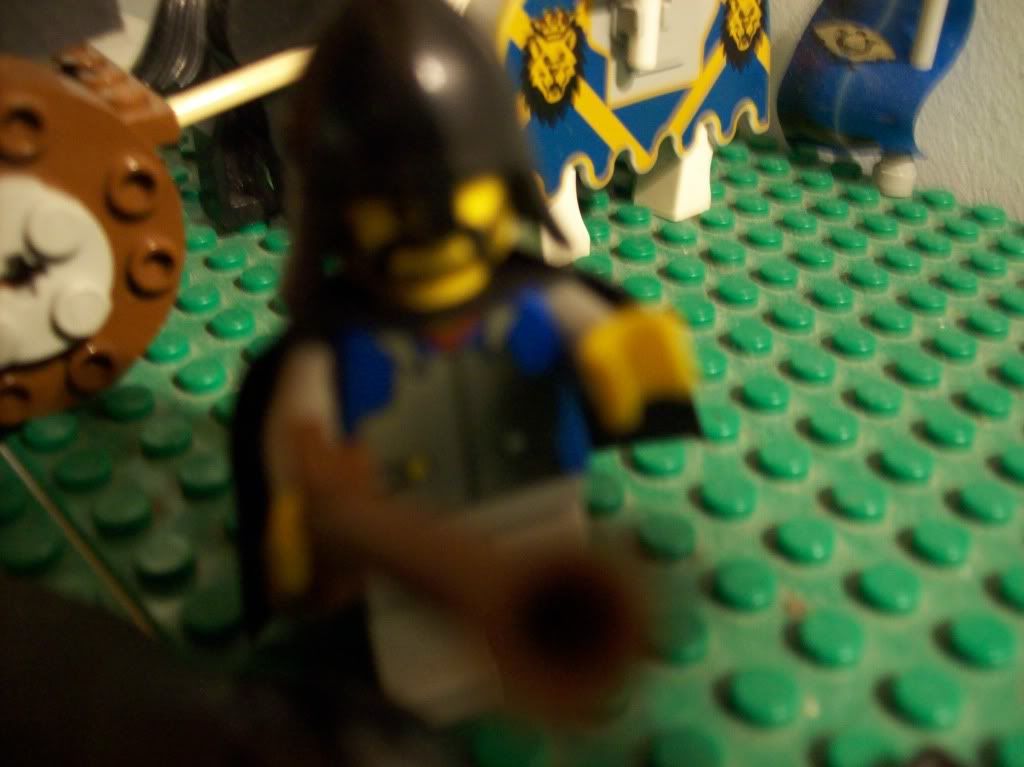 Running back and forth, he worked together with the hero to drag one of the gunpowder barrels they had with them onto the driver's seat. The Starcapes on the other side then opened fire on the barrel.
It was a hit, causing a nice explosion. Sadly, the soldier who had come up with the plan to set the wagon alight was out of movement points after placing the barrel and was caught in the explosion.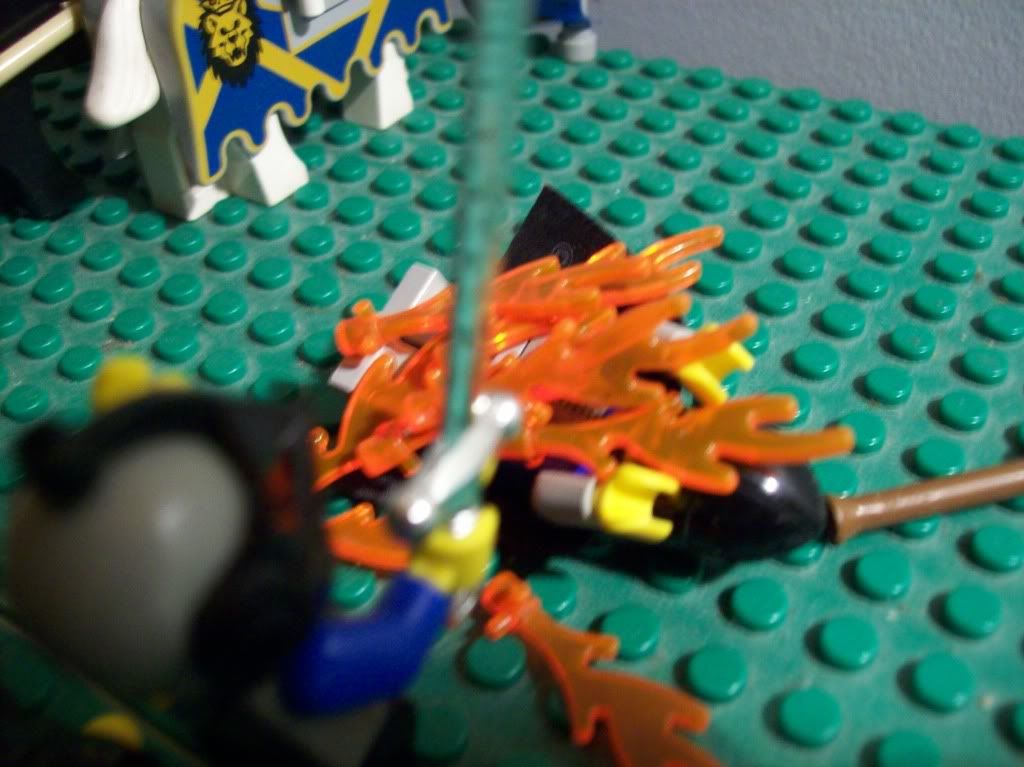 The guys on top of the cart, both the dead as the living, were sent flying.
*THUD* "Doh!"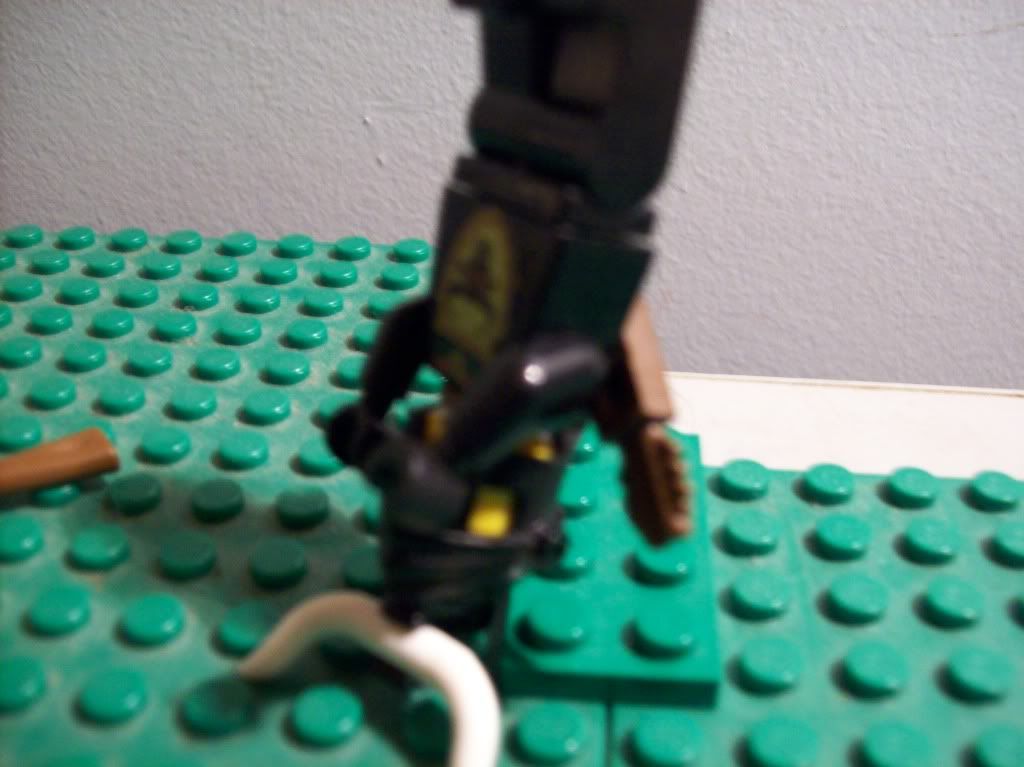 *THUD* "Doh!"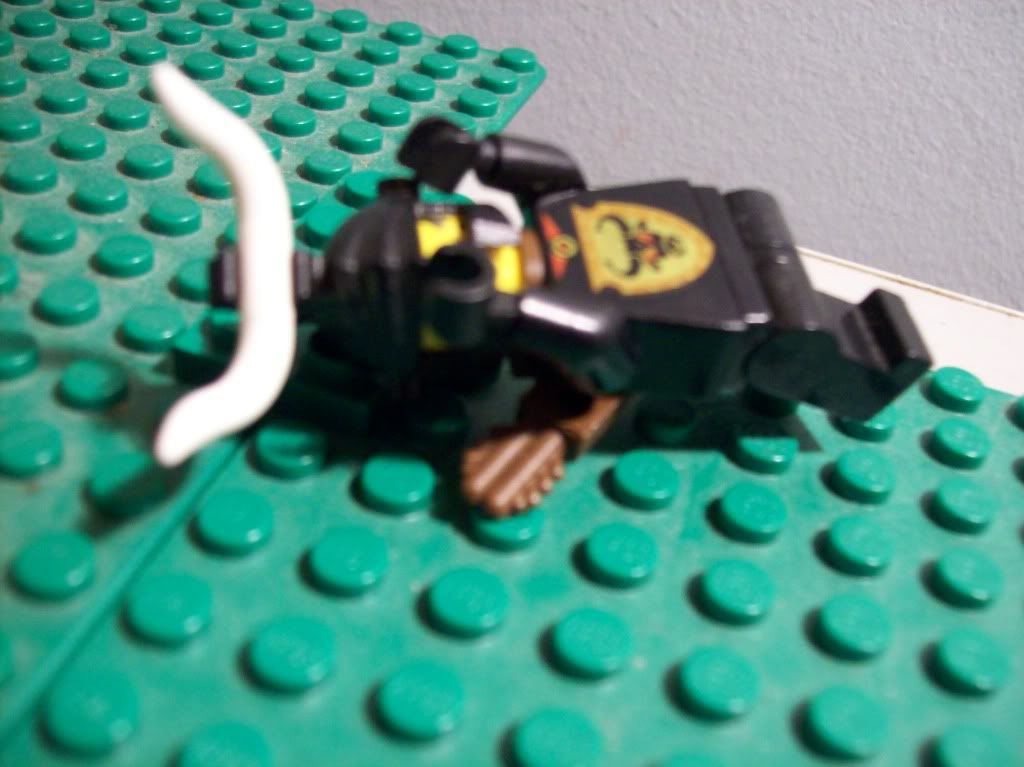 *THUD* "..." (he died)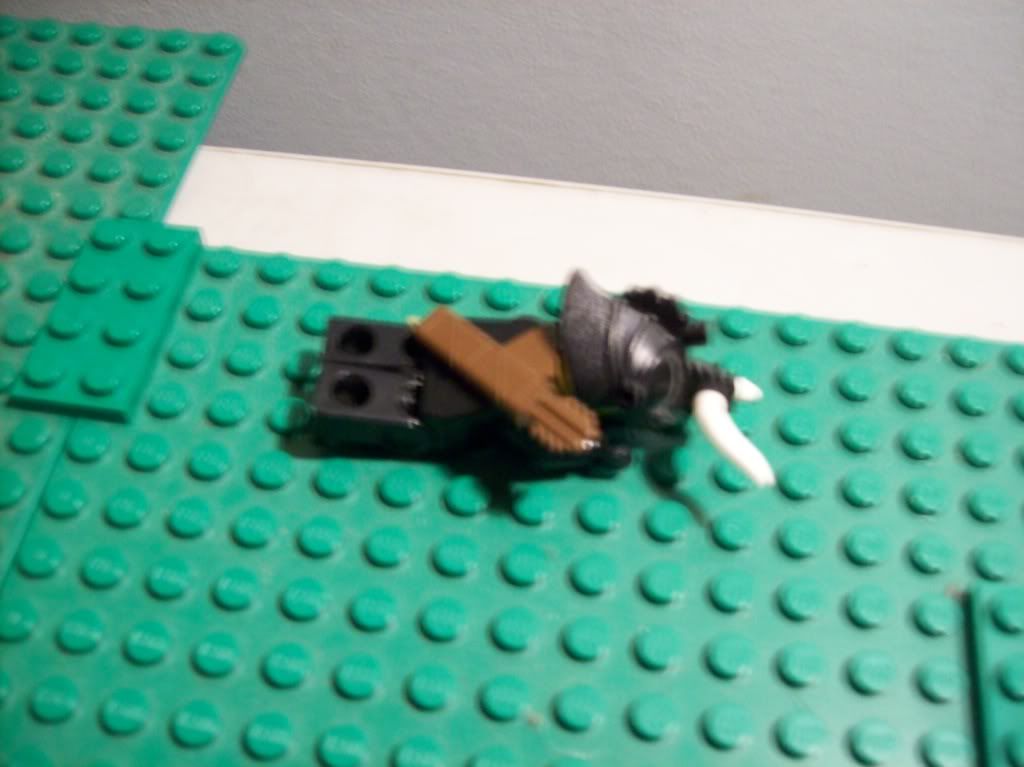 The poor horses were also caught in the blast and set on fire. They deserved better. Or not...