Magus Guild
Making the halberd into an improvisational guitar, Lara starts to play as the head happily sings along the first chorus that comes to his mind:
"HARD ROCK HALLELUJAH!"
The white mage quickly plugged his ears.
And indeed, a fairly hard rock showed up above the East Leader.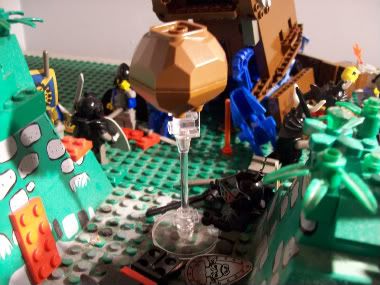 He pressed himself against the side of the wall, barely avoiding the falling rock, which still managed to knock off his visor.
The Killer Queen didn't stop at this. Rather fickle with her affections, she prepared to cast away her newly acquired toy.
into the neck of the heavy. However, his armour barely saved him.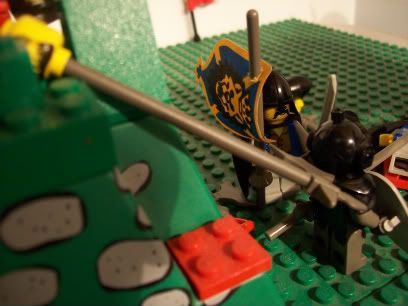 Lost the pics that showed the white mage's attacks and the effects... goddamnit those took me ages to put up. I'm enduring a bit of a crappy week. Anyway the leader died. In the background the axemen rushed upon the remaining imperials.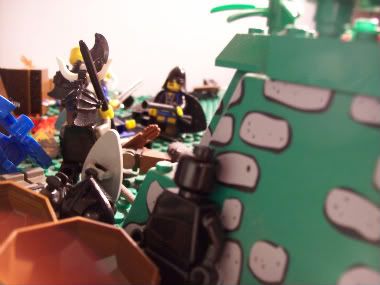 Enraged by the loss of their great leader, the heavy closest to the white mage picked up the sniper's fallen crossbow and fired at his killer, but the mage cast away the bolt. He got maddened by confidence, having managed this so many times already this battle.
White Mage: "HARHARHAR! NO MERE ARROW CAN HARM ME!"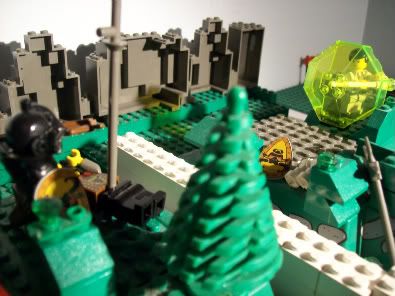 Phalanx: "We'll see about that."
They picked up the crossbowman and ranger's fallen equipment.
Deafened by the loud rock music and his own shouting, the white mage didn't see the attack coming, and was cut down. However, he - quite literally -
went down
as probably the most badass non-hero character of the battle.
There was a LOT of damage in the Bulls' attacks; the hero was hurt but the Starcape heroically defended himself.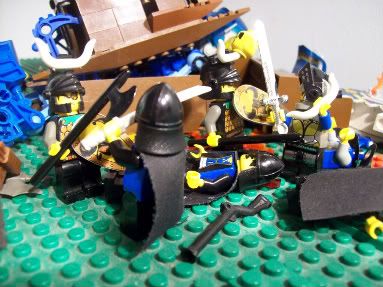 The banner carrier didn't fare as well: the heavy crushed his throat.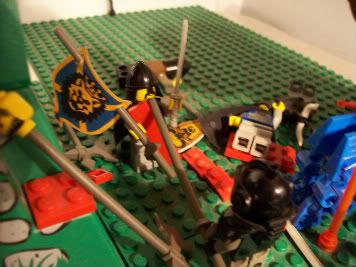 Seeing this, the purple mage decided to show he could give someone a worse death. The wagon jerked forward...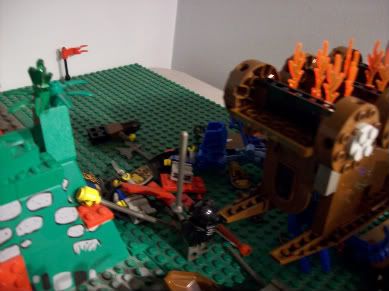 and killed the heavy before he knew what was going on.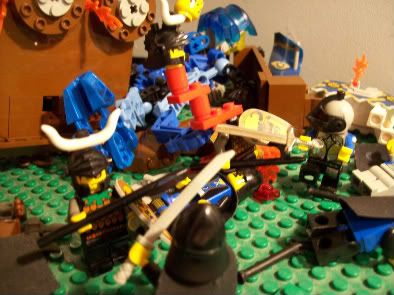 The bodyguard got crazy mad after being wounded.
Bodyguard: "YOU SCRATCHED MY ARMOUR! IT COST A FORTUNE! WHAT WILL THE OTHER GIRLS SAY NOW!"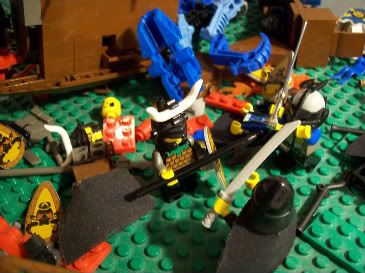 As she began her frenzy, the Starcape locked in the conflict scrambled to get his hands on his gun, with which he was still more familiar. On a sidenote, the last remnant of Bull East was meanwhile eliminated.
Still wondering how it was he survived, he opened fire on the nearest crossbowman.
He took the shot in the face, thus the Bulls' hopes at victory were all but crushed, though they could still make a leap for the queen? In any case, the bodyguard, still frenzied, forgot her manners and followed her sudden urge to:
Warhead wrote:Yell at the Queen to get her Royal High-Anus in gear!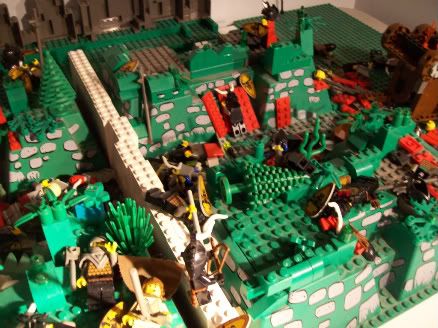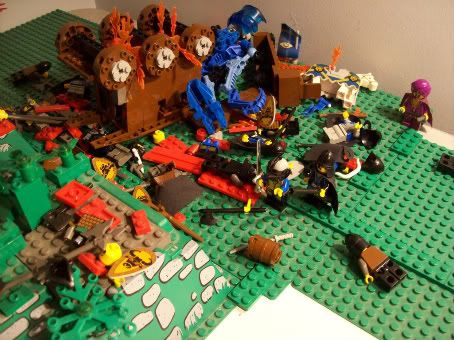 Carnage, anyone?
Quite destructive rolls this turn. Seems I'll have to revise my opinion. Anyway the bodyguard had a double attack, just like the ranger, and it seems to have paid off.