Guard: "You know this one time, at boot camp-"
Guard2: "Sir look!"
Two creatures rushed into view. One was Azmog, leader of the strike forces that terrorised the Imperial's lands and the other Hairgrid, a nearby living ogre that seemed to have fallen to his corruption (or the promise of plunder and women).
On the other side, a desert golem kamikaze and two skeletons carrying a fiery chest appeared.
Lieutenant: "Arms up men! Those don't look like recruits."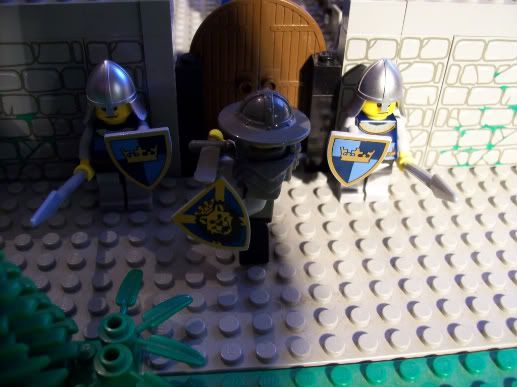 Better interior shot of the armoury.
Overwatch.
Very short turn I know, but it's only just beginning. PM me your orders.