Urban Guard
The guards inside decided to deploy a cannon. In order to do that they did have to clear some crates out of the way and position the cannon in the right way first though, which of course took some time.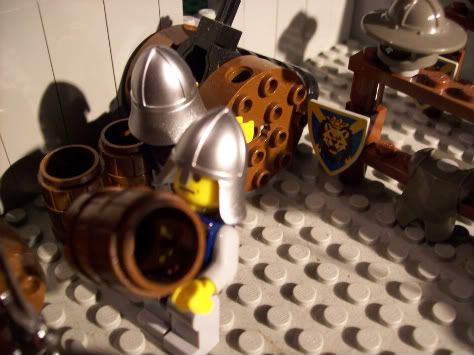 One guard rushed inside.
He made haste to put on some thicker armour.
As any good commander, the lieutenant sent one of his subjects against the enemy first to estimate the danger.
The other guards, alarmed, started marching to the front of the armoury.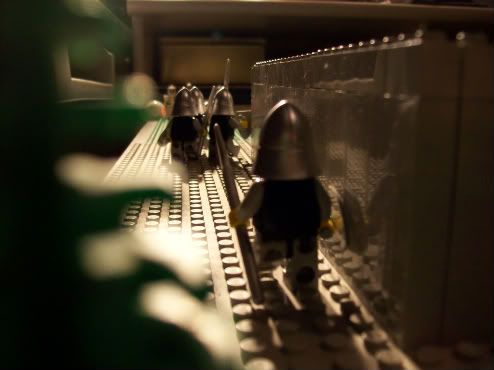 Undead Strike Force
The two segments of the strike force also decided to move closer together.
When in place, their grim commander extended his staff towards the closest human.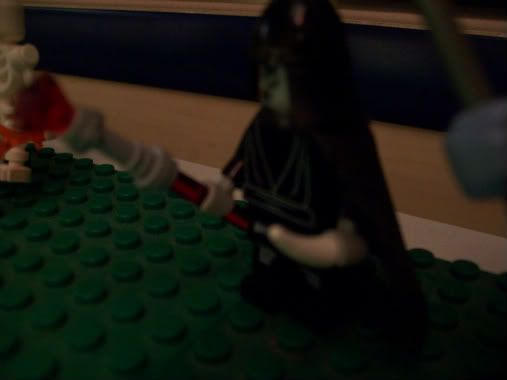 The staff fired with a hollow sound...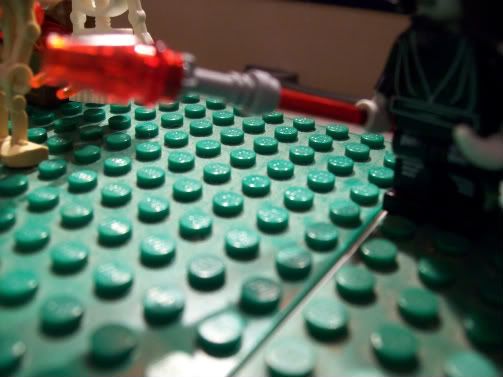 ... doing an insane amount of damage and blasting the guard out of existence.
Overwatch