Undead Strike force
Hairgrid charged the group of spearmen to whack them with his club.
However, one of the spearmen managed to act first (they didn't use their action last round) and bravely sprung forst one angry inch to make contact with his spear. The spear didn't manage to penetrate Hairgrid's tough hide.
His attack failed, but still managed to hit the sole guard member. There was a lot of damage in the strike, but the guard defended himself admirably with his shield, and survived narrowly.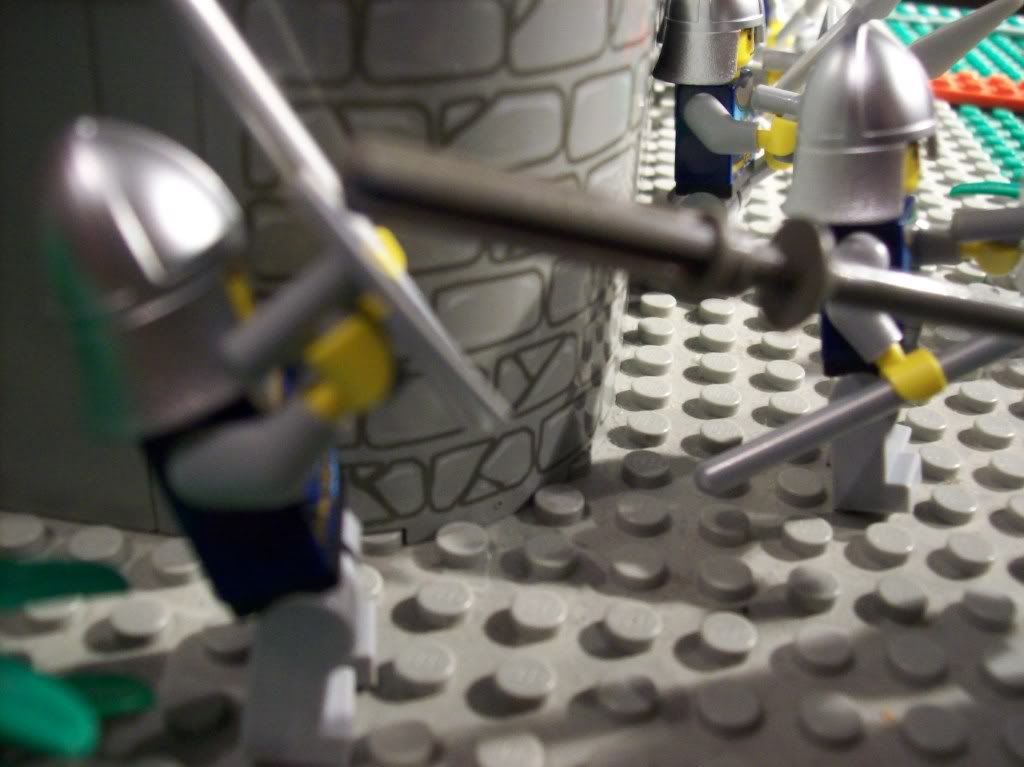 His counter fared the same as the other attack, the tip unable to penetrate the troll hide.
Cries came from the other side as soldiers bailed to clear out as the kamikaze rushed upon them. However, one slipped and simply fell on his head.
A tremendous explosion shook the battlefield the next moment, leaving the unfortunate guard without a chance and blowing up part of the wall with it.
Azmog's next spell fared even worse than the previous; the crystal on his staff shattered and exploded.
He snarled something in an unknown tongue normal people would be unable to produce. The humans would have to feel his wrath in close combat now.
Urban Guard
Hairgrid was swarmed by the nearby guardsmen.
Blood was drawn despite two crit fails.
A lot of crit fails this round: the Ogre's response swung over his enemy's heads harmlessly.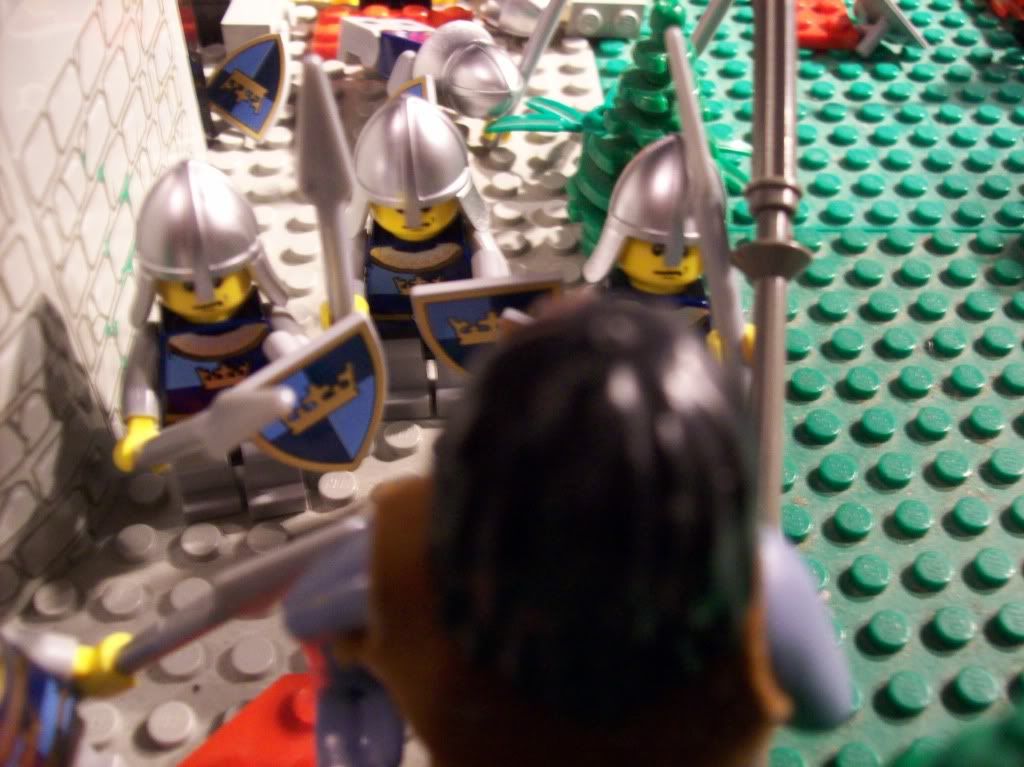 The cannon fired another round. Meanwhile, another soldier entered through the hole in the wall.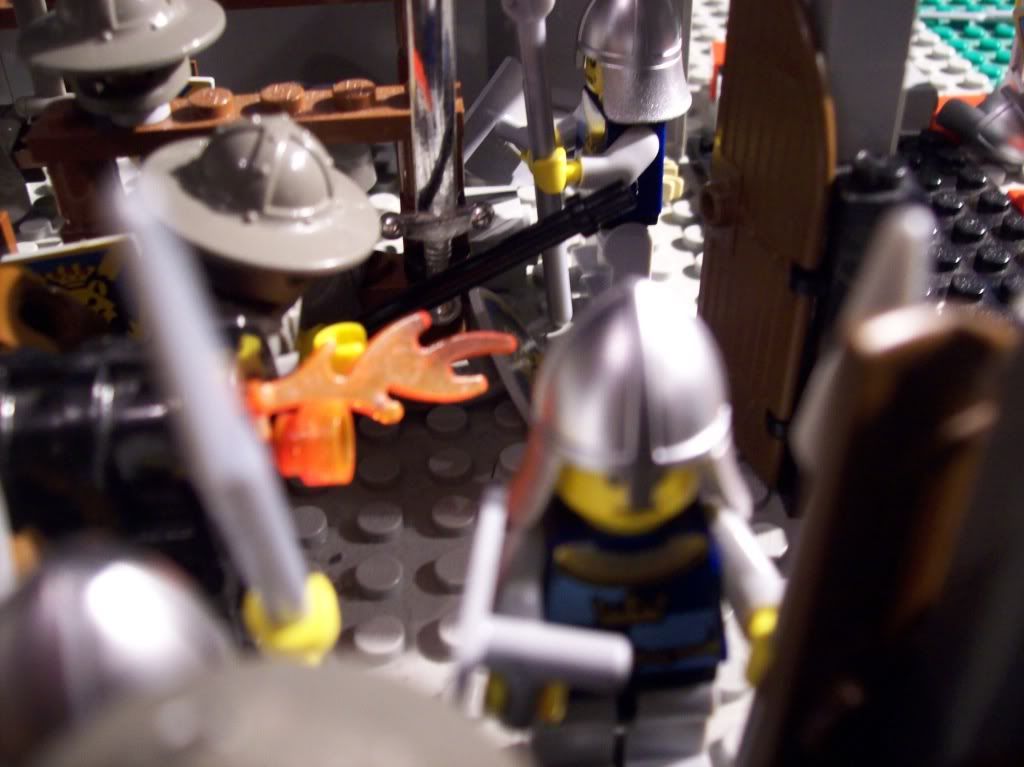 The bullet struck in between a skeleton and Azmog, who now lacked the magic to defend himself against such projectiles. For now, his luck lasted though.
The soldiers that had previously bailed got up and moved to the armoury.
Two more soldiers finished putting on armour. This difficult task takes a whole turn.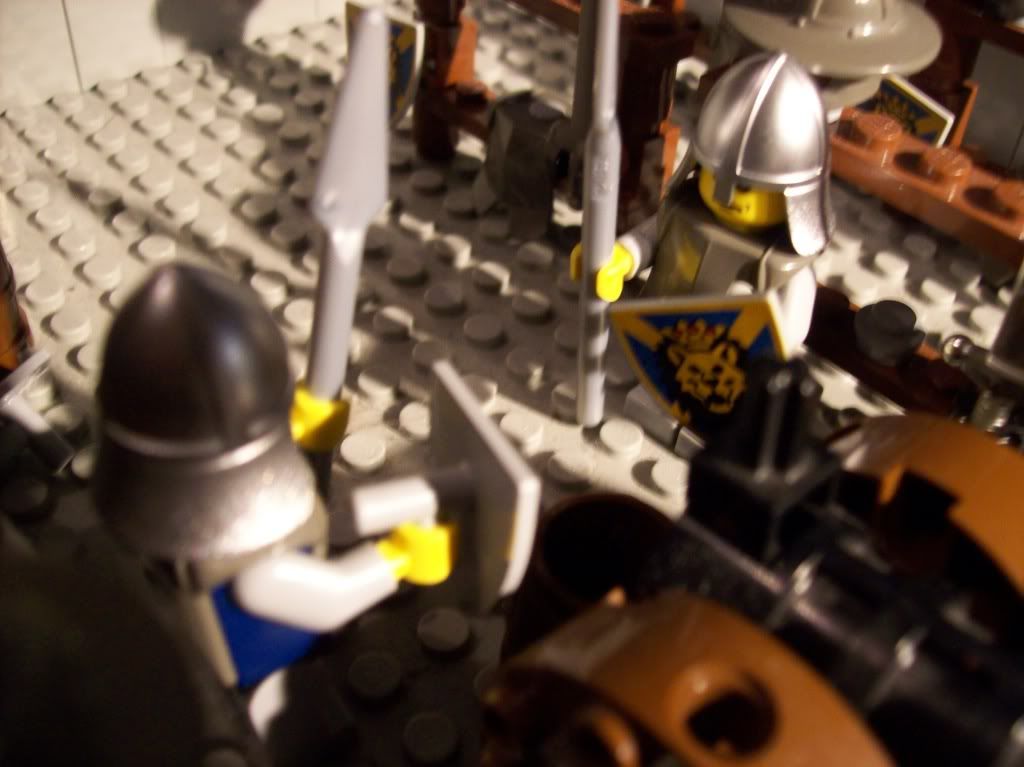 Overwatch