Undead Strike force
The Shadows rushed in to revenge the death of their leader.
They proved tough, and the ranger was hurt.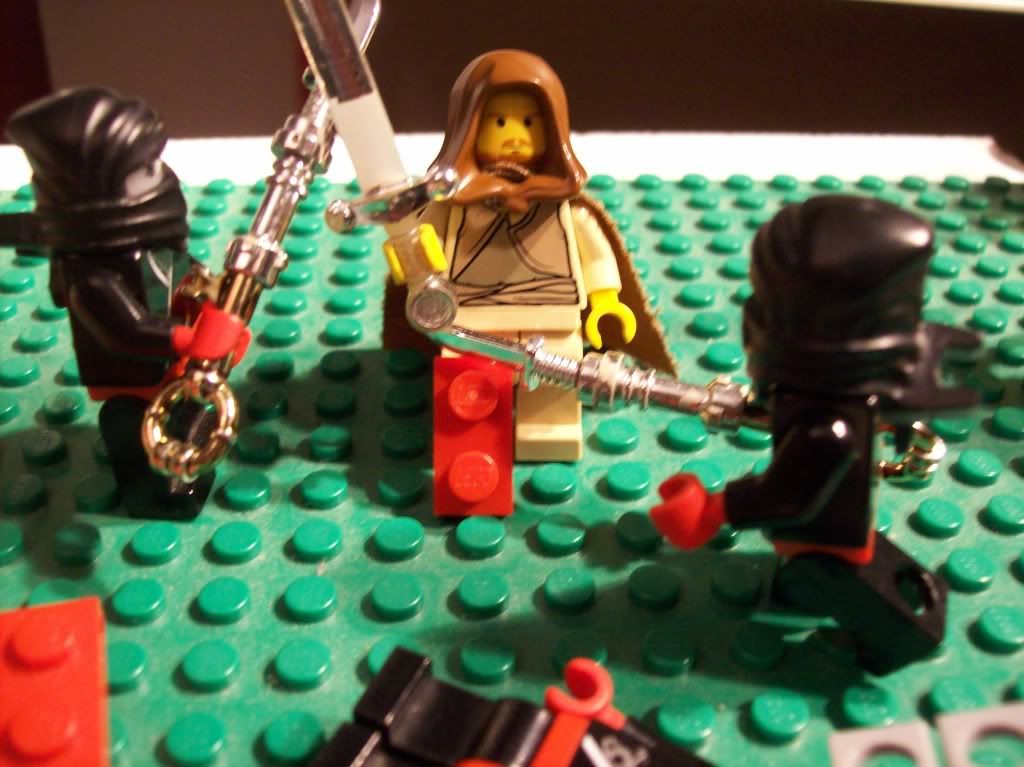 A bit further away, the healer had to defend himself against the last Shadow.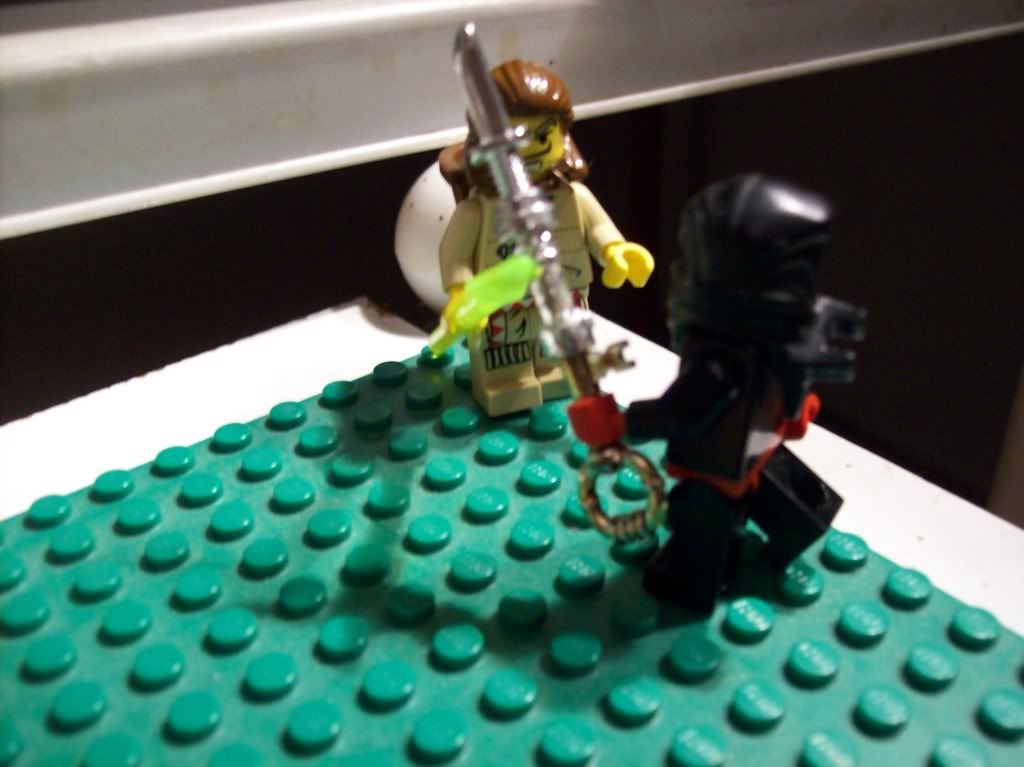 The tainted guard's spear didn't penetrate the tough armour.
The counter failed as well, and, in the back, Azmog's bone knife failed to kill again.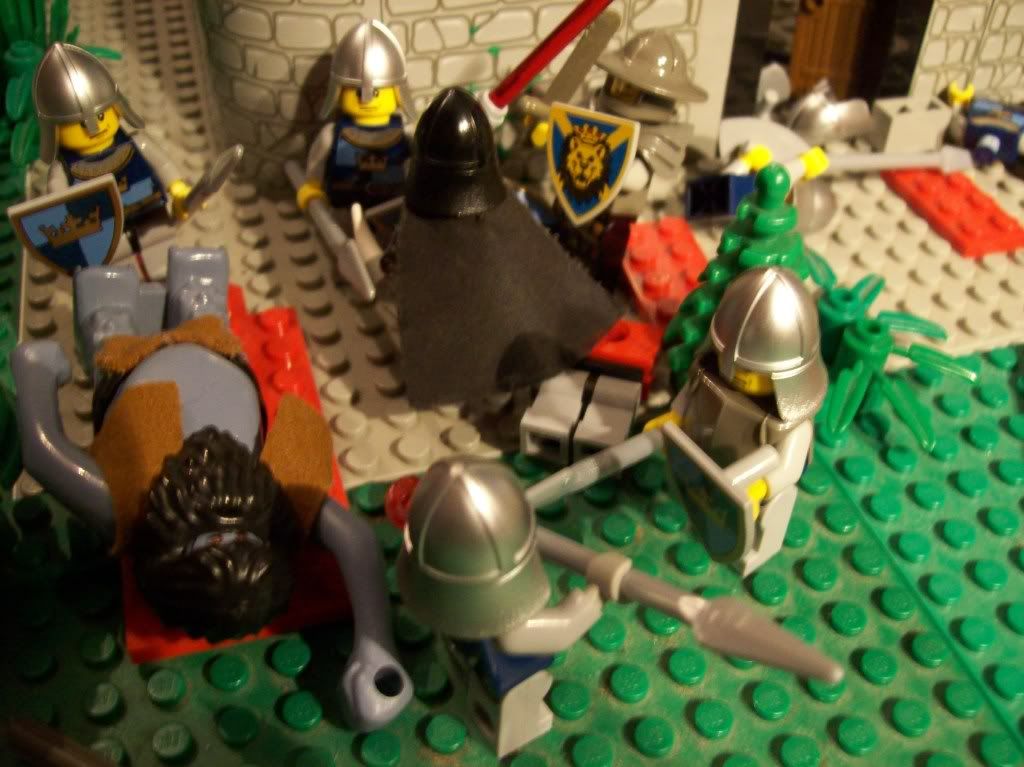 Fed up, he cut his enemy from head to toe with his blade.
And then, much to everyone's surprise, ran himself through with it!
*clank* Azmog, the enemy of the free peoples of the Kingdom, was defeated.
Hower, his suicide had a meaning, for it was the only explanation for the sudden explosion that tore through the armoury.
The cannon was destroyed and the nearby gunpowder barrel blew up as well as a result. Some racks were knocked over and the guard standing nearby was obliterated: enough damage was done to the armoury to save the undead leader's reputation, but it had to be on fire for a total victory.
Urban Guard
Shortly after the explosion, an angry armour ghost appeared. The lieutenant had always believed in their existence!
The guard was scared to death, not knowing if he was facing friend or foe.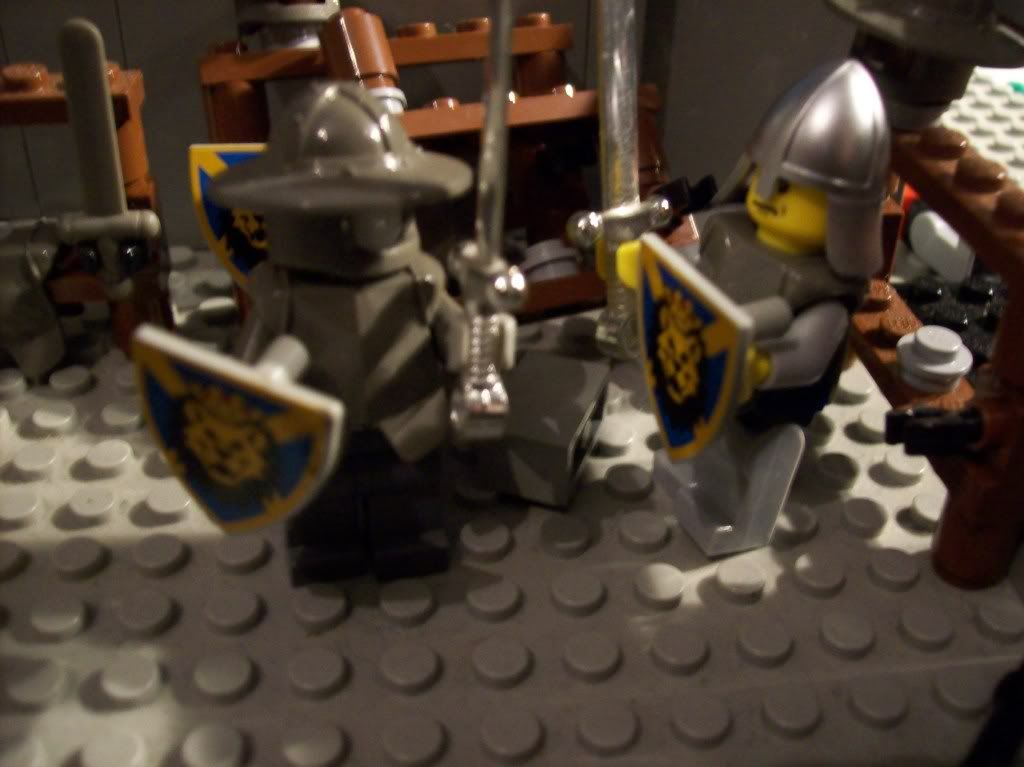 But in the end they agreed not to kill each other, since the soldier had always cleaned the armour well.
With nothing else to kill, the remaining soldiers attacked their zombified ex-companion, leaving him with no chance.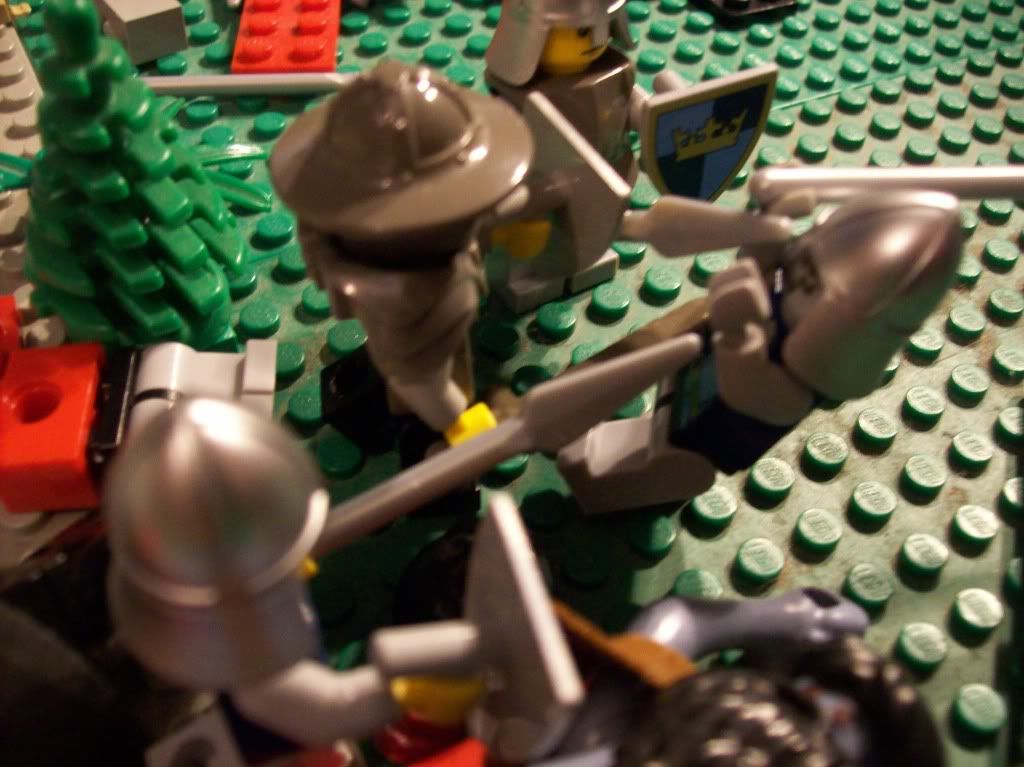 Dwellers
Probably even to their own surprise, the lesser skilled Dweller managed to deal with his adversary, while it was the Ranger who failed to kill anything, the Shadow parrying his blow skilfully.
Overwatch