The ranger blocked the first blow behind his back...
... and the next one as well.
Lieutenant: "For the Empire!"
The men roared along with him, encouraged to strike harder the next time they would get a chance.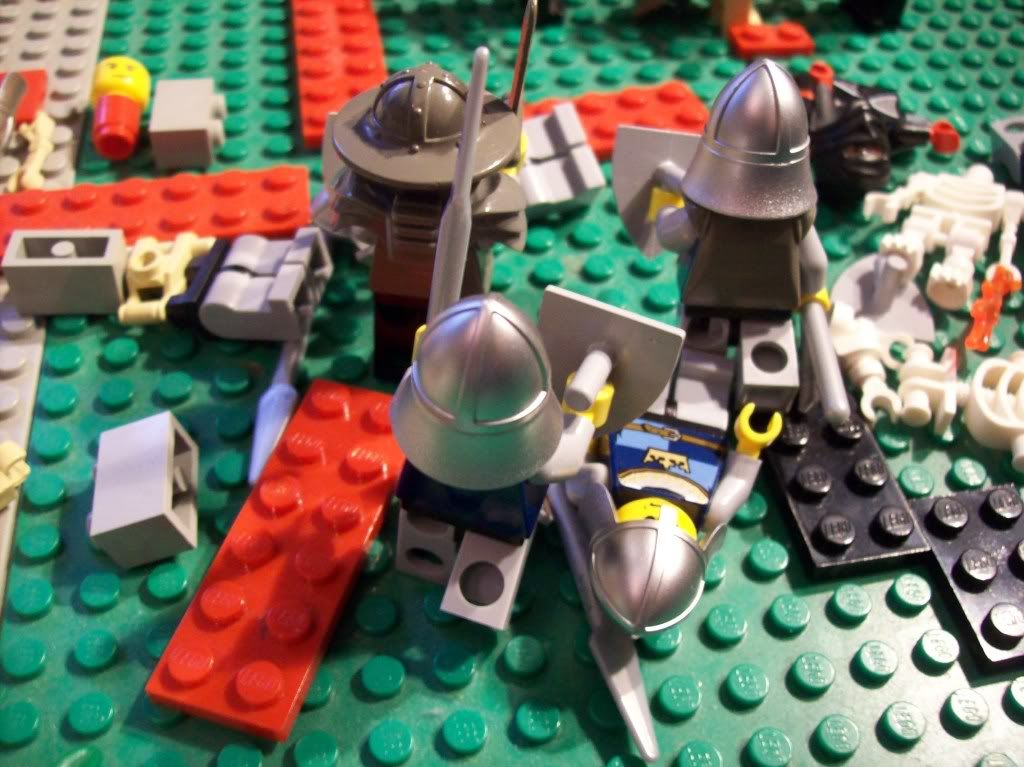 The guard and his newfound friend were encouraged as well, but they moved slightly slower with the armour they were wearing.
The healer shook his staff once more...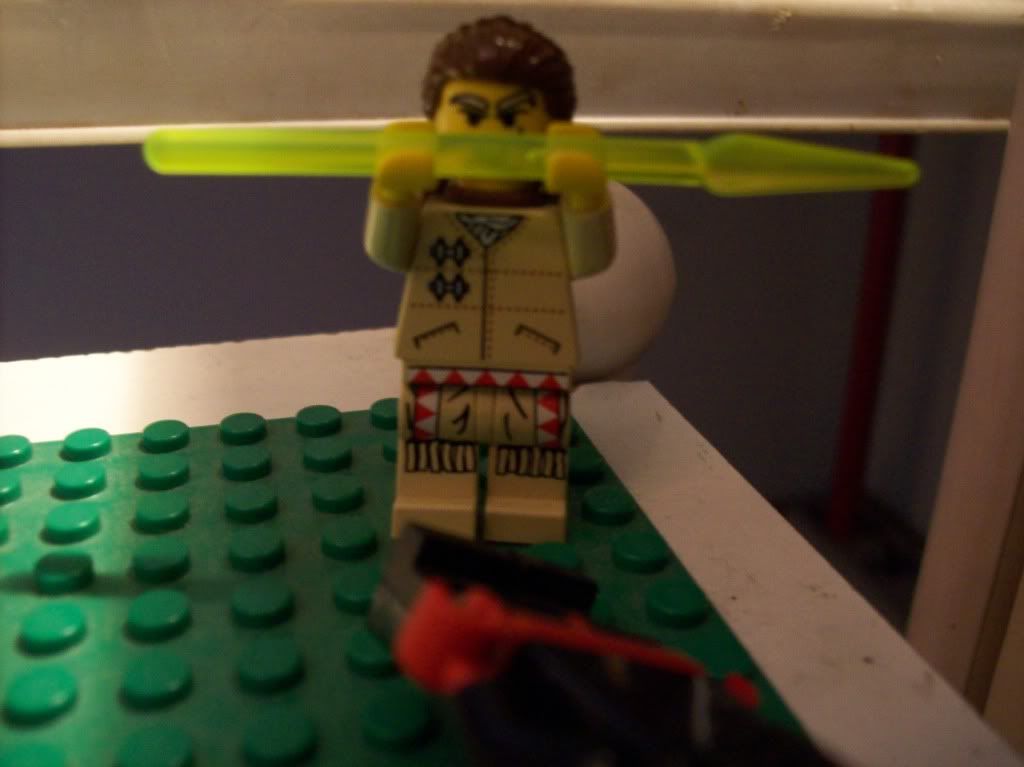 This time with succes; one of the few still salvageable soldiers was healed.
The Ranger dispatched another Shadow.
The last remaining Shadow used one of his more handy powers to pull his fallen companion's weapons towards him. (I decided to play out the rest of the fight to finish up what would otherwise take a couple of very short turns).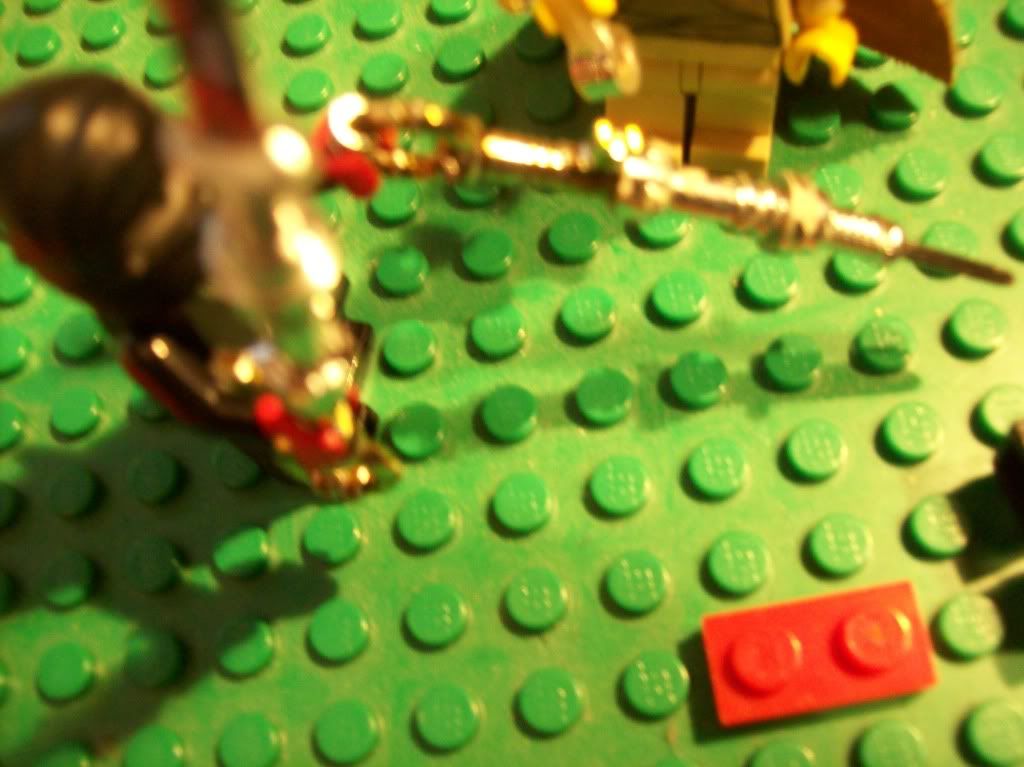 He feigned an attack with one blade...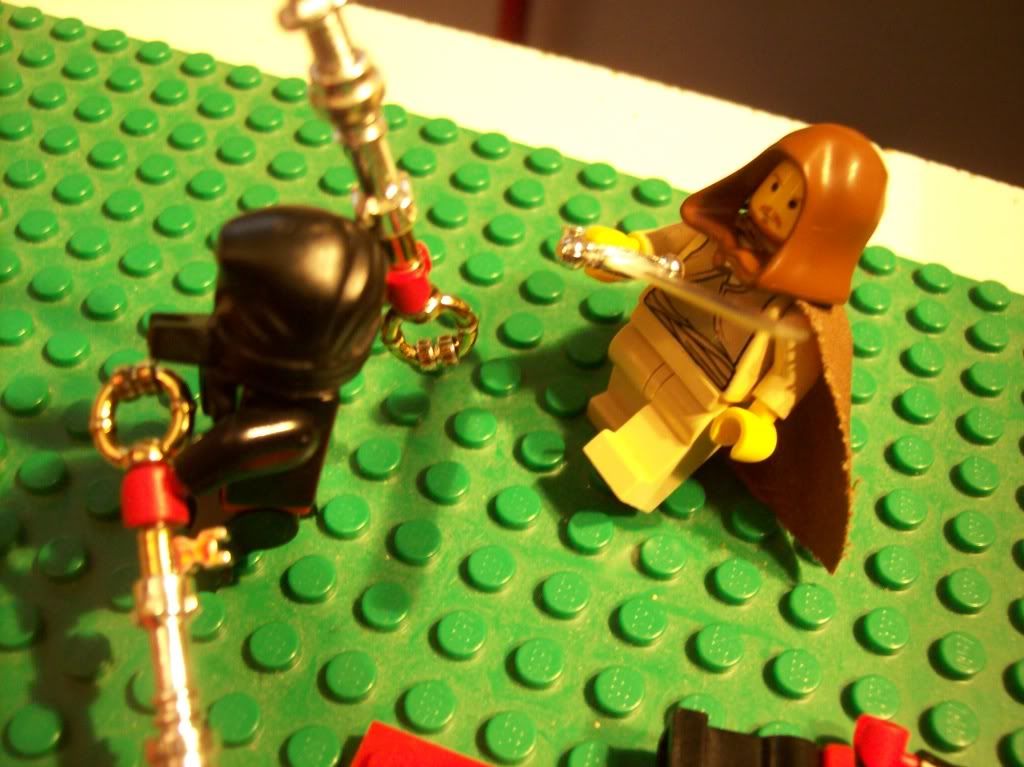 And then struck with the other. The Ranger was killed!
The healer was next.
Or not.
The rest of the fight:
The fight was pretty uneventful due to low damage rolls while I was hoping to liven things up with a double-blade wielding ninja kicking ass before being killed, but it wasn't to be: the cavalry finally arrived.
He stood no chance.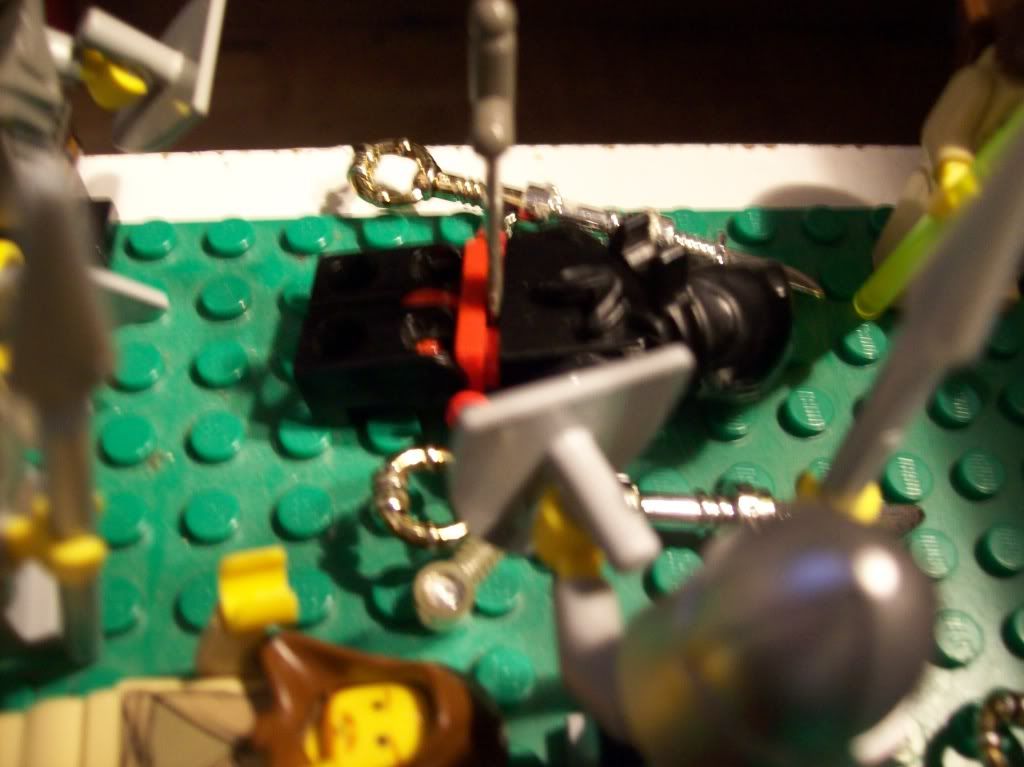 Final Overwatch.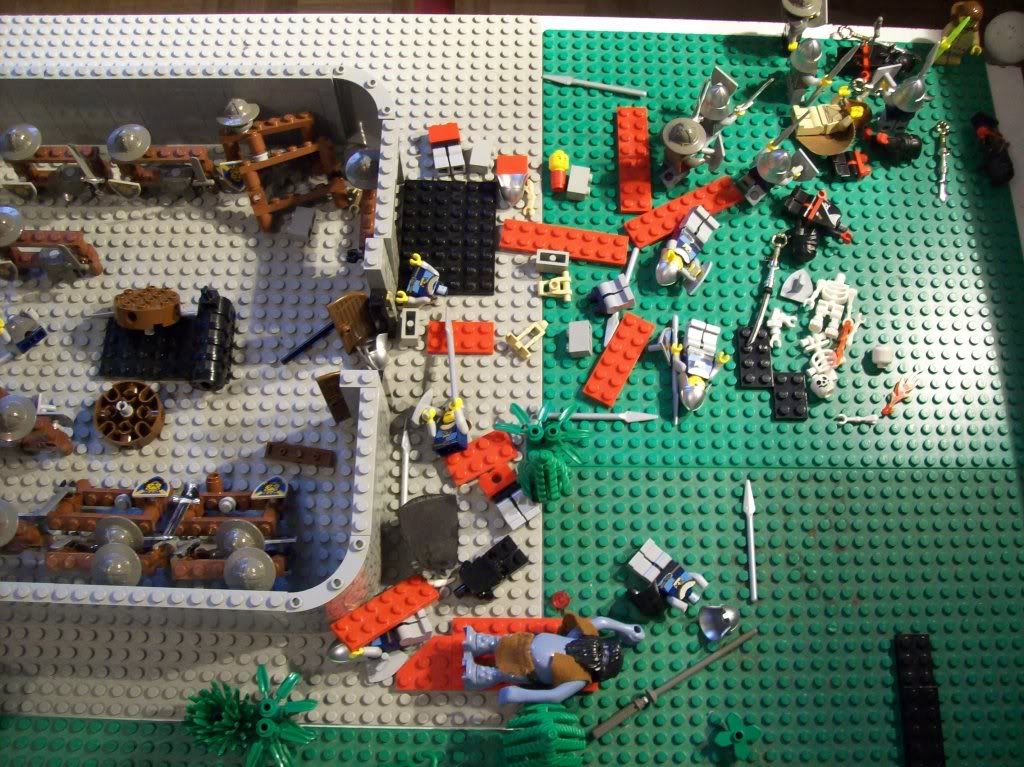 Aftermath
Lieutenant: "So, what were those creatures, and more importantly, who are you?"
Healer: "They were undead, but there's more to them. However, all we know now are just presumtions that won't be revealed to just anyone, because such talk is dangerous for both the speaker as the receiver. As for me, I'm a Dweller. We've lived long to the east of the kingdom, fighting hidden threats as evil began to build up again. Now, we've appeared because we can't handle it on our own anymore."
Lieutenant: "Why didn't you inform us? The Imperials are always keen to cleanse evil."
Healer: "That would've been problematic. We were banished. We're descendant from the Ghost Foxes, the border guardians of old, and-"
Lieutenant: "You bastard! I ought to skin you alive! You're one of those deserters!"
Healer: "Calm down! If we don't stand together now, we'll all be lost! Your knowledge of history is admirable, lieutenant, but you don't seem to know the whole story. Our 'desertion' gave your Imperial House our territory. Now, against this new storm, we'll try to regain at least our honour - even though we believe we've done nothing wrong."
Lieutenant: "Ok, I will trust you... for now. The truth behind your words will reveal itself later."
Healer: "A wise decision. The danger has now moved to your border. You and your men should prepare to leave."
Conclusion: not a total defeat for the undead strike force because they managed to do enough damage to satisfy, but with all of their enemies dead and themselves still intact the urban guard is of course more victorious. Next one should be a little bit more grand.