only two people showed up this time so this battle didn't make the official reports, but here are some pictures from it anyway.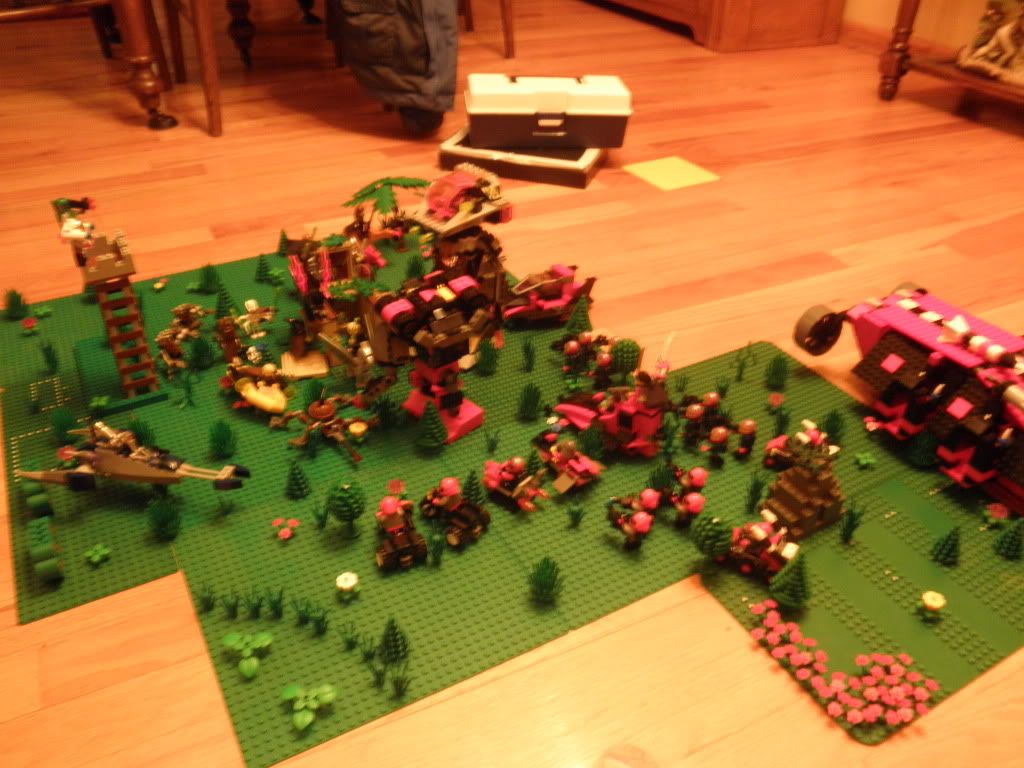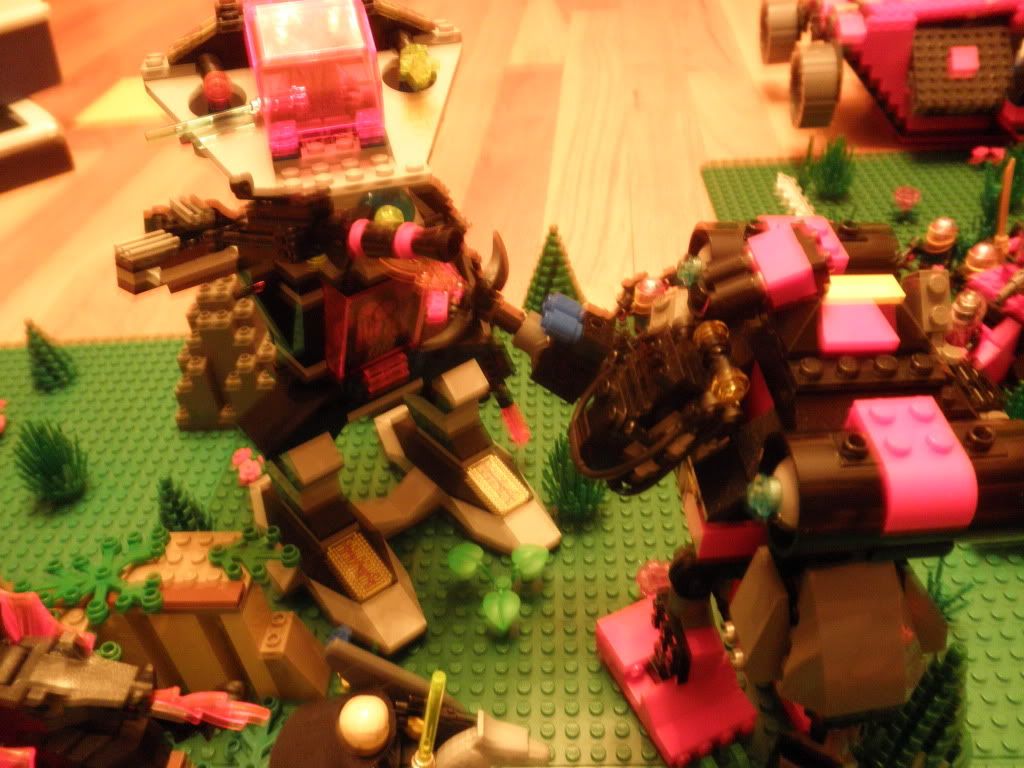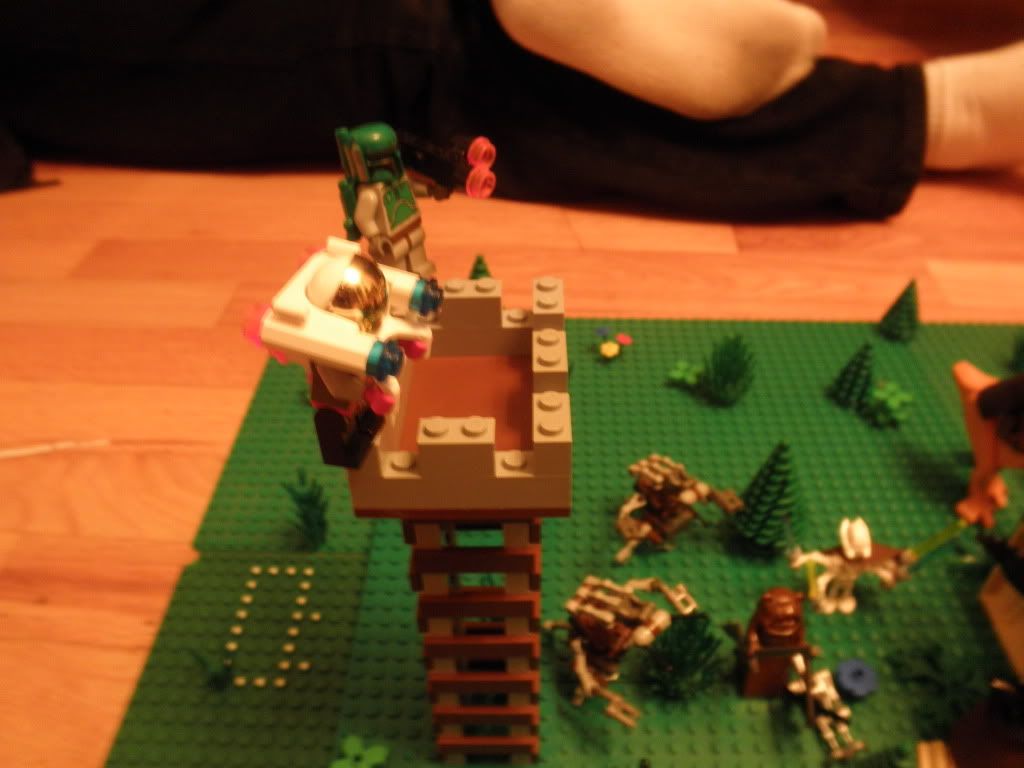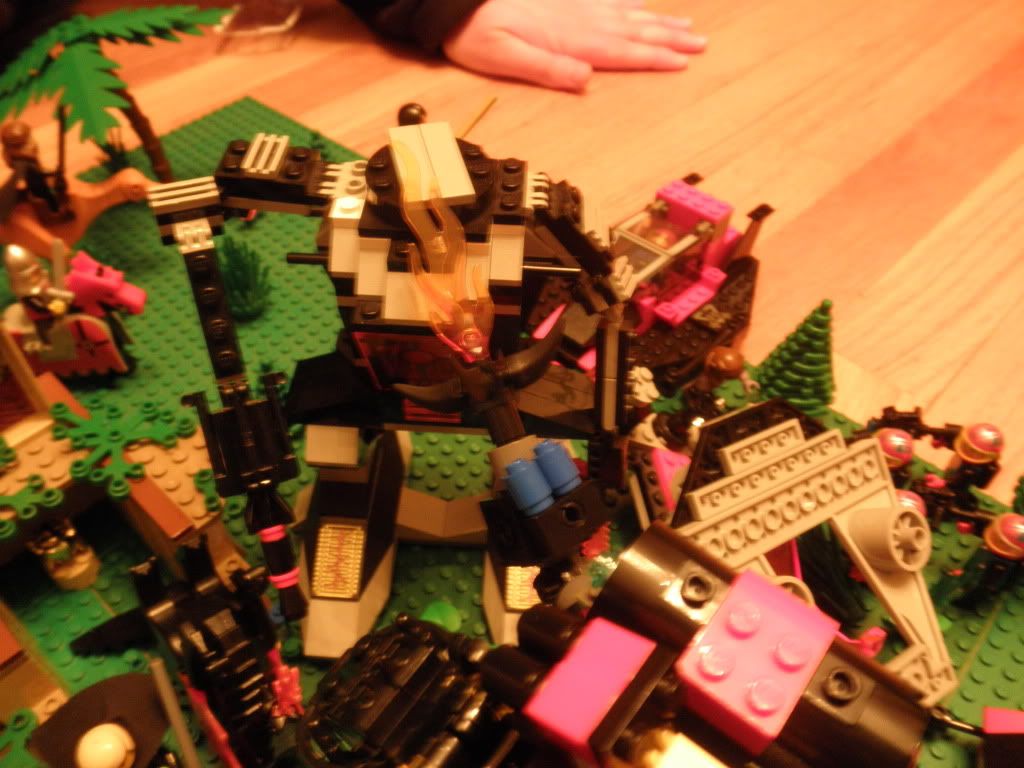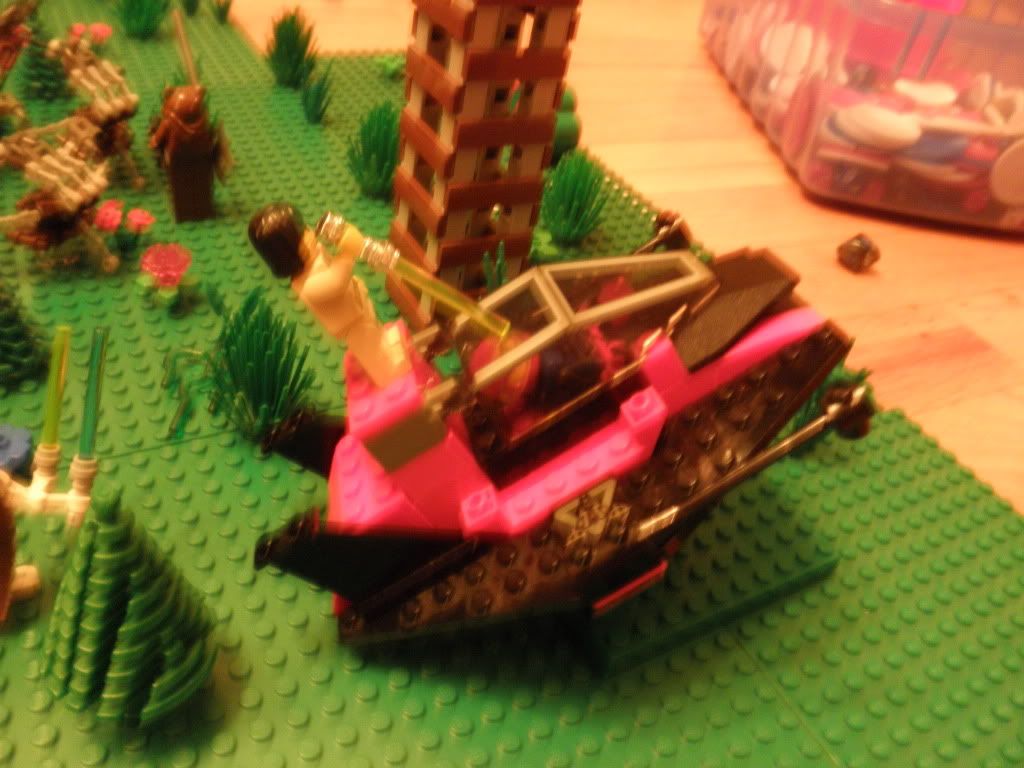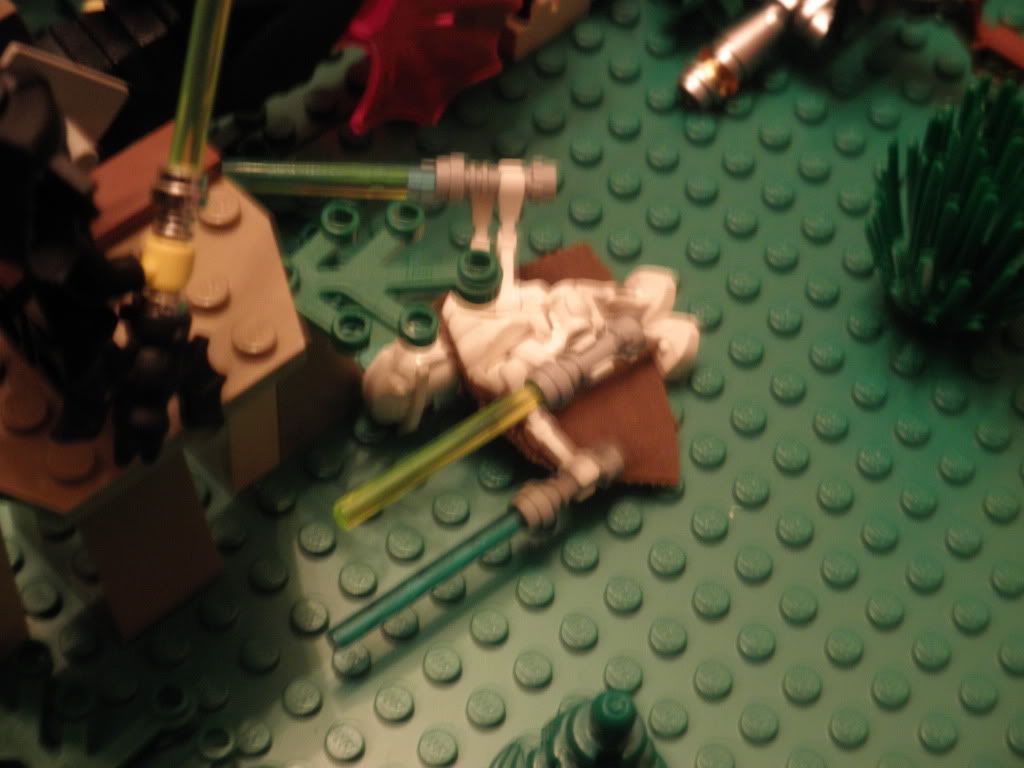 Some Jedi was super annoying and wouldn't get off my plane for like 5 turns straight, despite being banged against a large variety of objects.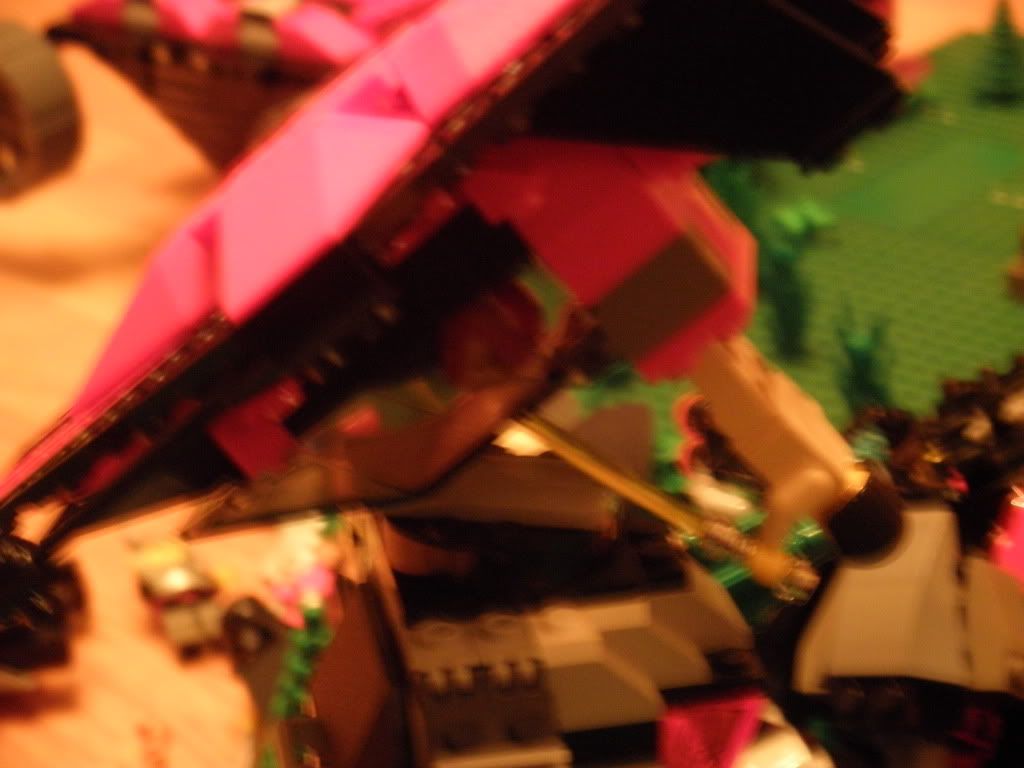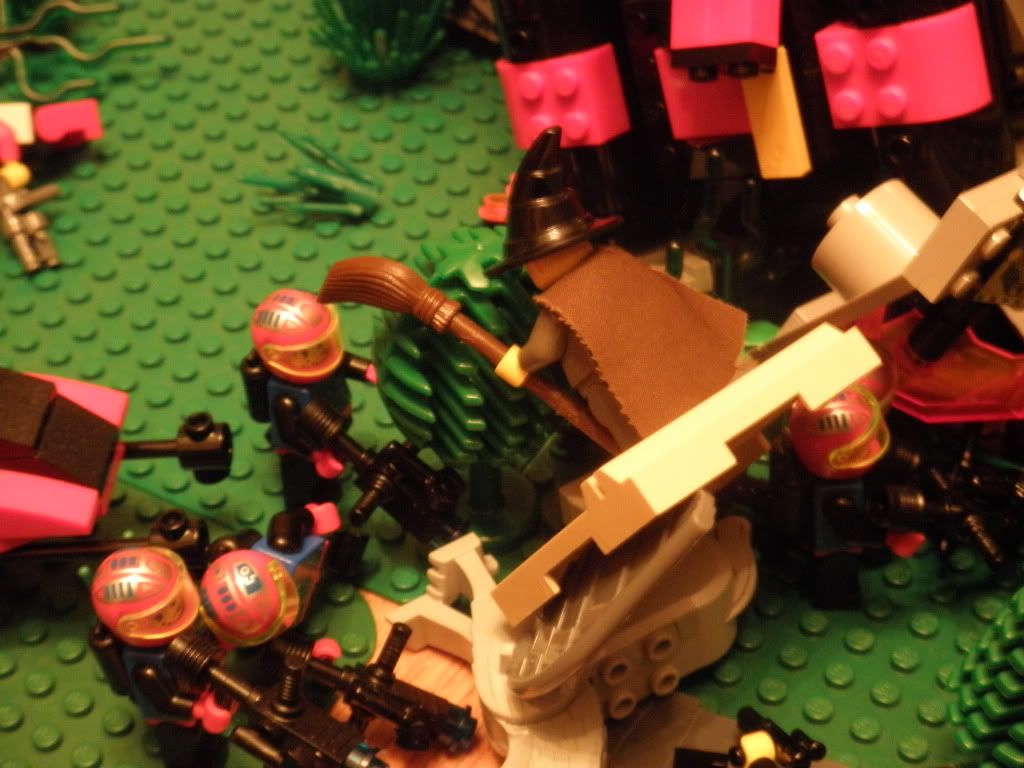 I finally got rid of the Jedi by slamming him against a Rocket on the Titan.
Through this battle I discovered that one of my Heavy troopers was actually a super-trooper, as he killed Batlord(hero), General Grievous and a Naavi Protester.