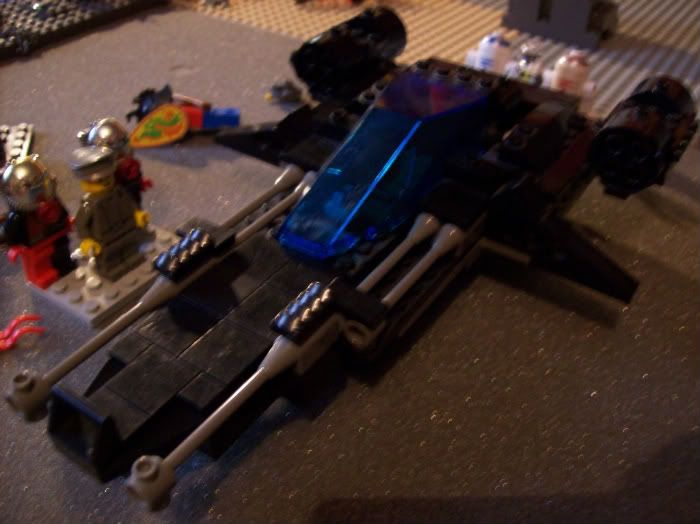 Many years ago I was really into collecting the SW Starfighter models, and also built one of my own. Some time ago I started working on this fighter again, giving it generators, engines, adding some guns, switching some colours and trying to make it look more sleek.
This is the best I could do, dunno if it's good.
It's armed with double twin laser cannons.
The original plan was for it to be a starfighter for my Sith. Now it's just a model that probably won't see too much action since 99 percent of my guys are medieval, but it's still better than nothing.
Engines blazin'.
I made it so you can use firepieces to indicate which part of the fighter's been hit rather than tear pieces off. The thing I like about this little creation is that it doesn't have pieces that fall off constantly or break very easily.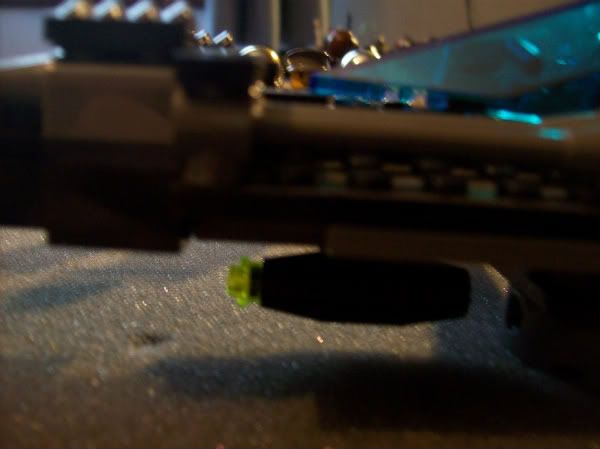 Lightly armed you say? Well yes but it's got a more or less hidden torpedo launcher for use against heavy targets.