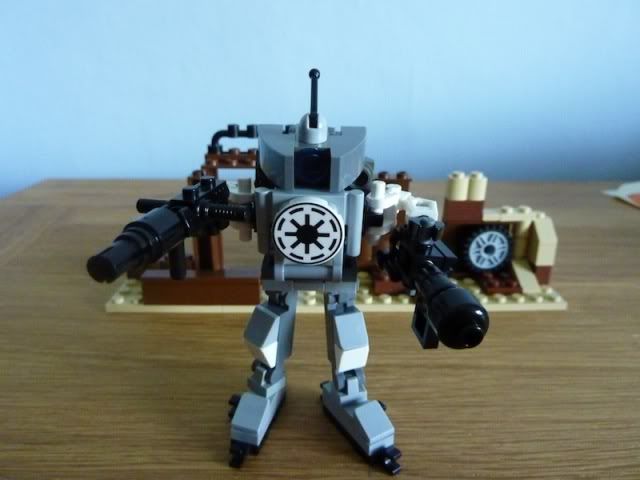 The main 'chassis' of the Parakeet Mech was rebuilt for a heavier combat role, and the unit was refitted. It is now ideally made for a CQB/Riot/Infiltration role. This is the Scarab, designed for the harsh environments of the desert.
The above unit has been equipped with: SMG w/silencer and (bipod-grip)
Beam Cannon
Antenna (+1 Action if passes use
of 4)
Basic Model: Power Pak (Propulsion of 5",
armour plating)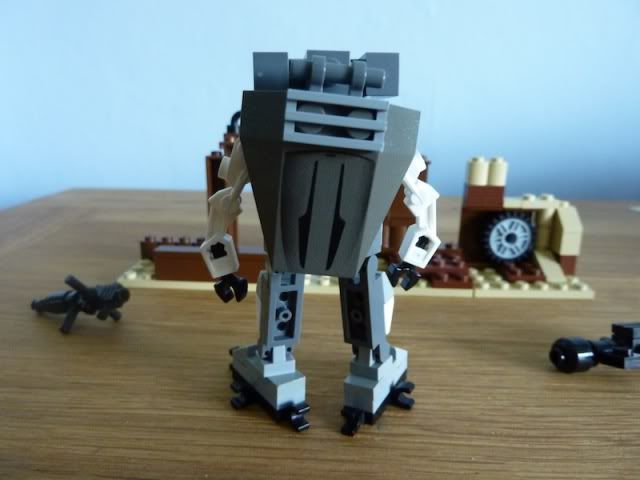 Daubed in the ancient warpaint of the shamans, the beetle-shell armour is a fearful sight to enemies. (Possible Fear Bonus on weak-minded troops?)
Weapon comparison in relation to Graham the Villein.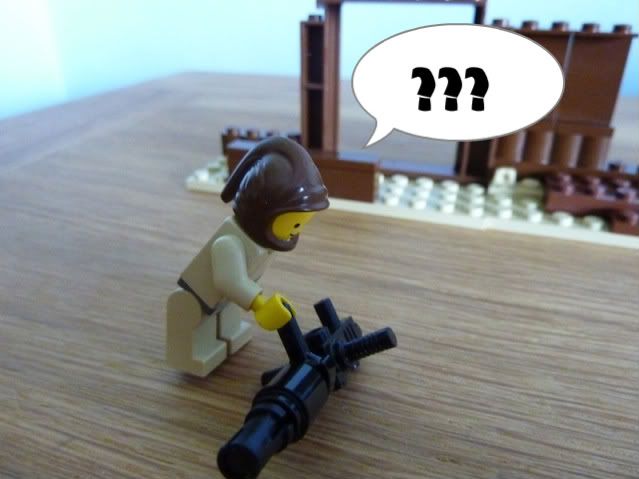 As you can see, the arms have been greatly improved in terms of articulation.
WTF? Gollywog Robot.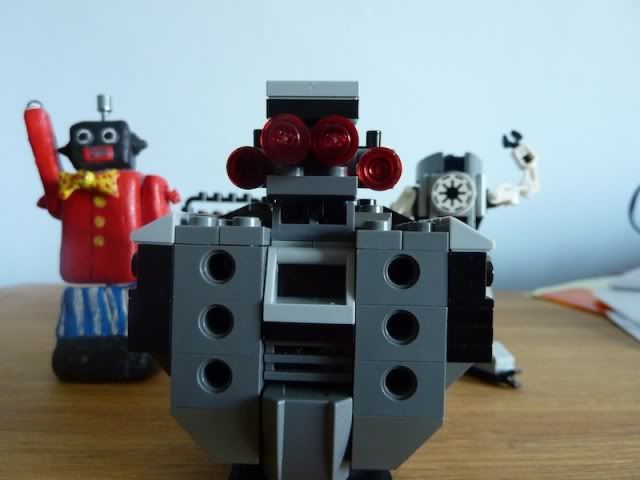 This is... Secret...
More pictures for your dismay: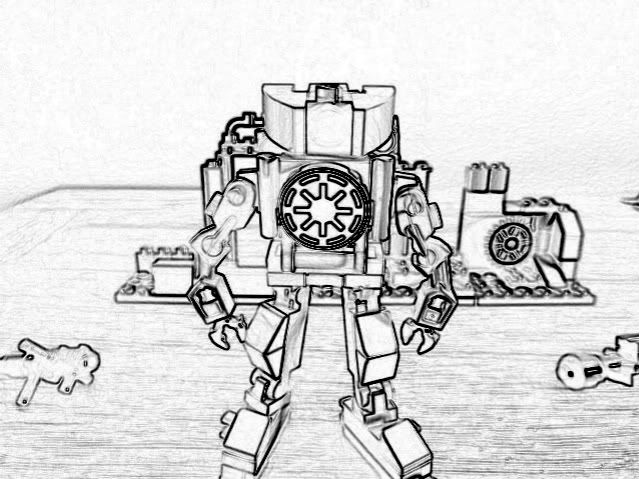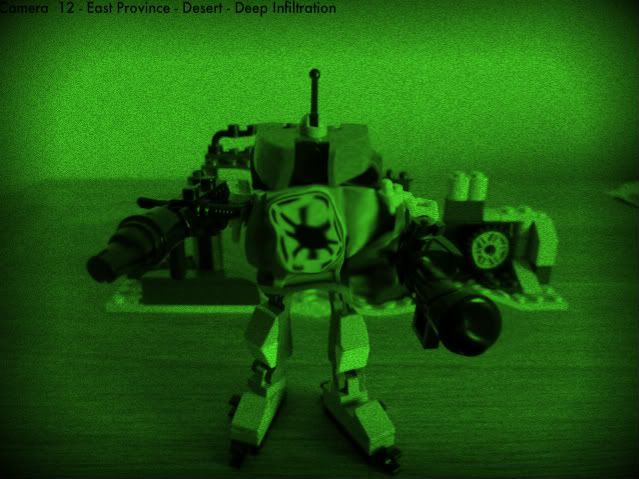 Comparison with Parakeet: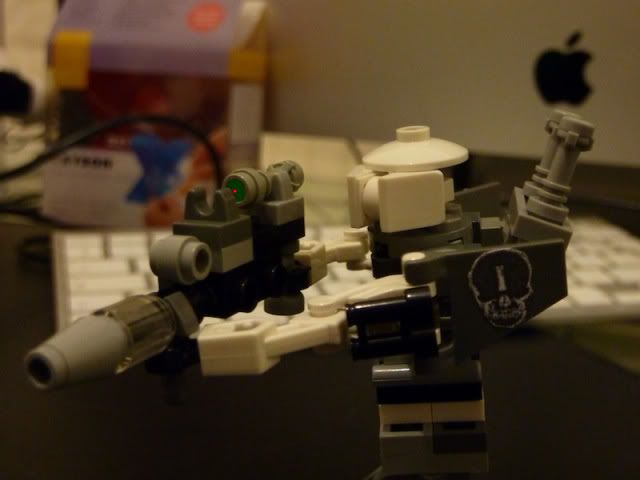 Comments/Death Threats/Derails to go below.