Pirates
- Bragallot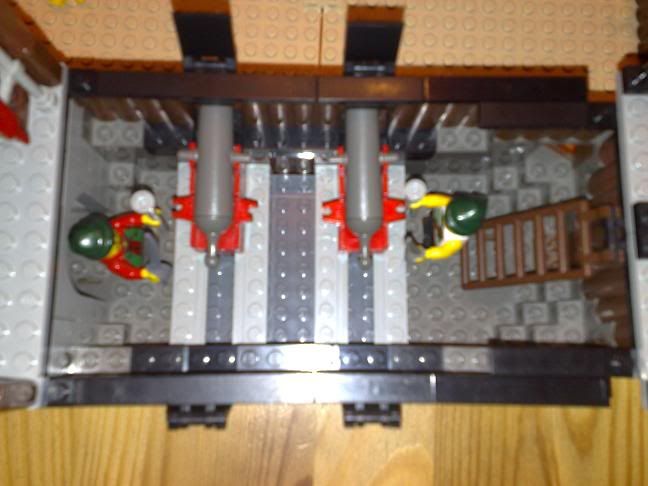 The
Bloodstained Serpent's
cannons are manned...
...the ship is turned...
...Fire!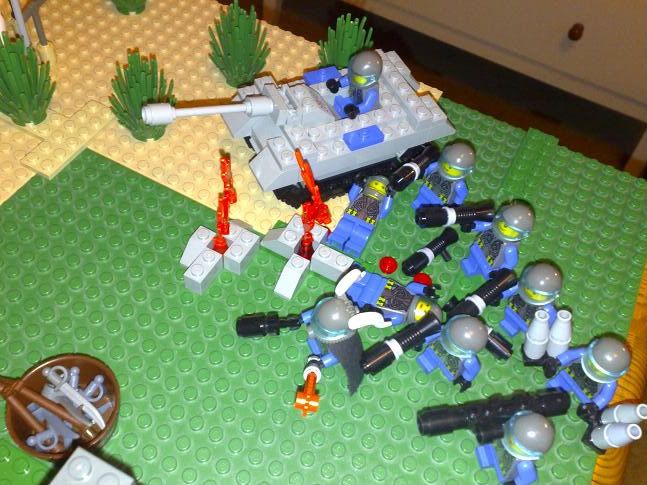 Two of Vergilius' soldiers die as the cannonballs impact.
At the other side of the beach, two pirates disassemble the rum stand.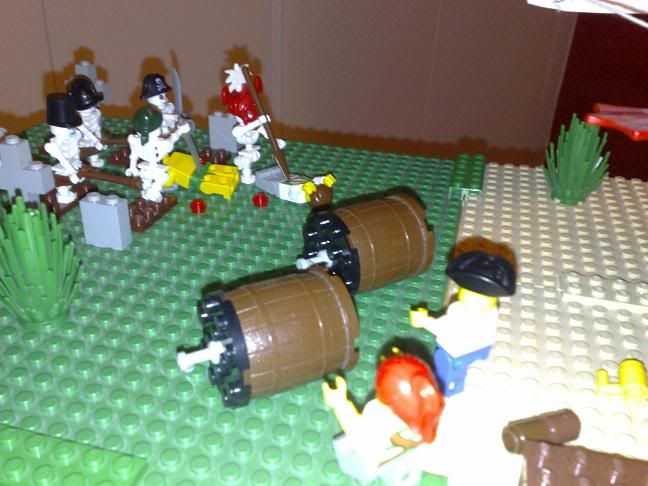 Then they send the barrels to the undead with some swift kicks.
That should keep them busy!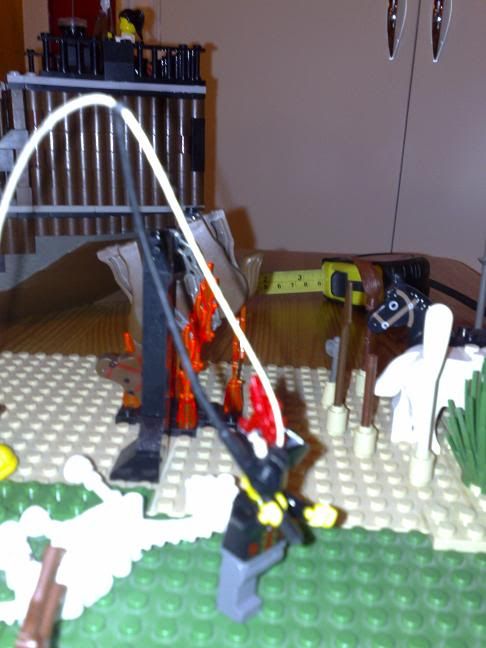 Rodrigo brings out a new tool from his pocket.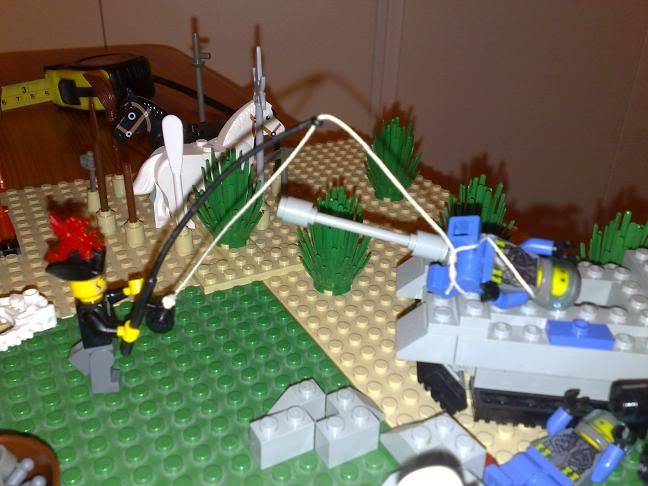 Got him!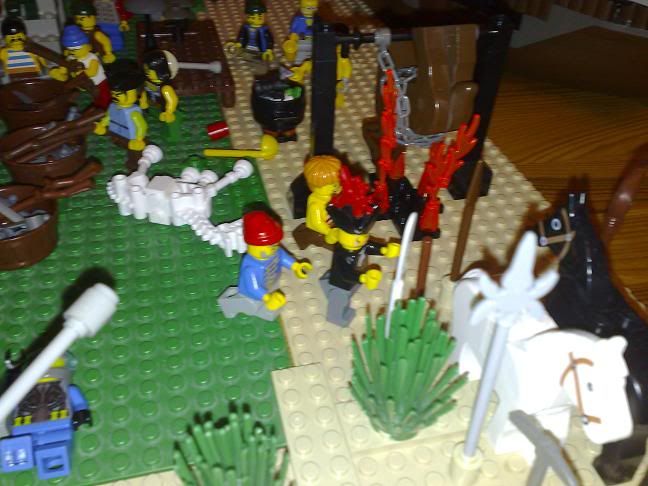 Rodrigo and two pirates then go to get the horses.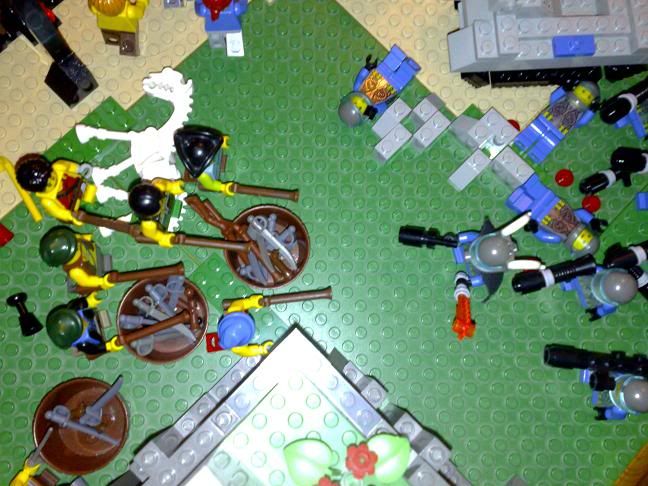 Half a dozen muskets are aimed at Vergilius Raskolnikov! Can he survive this?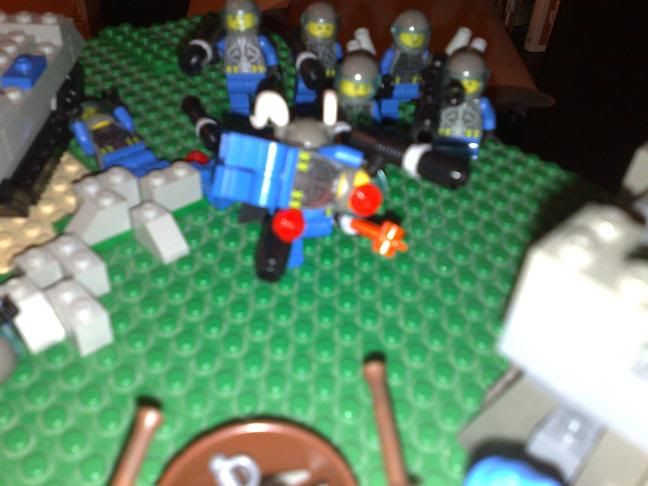 Of course he can, with some help from a redshirt.
A number of pirates pick up sabres and charge, but can't quite reach their enemies yet.
Charlotte Grahame-Smith
- Warhead
"Mama! Papa! Why don't you come out too?"
Mr & Mrs Grahame-Smith rises from the family grave.
The plan to pacify the skeletons with rum backfires, as they feel a drunken need to get some.
Ripped apart by a skeleton's boner (ba-boom-shh), a horrible way to die.
Vergilius Raskolnikov
- Talarius
The pilot gets back into his tank, but can't do anything else this turn.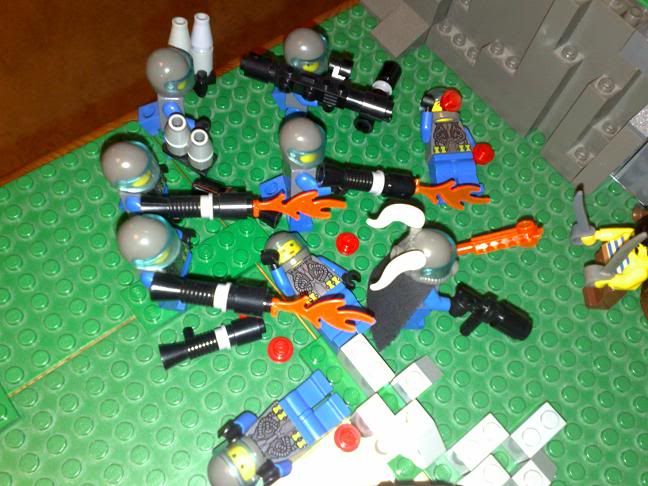 Vergilius' remaining soldiers open fire!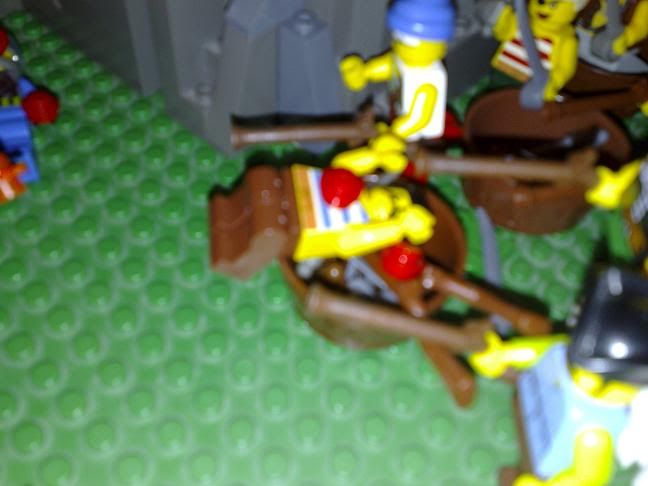 One pirate dies.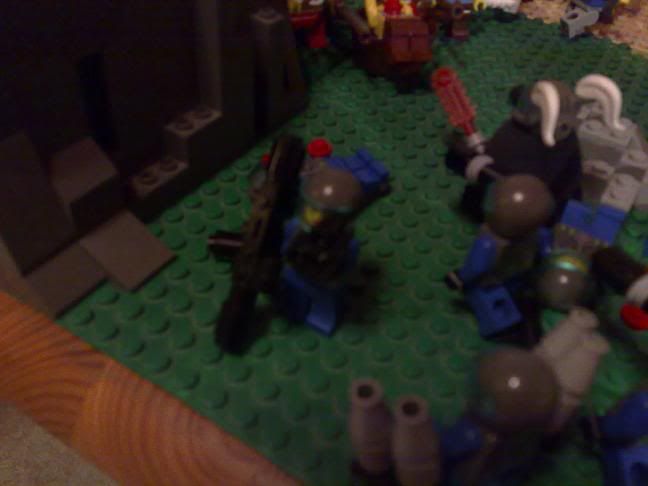 The missile launcher soldier brings out a radio.
"Heavier resistance than we expected. Get here at once!"
"Roger that, we're on our way."
But then...
Angels sang out
In immaculate chorus
Down from the heavens
Descended...
Secret Faction activated:
My Little penises
commanded by gamey353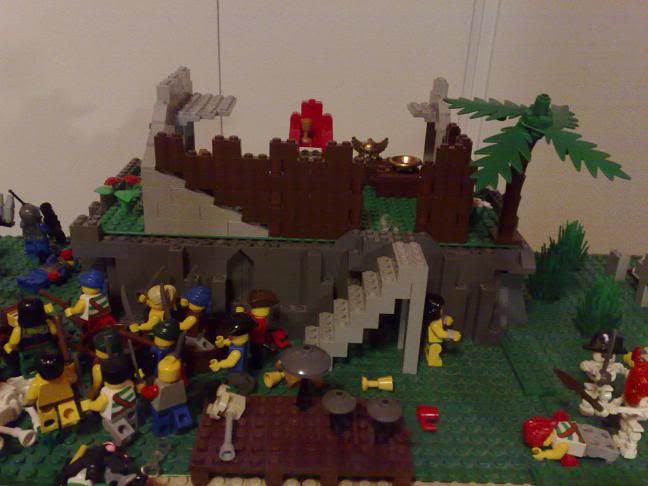 Suddenly the ground shakes.
KRAKOOM!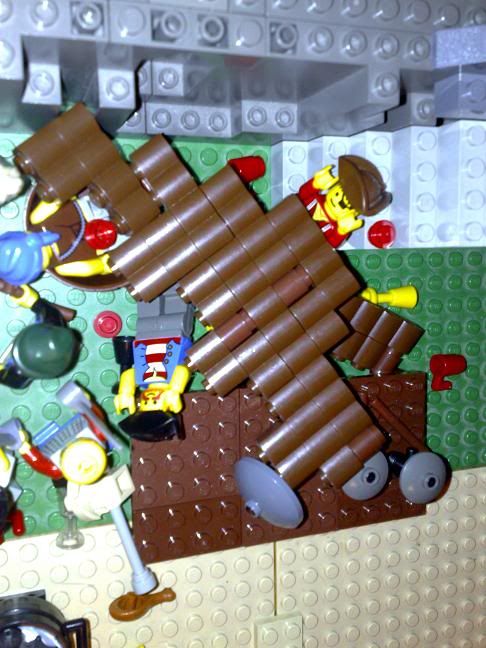 The mountain explodes in a volcanic eruption! Three pirates are crushed under falling debris!
The same thing happens to Vergilius' missile launcher soldier.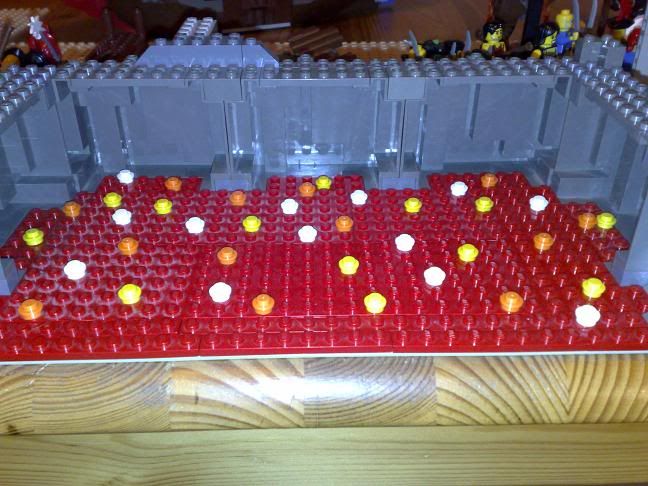 Lava bubbles up in the crater.
What's this? A rock?
Secret Faction activated:
BURPmonster
commanded by RunsWithLegos
(This was when I realized I had forgotten an important part of Talarius' orders. Sorry!)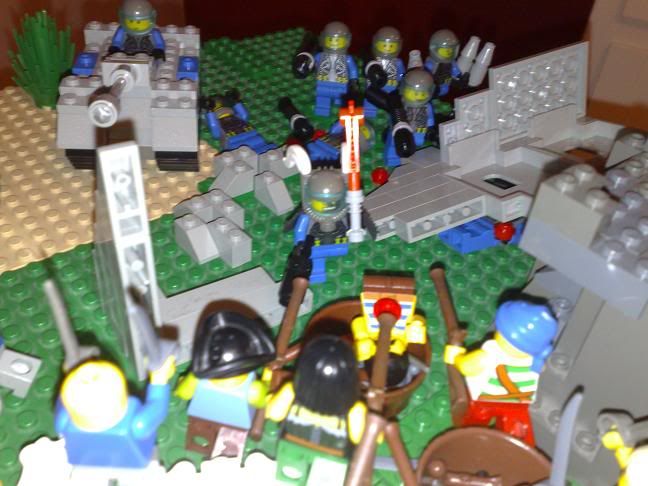 Vergilius Raskolnikov charges!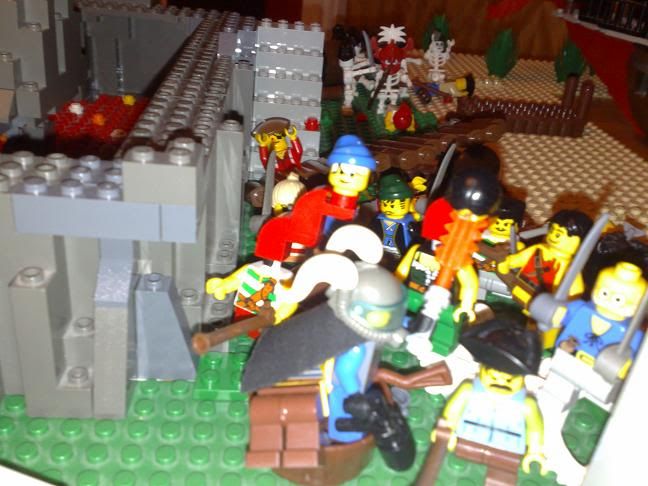 His OTC cleaves the necks of two pirates, blood pumps out furiously.
The dead
Pirates
Units left: 14/23
Kills: 3/14
Vergilius Raskolnikov
Units left: 6/10
Kills: 3/14
Charlotte Grahame-Smith
Units left: 8/6+2
Kills: 4/14
My Little penises
Units left: 1/1
Kills: 0/14
BURPmonster
Units left: 1/1
Kills: 4/14
Overviews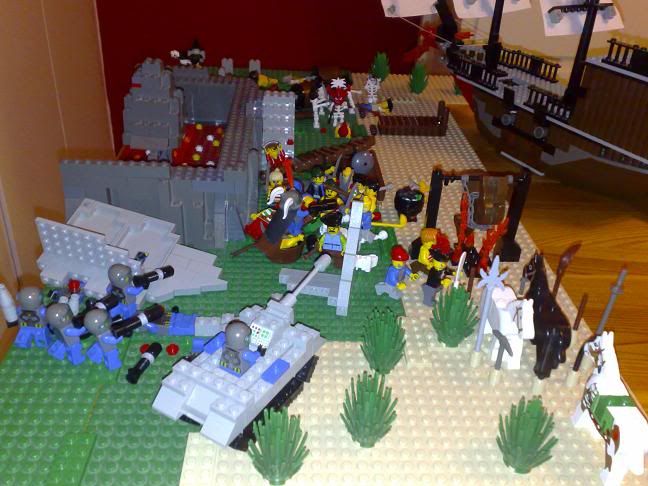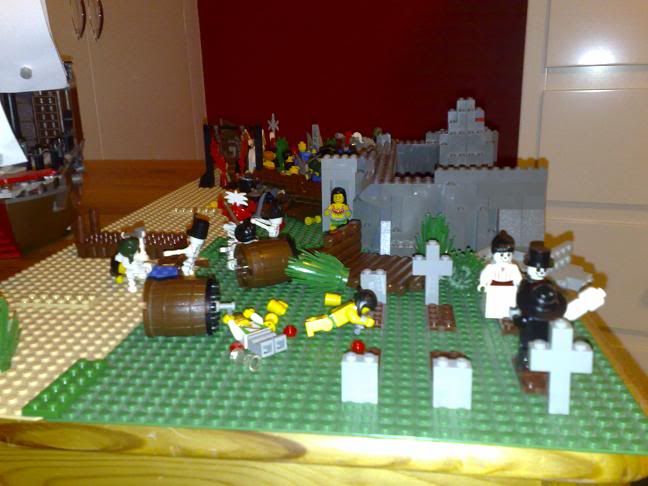 Bragallot, Talarius, Warhead, gamey353 and RunsWithLegos: Send your Turn 3 orders!