Charlotte Grahame-Smith
- Warhead
The skeletons board the
Bloodstained Serpent
.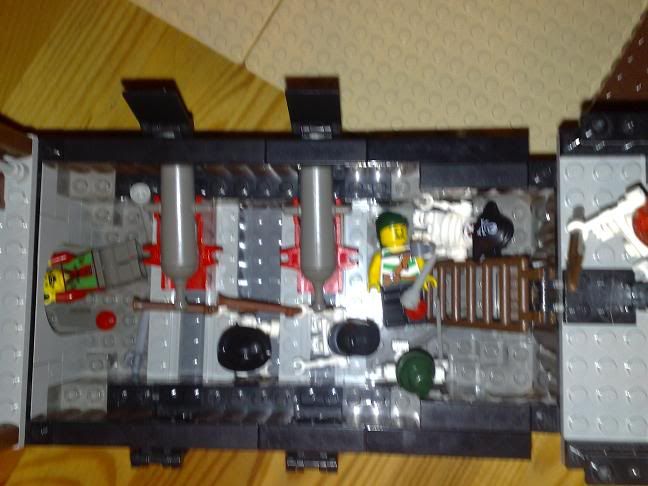 They quickly deal with the cannon crew.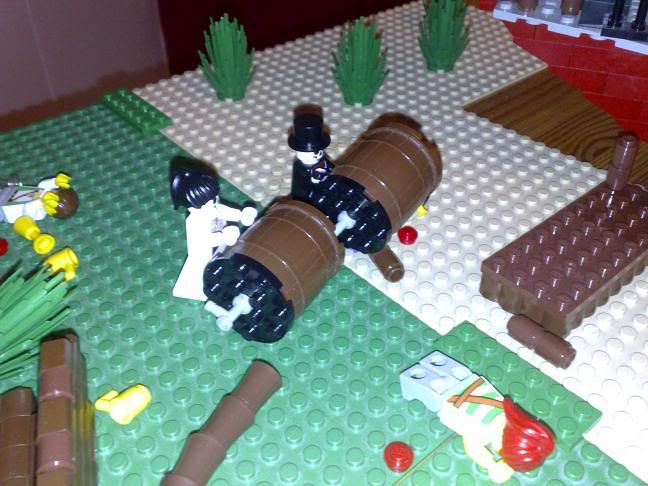 Mama and Papa gets a barrel of rum each, and sends them rolling...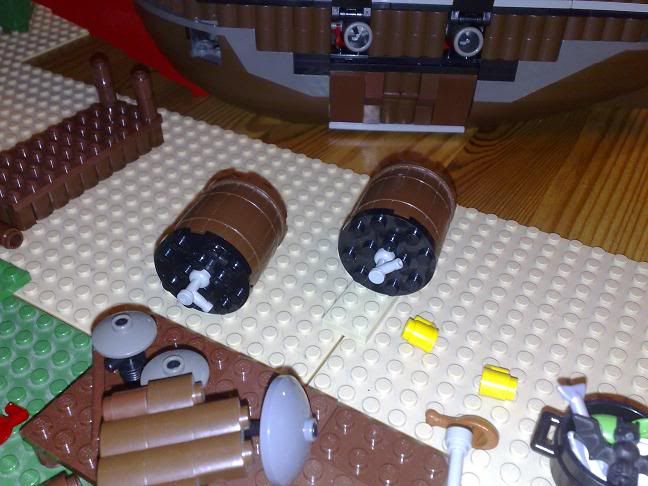 ...rolling...
...right into the fire!
The resulting explosion burns the head of a nearby pirate to ash.
Charlotte waves her scepter over the corpses on the ground and utters a few well chosen words.
And next second she has two more undead under her command!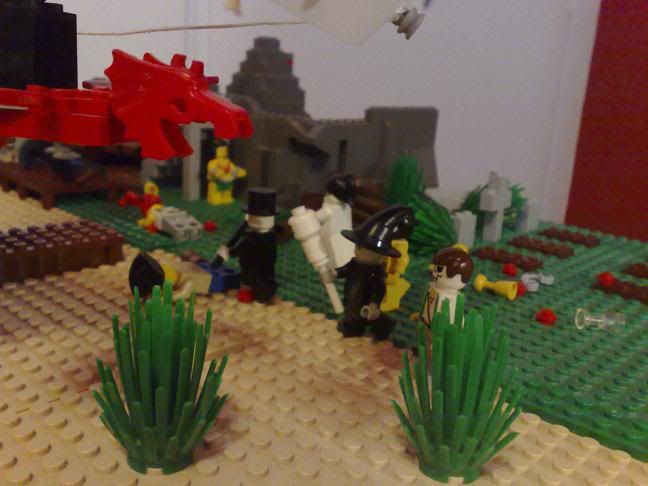 They head for the ship.
Pirates
- Bragallot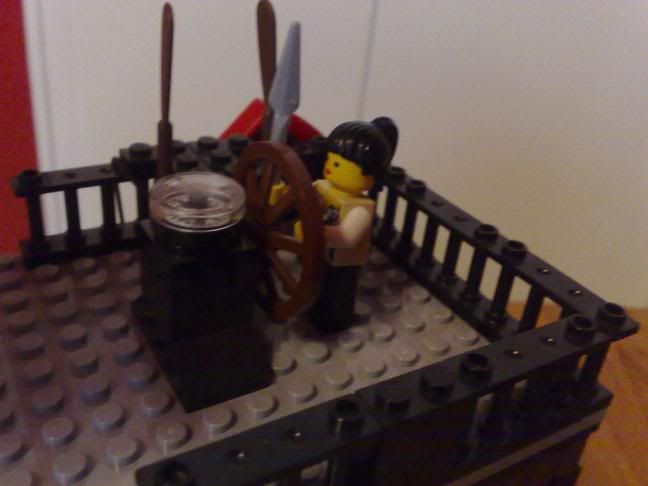 But there is still a pirate at the wheel of the
Bloodstained Serpent
!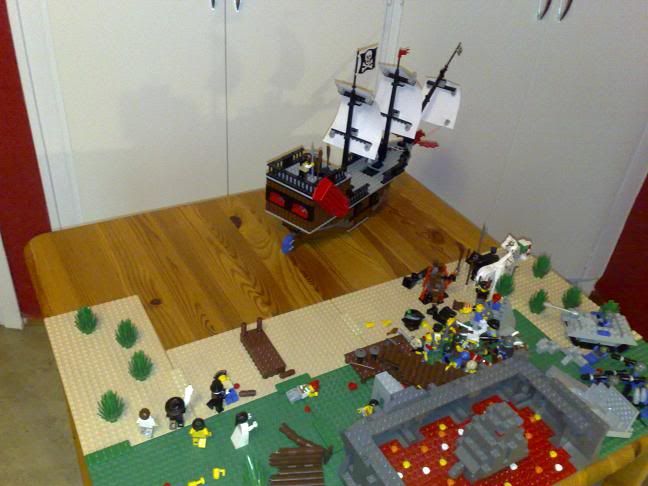 She turns the ship around and away from Charlotte.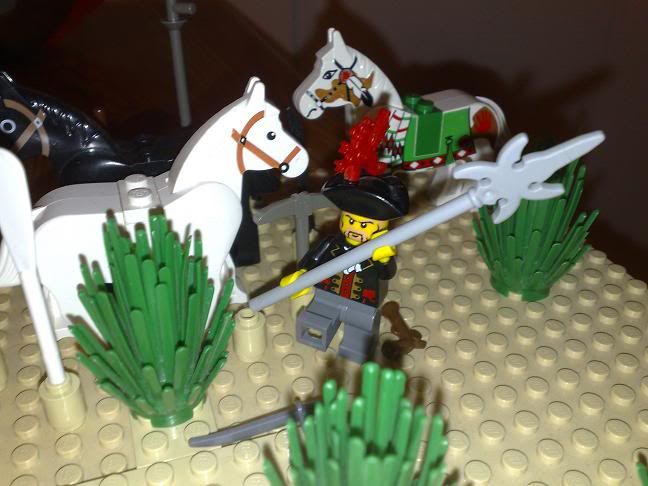 Meanwhile Rodrigo gets himself a bigger weapon.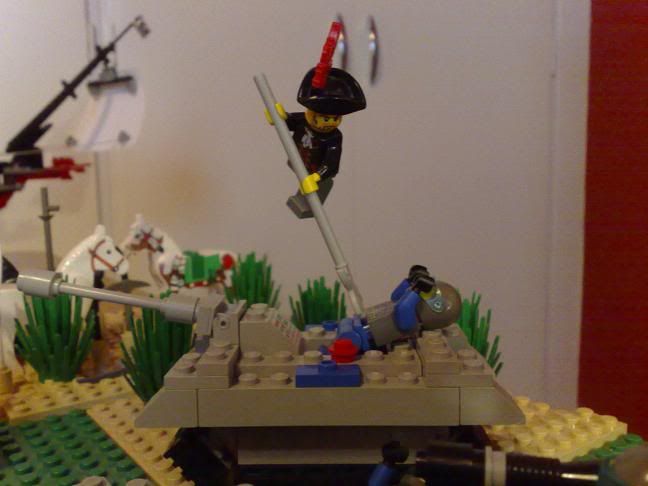 He makes a leap and impales the pilot of Vergilius' tank...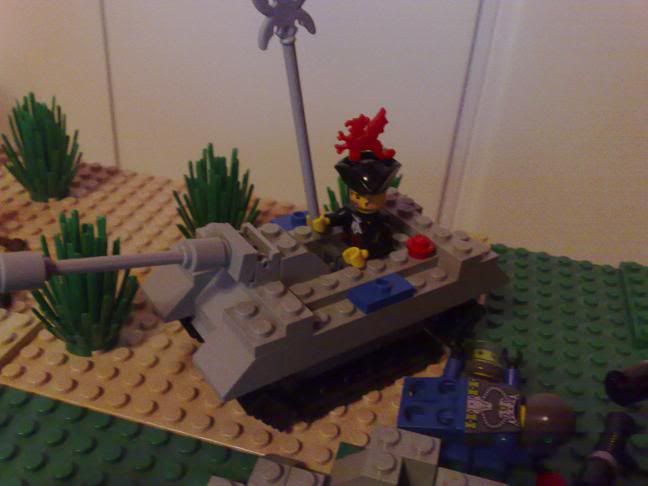 ...before claiming it for himself.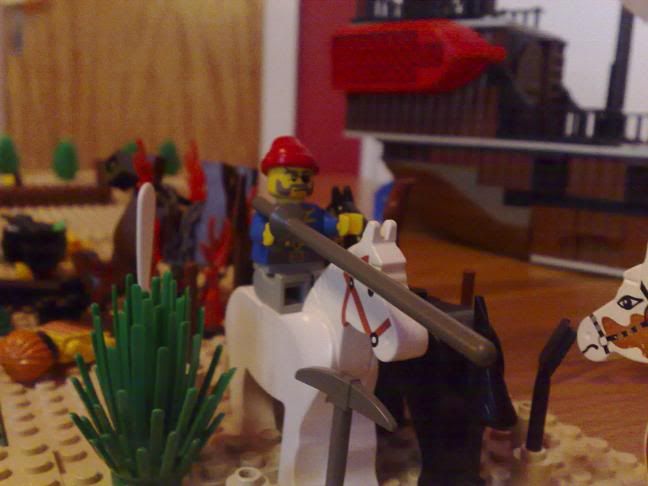 A pirate mounts a horse and gets a lance.
Charge!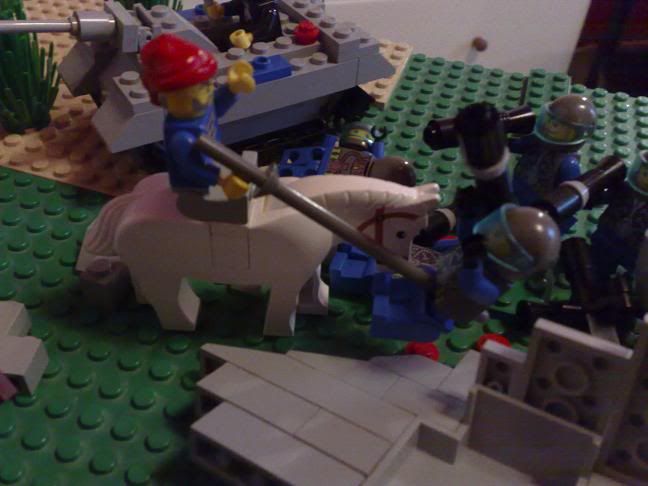 "Soon you'll be wearing my lance like a shish-kebab!"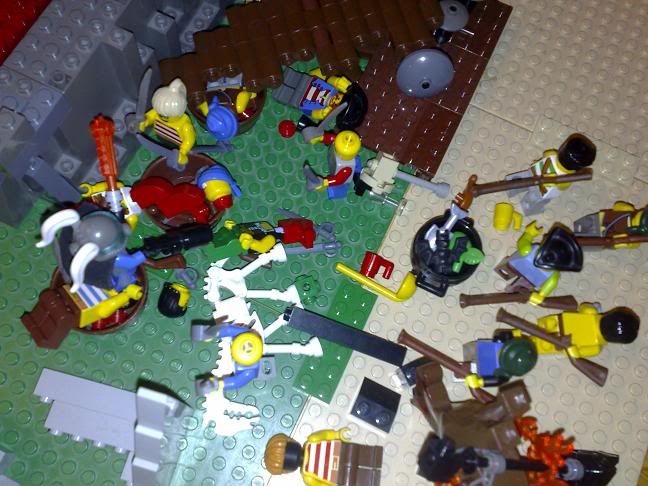 The pirates with muskets flee before the onslaught of Vergilius Raskolnikov, firing wildly behind themselves. Vergilius is unbothered by their bullets.
(This one was close; 13 damage against 13 armor!)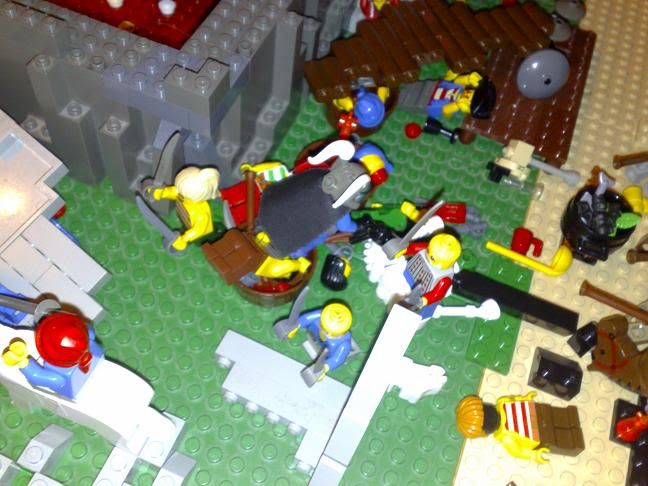 Those with sabres try to run past Vergilius.
PROTIP: don't try to run past an OTC.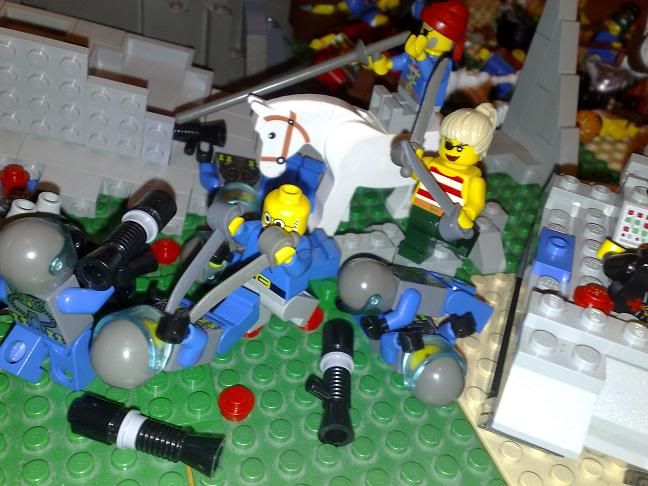 One pirate who made it through stabs a soldier to death.
My Little penises
- gamey353
My Little penises tears down the pen wall, freeing a horse friend!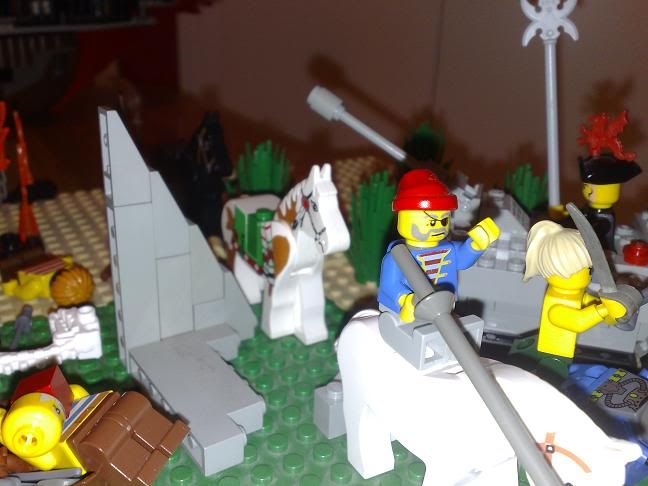 But no time to celebrate, there is still another to save!
*munch*
All horses are free from Minifig oppression! Hooray!
Vergilius Raskolnikov
- Talarius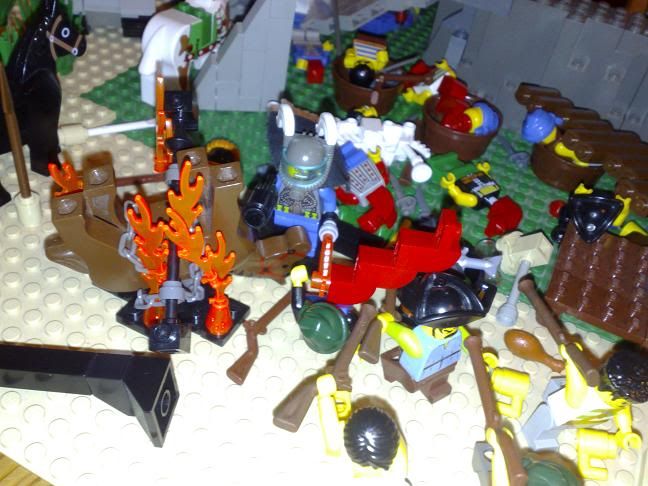 Vergilius pursues the fleeing pirates, cutting one down.
One of his soldiers fires a missile...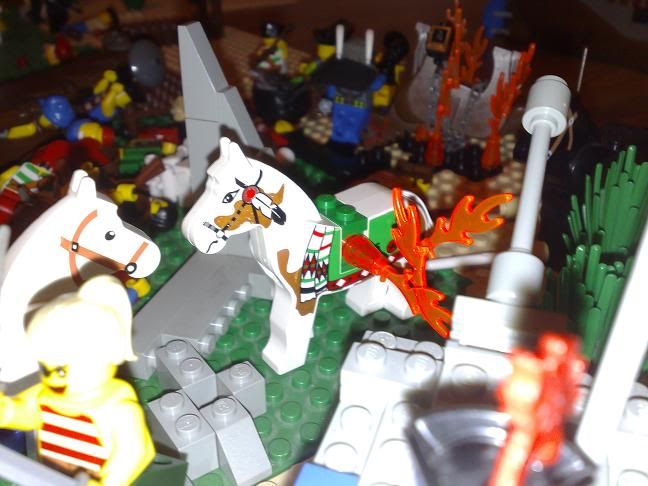 ...at My Little penises! But it takes more than that to crack a horse who divides by zero for breakfast.
The other soldier shoots at a pirate, but misses.
BURPmonster
- RunsWithLegos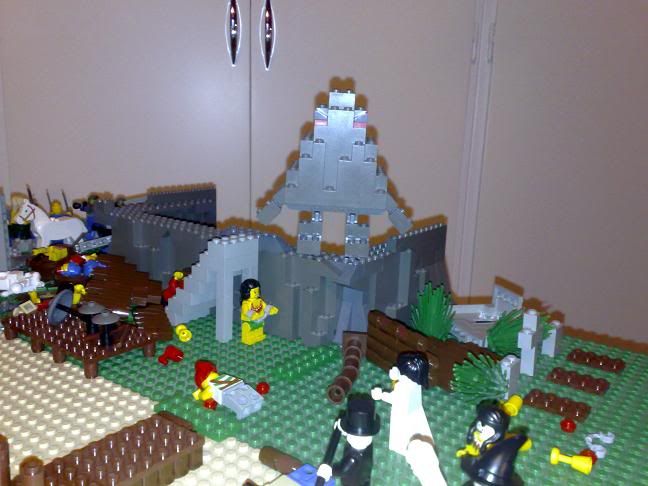 The BURPmonster climbs onto the rock wall.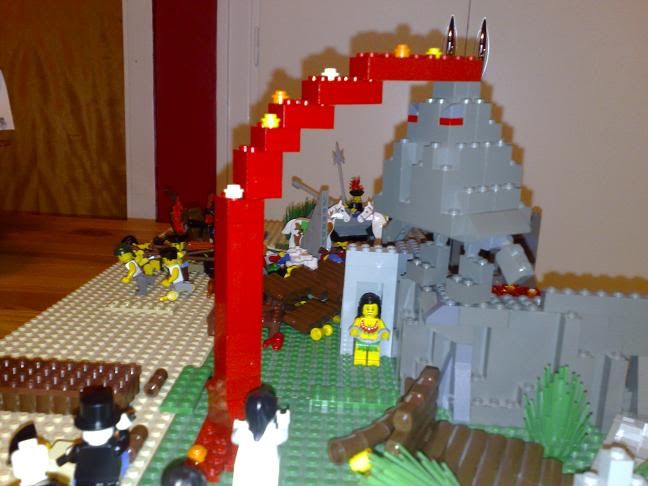 A stream of magma erupts from the top of its head!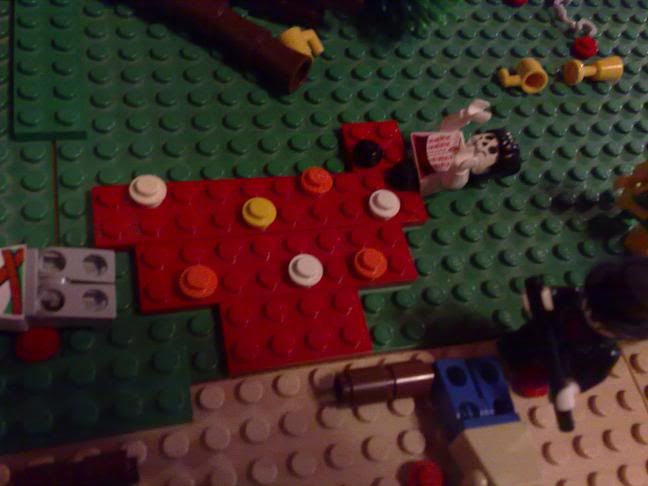 Mrs Grahame-Smith re-dies as her lower body is molten.
The next moment the sound of thirsty engines cuts through the battlefield's noise.
The A-Squad has entered the battle!
The truck travels effortlessly across the rough terrain.
"The A-Squad reporting for duty, sir!"
"What took you so long?"
"Some problems when disengaging from last battle. Damn Islanders just wouldn't die."
"And why did you let that hinder you?"
"Whoa, sir... I didn't expect the Spanish inquisition..."
"NOBODY expects the Spanish Inquisition!"
Secret Faction activated:
The Spanish Inquisition
commanded by aoffan23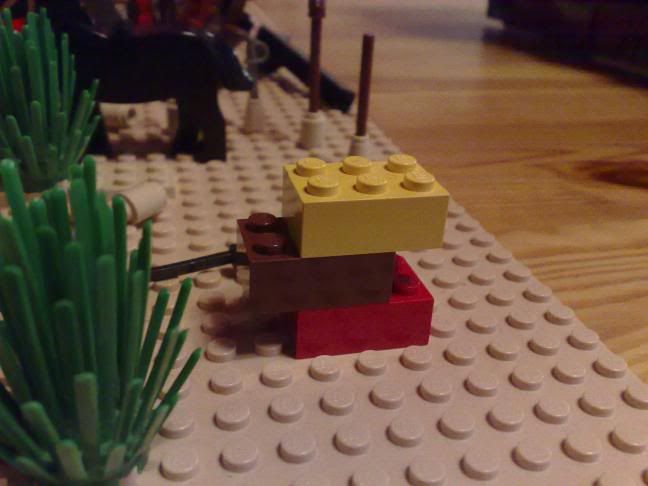 On the other side of the beach, something is rising from the sand.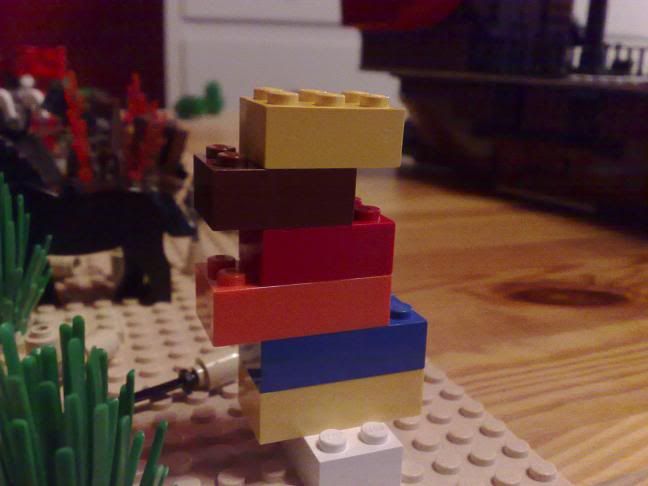 Something big.
What is this? Some kind of ugly, poorly constructed monolith?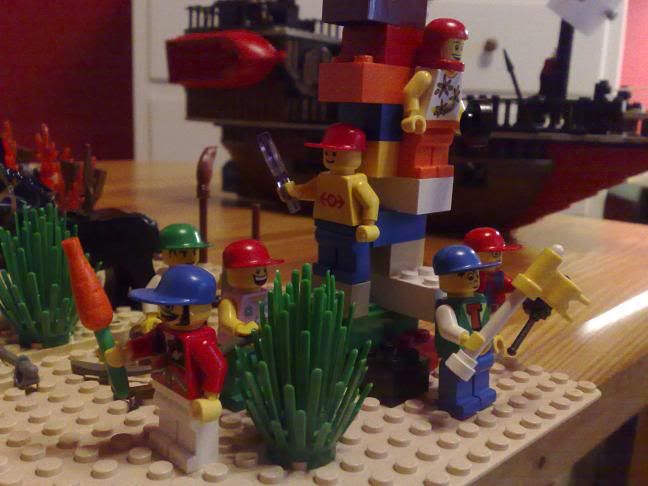 Secret Faction activated:
The Dimmies
commanded by naussica
The dead
Pirates
Units left: 8/23
Kills: 6/24
Vergilius Raskolnikov
Units left: 7/10+4
Kills: 5/24
Charlotte Grahame-Smith
Units left: 9/6+4
Kills: 7/24
My Little penises
Units left: 3/1+2
Kills: 1/24
BURPmonster
Units left: 1/1
Kills: 5/24
The Spanish Inquisition
Units left: 3/3
Kills: 0/24
The Dimmies
Units left: 7/7
Kills: 0/24
Overviews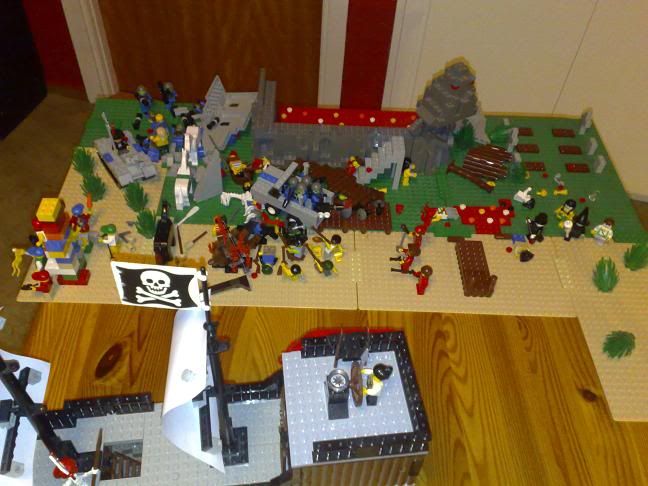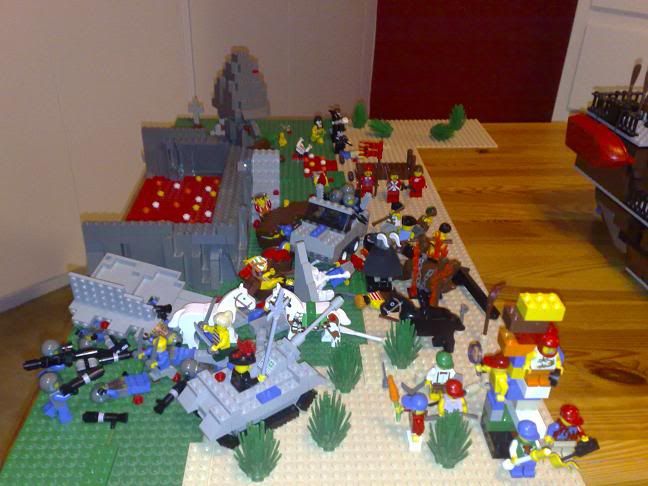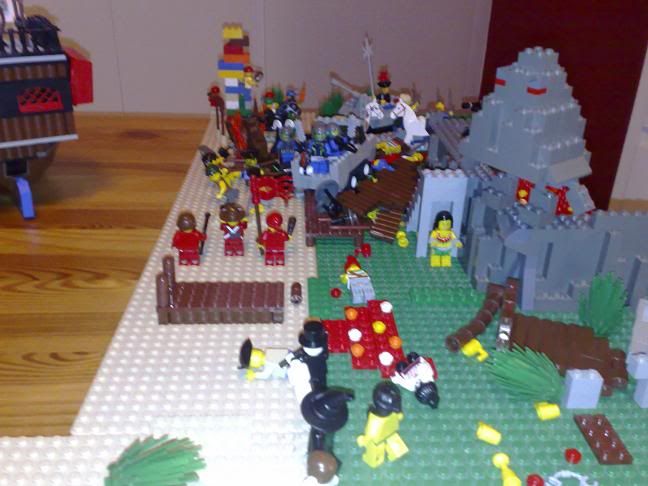 Bragallot, Talarius, Warhead, gamey353, RunsWithLegos, aoffan23 and naussica: Send your Turn 4 orders!