Zahru II wrote:Looks: something medievalishly printed, Grey or black torso, dark blue legs. A brown cape would be nice. Some sort of beardy head, with a wacky expression. A matching brown hood, or a regular brown hairpiece.

Favourite type of weapon: a broadsword would be fine; chromed or KK2-ish.

Personal Combat preferences: Getting close to his enemies by charging, then he does a leap attack, a cleave, a whirlwind spin, a punch in the face, depending on the number of the enemies, and his mood.

How he ties in with your army: Zahru is a mytological character from the ancient times. Many legends speak of his great deeds in order to defend humanity when they were nothing but stinky and feral and lived in tribes, like orks. One depicts him fighting against a dozen of trolls and defeating all while bathing in their blood; they say he gained their strength and power to regenerate by doing so. They say if there's a great danger, Zahru will come and kick it's ass. He's regarded as sort of eleventh hour savior, thus some build shrines for him. Though many scholars think he's a creation of primitive people, such places like the Grim Grotto, where a lot of troll bones were found seem to prove his existence.

Oh, also make a retinue of scantly-clad amazon warriors for him pretty please

Thanks,

Zahru
Not only was he gifted with the toughness and regenerative properties of the Trolls but he was also cursed with a Troll skin arm that has Troll like strength too. Many see this affliction as horrific and unclean. Zahru just thinks it's neat.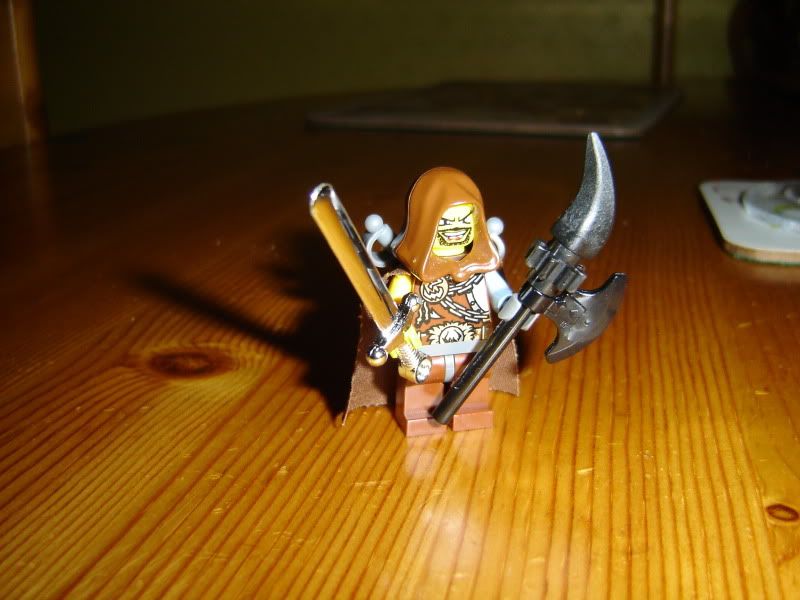 Armed with a broadsword and his trusty Troll Slayer Axe Trollbane.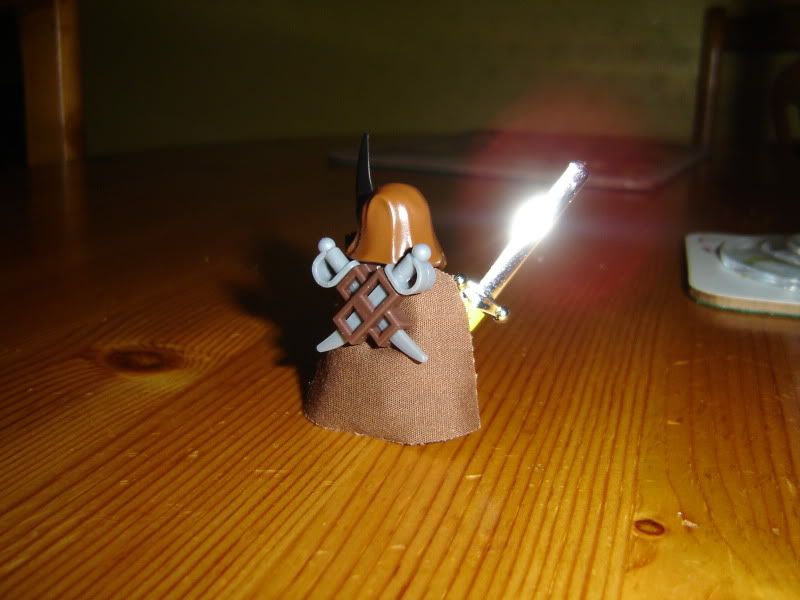 Heroic Glint.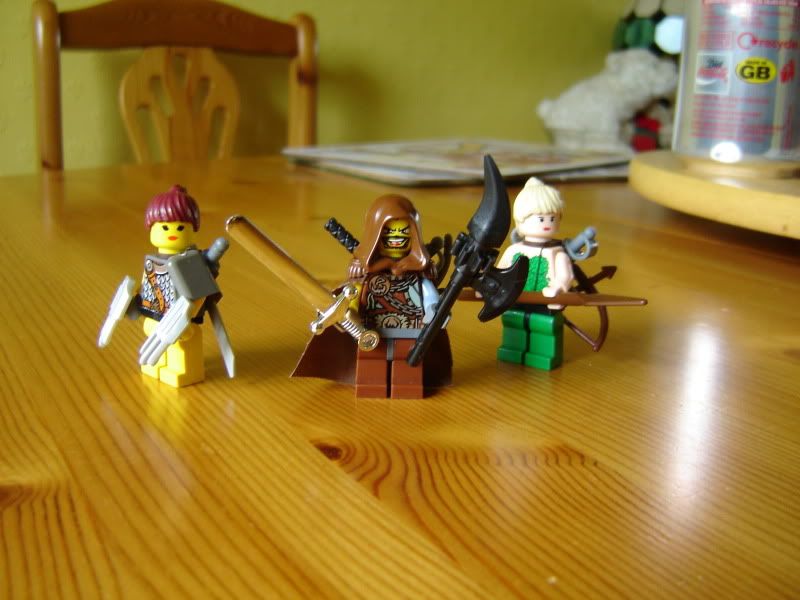 Zahru's companions the fair Woodelf Clearwater and the adventurer Redish Sonia.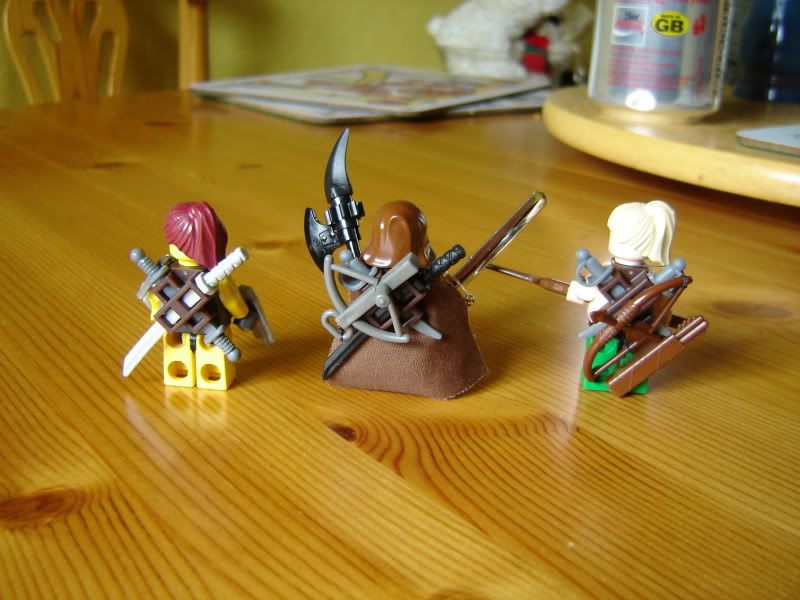 More weapons than you can shake a Troll at. Zahru has a Broadsword, Trollbane Axe, a rapier and long knife (also known as a hanger), and a Crossbow. Redish Sonia has her Tigers Claws, two throwing knives, a rapier and a armoured shoulder guard. Clearwater has a bow, two long knives and a spear.