Yes, I said it, Obi-Wan's Last Stand. No, it has no actual relevance but I believe it kinda works out since TLE only has a currently Kick-Ass Obi-Wan Kenobi left in it's ranks.
Lets see an Overwatch of Turn II:
Death rises from his bony arse.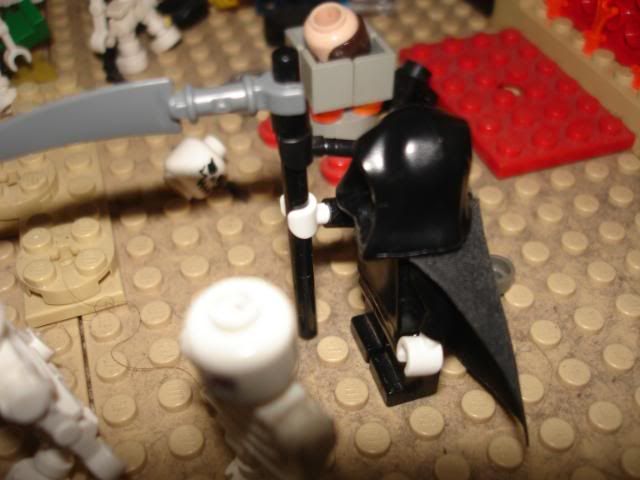 Then he unsheathes his sword that it so sharp you it is invisible to the naked human eye.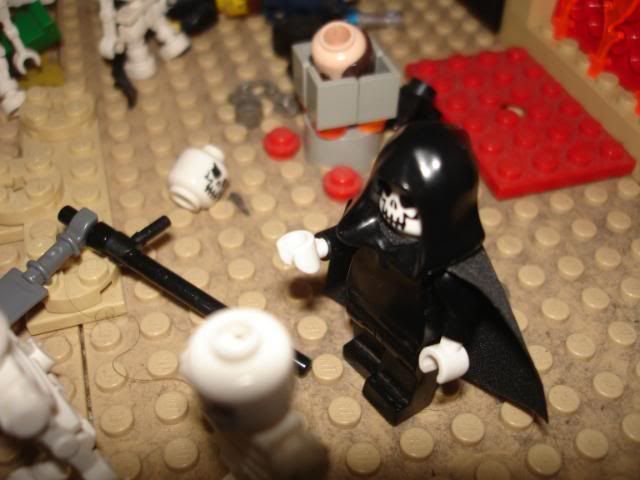 He walks over to Obi-Wan but runs out of move several centimetres away.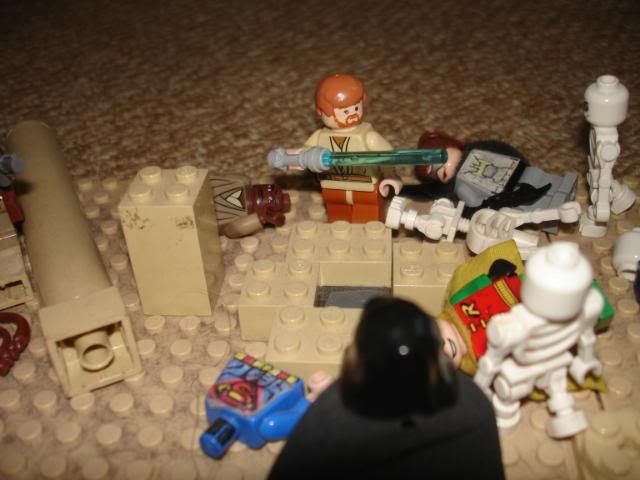 Meanwhile, two Soulless continue to march upon teh turkish terrors.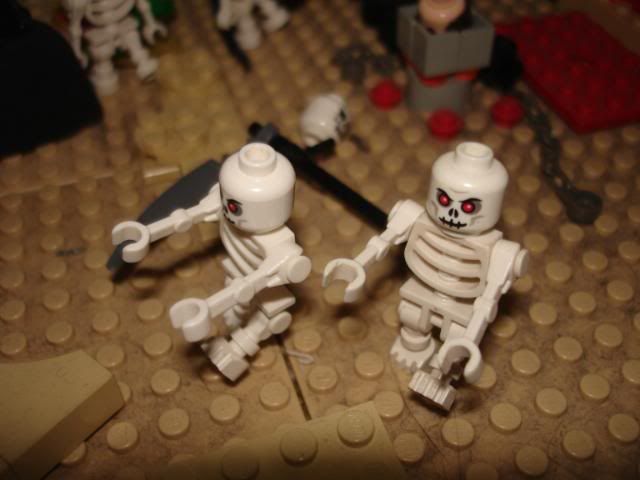 The first lunges at Gatling Gimlii...
But overshoots it and ends up leaving the battlefield!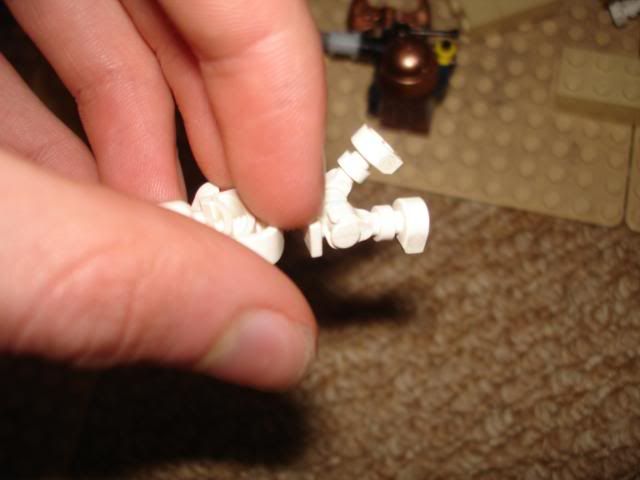 The second Soulless however manages to lunge onto Gimlii but not hurt him.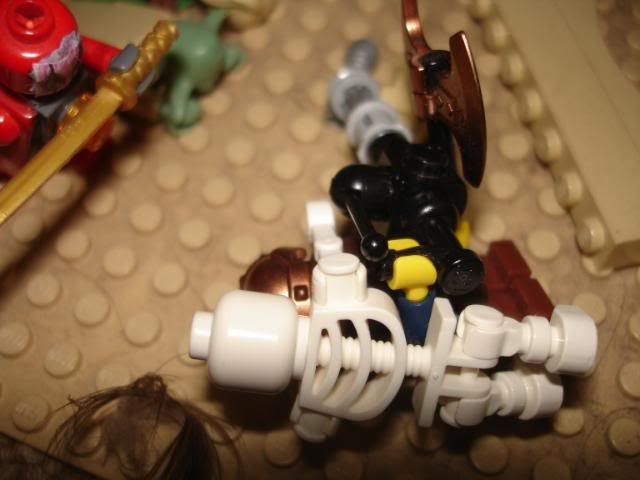 Another Soulless approaches Obi-Wan.
Oh, yes, jump on his lightsaber, that'll work well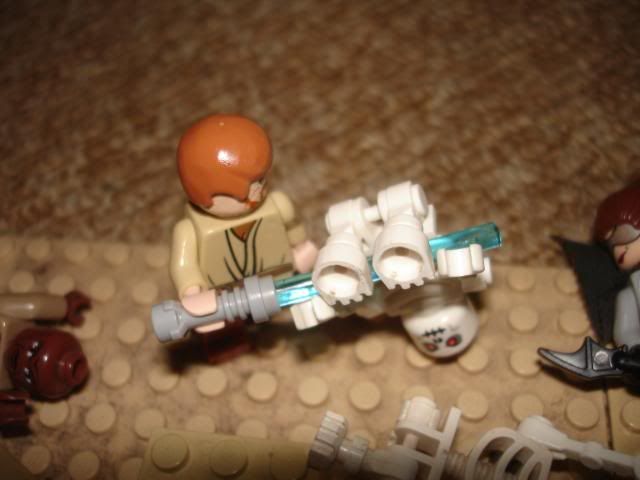 Really, they should realize that Obi-Wan won't die of Soul-leaching, he's got the Last Stand deathstreak on.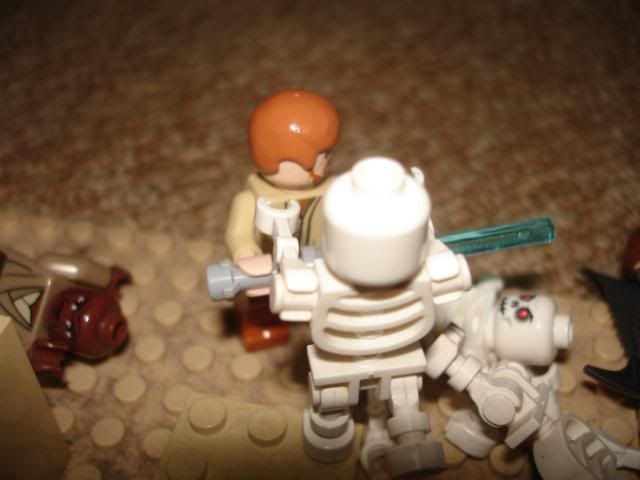 That force-push was very hard to make in Lego and it turned out crap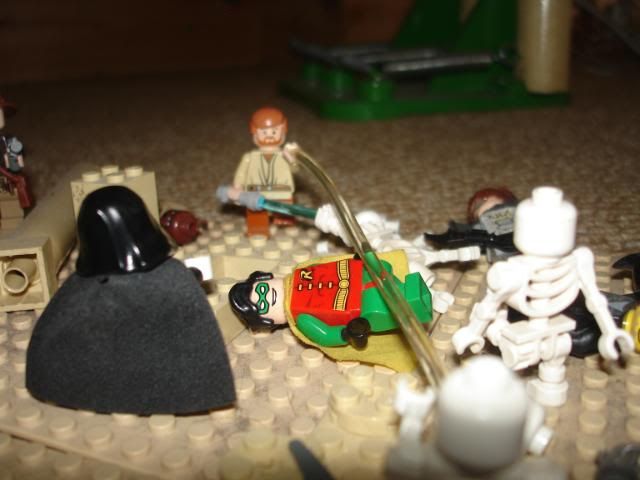 He's been boned.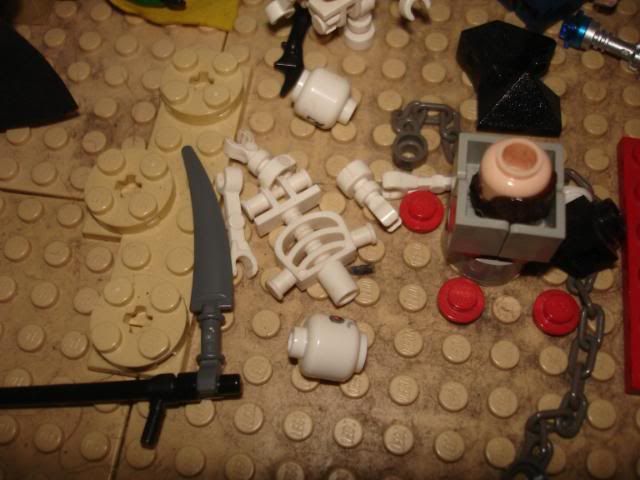 At least this one ran out of move.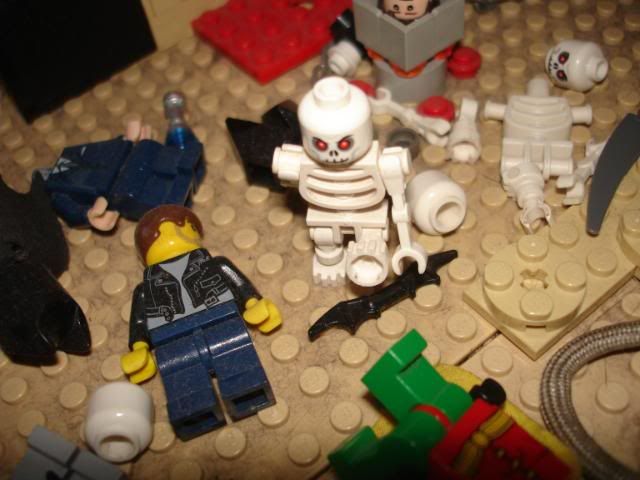 Obi-Wan Kenobi's Turn
Obi-Wan stares down the penultimate Soulless Soldier.
Then dive-bombs it.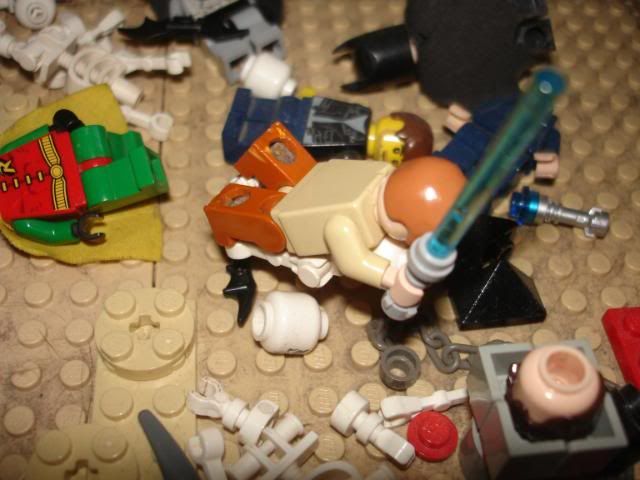 Obi-Wan stares Death in the face.
"Your move"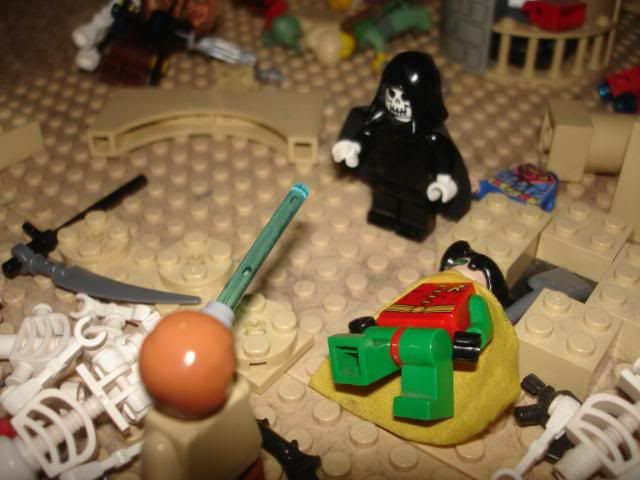 Prodigy One
Steel Tarantula get's up.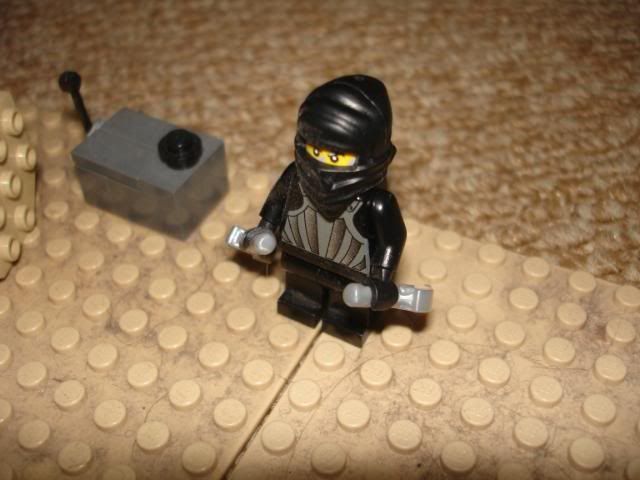 Is he pondering what I'm pondering? Yes, because I control him.
Several lucky rolls later...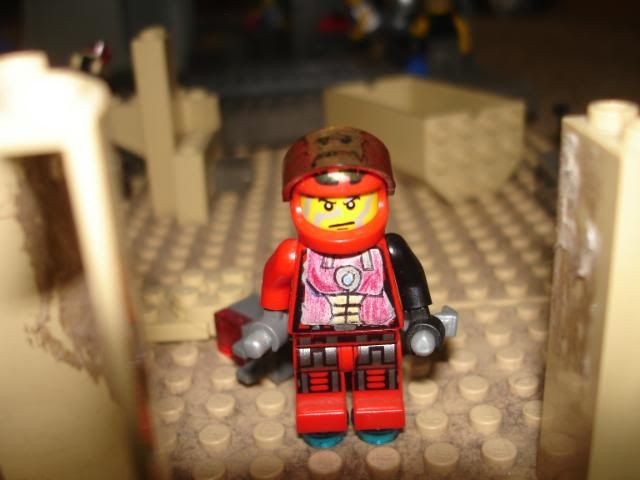 I think I should start calling him Iron Tarantula.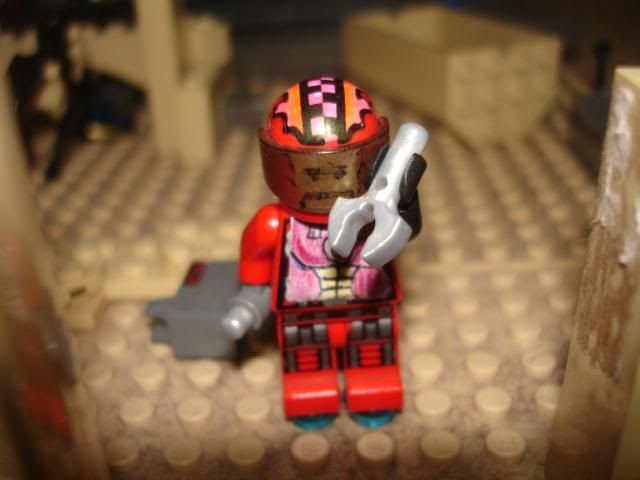 Meanwhile...
The Sand Monkey cowers in the ruined outpost with his tail between his legs and grasping his- Ancient Portal Key!? That's what's needed to close the gate!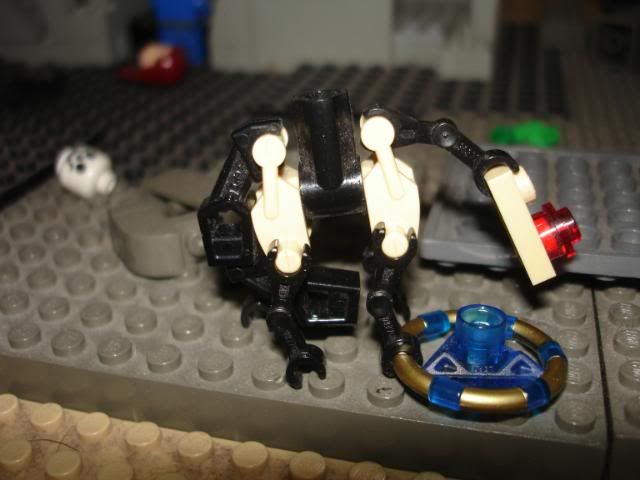 Still need orders from Warhead, dilanski, Silent-Sigfig, nausicca and Magic Soap.