Pirates
- Bragallot
The pirates back up and fire at the ninja. The missile launcher is now out of ammo.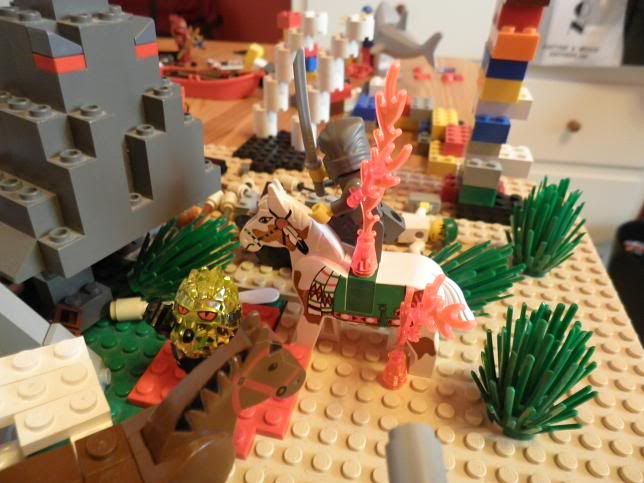 The explosions are too weak to harm the struggling ninja and penis.
Denizens of the Deep
- Lt. Krus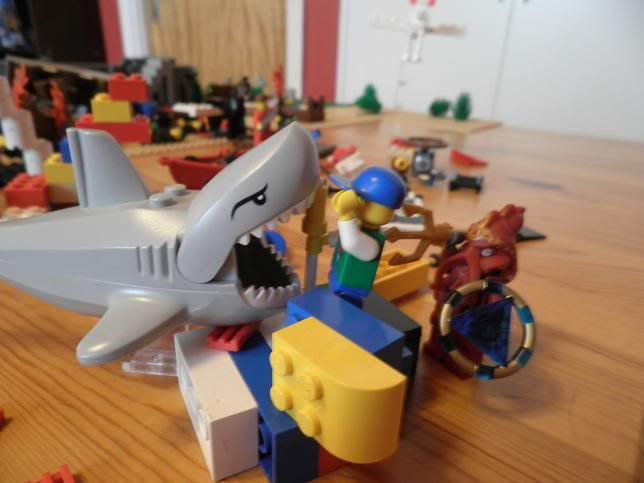 Miami Shark and the krakenman attacks the Dimmy.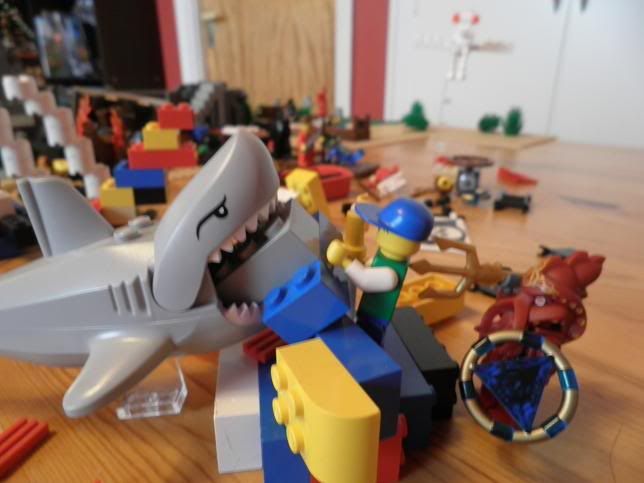 But Miami Shark is once again blocked with blocks. The pokes of the krakenman do not hurt the Dimmy.
The Dimmies
- naussica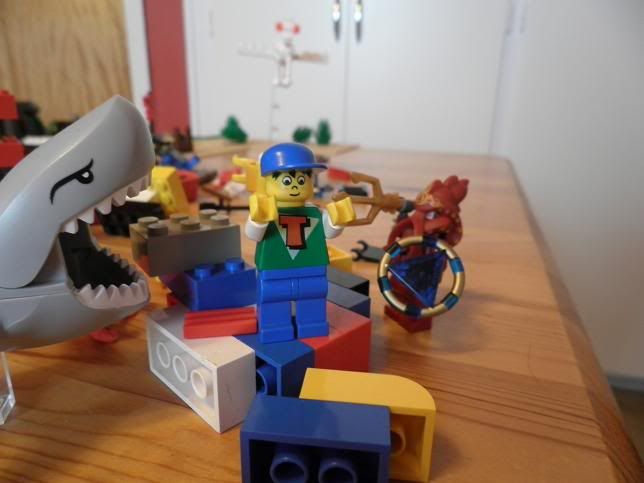 The Dimmy Hero waves his hands and utters terrifying, misspelled words.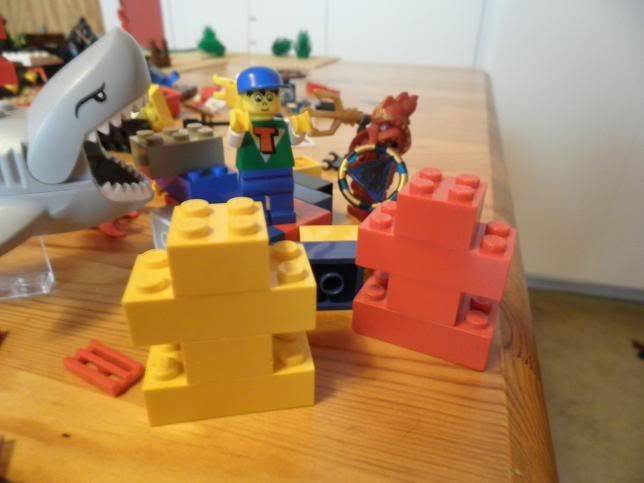 Two Blokbots are summoned to the battlefield!
They charge the krakenman, but he fends them off.
The Ninjas
- Paco the Duck Ninja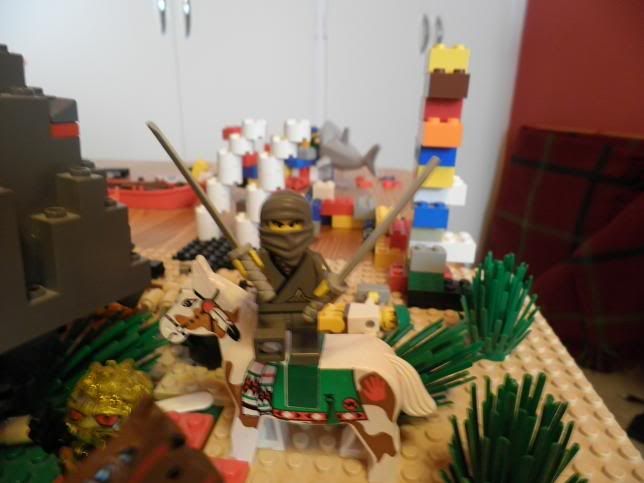 The last ninja whips out another katana.
...and throws it away!
He narrowly misses his target.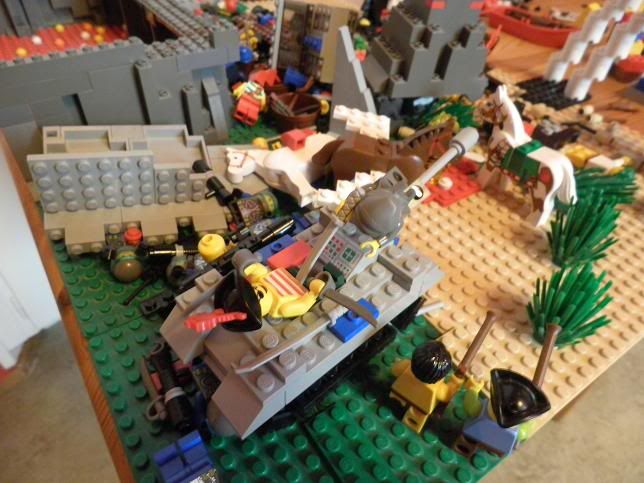 Frustrated, he makes a leap and finishes the job up close.
The Spanish Inquisition
- aoffan23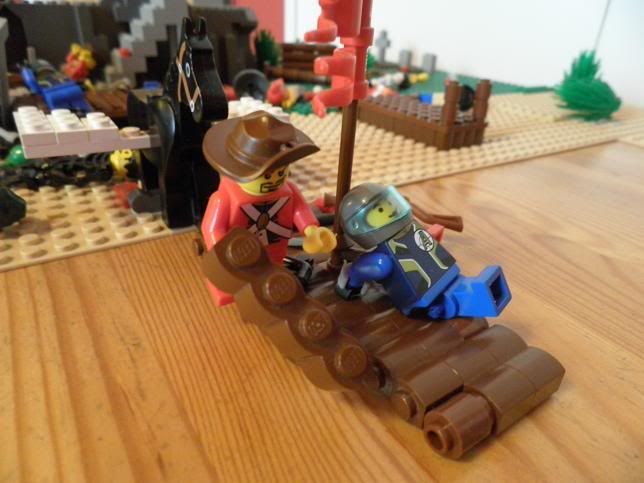 The last inquisitor starts rebuilding his raft.
Sweet, a hardsuit! And it's made of wood, so it floats!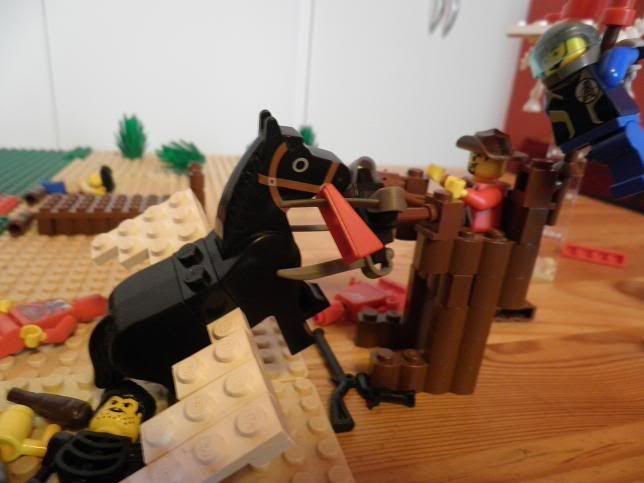 The suit is put to test at once.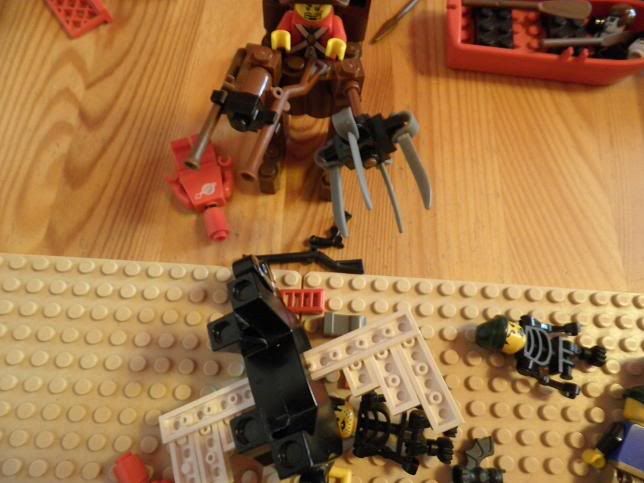 And it works just fine.
BURPmonster
- RunsWithLegos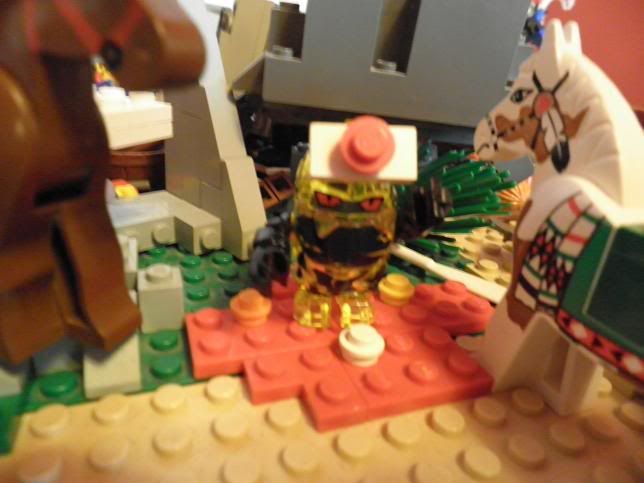 The MiniBURPmonster declares his allegiance to the Empire of the Rising Sun.
"KAMIKAZE!!!"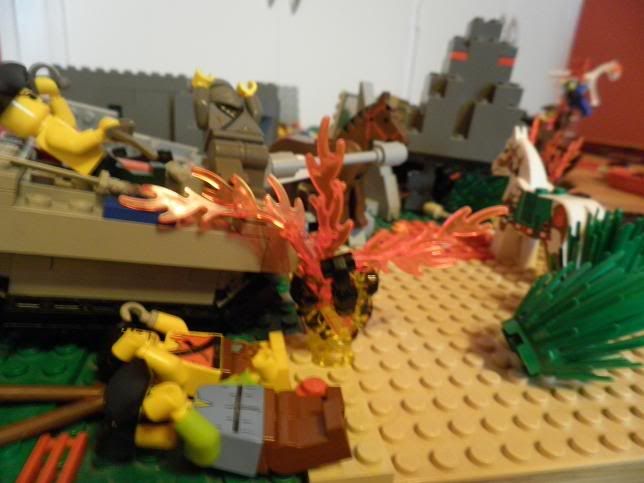 Two pirates and the last ninja are killed in the tremendous explosion.
The BURPmonster jumps up...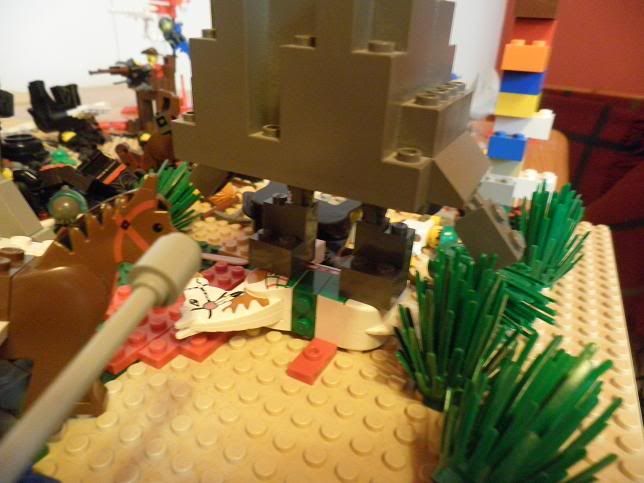 ...and comes down on My Little penises. Splutch! Fanboys around the world refuse to believe what just happened.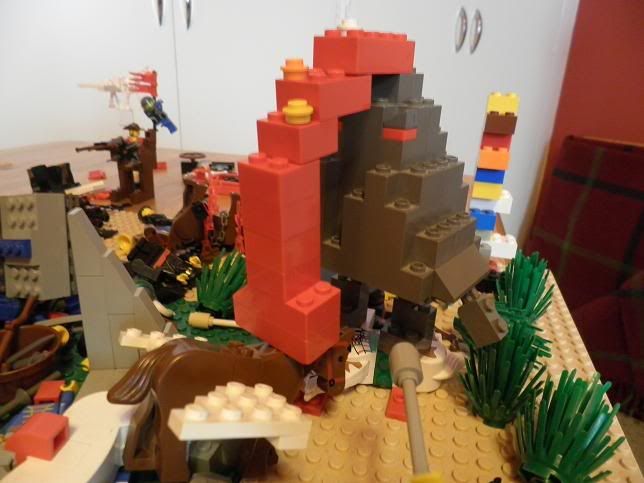 The Pegasus penis's grief is made mercifully short through lava.
My Little penises
- gamey353
The last penis breathes fire on the hardsuit.
The inquisitor is not hurt, but the suit catches fire! Maybe that's why most hardsuits aren't made of wood.
The dead
Pirates
Units left: 1/23
Kills: 11/64
Vergilius Raskolnikov
Units left: 1/10+4
Kills: 8/64
Charlotte Grahame-Smith
Units left: 0/6+4
Kills: 20/64
My Little penises
Units left: 1/1+6
Kills: 9/64
BURPmonster
Units left: 1/1+1
Kills: 11/64
The Spanish Inquisition
Units left: 1/3
Kills: 2/64
The Dimmies
Units left: 3/7+2
Kills: 1/64
Ninjas
Units left: 0/3
Kills: 2/64
Denizens of the Deep
Units left: 2/3
Kills: 1/64
Overviews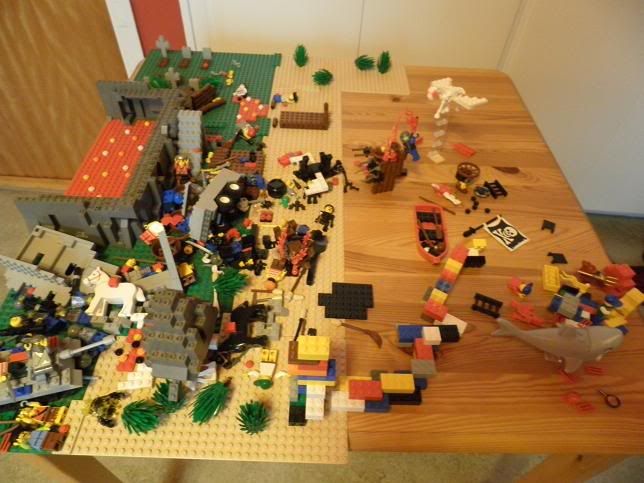 Bragallot, Talarius, gamey353, RunsWithLegos, aoffan23, naussica and Lt. Krus: Send your Turn 8 orders!