We return to the war-torn deserts of Bahara to find the epic deatmatch continuing. Here is a Birds Eye view of the battle.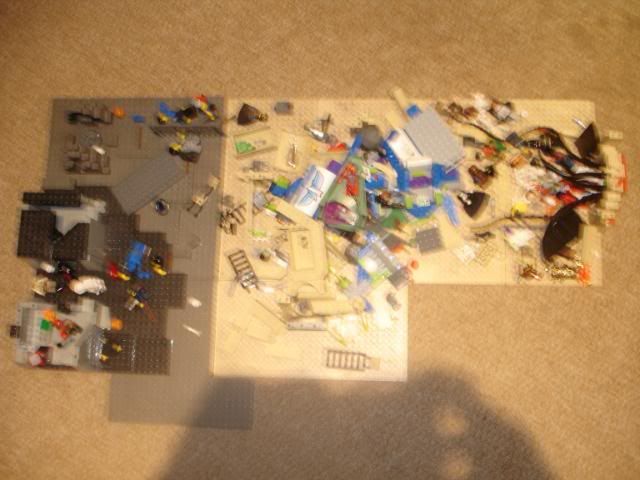 The T-950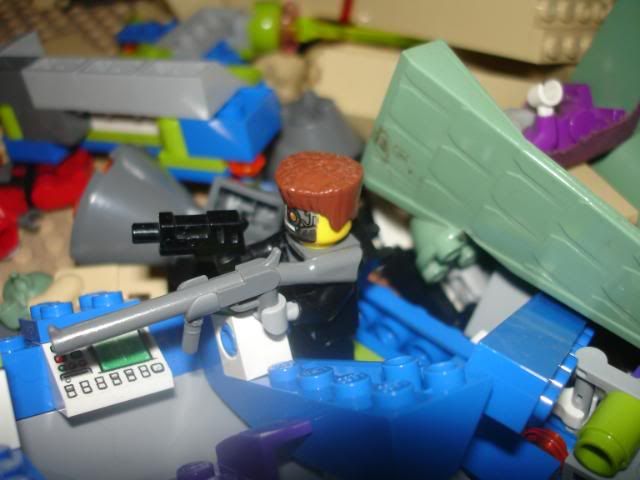 The T-950 unloads his guns on the creature emerging from The Gate.
But his Mini-Uzi is whipped away by a tentacle.
So he turns and runs.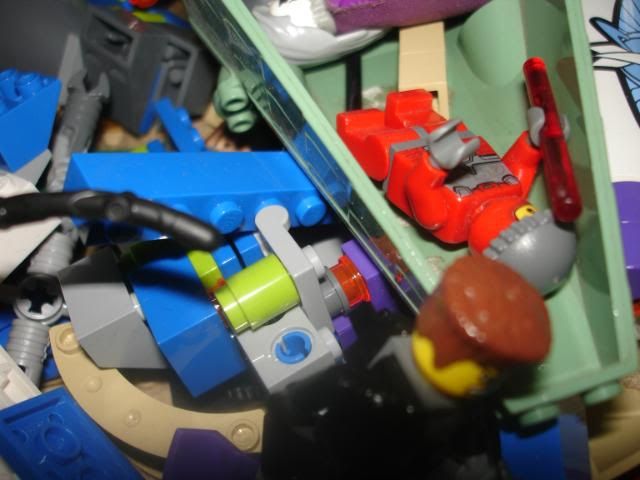 He gets quite far.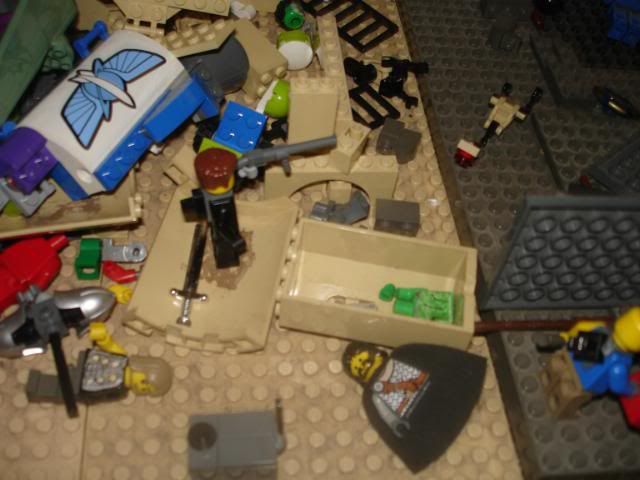 The Dalek
The Dalek becomes bored of his position atop Ash's head.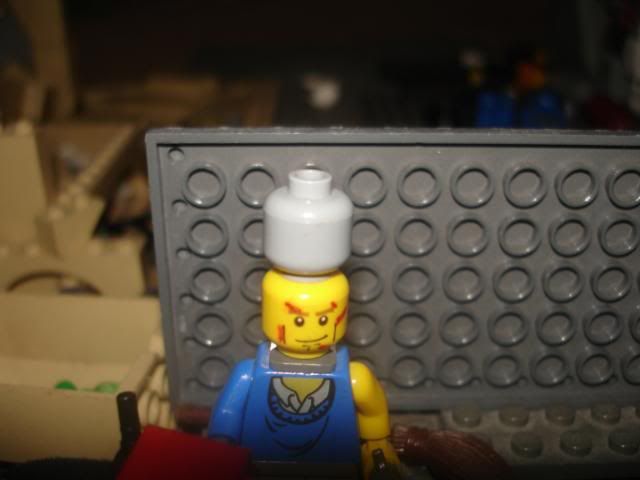 So, he starts absorbing genes and life-force from his body.
Ash is soon a withered husk...
And then the Dalek bonds with his body.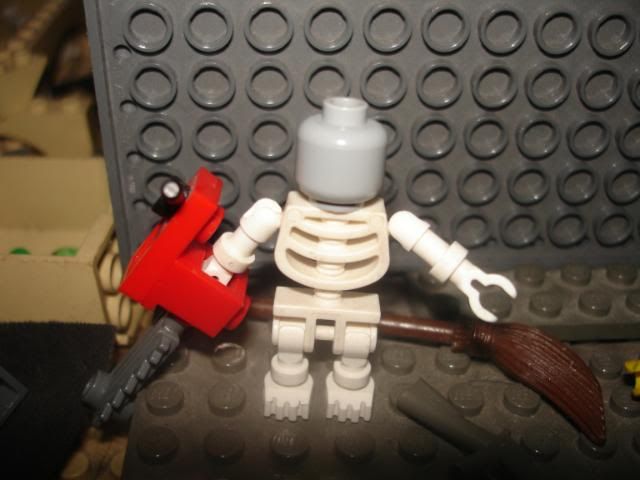 After a painful and extremely graphic few moments, Ash and the Dalek have bonded into some sort of Savage Human-Dalek. Except it has two eyes and doesn't have all those strange tentacle-ear-thingies.
Death and his Apprentice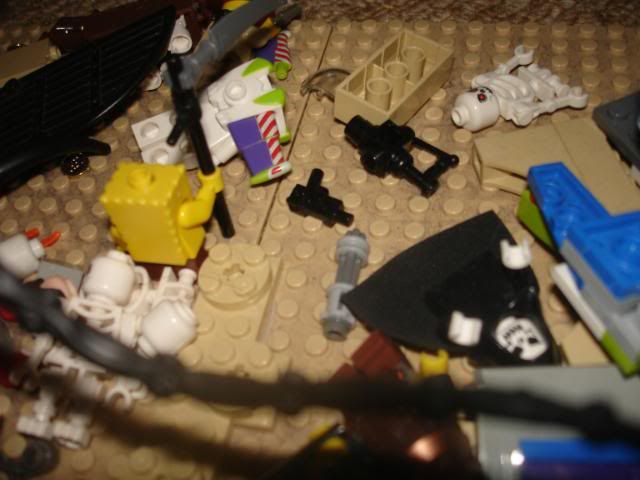 Mort looks at the behemoth and wipes a tear from his yellow, spongey eyes.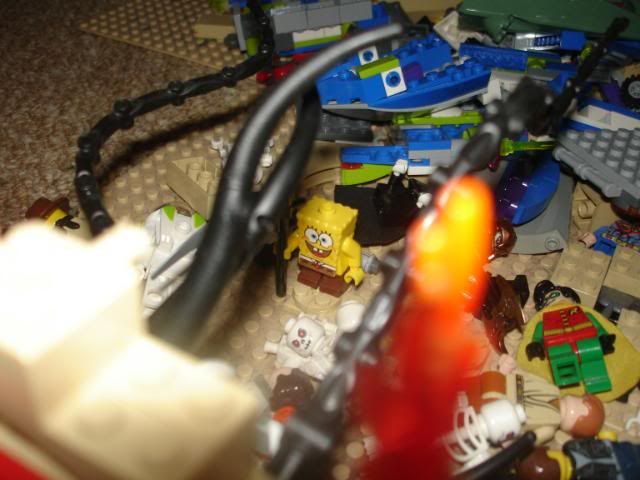 "GERONIMO!"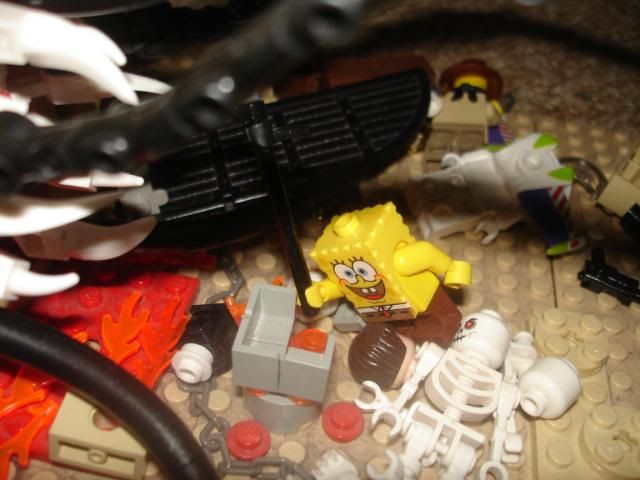 In the following struggle, he manages to sever a tentacle.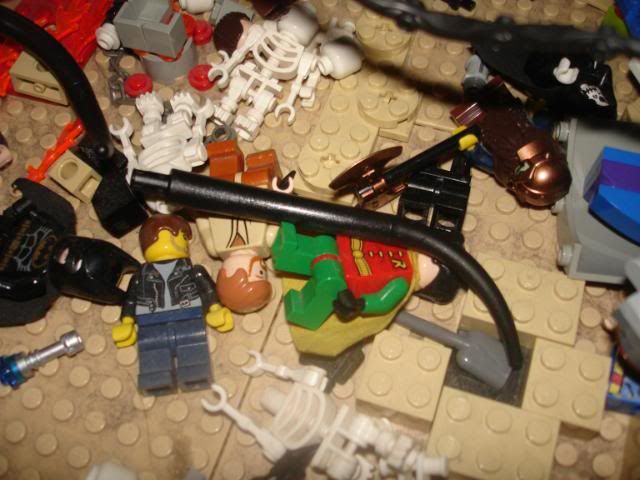 But then he is placed into the mouth of the creature. It's first victim.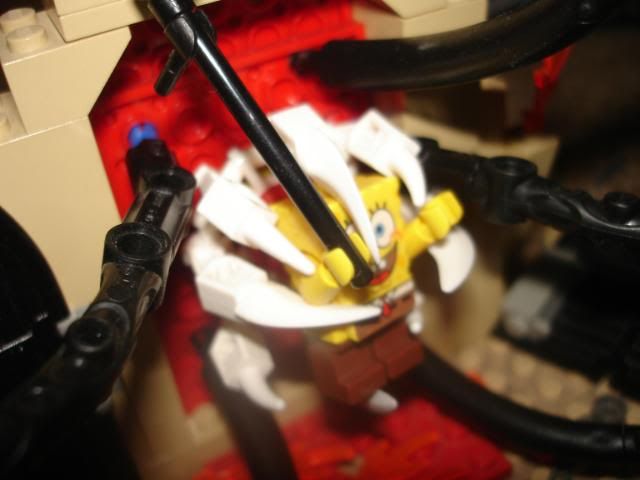 Some remains remain.
I can say that nobody blames Death from being unhinged, being cut in half and all that.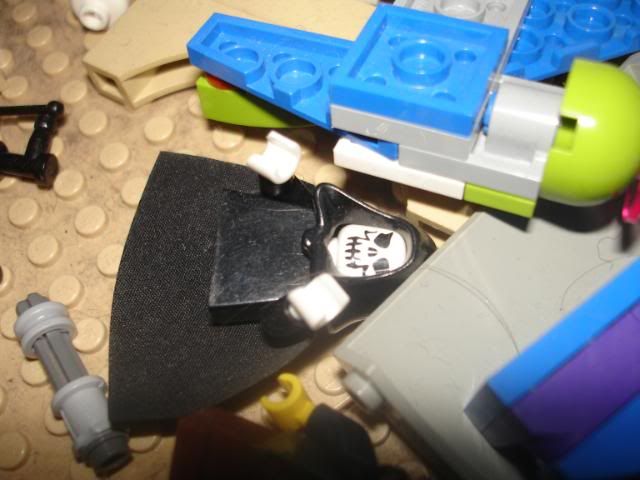 So you can't be annoyed when he summons a large pile of curry.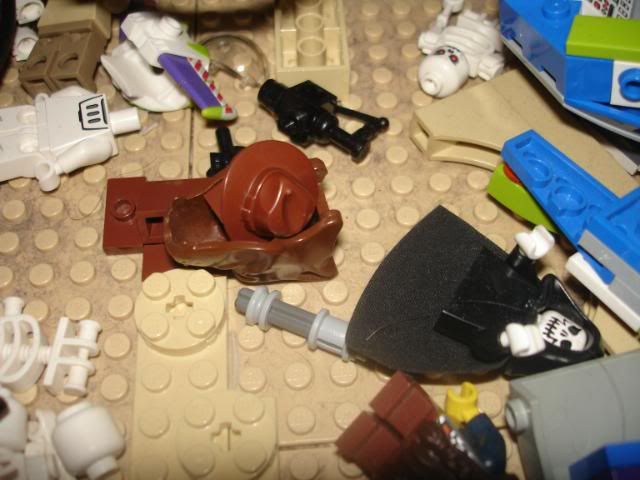 He summoned
curry!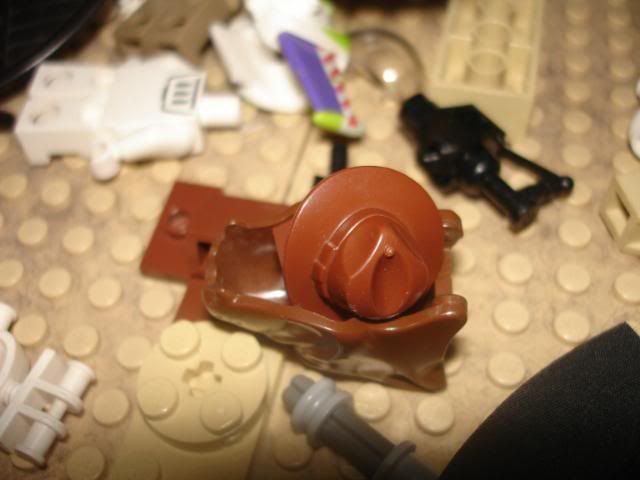 The Mommas Boys
Captain America gets up off the ground.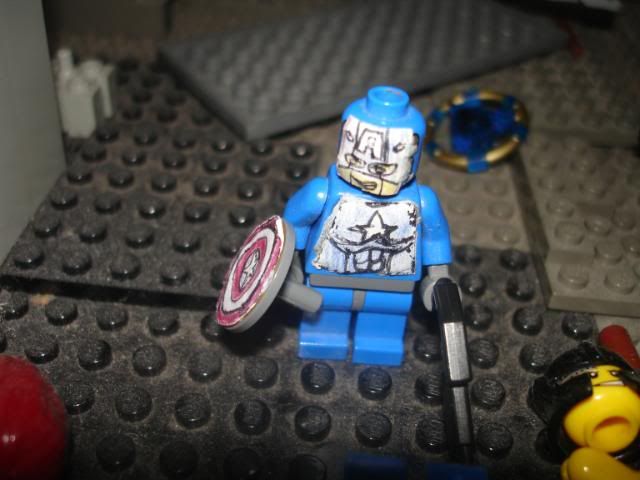 He drops the Demonic Rifle and pelts off...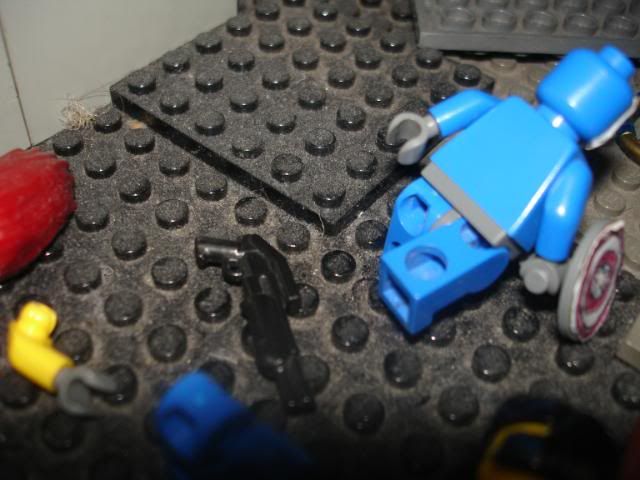 ...Picking up the Gate Key instead.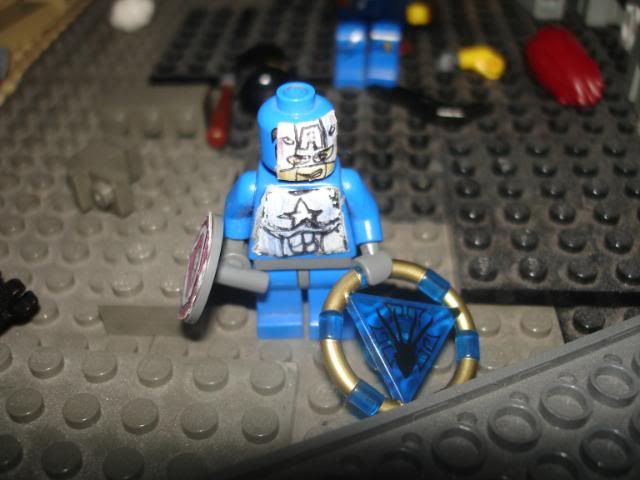 He gets this close from stopping the Apocalypse.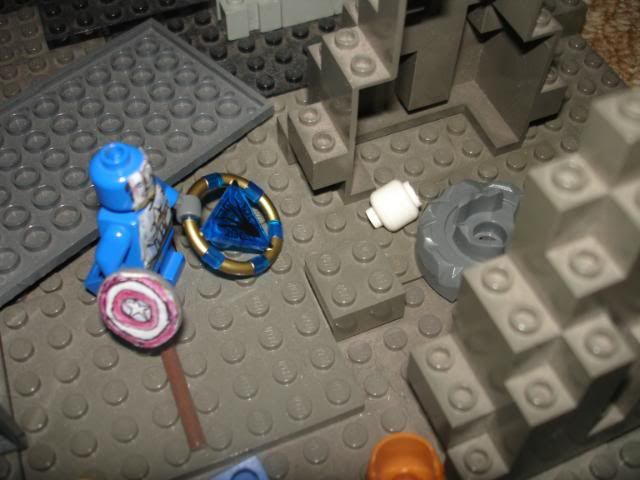 So then, in desperation, he tries to throw the Key.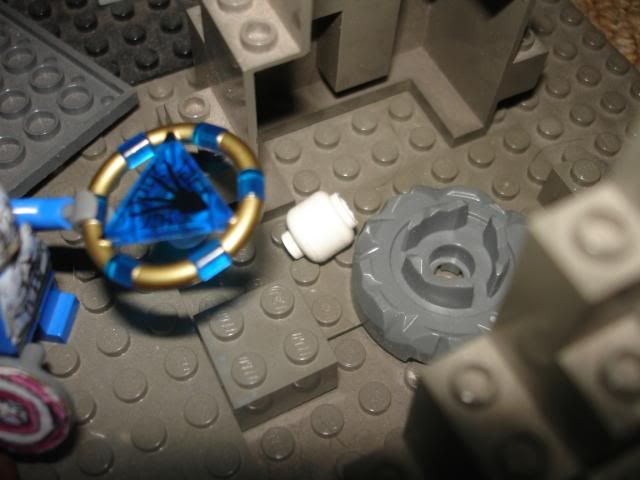 But of course, he fails.
Meanwhile, Big Red Hellboy looks at his logical brother glumly.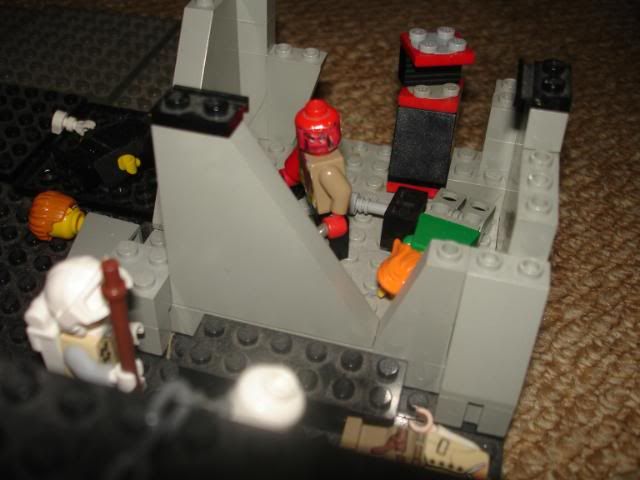 But then he gets an idea! He works out what is fiery enough to set Ghost Rider back alight
albeit with a little divine intervention.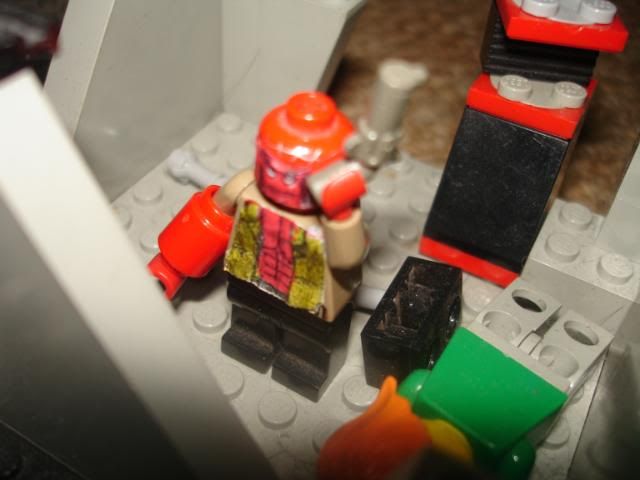 Rubi Red's fiery red hair!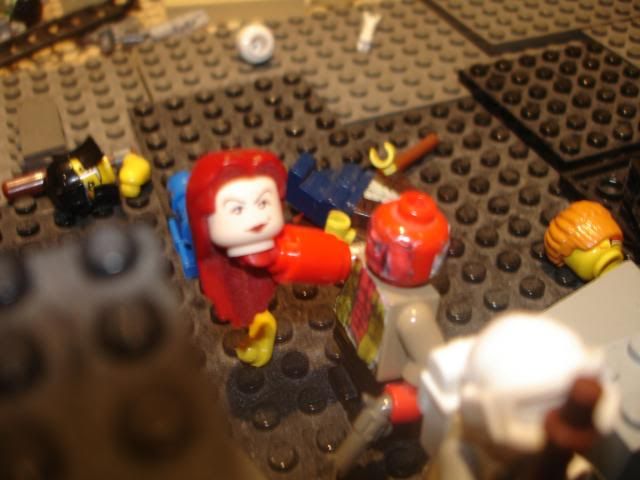 He holds it up to Ghost Rider...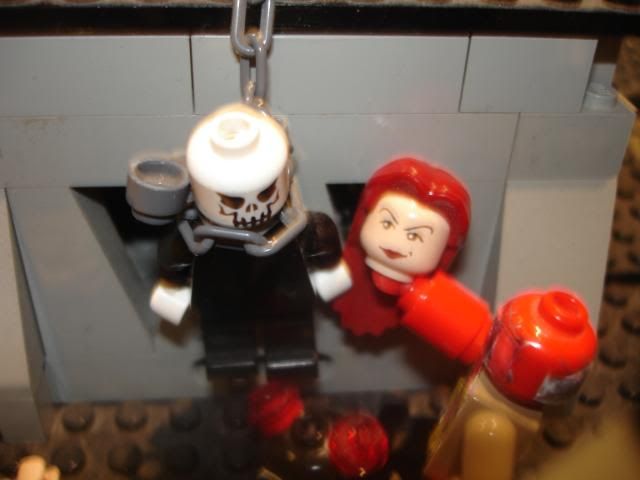 FIRE!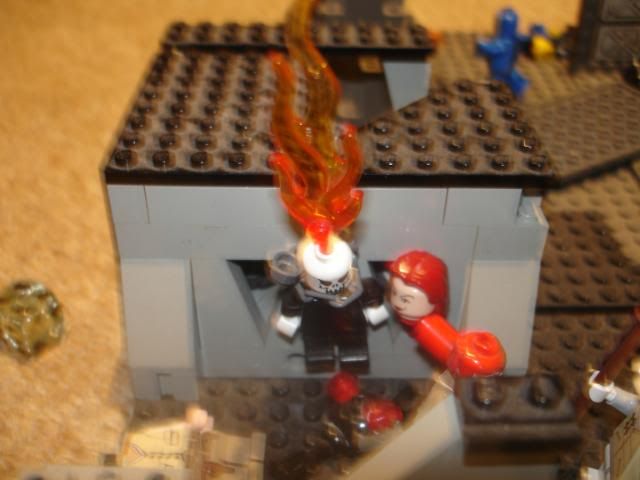 Ghost Rider yanks the Demonic Motorcycle from it's perch,
Demonically whips the final Peace-Guerilla with his Demonic Chain-Whip,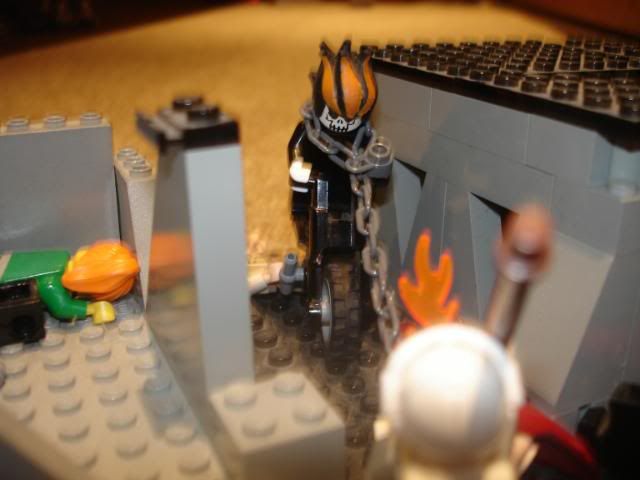 Drags him through the air,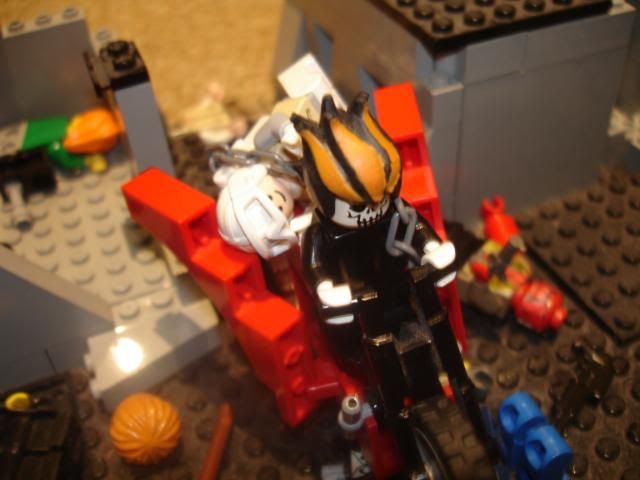 And catapults him...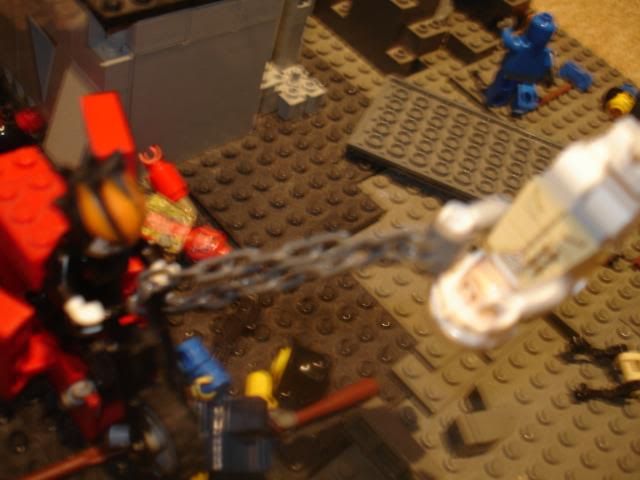 ...Right into the mouth of the Beast.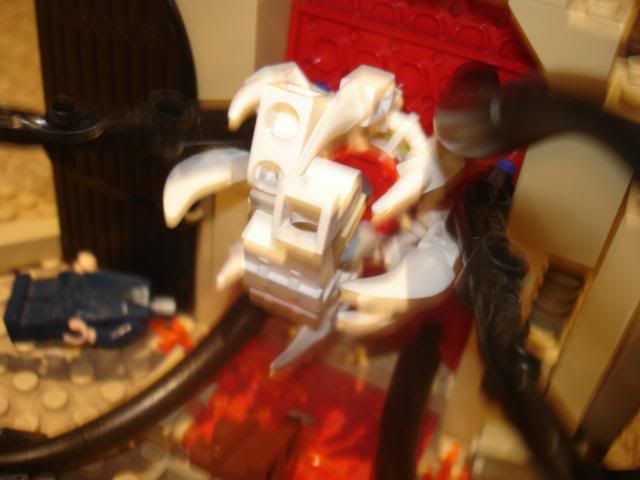 Then he strikes a pose with his newly acquired Demonic Shotgun.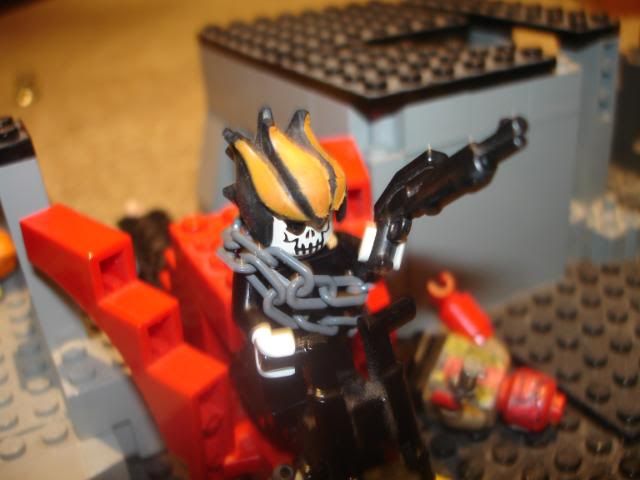 Big Red is awestruck...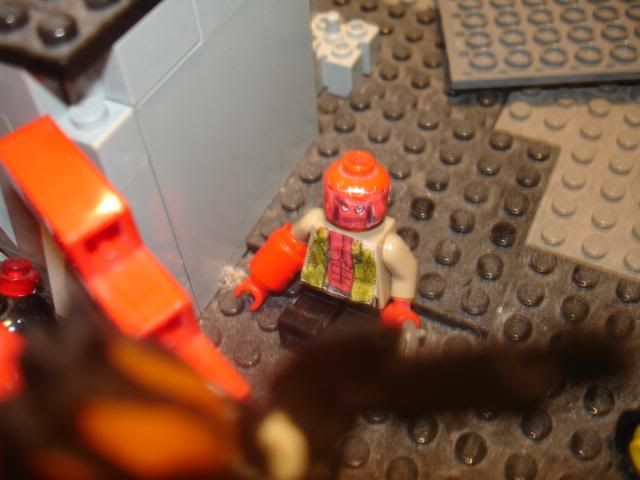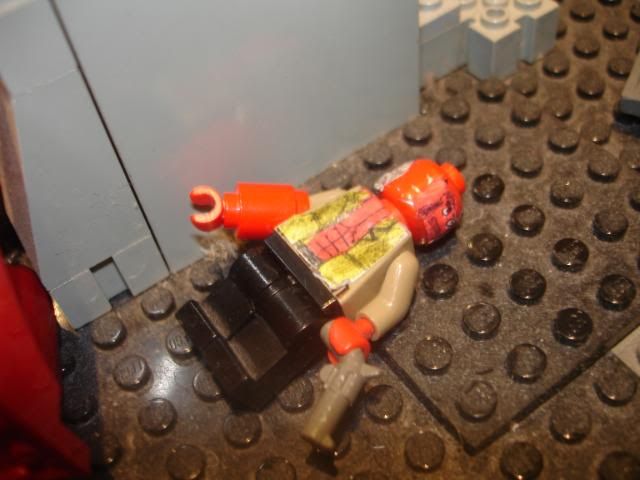 I now need orders from Ross_Varn as Gimlii.
PROMPT!