The Immortal sniper "fireman" lined up another shot on the back of capt. Vesuvius.
He hit again, much like clockwork, however there was another setanian jet-trooper there to redshirt for her.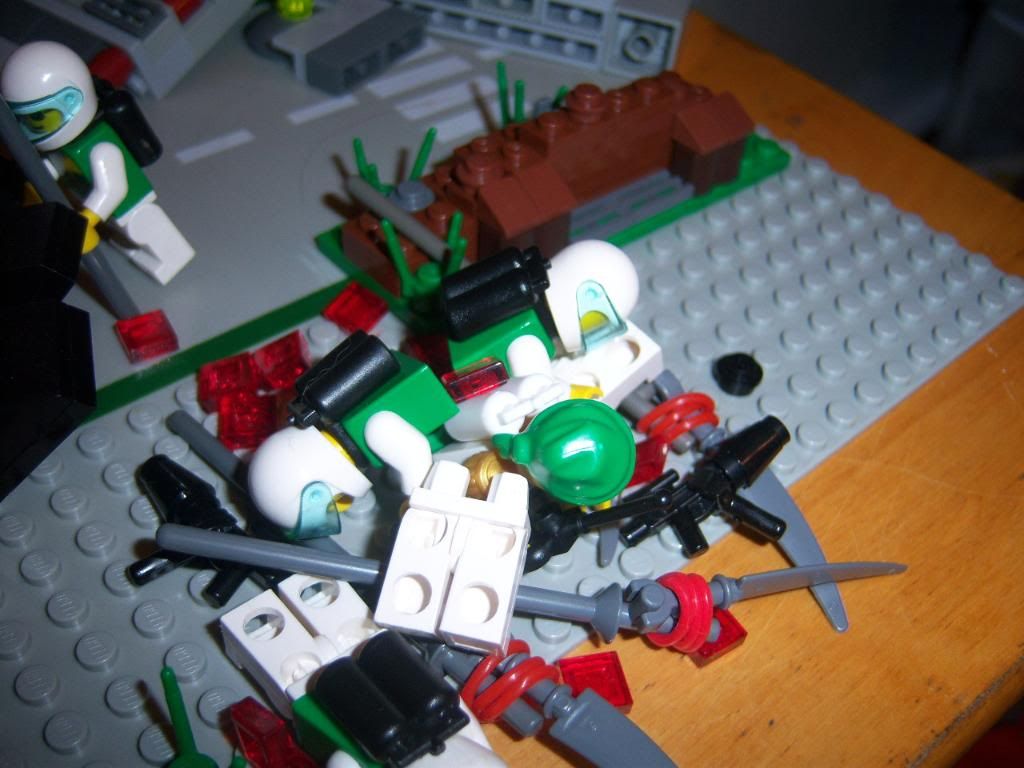 The rest of the Immortals who had close combat weapons jumped off the roof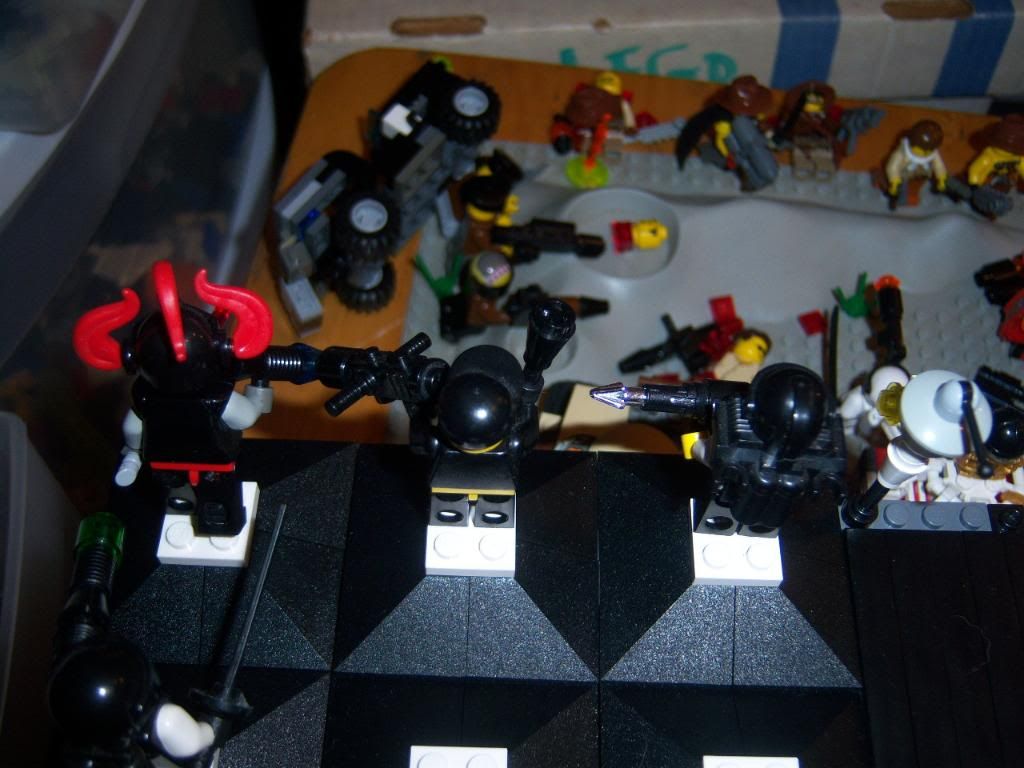 and landed in these positions.
the combined close combat weapons and fire from above took out one of the machine gunners.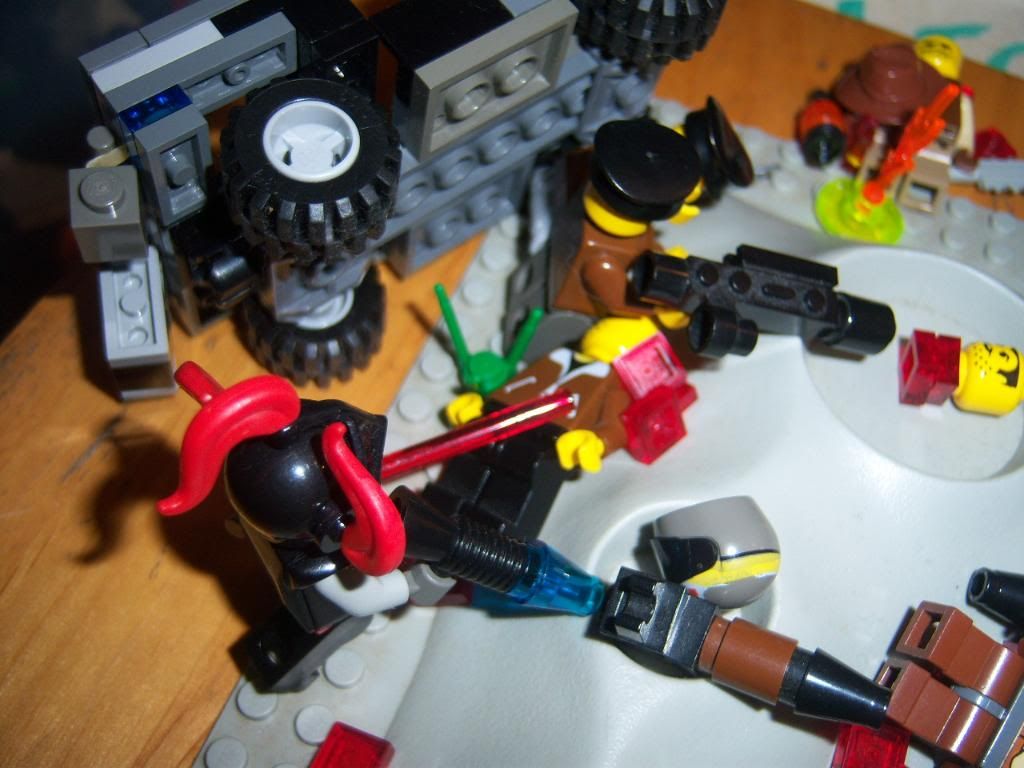 As well as both the wardogs.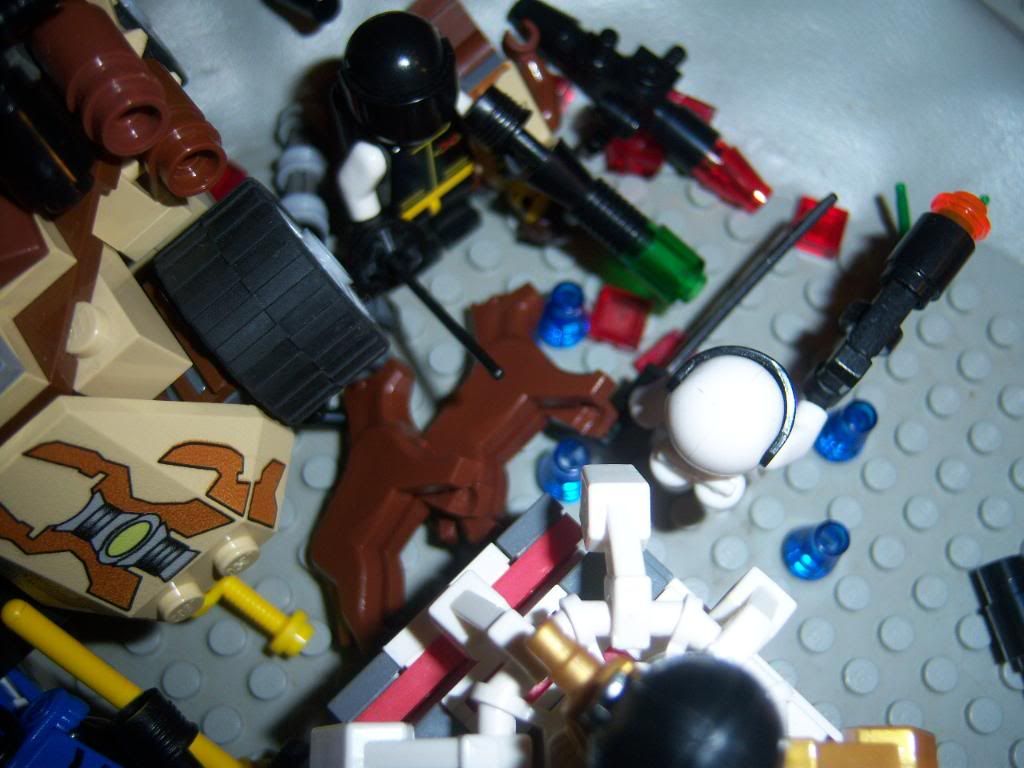 the Shark-traitor Immortal however was unable to take out his intended target.